Hi!! This week I am sharing a few pages of my Black Smash Book which I am using for my Smithsonian/Washington DC trips. The first pages are from the Smithsonian National Zoo.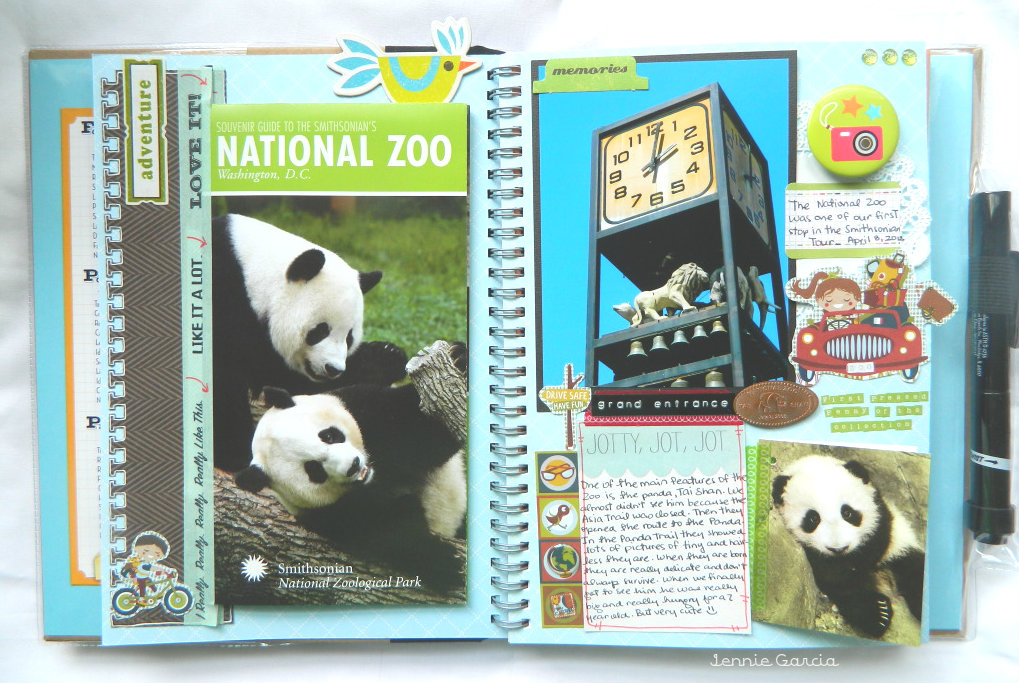 For the strip of paper I used my Stamp Runner Adhesive and for the bird and boy in the bike I used the Mono Multi Liquid Glue.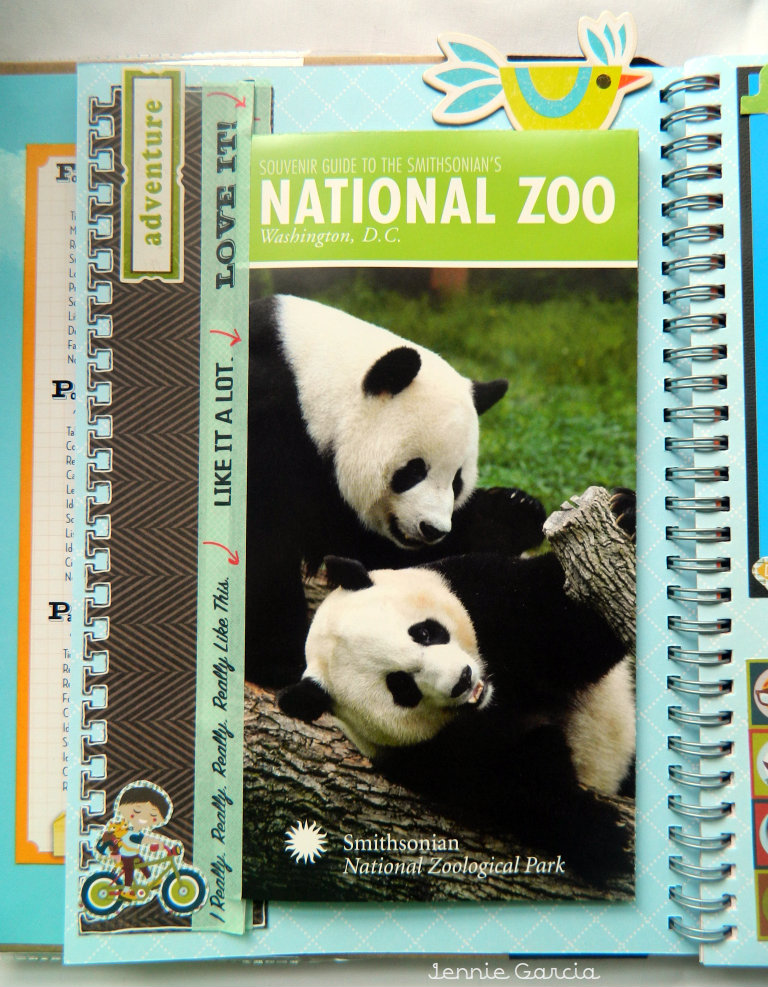 I used washi tape to put the map in the page, this way I can see it from all angles, I did the same with the panda card so I can read the information behind it. I found this cool page in a Smash Pad and I matted it using the Stamp Runner Dot Adhesive. If you click the photo to see it bigger you can see that it says Item and Rank of Coolness and I used it to rate a few of the exhibits in the Zoo.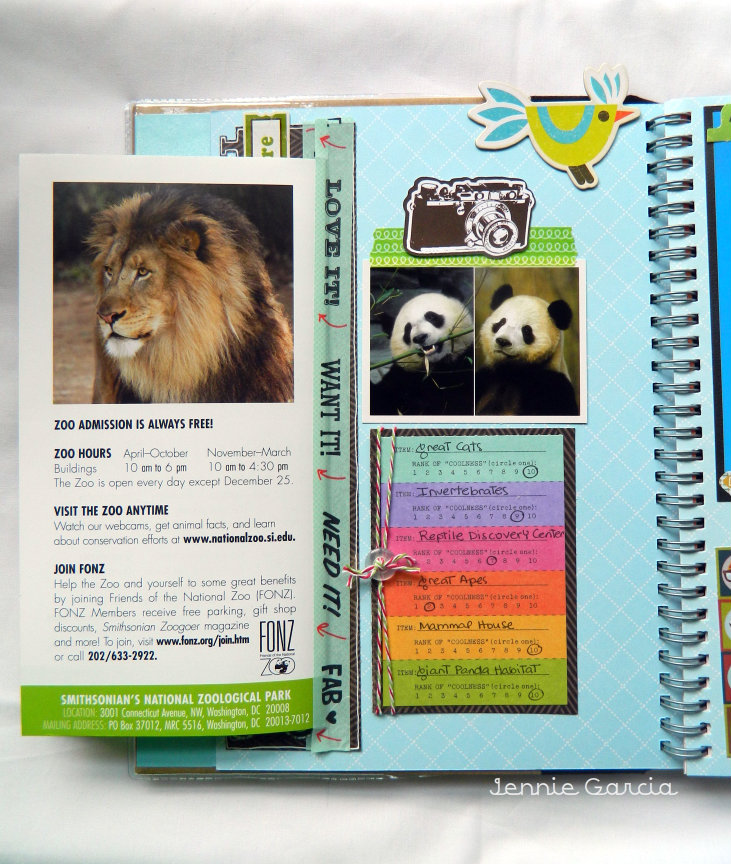 See?? It opens the whole way.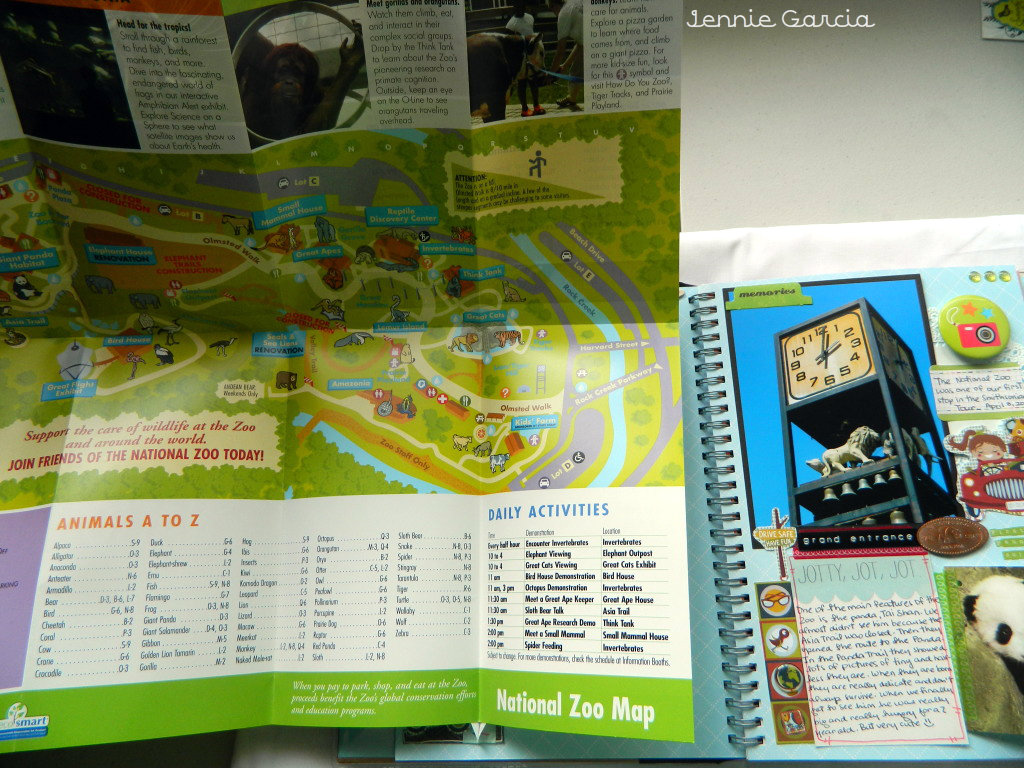 On the second page I journaled a little about the Panda Exhibit. I also have a photo of the entrance and, the tag from a panda shirt I bought my daughter. For the photos I always use the Stamp Runner Dot Adhesive and I also used it for the journaling page and the girl in the car.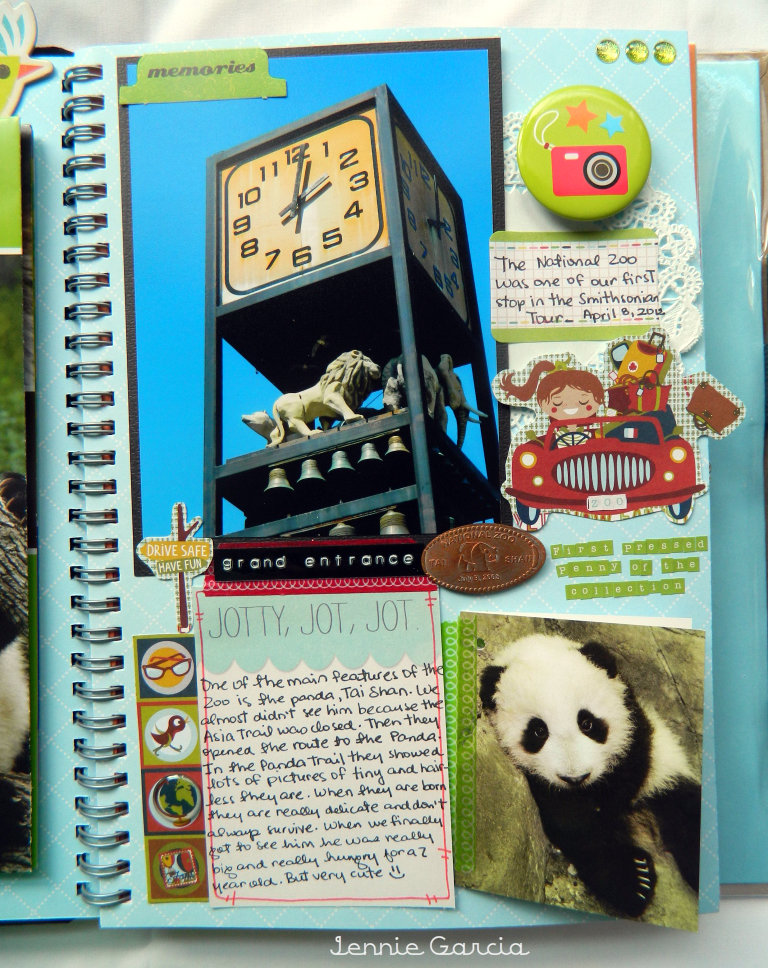 To glue the penny I used the Tombow Power Tabs. I used the same hinge technique for the tag on the shirt.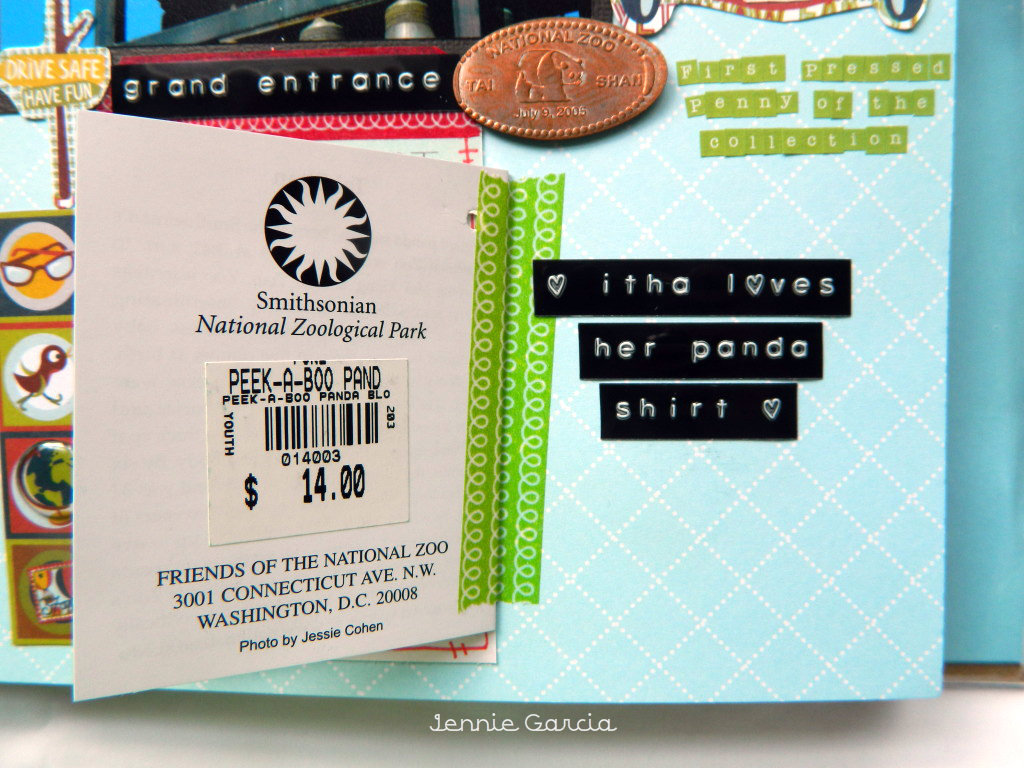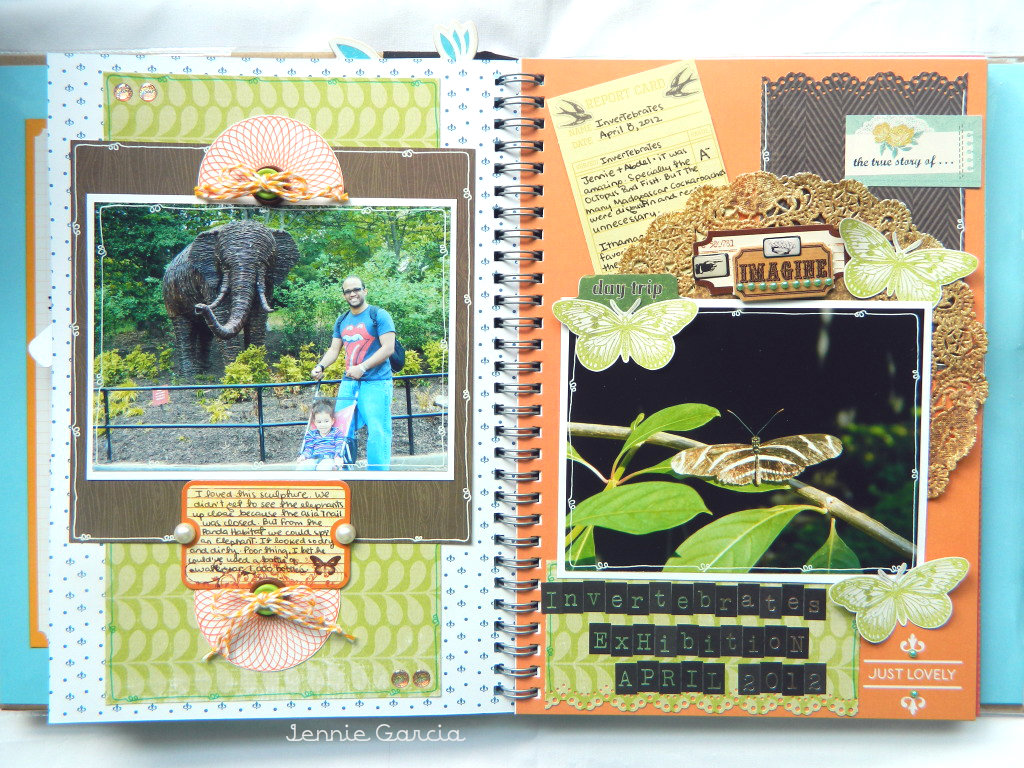 For all the papers and the Spirograph Embellishments I used the Stamp Runner Dot Adhesive but for the journaling tag I used the Mono Multi Liquid Glue and for the buttons I used the Power Tabs.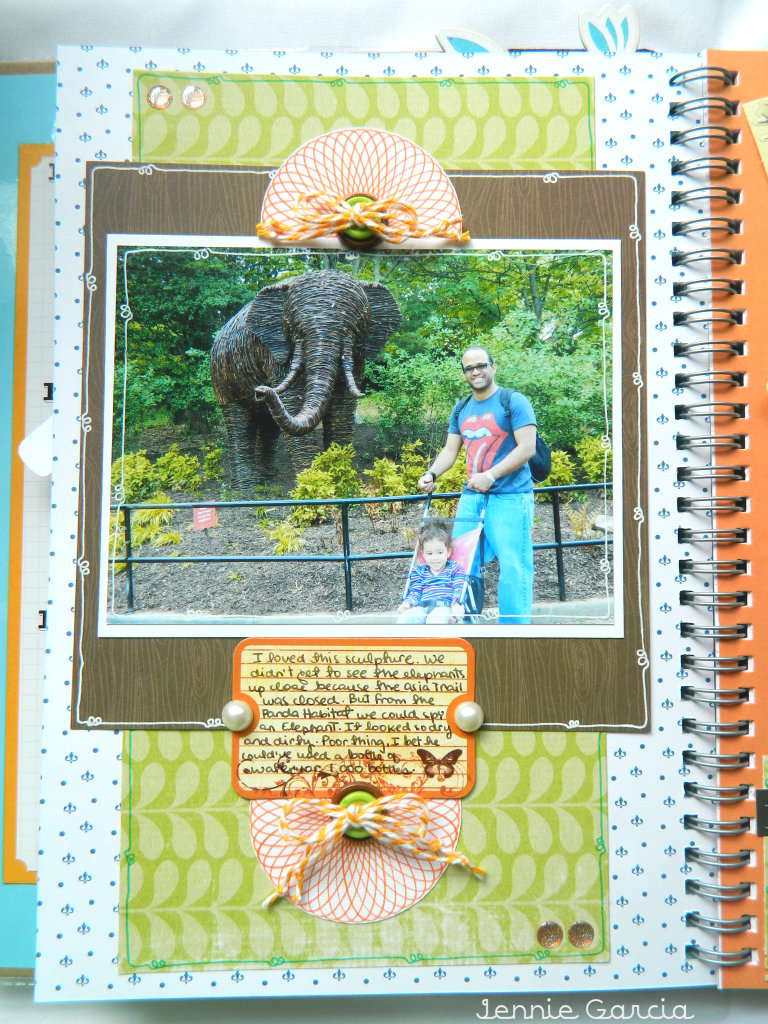 For the doily and the embellishments on it I used the mono Multi Liquid Glue. I only glued the butterflies in the center to curve their wings a little. A little tip: Use 3 elements of similar things to draw the eye to the photo.  I made a pocket with the doily so I could slip the Report Card from the Invertebrates Exhibition behind it.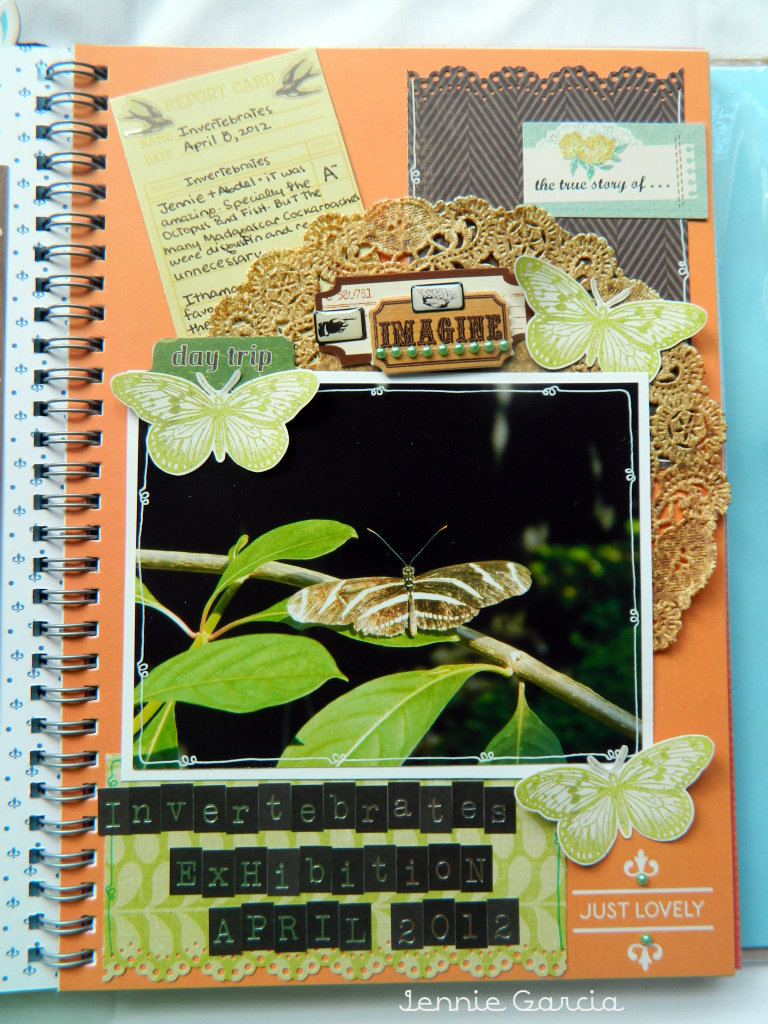 Don't forget to put these in your Smash Book Kit!!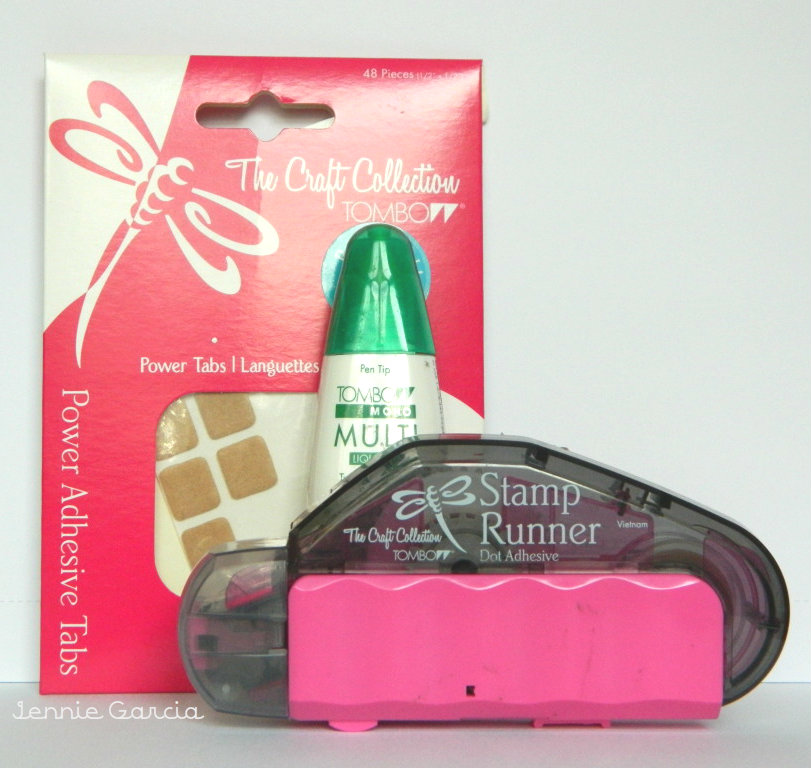 Take Care!!
If you enjoyed this post please follow us on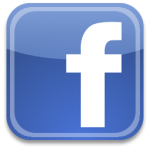 http://www.facebook.com/tombowusa