Hello Tombow Fans,
Starting this month the Tombow DT is going to take turns posting a challenge for you all to play along in AND a chance to win prizes. YAY! You will have one week to complete the challenge and link us up to your project right here on the Tombow Blog. I am your first hostess and my challenge is a "tic tac toe" type of challenge. Looking at the chart below, use 3 Tombow product that create a "tic, tac, toe".  Create your project and upload to your blog or any other place like FB, Flickr, Splitcoaststampers, etc and then link it here. Please list what 3 products you used in your post.
For my You're So Tweet project, I chose the diagonal from the top left to bottom right option (Irojiten's, Mono Multi Liquid Glue, & Glue Pen). I colored this cute Inky Antics' image with Irojiten Color Dictionary Pencil's and then blended with Gamsol.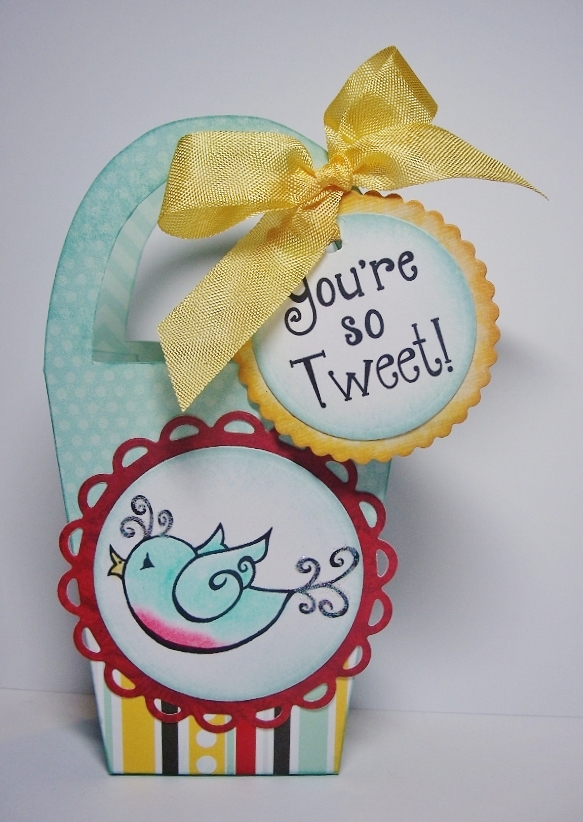 The box is also a Inky Antics stamp that you just stamp, cut and score and put together. I love using Mono Multi Liquid Glue for these boxes. I know the glue is going to hold and don't worry about the boxes coming apart.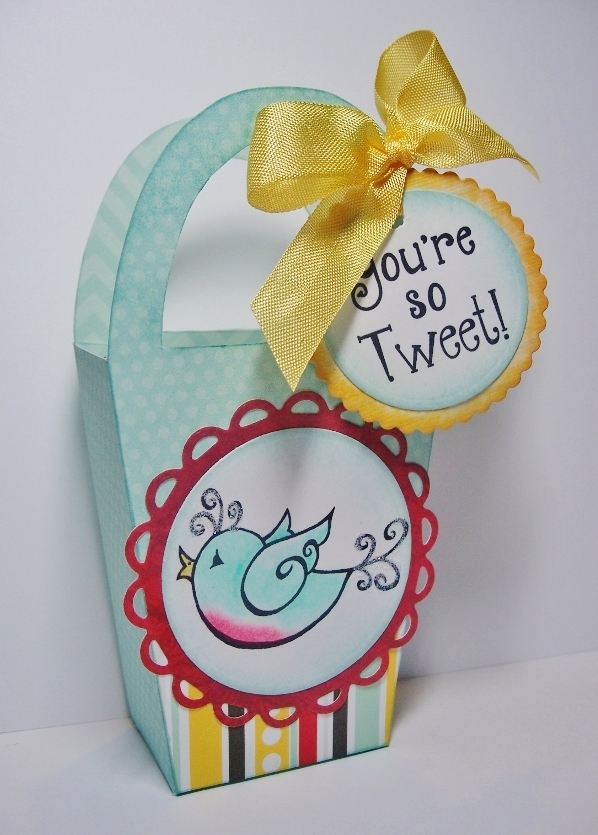 The Mono Glue Pen is PERFECT for adding glitter for fine areas (as well as adding adhesive to small pieces). I also used Mono Adhesive Permanent to adhere the circles together.
Now it is your turn to play. I can't wait to see what you come up with. You have until April 30 midnight to play along.
The Winner will be announced May 1 at 3:30 P.M.
Here is what you are playing for: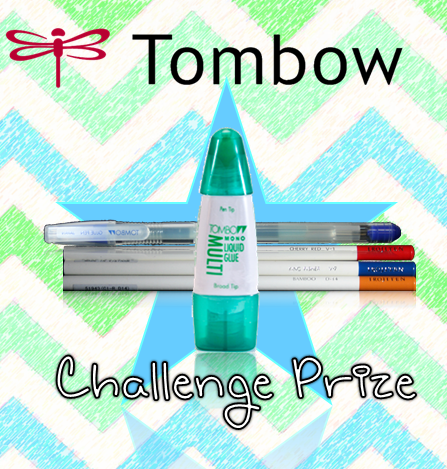 Mono Glue Pen, Mono Multi Liquid Glue, & Irojiten Color Dictionary Pencils King Fisher, Bamboo and Cherry Red
The Winner will have one week to claim his or her prize!
Thank you for stopping by,