This last week of December the DT was challenged to create a project for you that was New Year's Eve Party themed. Our family doesn't reallyt do anything on New Year's Eve unless it ends up being the time that we can all get together for Christmas, which actually happens to be New Year's Day this year.
So I went to Pinterest to try to find some ideas. I wanted to make a non-alcohol project and after doing quite a bit of research, I put some ideas together to come up with a "Kisses and Wishes" gift one could give to those attending a New Year's Eve Party, or to just give to a friend. The idea is to "kiss" the old year goodbye and to light a candle and make a "wish" for the new year.
I designed the tags that says "Kisses" and "Make a Wish" for the individual items then went "shopping" in my supplies.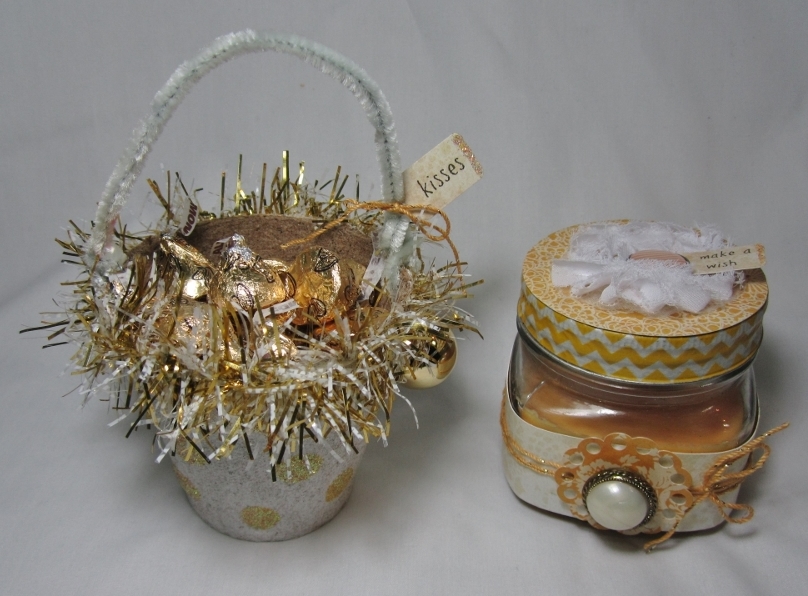 When I think of celebrating the new year, silver and gold come to mind, so I looked through my stash and came up with mostly gold. I found designer papers and embellishments from My Mind's Eye, gold glitter from the Art Institute, some gold twine I had picked up at an antique store and forget to use, a mini gold ornament, and a Christmas garland. I gathered all my goodies and got to work.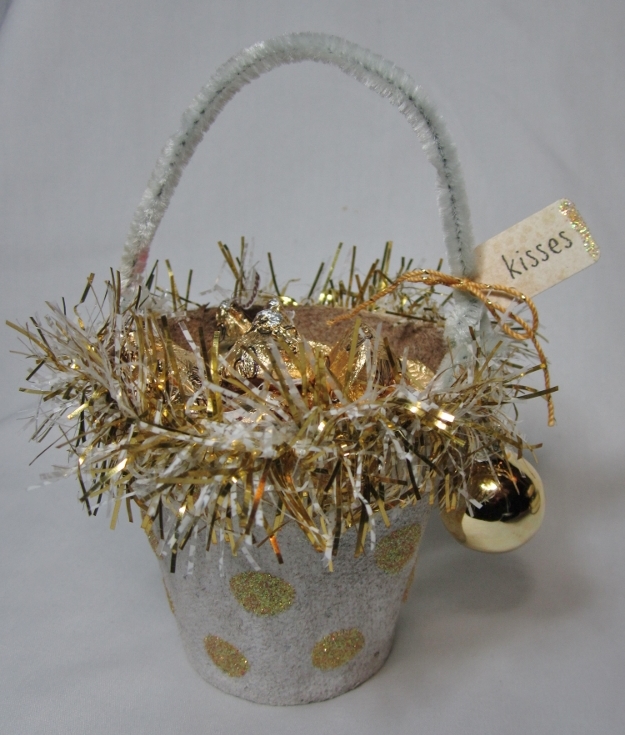 The "kisses" project was made by painting a peat pot white and then adding glitter dots using Mono Multi Liquid Glue and gold glitter. The nice thing about Mono Multi is that when it "dries" it stays tacky, so I just rubbed the glitter onto the glue and it worked perfectly. Adding more adhesive to the top of the peat pot held the garland. Add a chenille handle, mini Christmas ball, and tag and then fill with Hershey Almond Kisses (I chose the almond ones since they are covered in gold foil.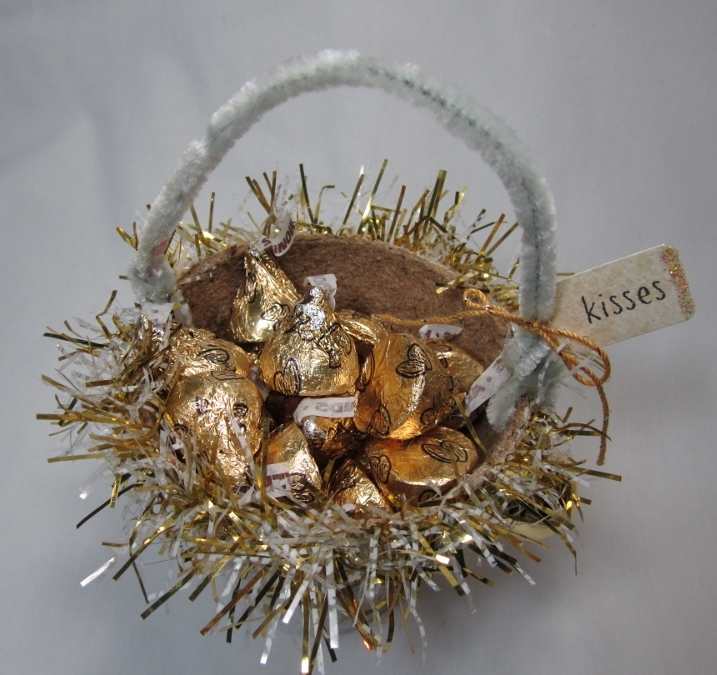 The "wishes" project is a candle in pear scent and had a gold color, so perfect for my color scheme. I added washi tape around the candle lid and then decorated with designer paper, brads, twine and a tag. The flower on top of the lid is from May Arts. I used Xtreme Adhesive to adhere the papers to the jar and Foam Tabs for the embellishment on the front of the jar. The stick pin is from Dreamweaver Stencils.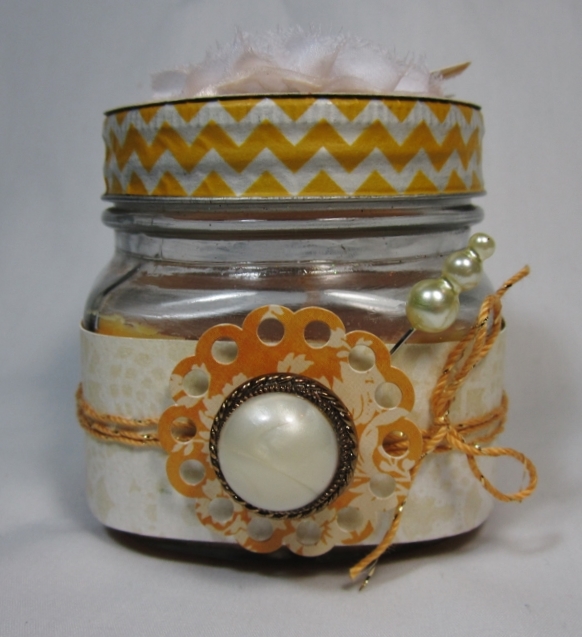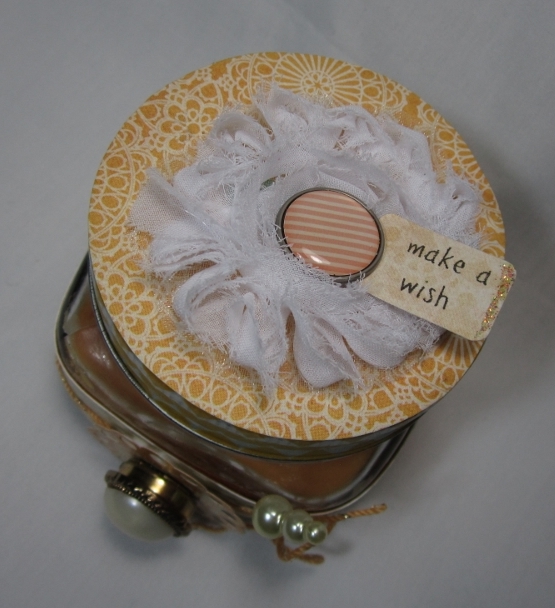 Thank you for stopping by. I hope you enjoyed this project. This is my last post for 2014 and also my last post as a Tombow Designer.