Halloween is this Saturday!! Eeeek! Are you ready? I've been sharing lots of tutorials for fancy costumes over on my blog but those costumes aren't for everyone. Sometimes you just need a quick, easy to wear costume. I created this fun and easy Halloween mask with that idea in mind,. You can create this mask at the last minute with supplies you have in your regular crafting stash. It's fun and a bit different than the traditional masquerade mask, replacing the feathers and gemstones with googly eyes and glitter.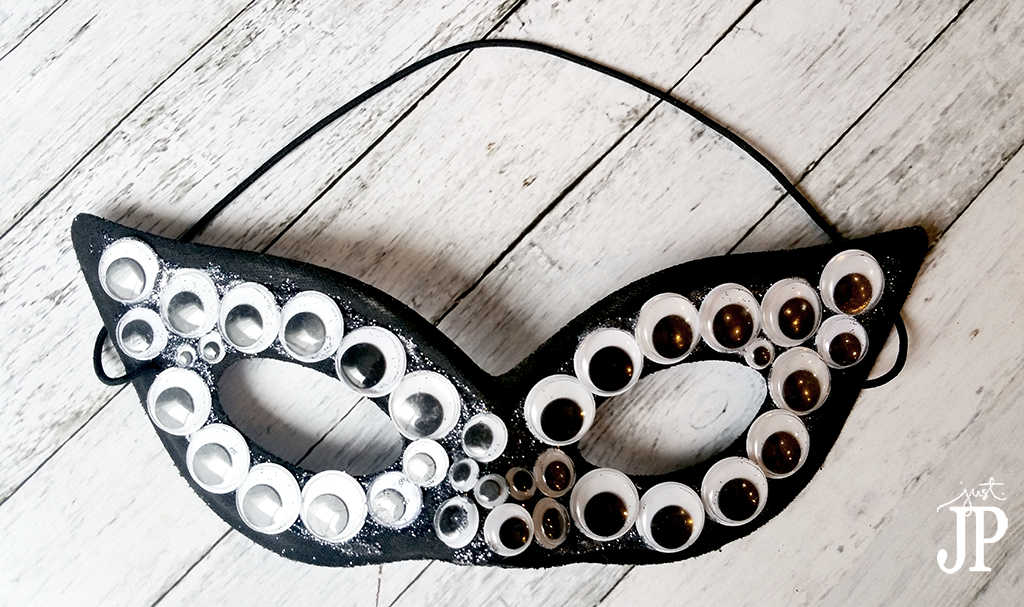 Gather the following supplies from your craft stash to make this easy mask:
Googly Eyes or other small items
Masquerade Mask
Glitter (optional) + Spray Sealer
Here's how to make this fun mask:
Collect items to glue on the mask. I chose googly eyes but you can also use buttons, rhinestones, seed beads, microbeads, sequins, or flat back pearls.
Apply a thin coat of Tombow MONO Multi Liquid Glue to the front of the mask.
Press the items you collected into the glue, to cover the mask as much as possible.
If glue is still visible, sprinkle glitter over the exposed glue. Shake off the excess glitter.
Allow the mask to dry. It will be ready to wear in about 10 minutes, depending on how thick the glue was applied.
If you used glitter on the mask, apply a spray sealer before wearing to prevent glitter flaking into the eye.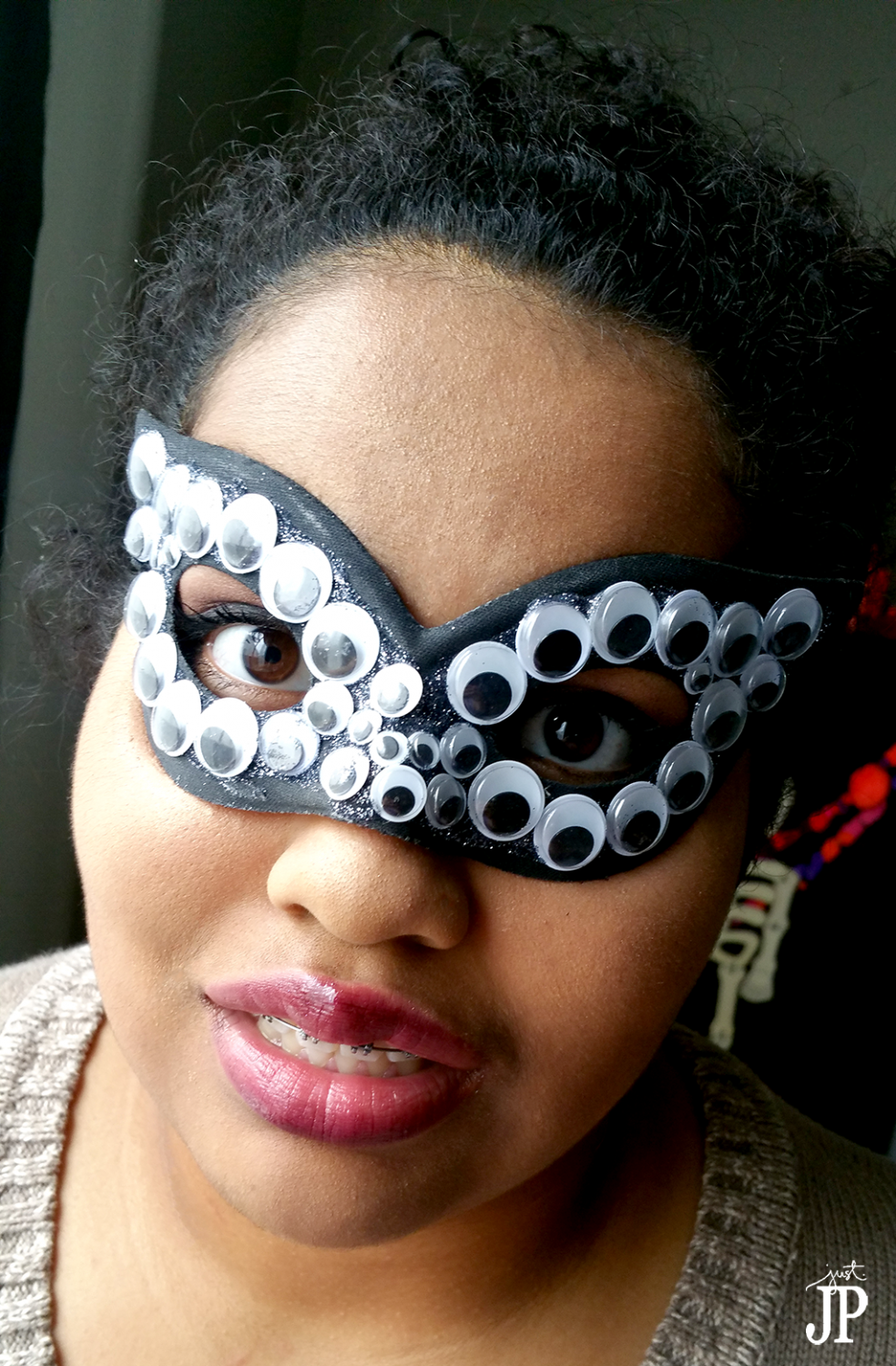 Wear this mask with a fancy dress or with jeans and a fun t-shirt. Either way, it makes any outfit more "Halloween" without having to wear a bulky chicken suit.
Thanks for stopping by the Tombow Blog today. What are you going to dress up as for Halloween? Please share in the comments!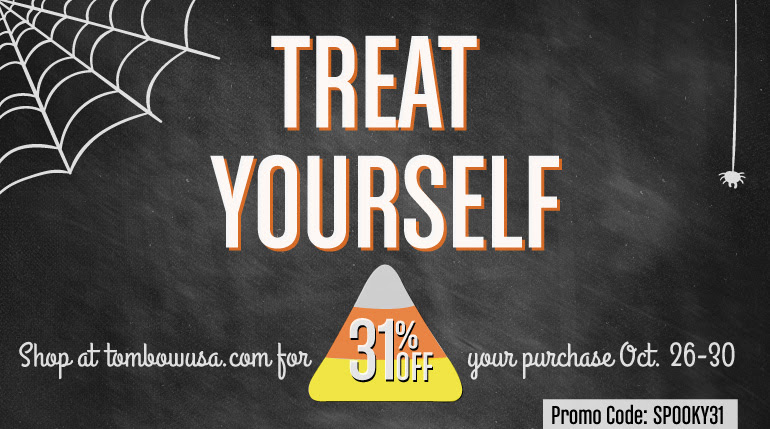 Don't forget to use the code SPOOKY31 to get 31% off your purchase!
See more projects like this on my blog at Just JP.