Halloween is almost here and I love that I'm still making things to put up around our house. My kids love it when I add a new piece and they see it when they get home from school. This week I'm playing off my daughters costume a bit. She's going to be a Day of the dead sugar skull. I searched the web for some Halloween adult coloring pages and found so many great ones. I used the Tombow ABT markers to color the whole thing in. Below you can see it before I embellished it a little.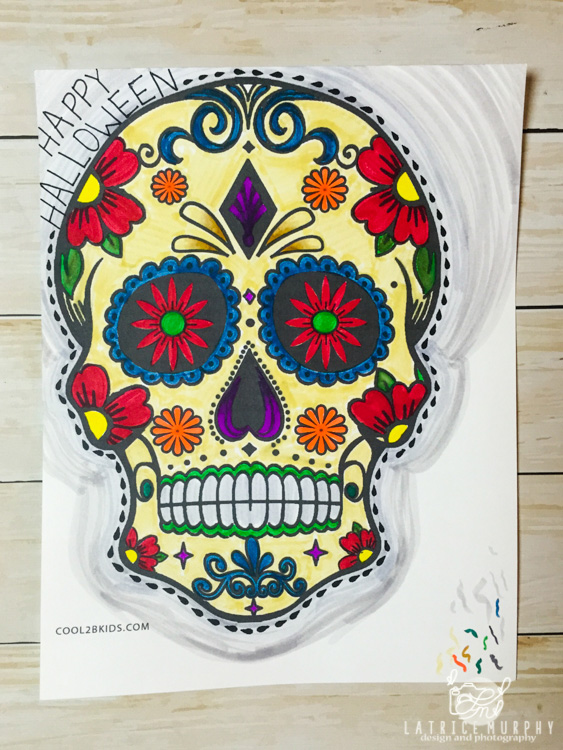 Let's gather some materials:
Various Tombow ABT markers
Tombow MONO permanent adhesive
Neenah cardstock
gemstones
Shimmer mist
Black cardstock
Paper trimmer
Start by choosing a bunch of Tombow ABT markers for your page.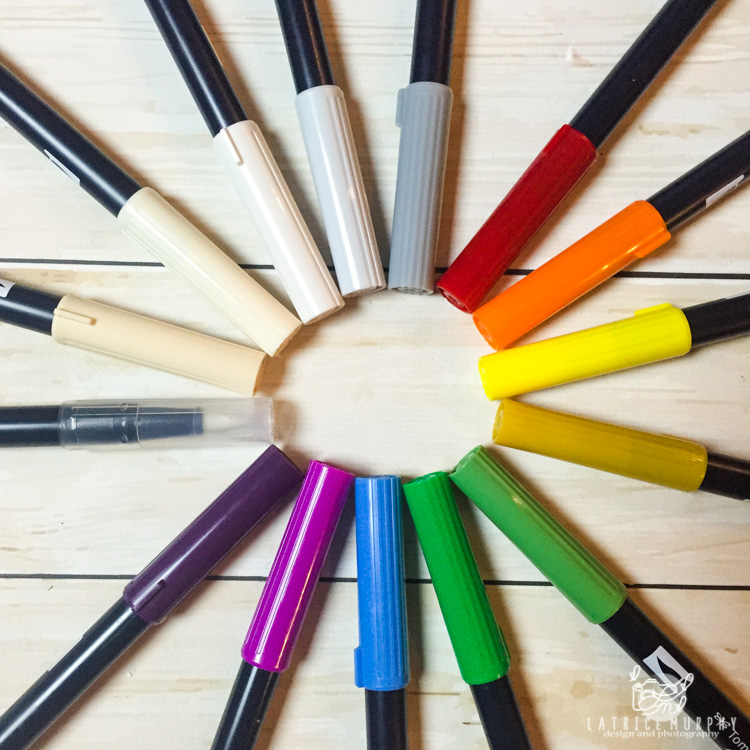 I loved blending some areas and leaving others solid. The bold red is always my favorite for a sugar skull so I used it a lot. Next gather some gemstones, Tombow MONO permanent adhesive and mist for the embellishing process. Make sure gemstones are in various sizes.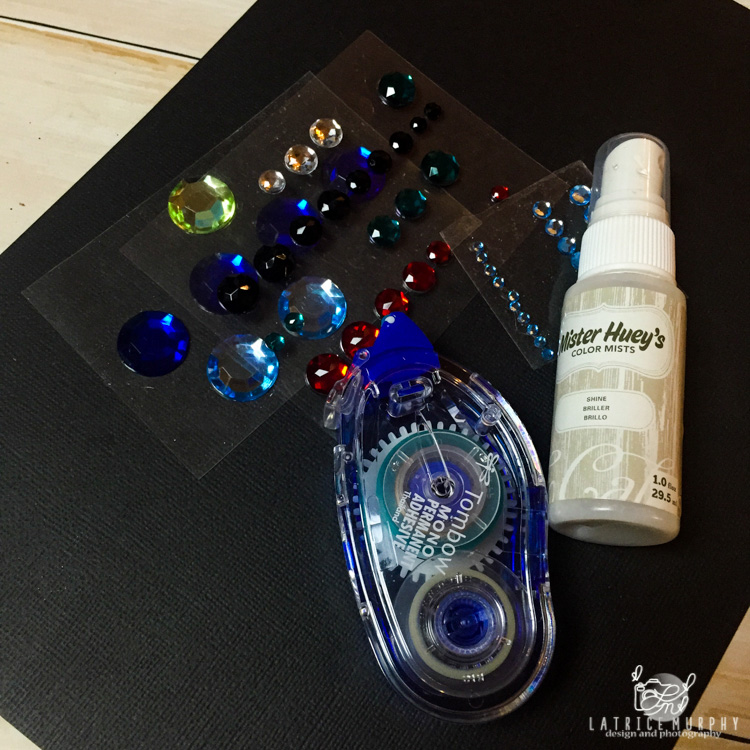 I added the gems in the most obvious areas. Large ones for the eyes and smaller ones on the dots around the face. I then misted the entire thing with Studio Calico shine. It give a fine shimmer that won't rub off over time.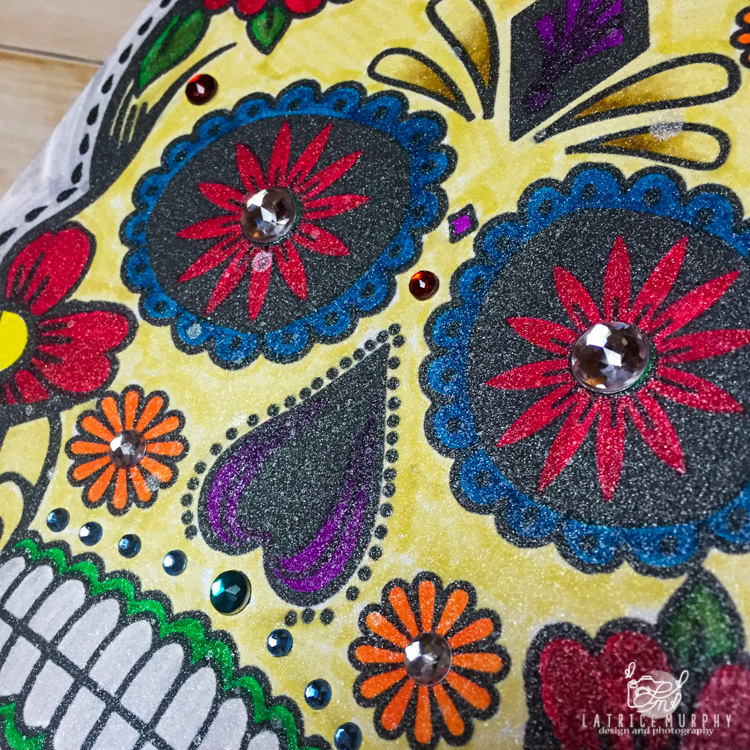 Next add a little bit of writing if you'd like, matte it onto some cardstock and you're all finished. My daughter fell in love with this. After Halloween she wants it framed for her art wall in her room.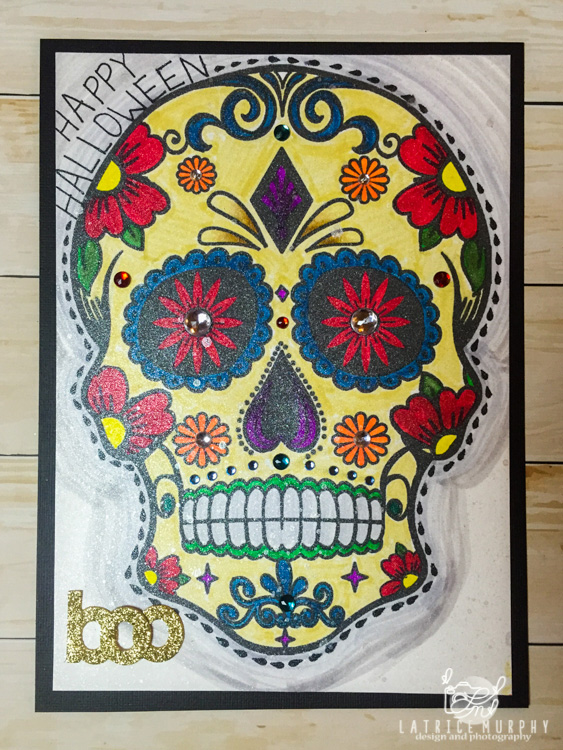 I really love that this is a current trend and that I was able to sit in peace and color this while waiting for my daughter to get out of dance. It only took a total of 1-1/2 hours to complete and will be here for a long time to share each year. For now I've displayed it with out other Halloween decor on the mantle.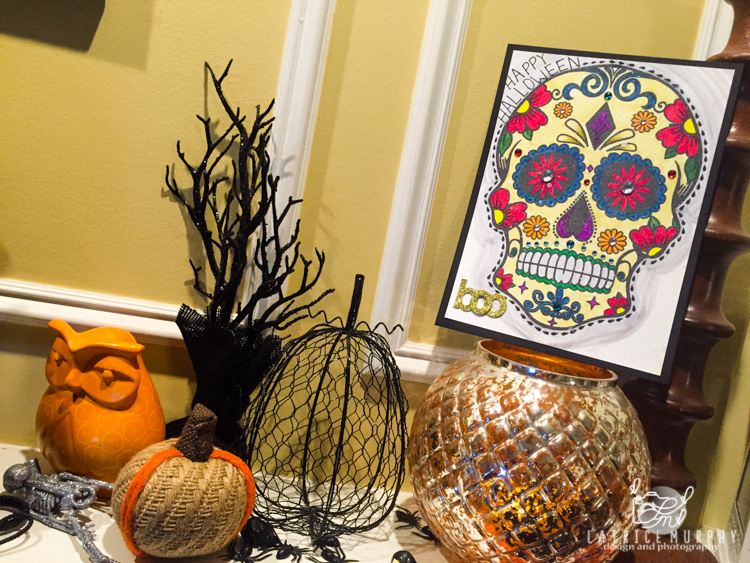 Thanks so much for stopping by today. Don't forget to check the other fantastic posts from this week and come back tomorrow for more inspiration as well.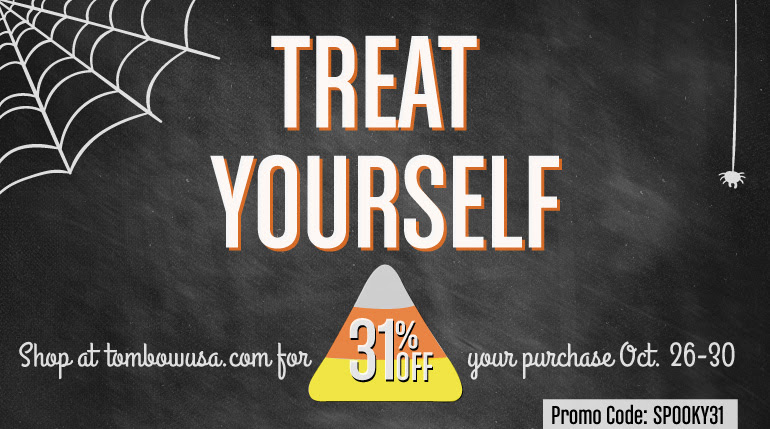 Don't forget to use the code SPOOKY31 to get 31% off your purchase!
Happy Halloween!