Happy Friday! This is Jennie and I hope you are ready for Halloween! If you still need some last minute ideas check out our latest posts! We have cards, altered items, costume ideas and much more! Isn't Halloween the time to celebrate our favorite witches?! A few weeks ago the Reading Room Page on Facebook shared this bookmark of the Wicked Witch of the West's legs coming out of a book and I immediately thought "I need this!" then I saw the $21 prize tag and cringed a little so I decided to make my own version using items I already had.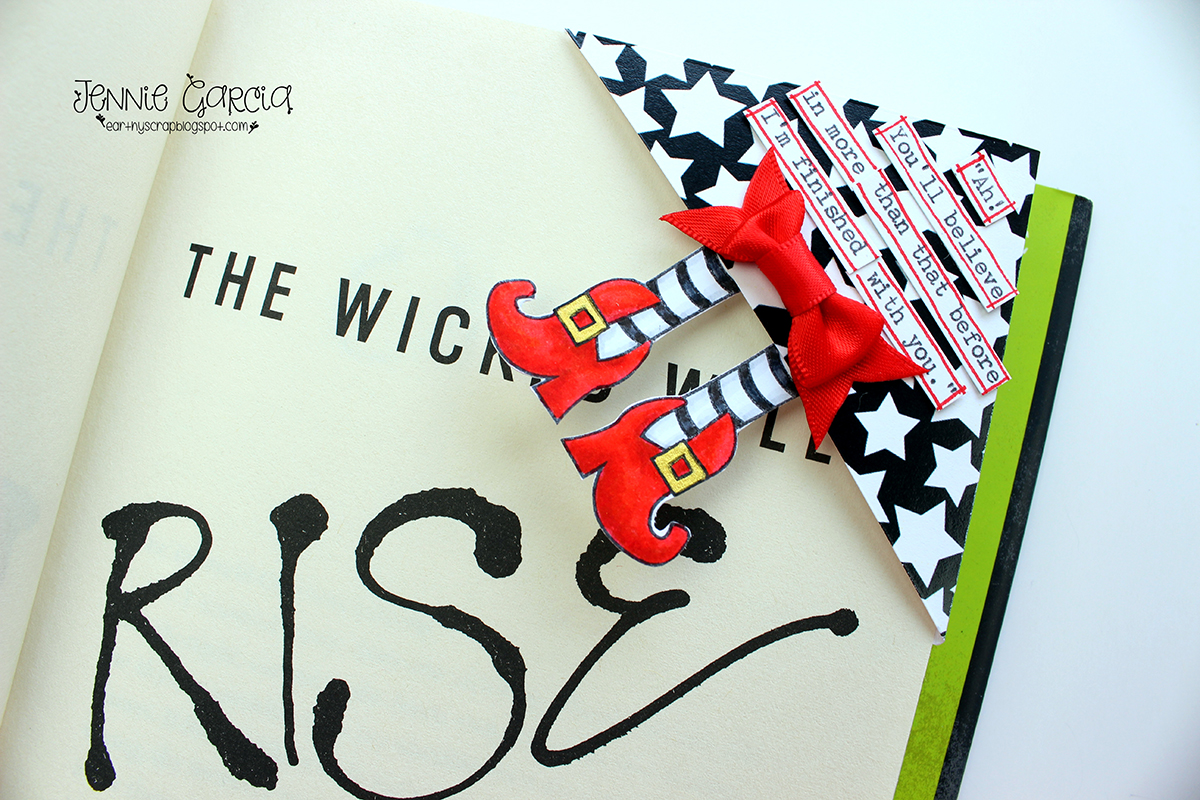 Here is a quick tutorial of how I made it using a piece of 6×6 paper.  The paper can be one sided or double sided. Make sure your pattern is facing down. Score at 3 inches, turn 90 degrees and score at 3 inches again.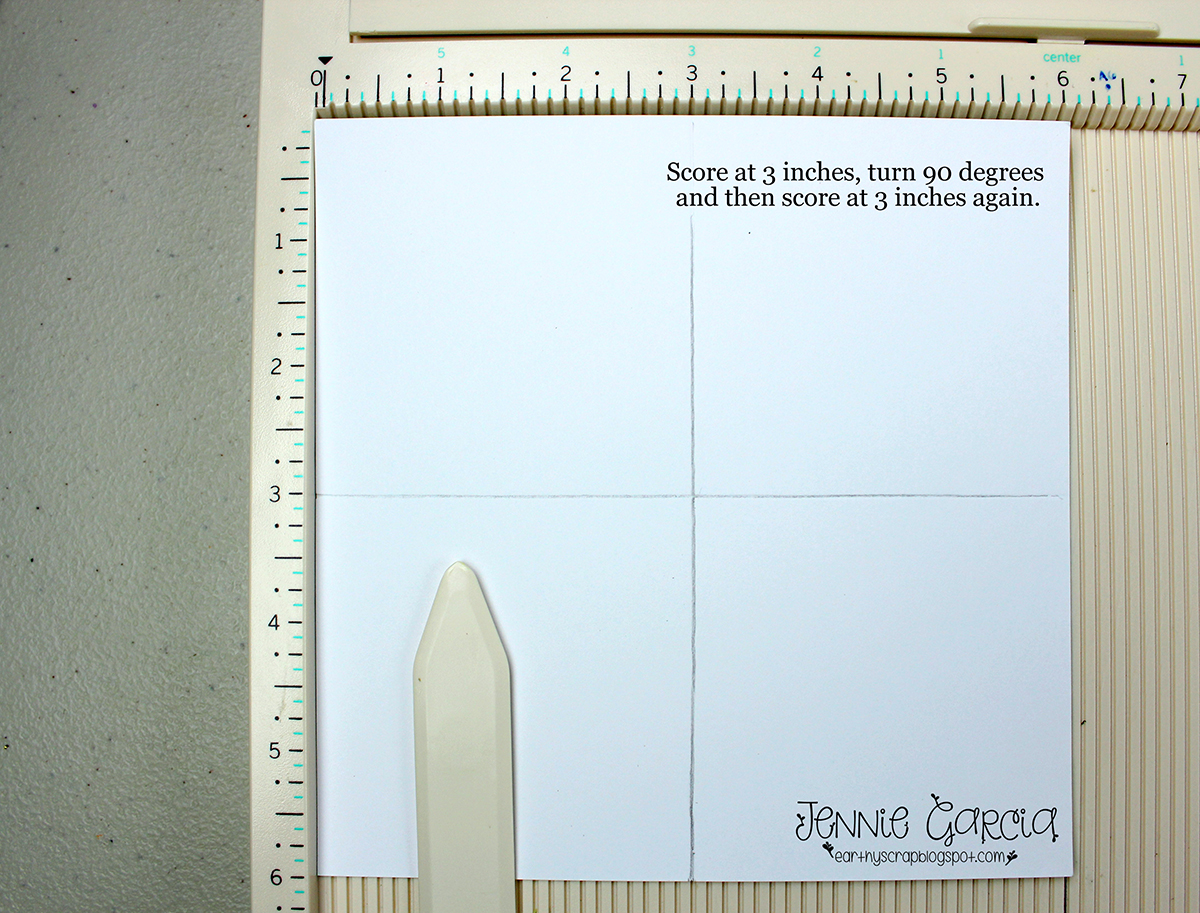 Rotate the square 45 degrees to turn it into a diamond. Score a line down the squares on the sides to form 4 triangles. Make sure the corners line up well so you don't get crooked triangles.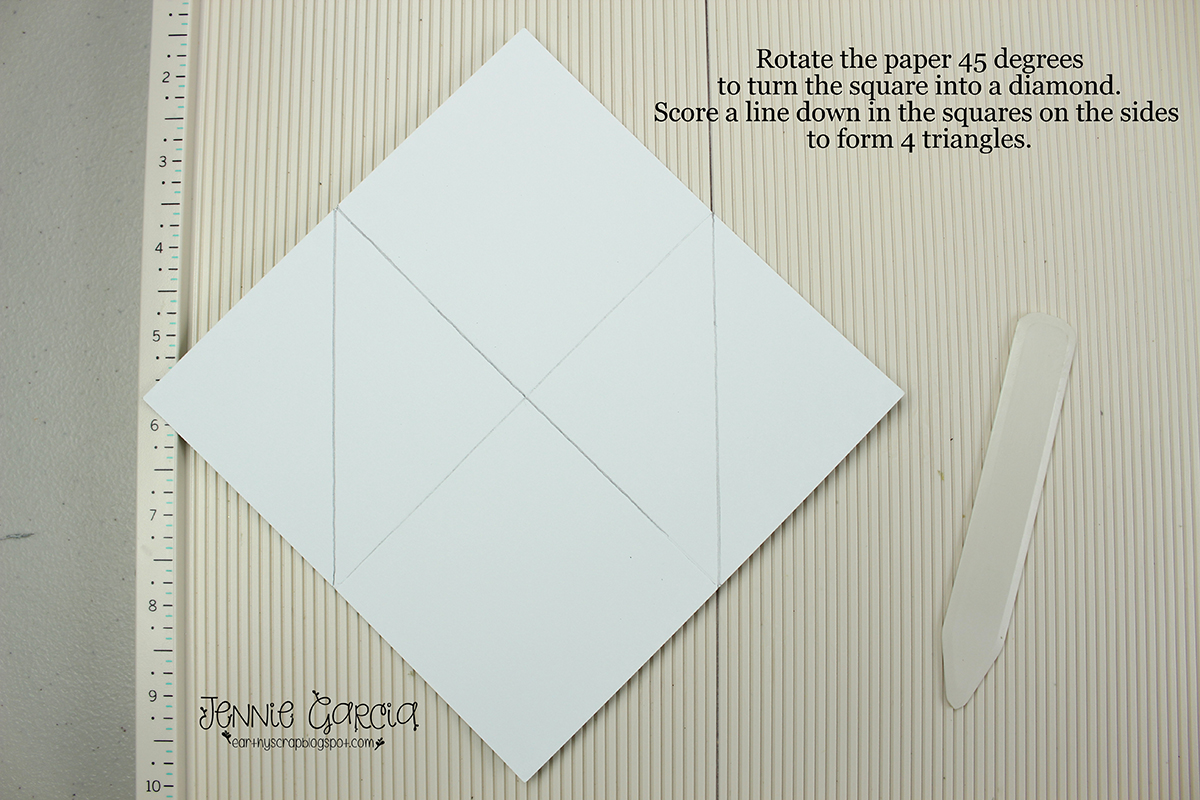 Cut out one square and two triangles, only one square should remain whole.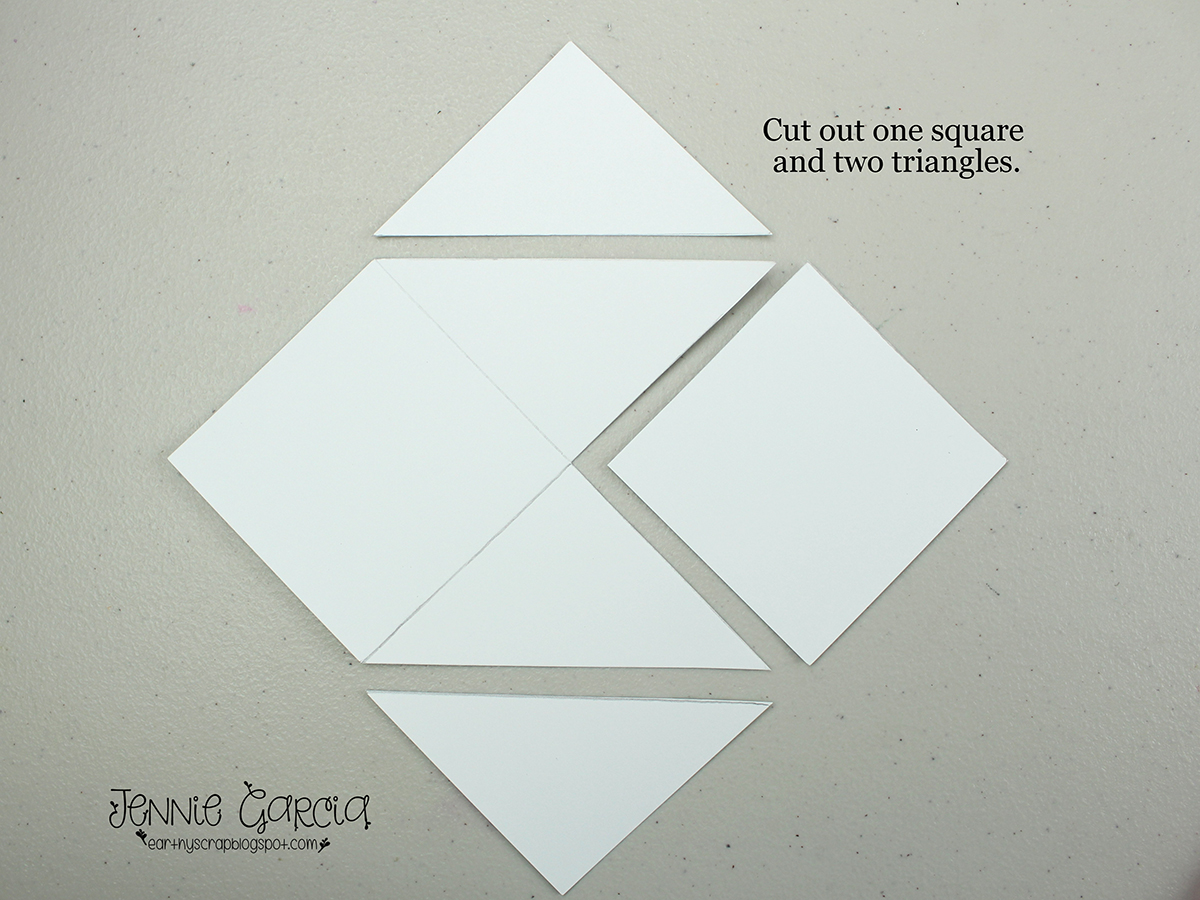 Now fold those triangles in to form the triangle pocket that will rest on top of your pages. Put one triangle down and glue the legs on top using the Tombow Xtreme Permanent Adhesive, that way they will look like the are coming from underneath but is much easier to glue this way. Then put the other triangle on top of the legs. This stamp is from Taylored Expressions and to color it I used the Tombow Dual Brush Pens.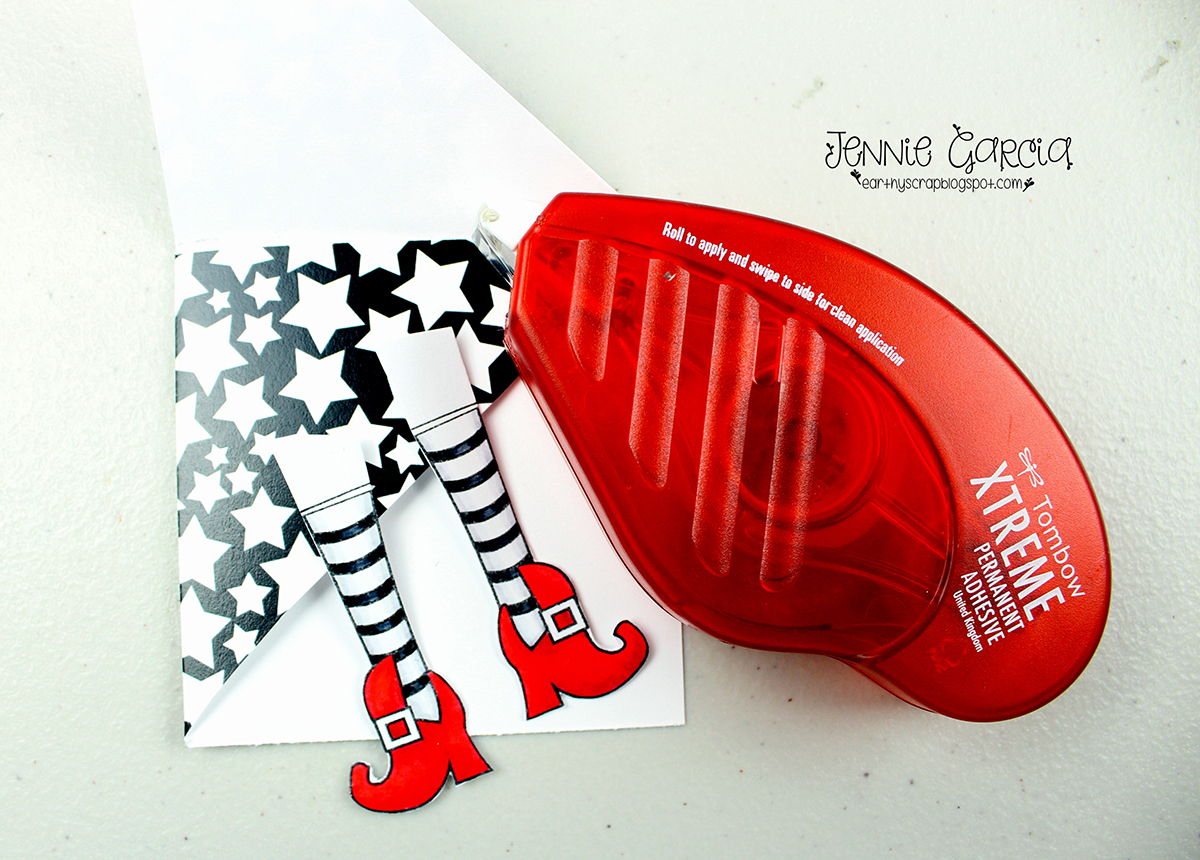 It is Halloween Week so of course I did the witches legs too! To pop up the sentiment I used the Tombow Foam Tape.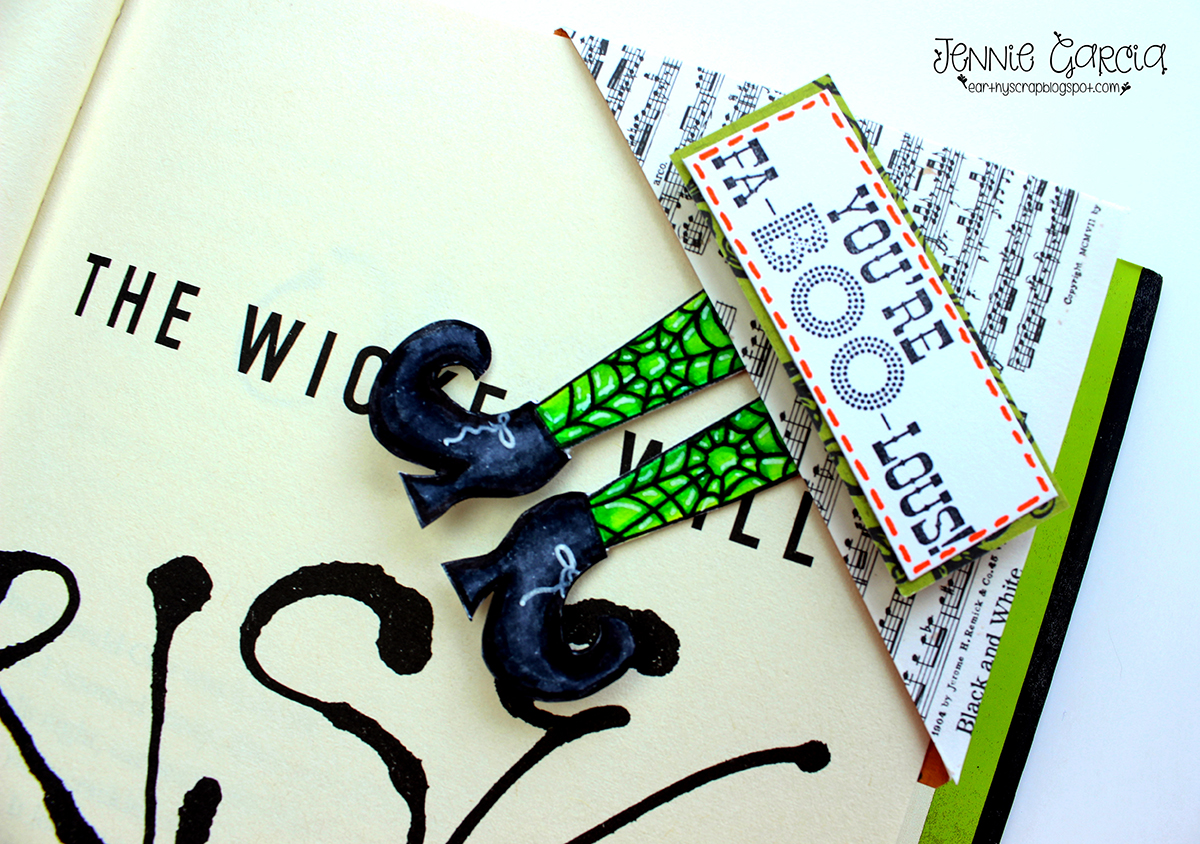 This is how it looks out of a book. I think I like the one sided paper better but I am biased because Wicked Witch of the West > other witches! Let me know which one do you like better.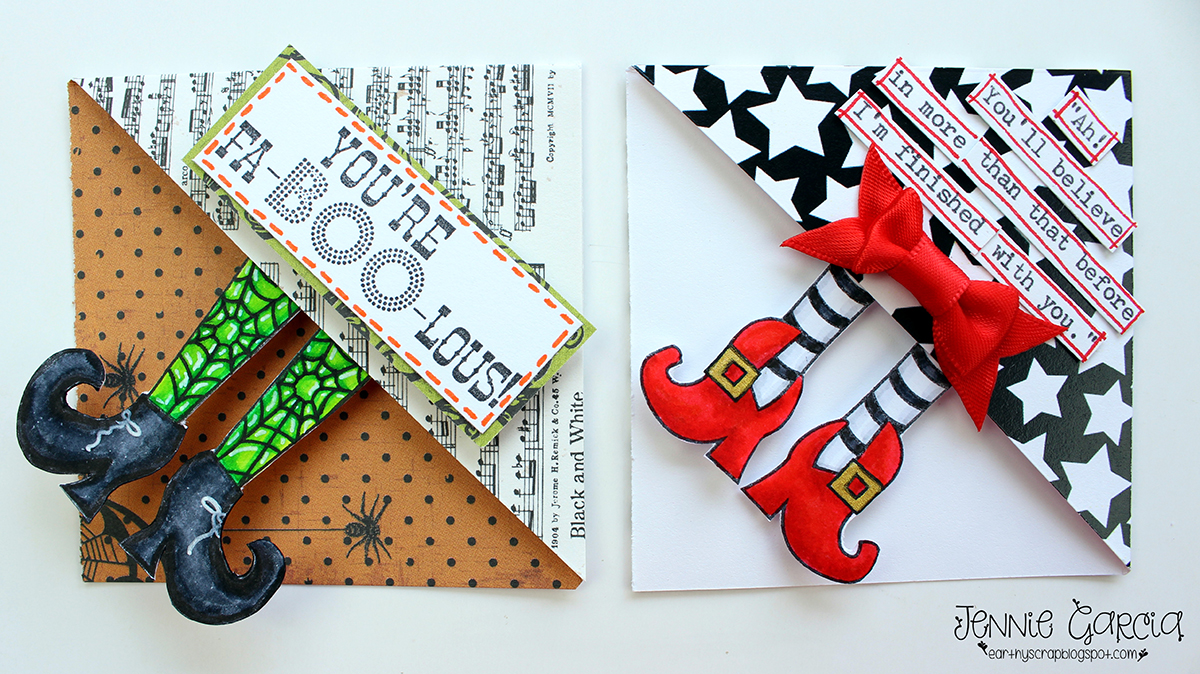 I hope you enjoyed my Wicked Witch Bookmark!
REMEMBER you have until tomorrow, October 31st, 2015 to submit your Design Team Application! I can't wait to see who makes it to the first round! Also don't forget to use the code SPOOKY31 to get 31% off your purchase!