It's thankful week here on the Tombow USA blog and I thought about what I was thankful for. I'm thankful for things and people but there's more than that … life events, milestones, and experiences, for example. My son has struggled with reading and as much as we've tried to help him, it didn't seem like we were making much progress. This week, while reading a new chore chart I put up, my son was able to read all the words on the chart with ease. A few weeks ago he started attending a reading clinic after school and has made huge improvements. I don't see the people who run the program so I can't thank them in person. But what I can do is make a card to express that I am thankful for a good teacher.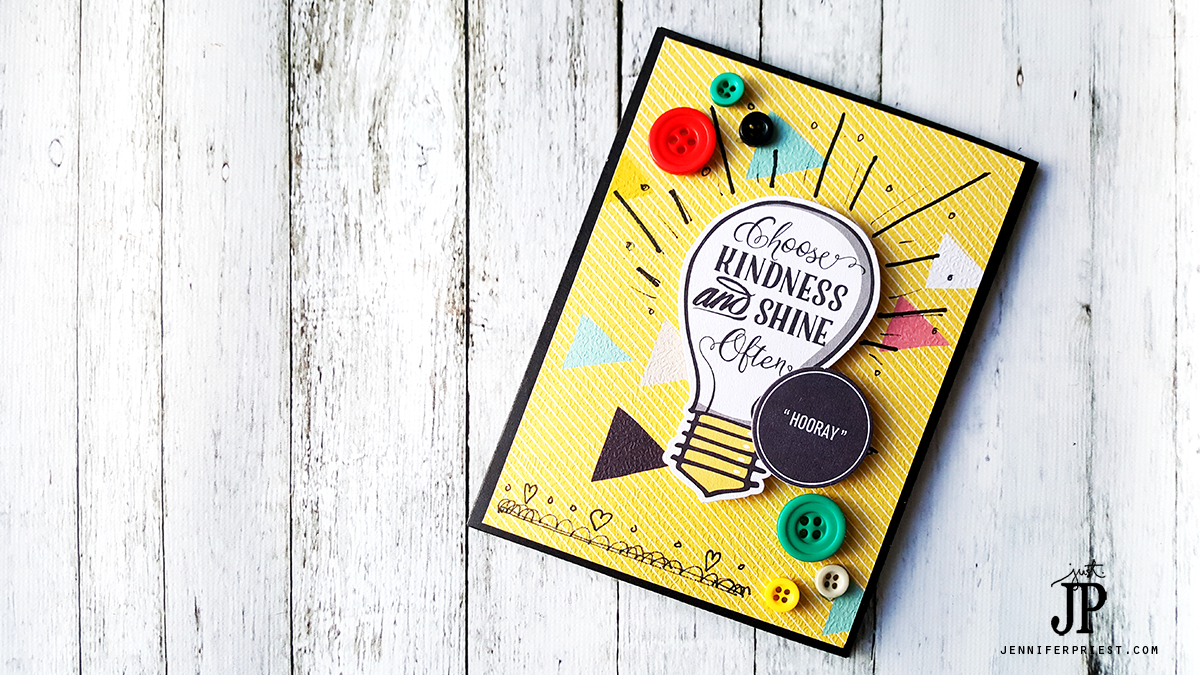 This card has a secret pocket on the inside, perfect for slipping a gift card into. I made the card like a folio so that as the panels fold out, the card tells a story. I used Tombow MONO Adhesive to put the card together and secure the panels in place. It was perfect for outlining the edges of a journaling card to form a pocket inside the card.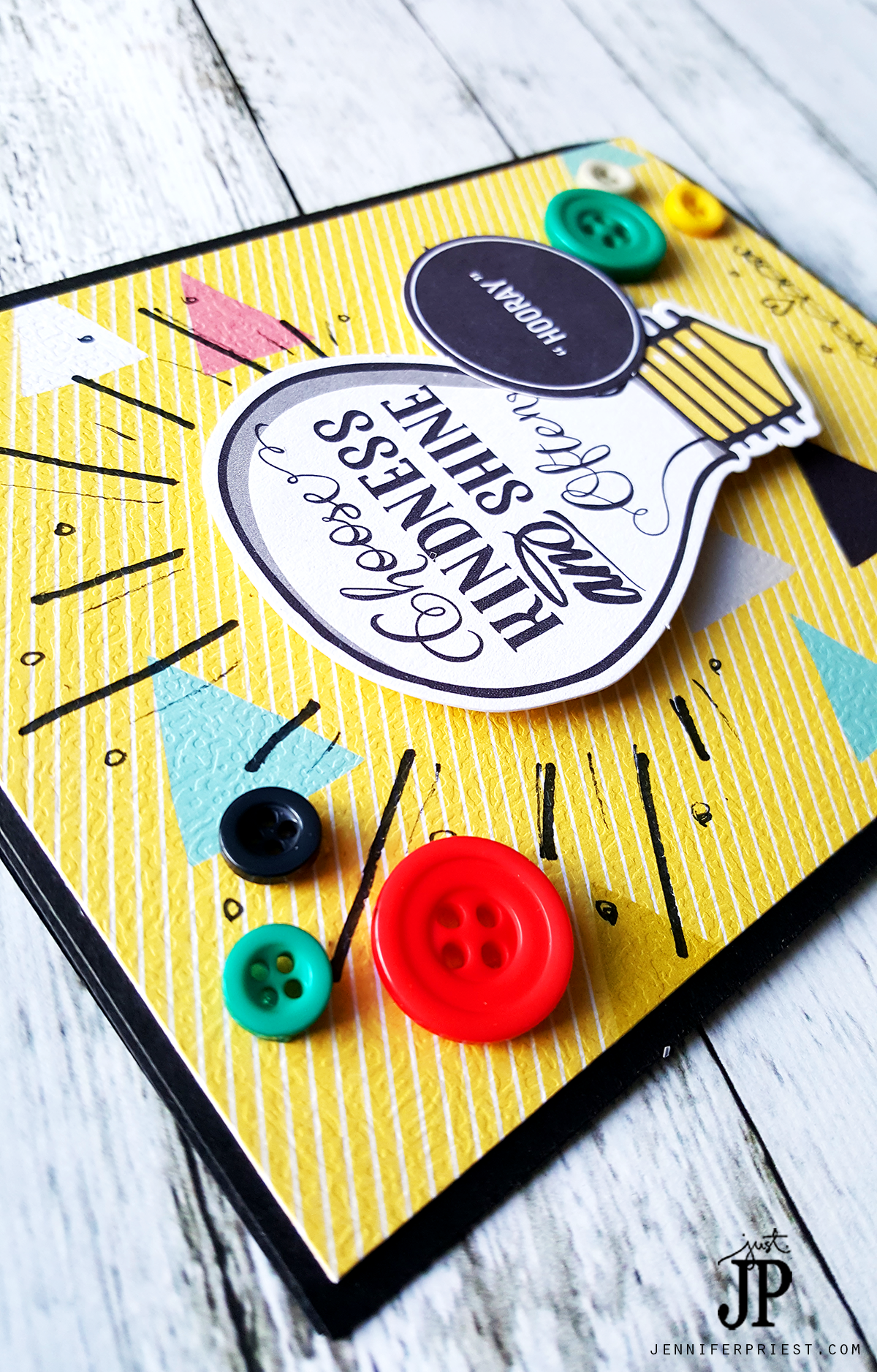 I used a black cardstock base and created lines for writing on it with Tombow WideTrac Correction Tape. Did you know you can write on correction tape with a Tombow MonoTwin Permanent Marker?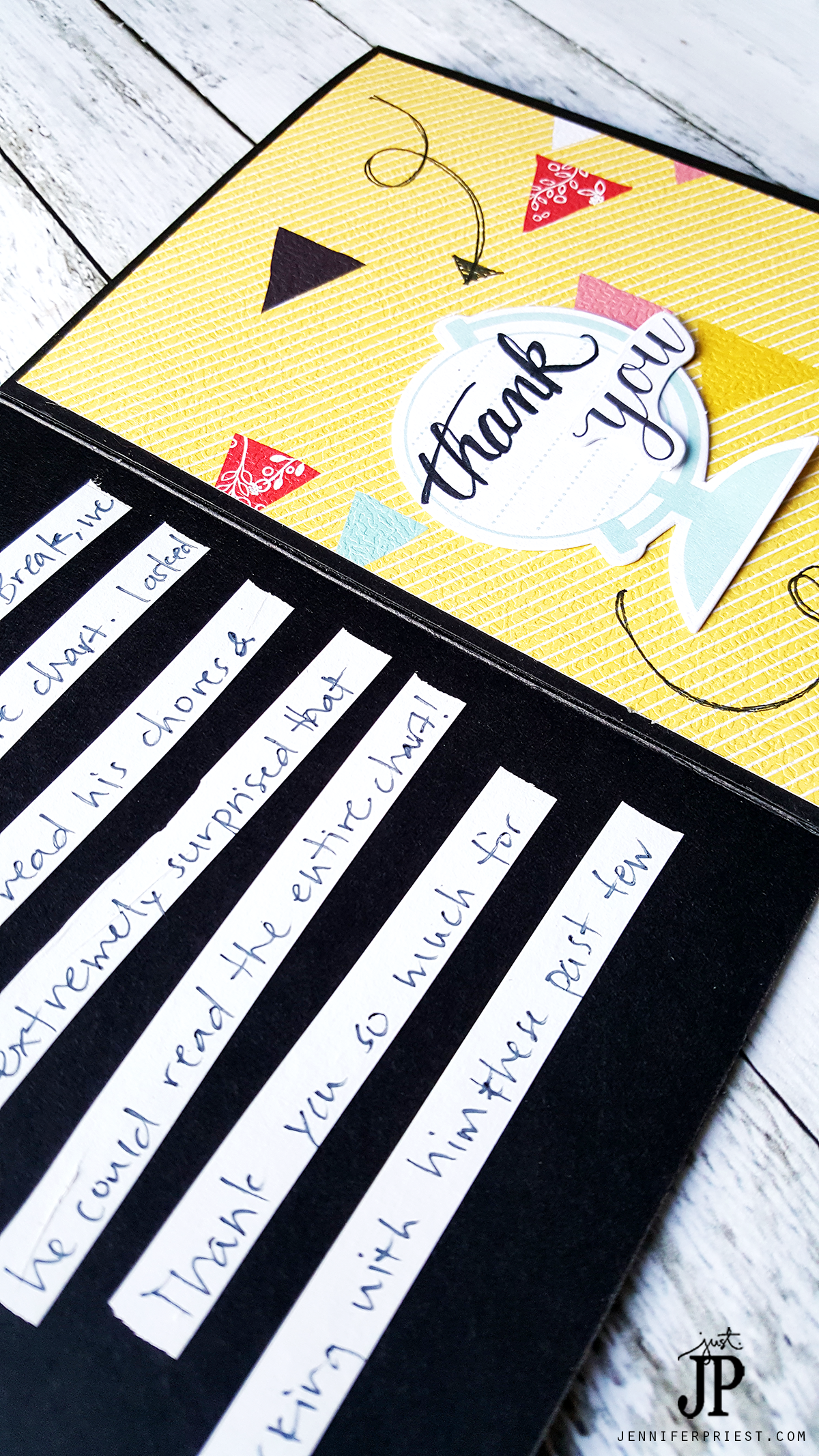 Finally, I used Tombow Foam Tabs and Tombow Adhesive Dots to secure die cuts and buttons to the cover of the card for a dimensional look. Here's how I put the whole card together:
Supplies:
Tombow Mono Adhesive
Tombow WideTrac Correction Tape
Tombow Adhesive Dots
Tombow Foam Tabs
Tombow MonoTwin Permanent Marker
Fancy Pants Designs "Happy Place" collection
Black Cardstock
Paper Trimmer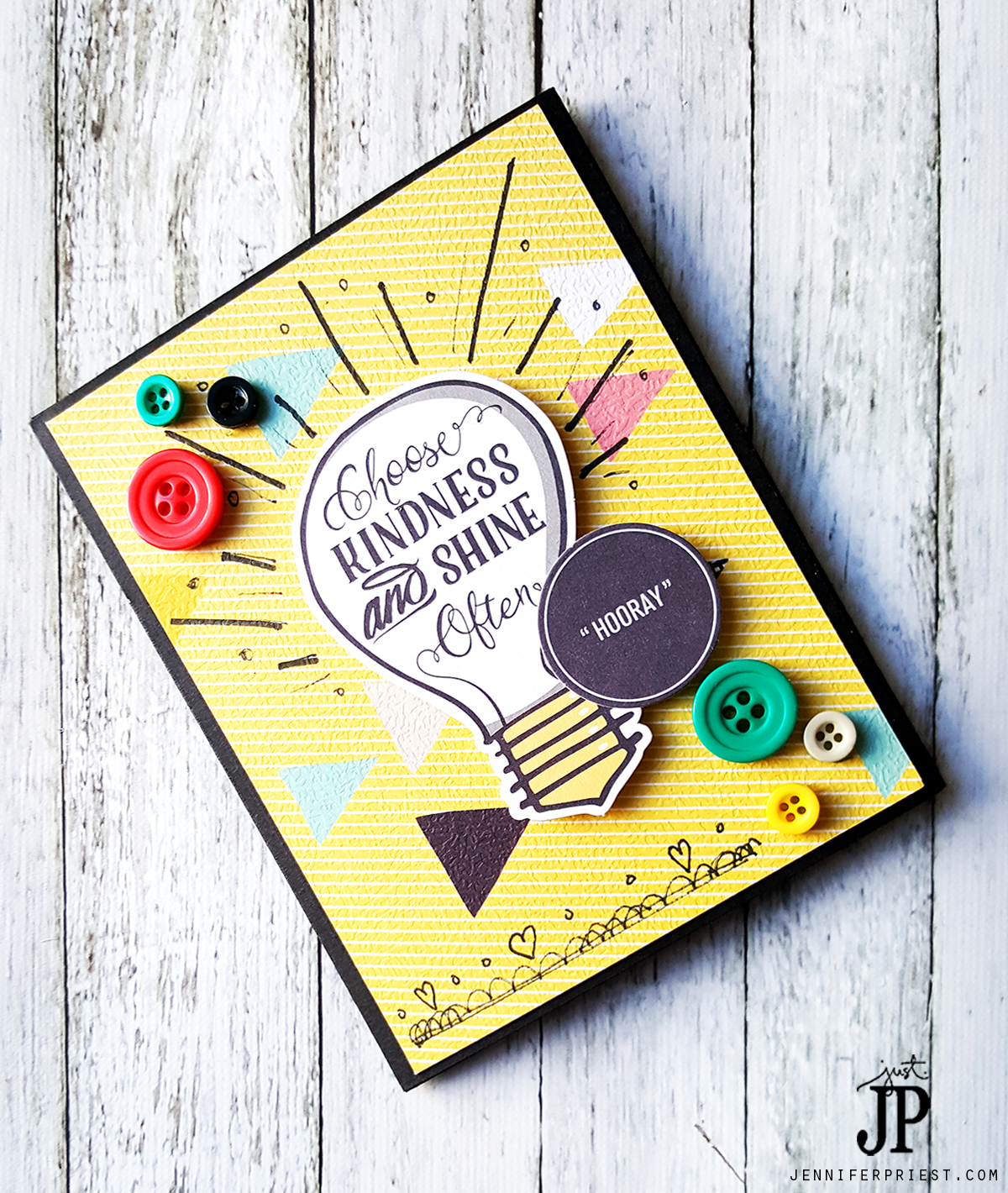 What are you most thankful for? Is it something that someone did for you? Make them a card to let them know!
I hope you enjoyed this slight twist on a thank you card. For more projects like this, visit my blog at Just JP.