Hello! This is Smitha with an easy recycled paper craft today. I have a fun and really simple technique of reusing your printed paper, junk mail envelopes etc to make something useful- a surface to write on. All you really need is glue!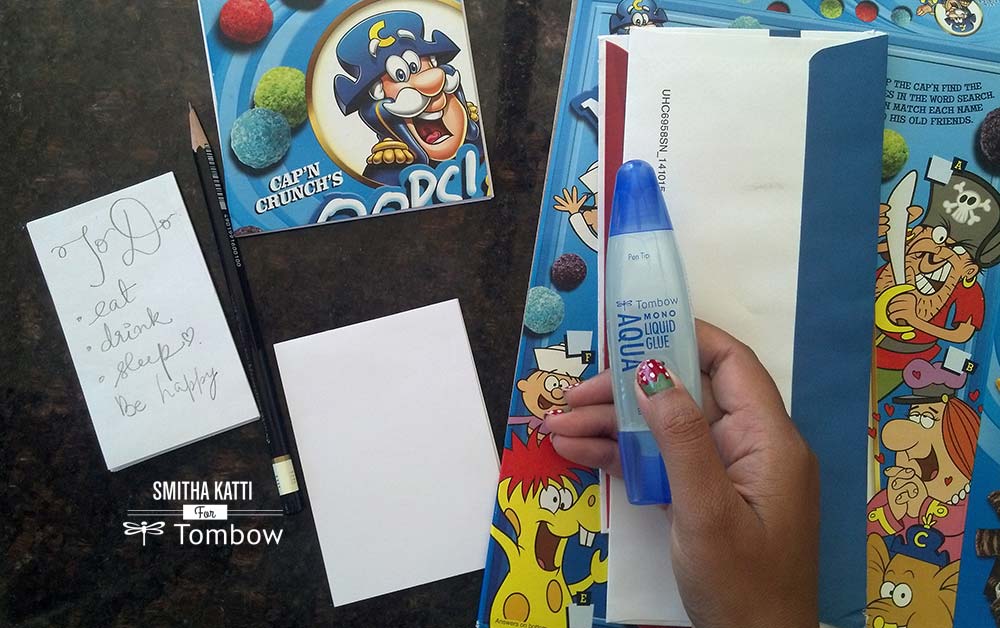 Watch the tutorial video below or on YouTube here
I love reusing something that you would normally throw or recycle and if it gives me the chance to play with scissors and glue all the better! I trim up a bunch of envelopes, paper to make a few notepads to keep handy in the video today. I also cut into an empty cereal box to form the base of the notepad and add more stability to our project.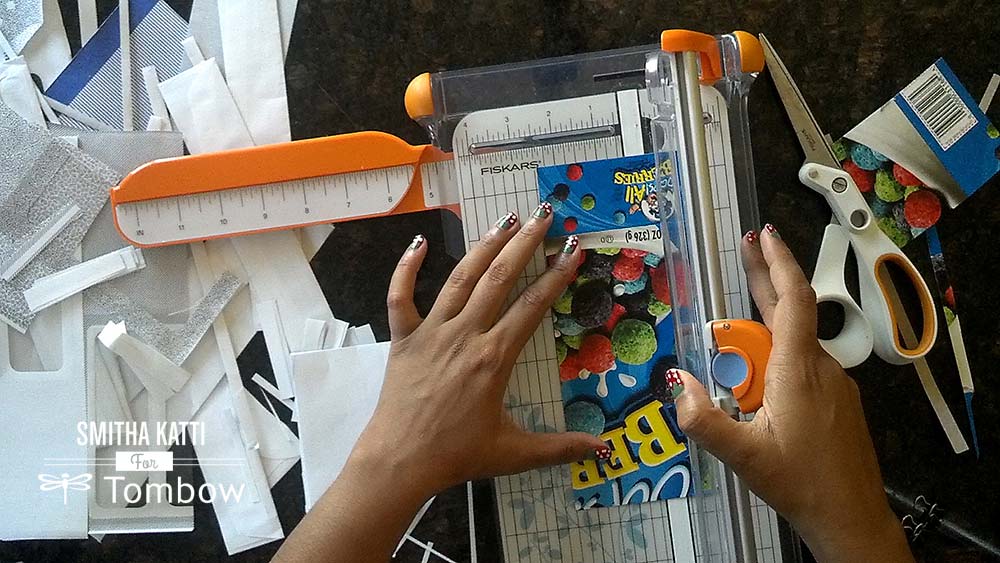 After trimming the papers to size, all you need to do is add glue. I am using the Tombow Mono Aqua liquid glue today because I like how it dries clear. Once dries, the glue forms a strong bond with the papers, so I really applied only one coat of glue along the spine of the notepad and done.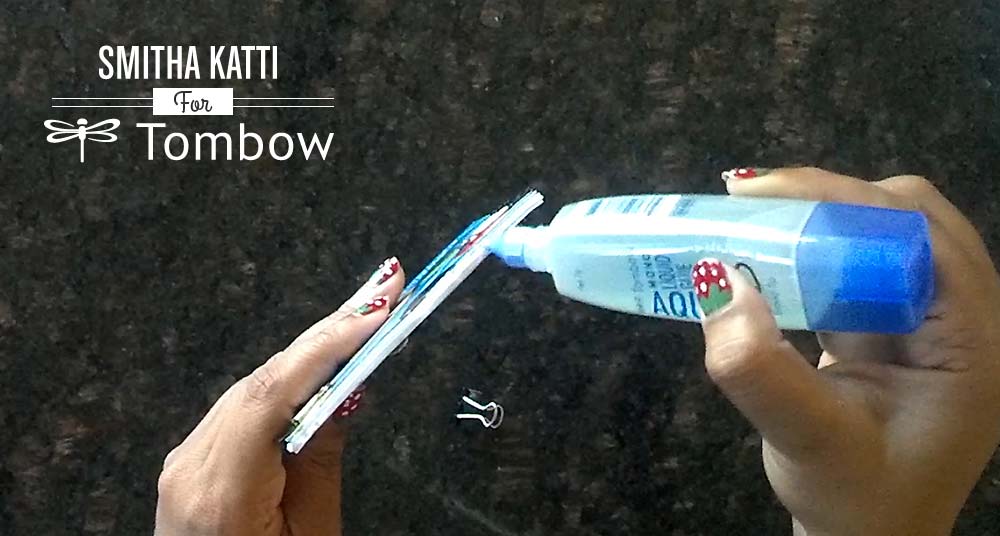 Once the glue dries, all the pages and cardboard stick together to form a neat little notepad ready for your To do list!