Hello Everyone, It's Katie here! Today I am going to be showing y'all how to make 3 different birthday cards that are SO easy you can make one in 5 minutes! You can use any Dual Brush Pens for these, but I'm using the Bright 10-pack because I think the vibrant colors just scream "happy birthday!" and I love them!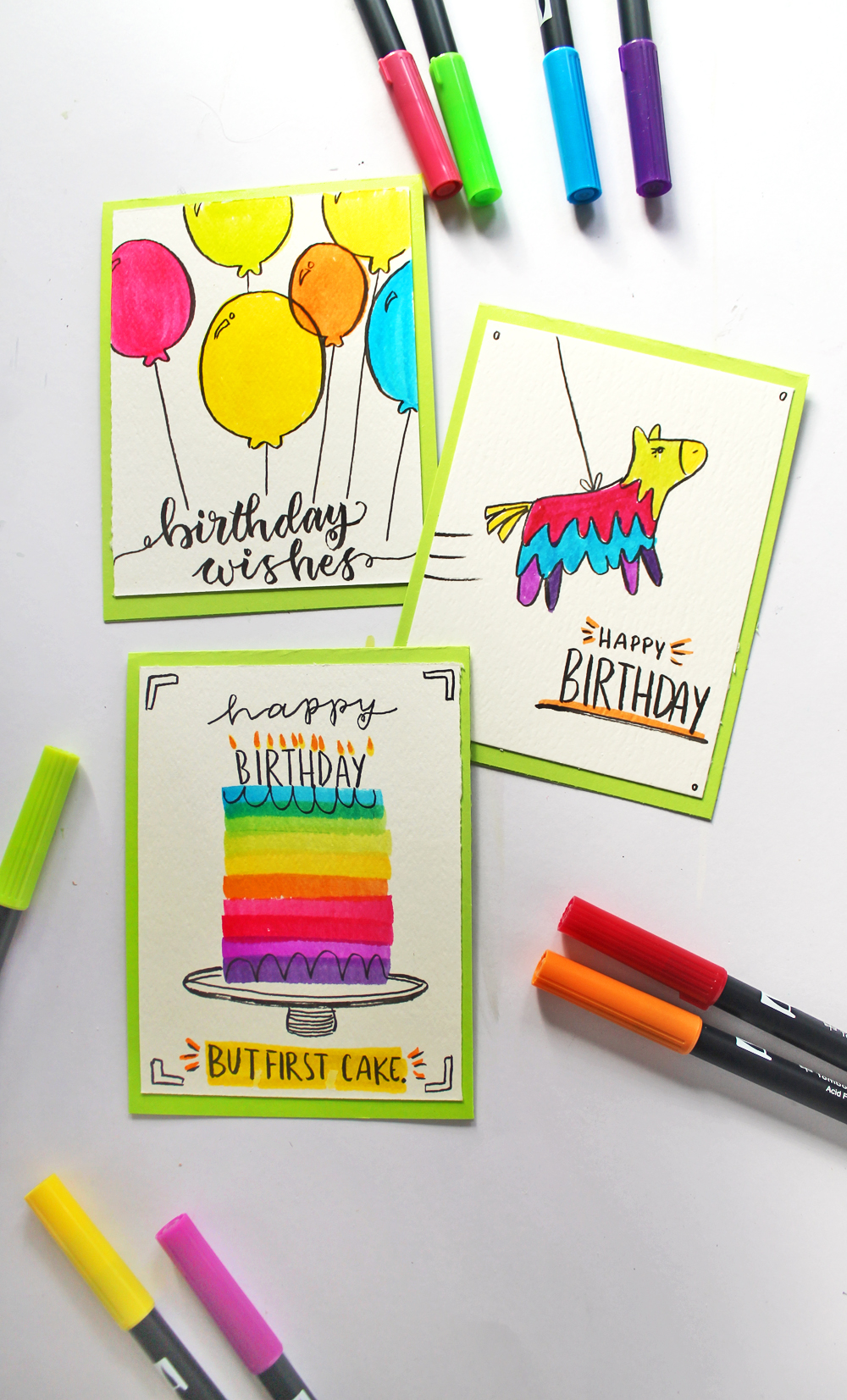 Supplies you'll need:
Mixed Media Paper
Colored Cardstock
But First Cake Birthday Card:
Step one:
On a piece of mixed media paper, use the Dual Brush Pens to create stripes of color, stacking them to make a rainbow cake.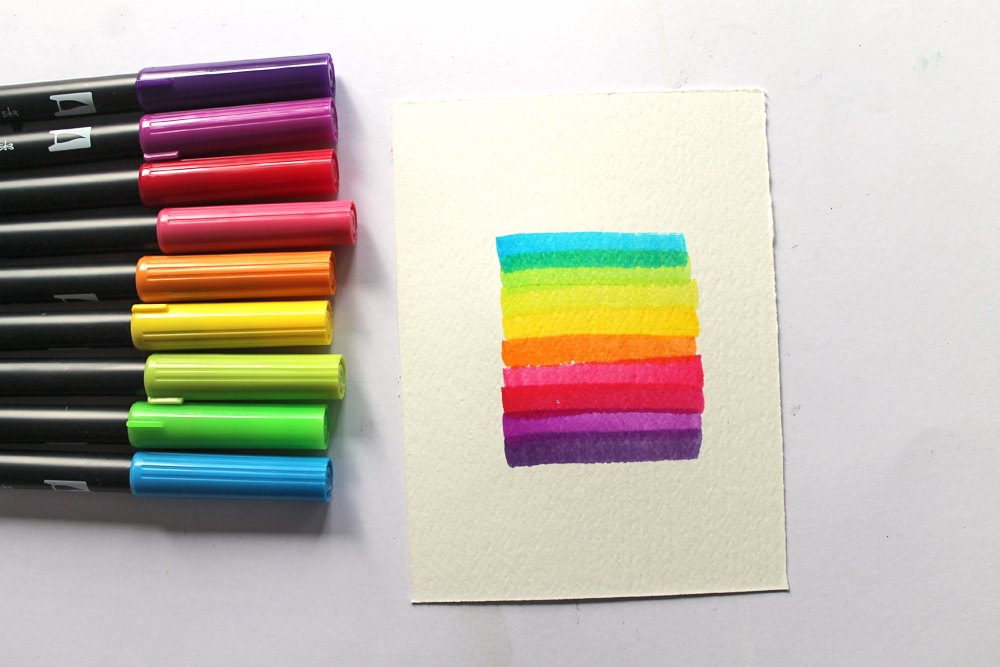 Step two:
Use the Fudenosuke Brush Pen to write on your sentiment and add doodled embellishments, such as doodling on a cake plate.
To turn the word "birthday" into candles, just write it on to the top of your cake and use the tips of 055-Process Yellow and 933-Orange to dab color as flames!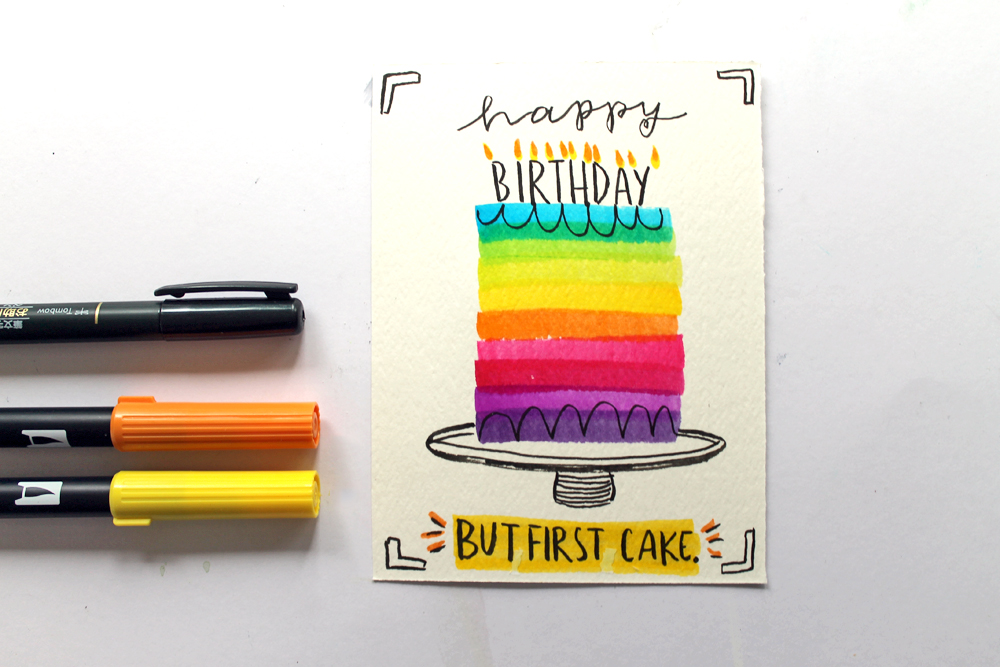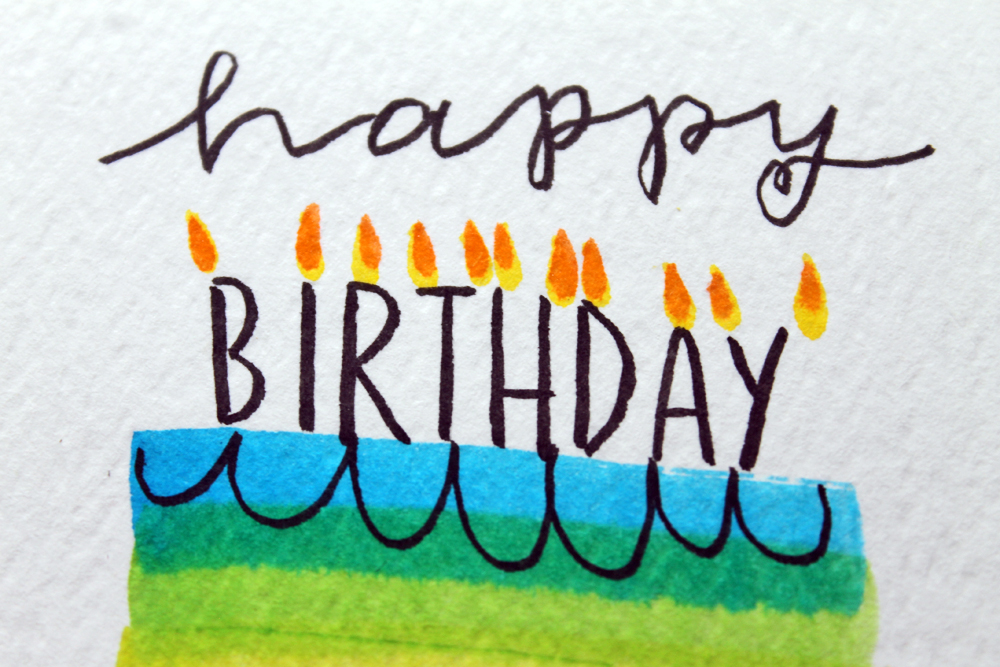 Balloon Birthday Wishes Card:
Step one:
Doodle colorful oval shaped balloons onto the top half of your mixed media paper using the Dual Brush Pens.
Step two:
Letter on the sentiment "Birthday Wishes" on the bottom using the Fudenosuke Brush Pen and add the string of the balloons! So easy!!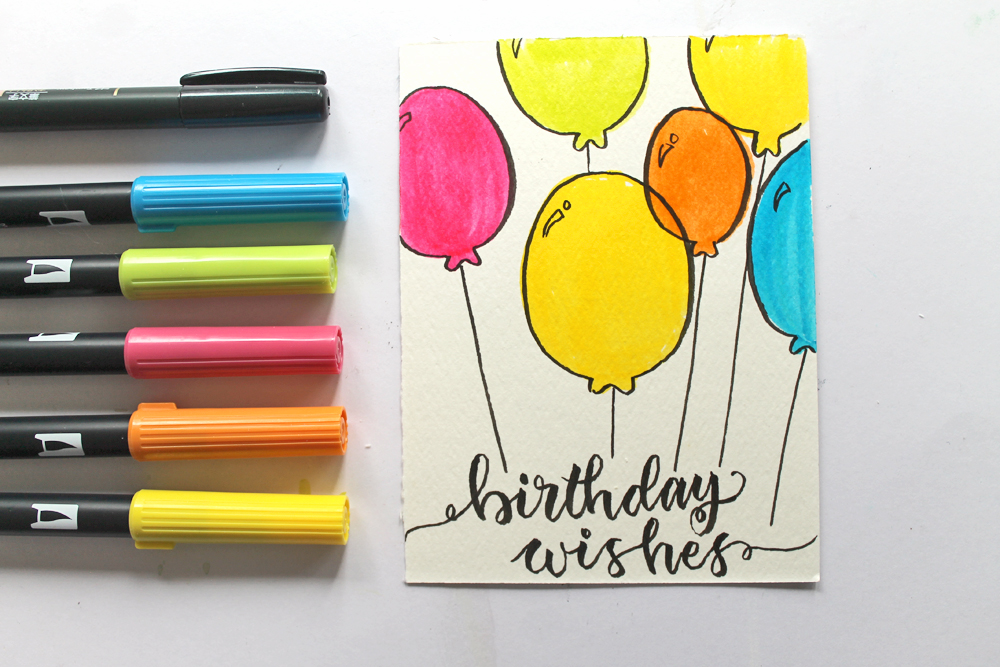 Piñata Birthday Card:
Step one:
Start by doodling a piñata onto your card! The fun thing about a piñata is that it can be super whimsical! Just sketch on a horse shape and give him fringe!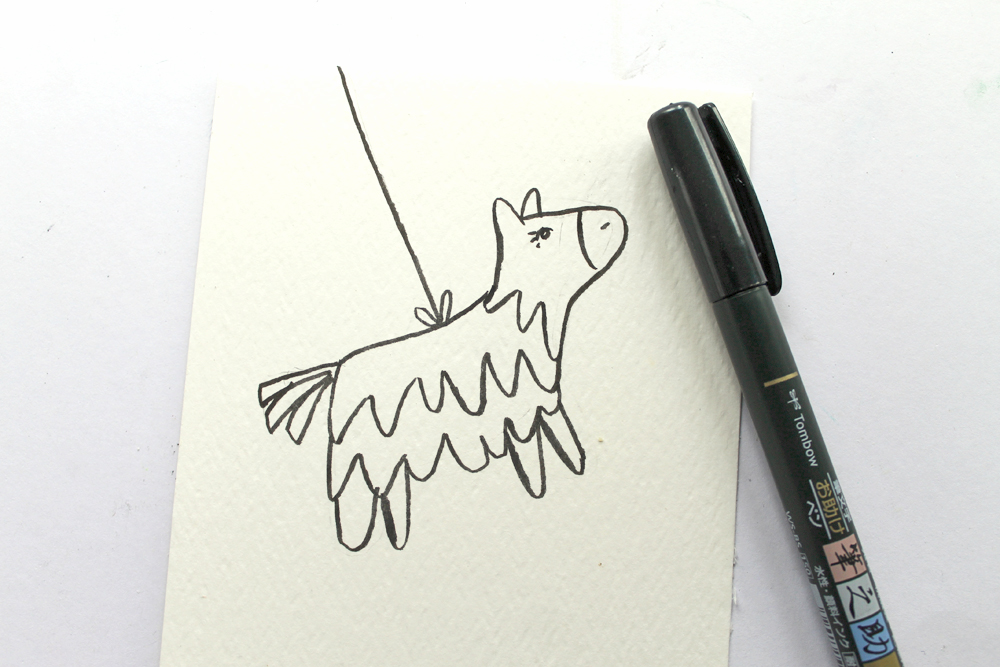 Step two:
Use the Dual Brush Pens to color in your piñata design! Piñatas are always really colorful, so I used all of the colors from the Bright set on this card!
Write on your sentiment below the piñata using the Fudenosuke Brush Pen. Try adding some embellishment to your sentiment by adding lines, like I did with happy!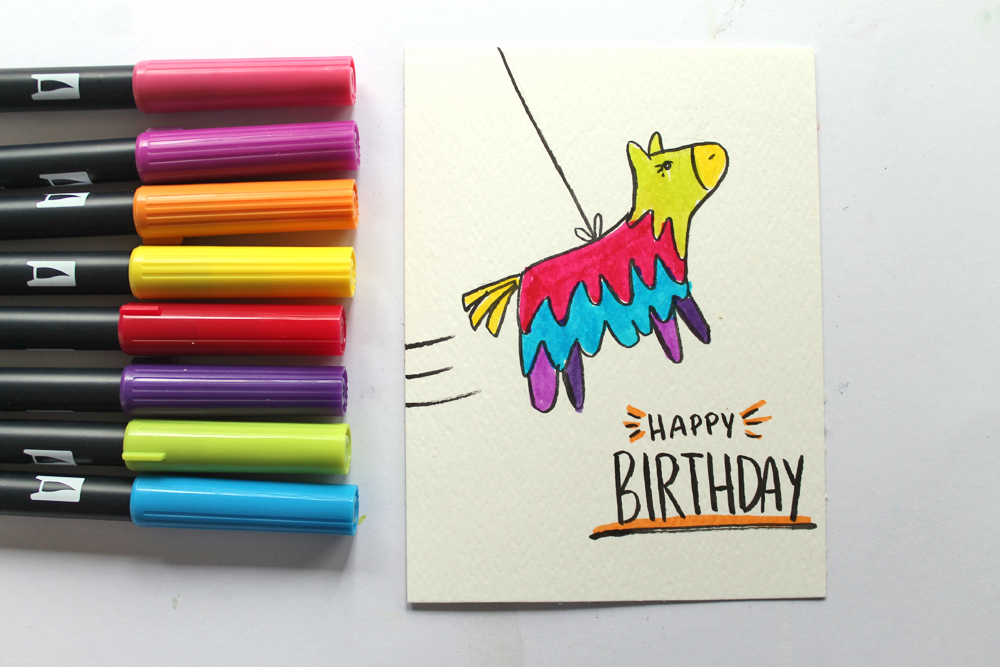 How to finish your cards:
Fold a piece of colorful cardstock in half and trim it to your desired card size. Use Tombow Xtreme Adhesive to apply adhesive to the back of your mixed media paper designs and stick them to the fronts of the cards.
I like to use Tombow Xtreme Adhesive whenever I'm working with any paper that is mixed media paper weight or heavier, such as watercolor paper. It's perfect for this!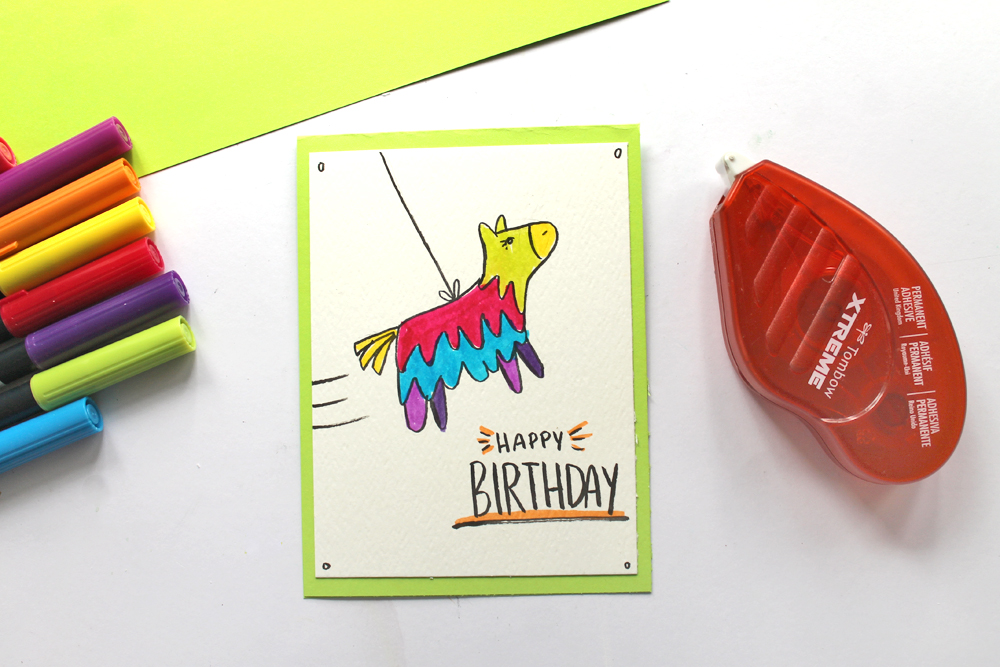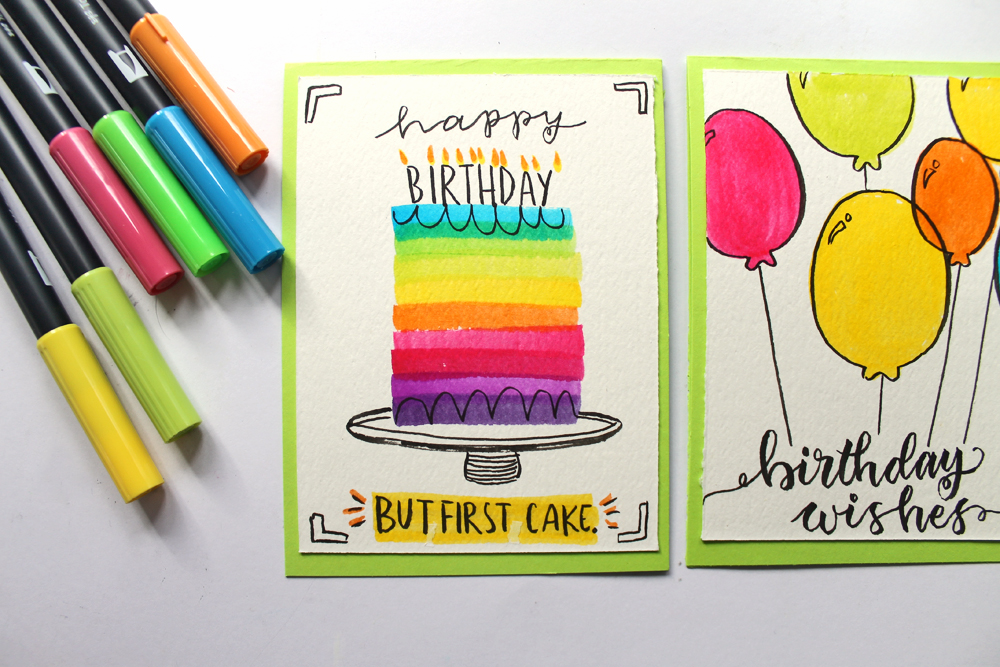 Want even more birthday card ideas? Right here.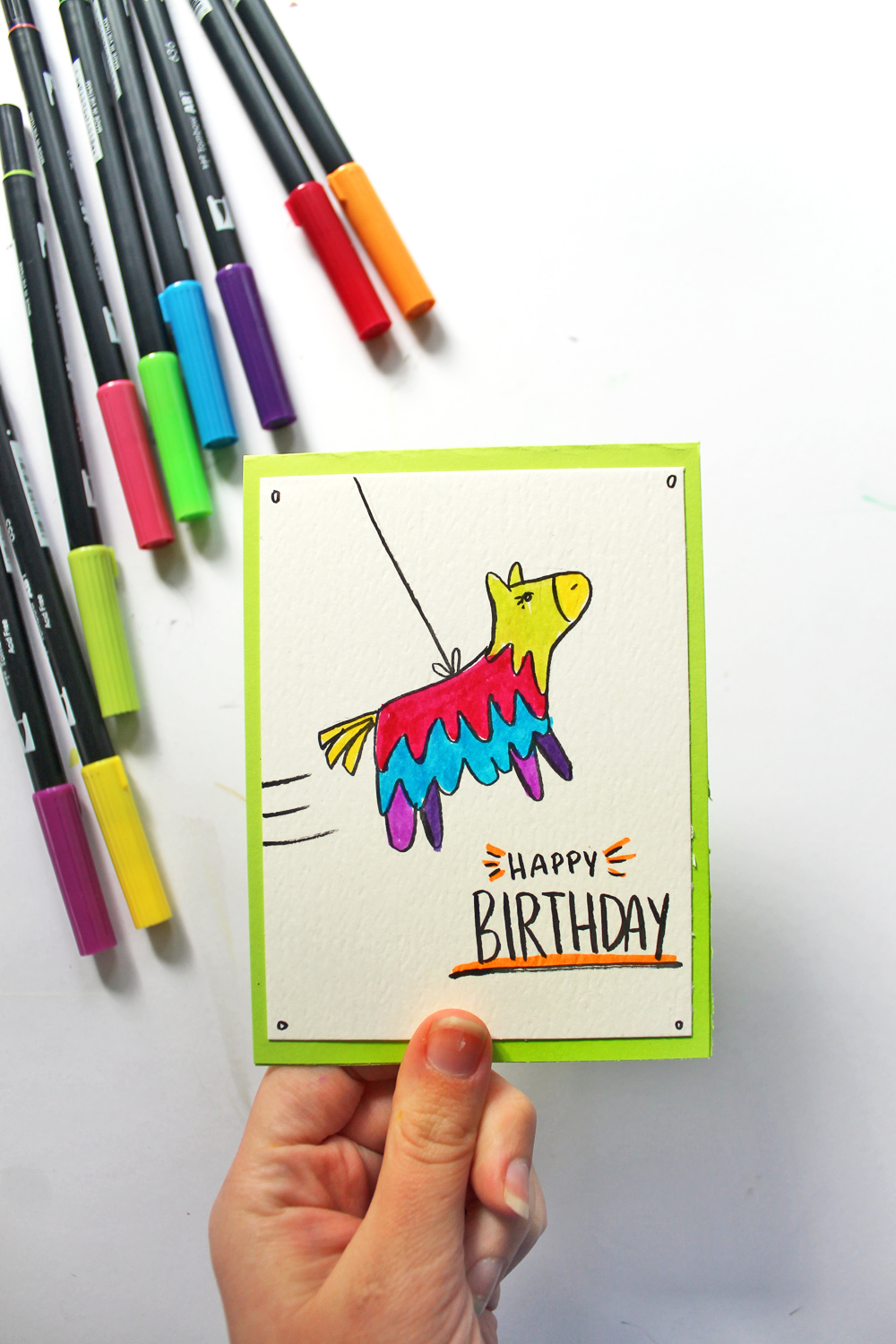 Fun fact: Tombow was founded on February 11th, 1913 in Tokyo, Japan. Happy Birthday Tombow!!
I am in love with how happy these cards turned out. If you make any following this tutorial, please be sure to share them and tag @Tombowusa and myself @studio.katie