Happy (almost) New Year! Welcome in 2018 with a sign to greet family and friends. It's Marie Browning here today to show how to create a bright and shiny New Year's Party Sign to help put everyone in a party mood!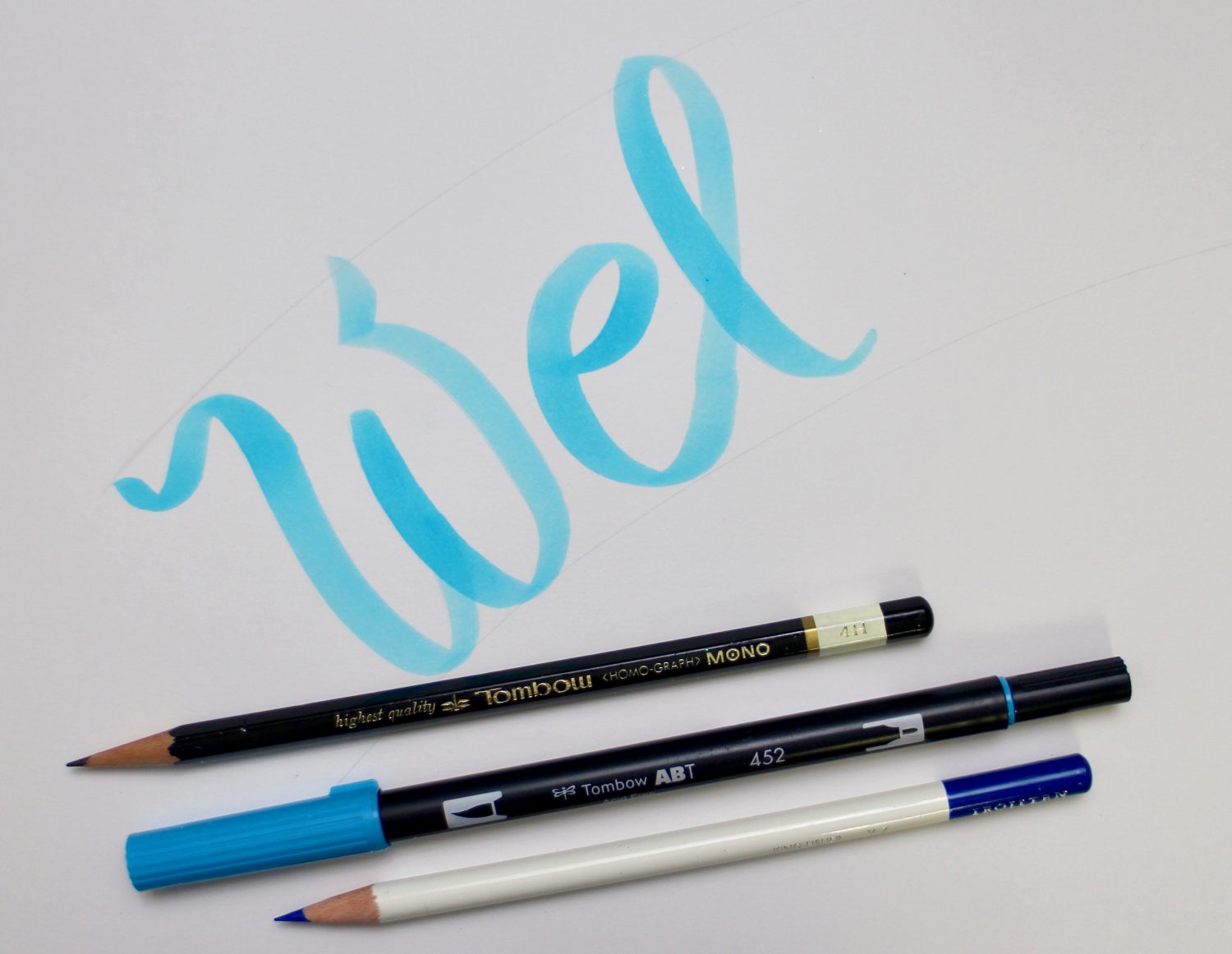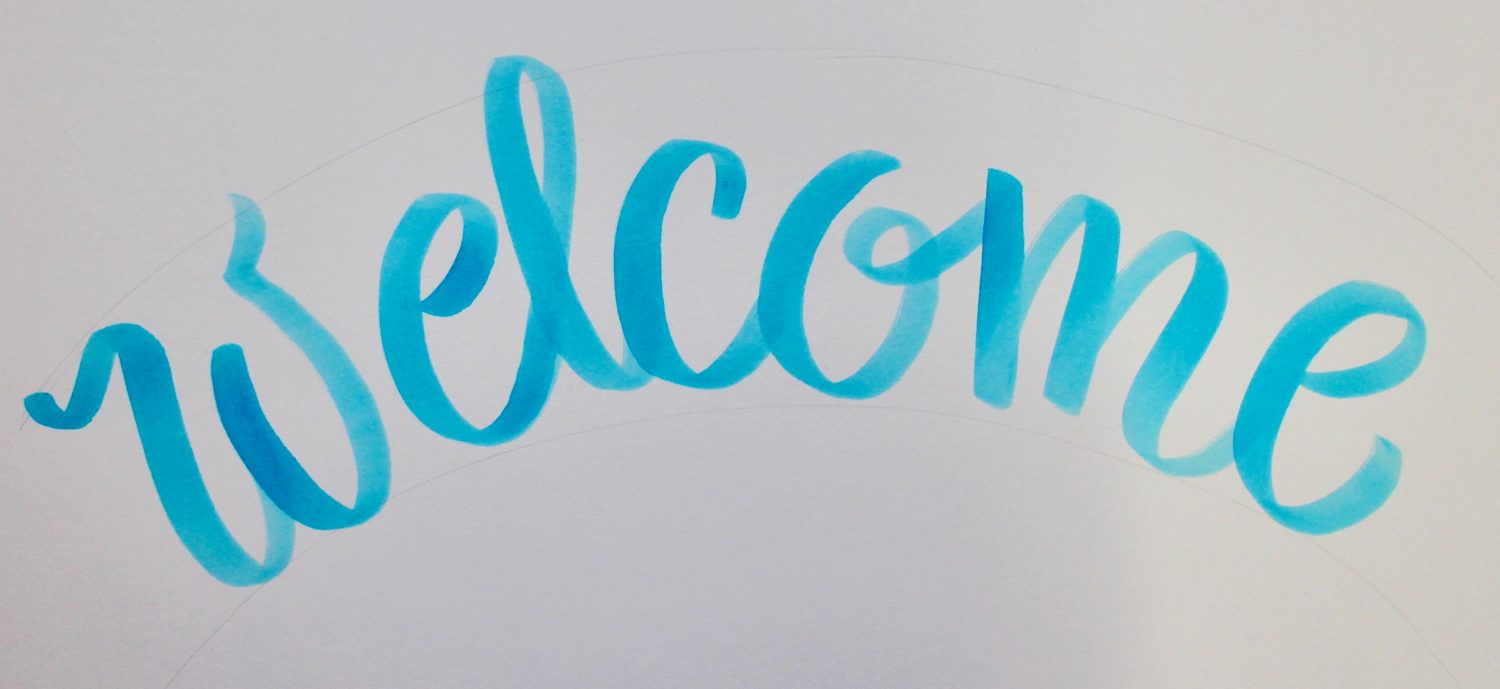 Ribbon Lettering
Start with a 4H MONO Drawing Pencil to mark your guidelines on a large sheet of mix media or Bristol paper. The letters should be about 3″ high. Use the 452 Process Blue Dual Brush Pen and with the brush tip, write WELCOME. For the ribbon lettering, you do not need to worry about making thin lines, keep the pressure hard for the entire word to create thick, large letters.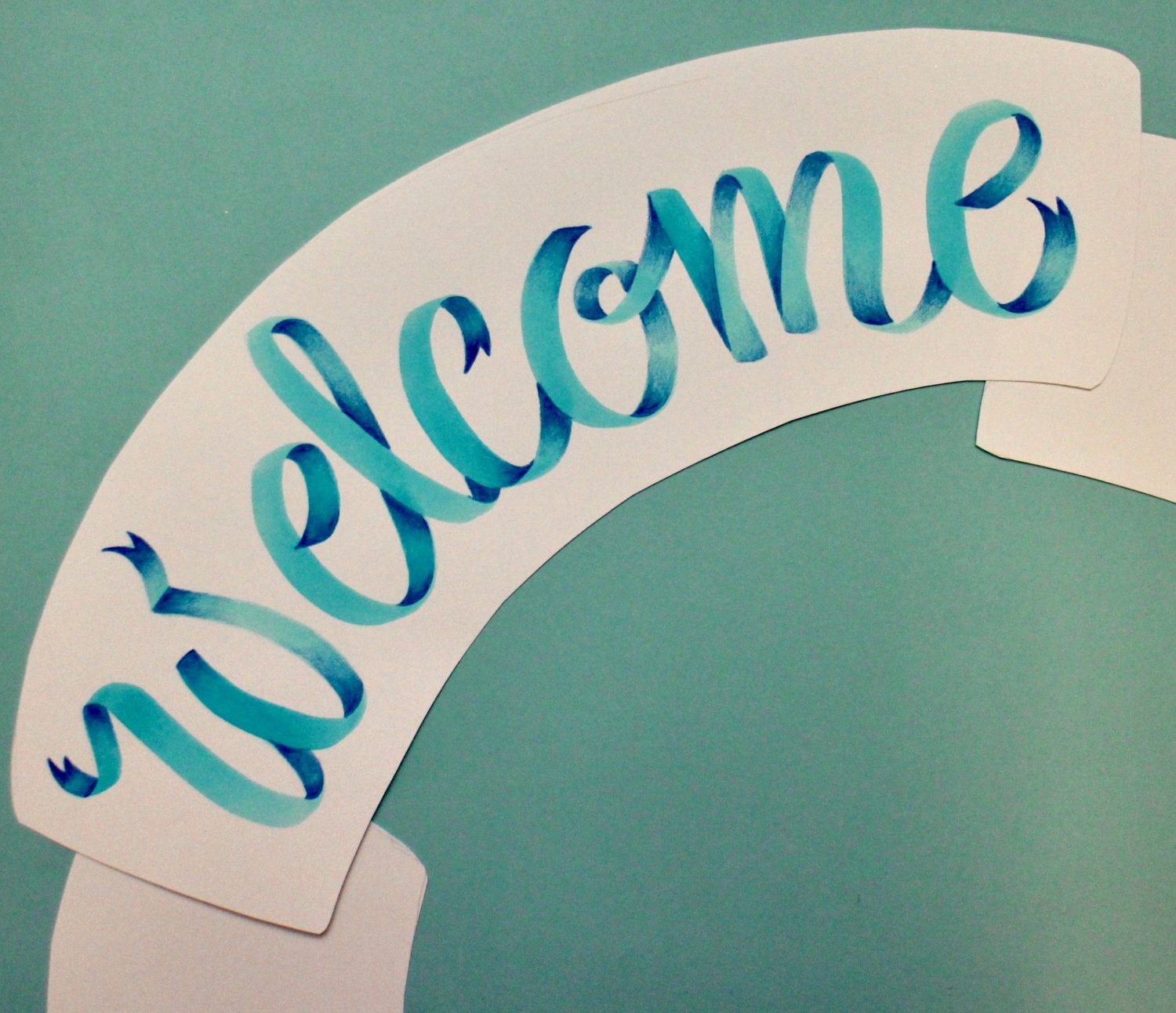 Shade the Lettering
With the V-7 King Fisher Blue Irojiten Colored Pencil, shade in the letters to form the ribbon lettering. To see the step-by-steps and learn more about ribbon lettering, go to this blog post. When you have finished the lettering, cut out lettering in the form of a banner. The banner 'tails' are cut separately.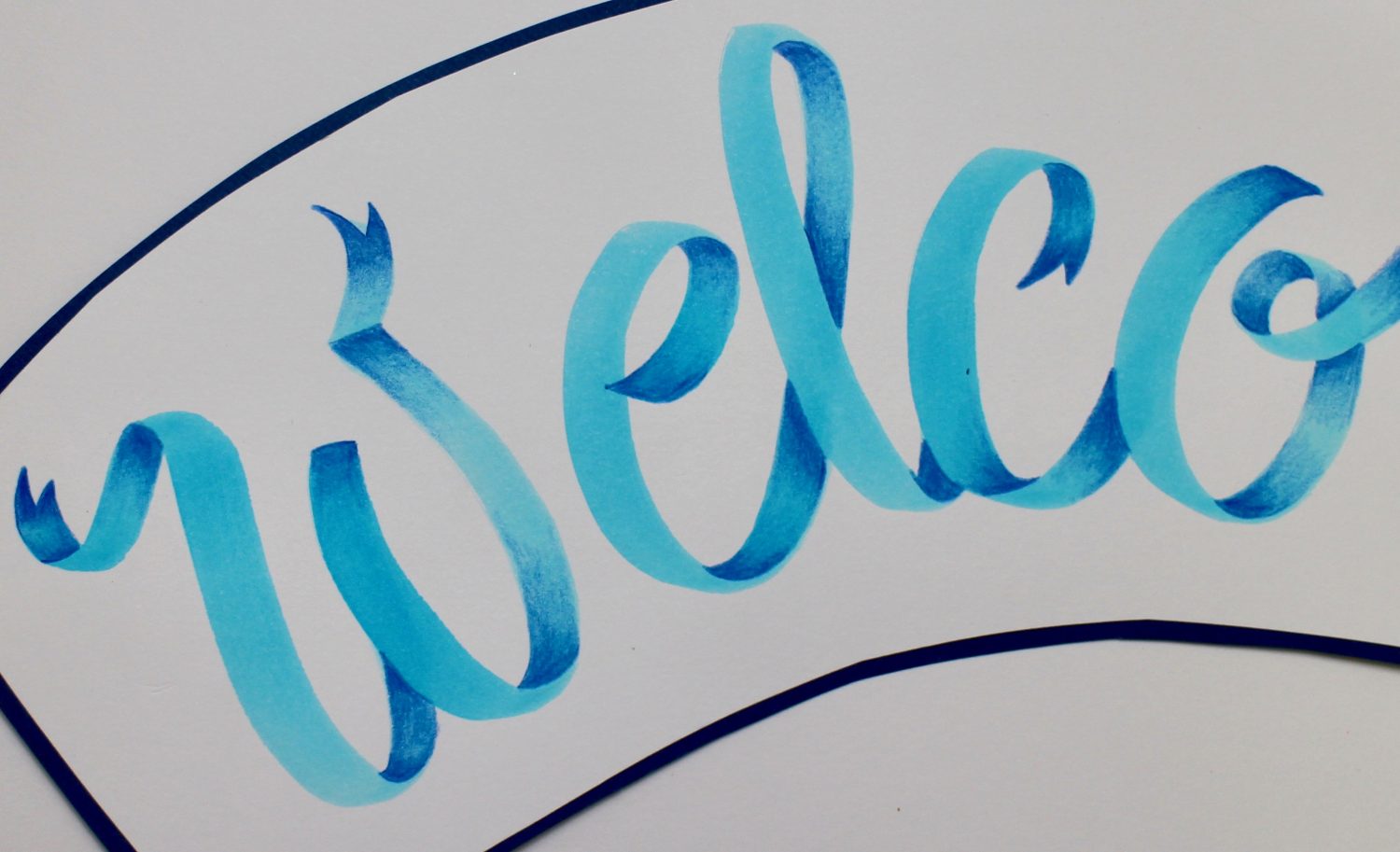 Cut Out the Welcome Banner
Adhere the banner pieces to a dark colored cardstock with MONO Multi Liquid Glue and trim leaving a 1/8″ border.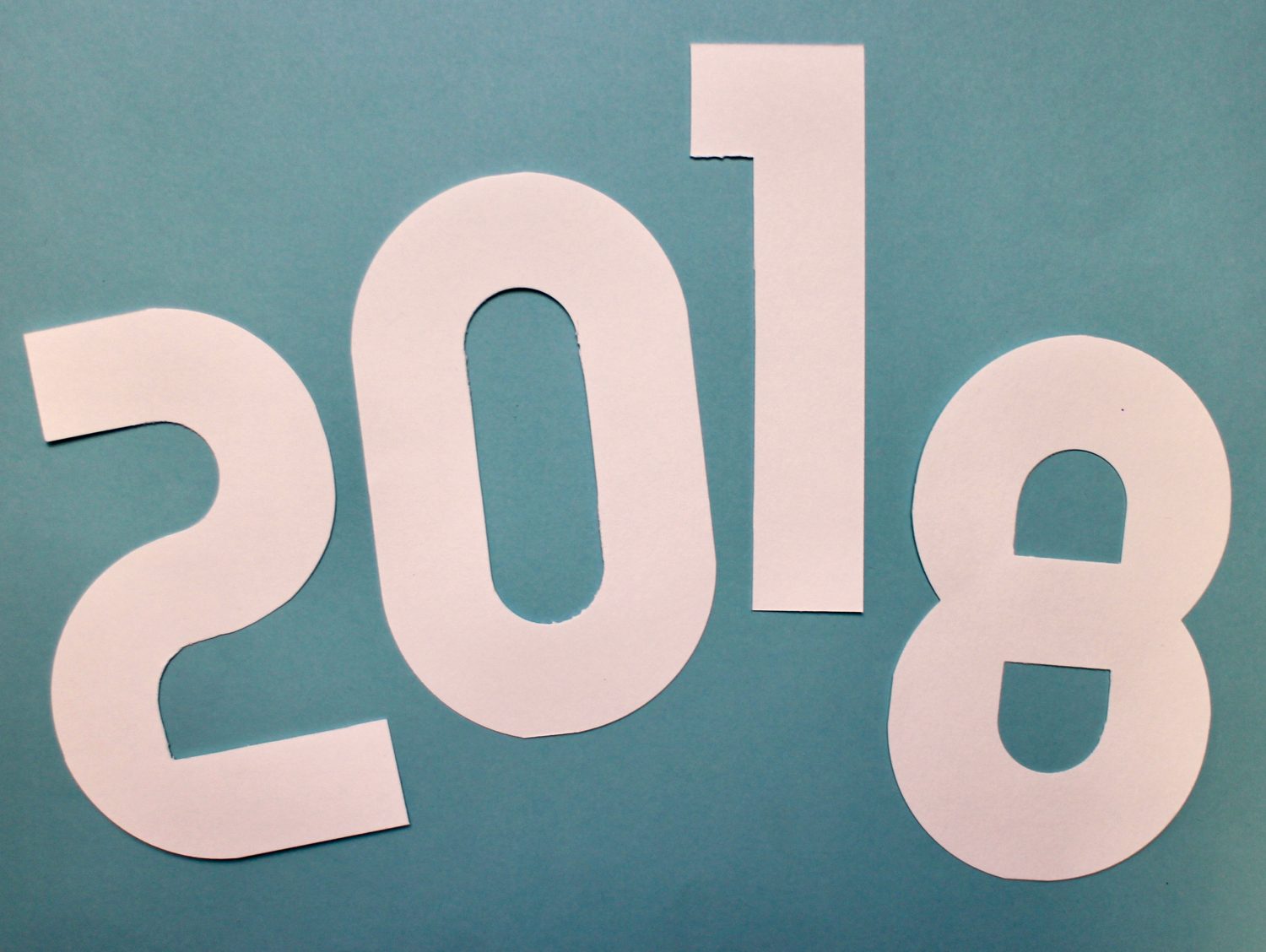 Cut out Numbers
Cut out the year numbers. I used my handy Alphabet Punch Board to create 5″ tall numbers. You can also sketch then cut out your numbers.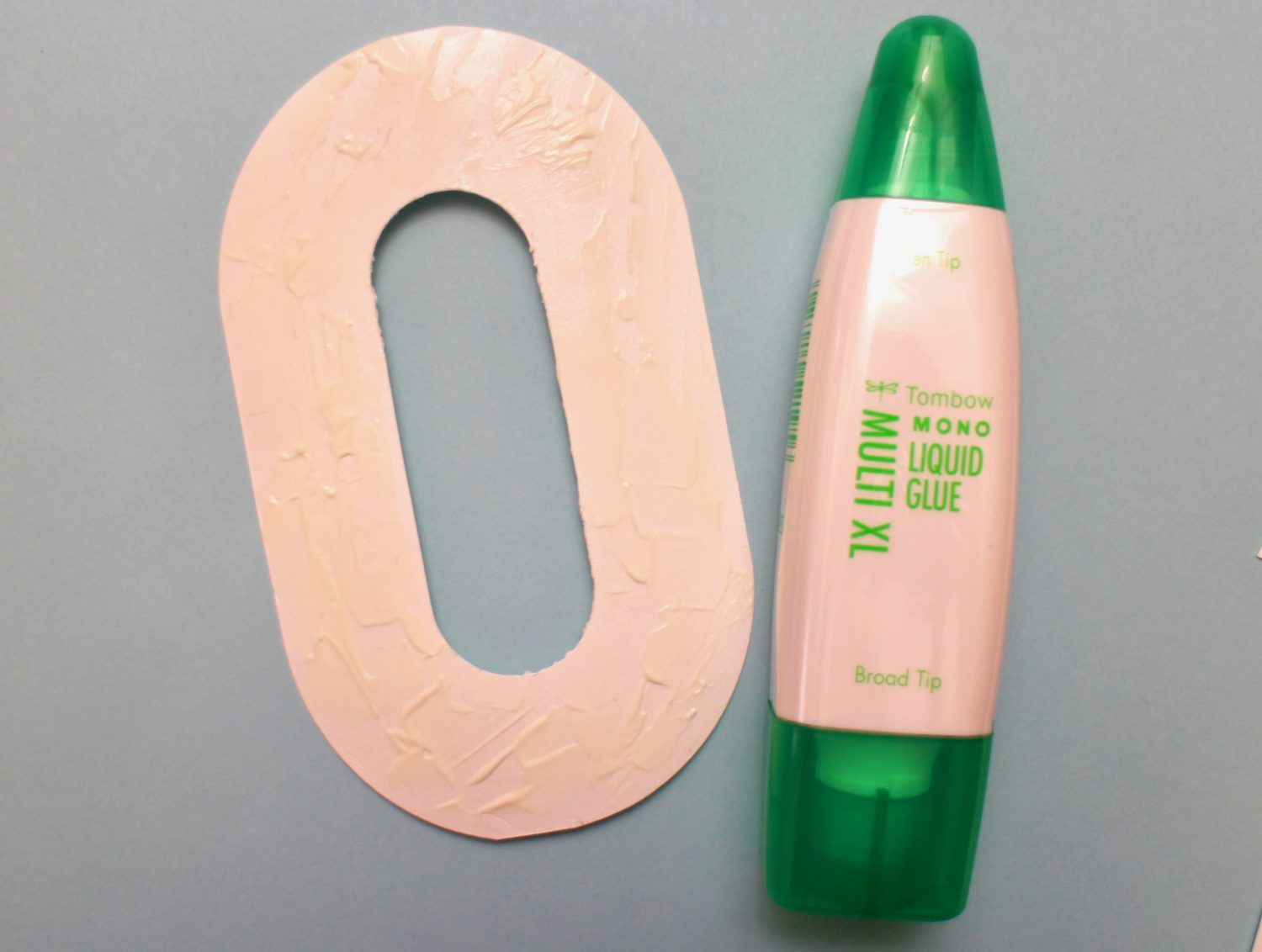 Apply Glue
Using the broad applicator of the MONO Multi Liquid Glue, generously coat each number.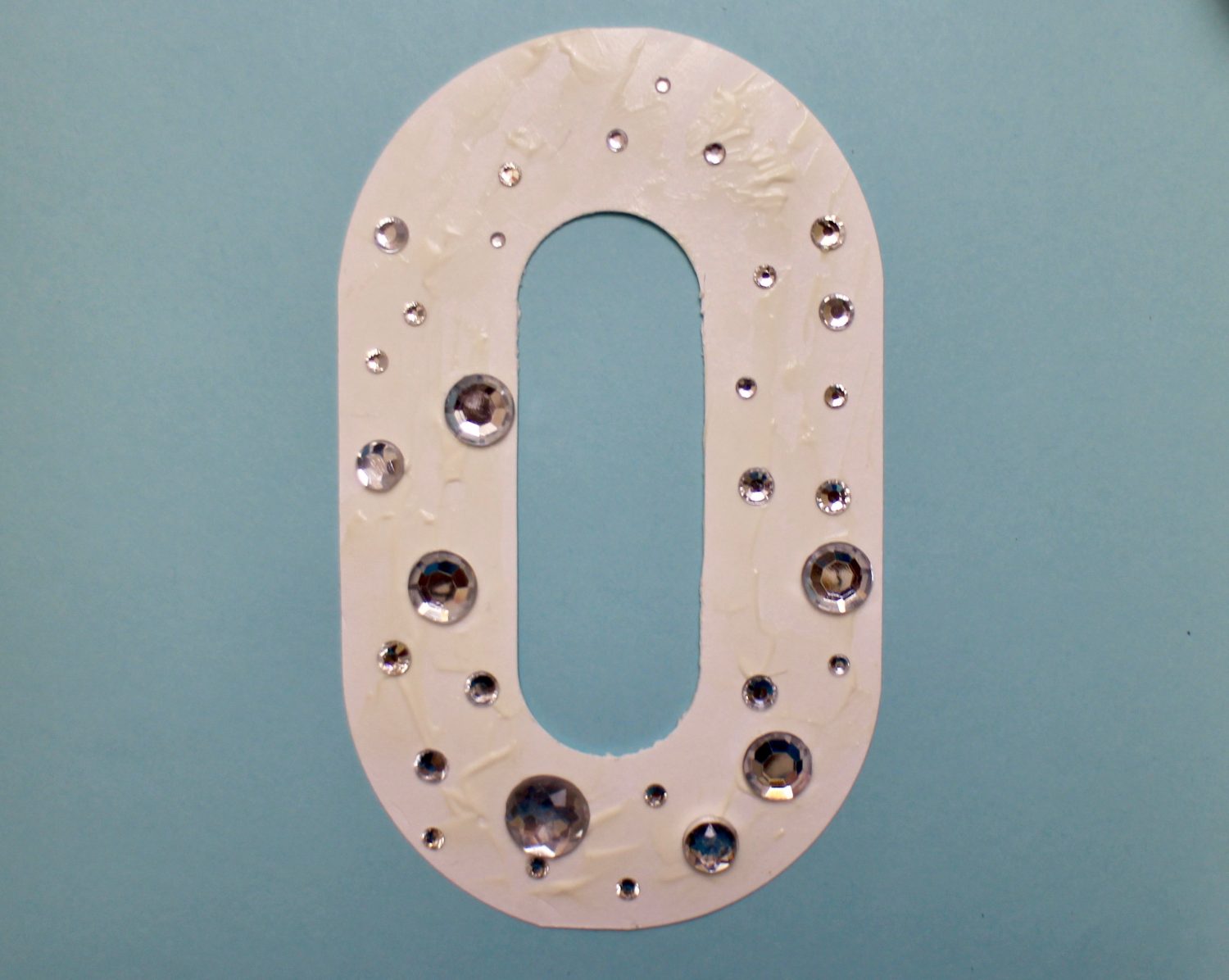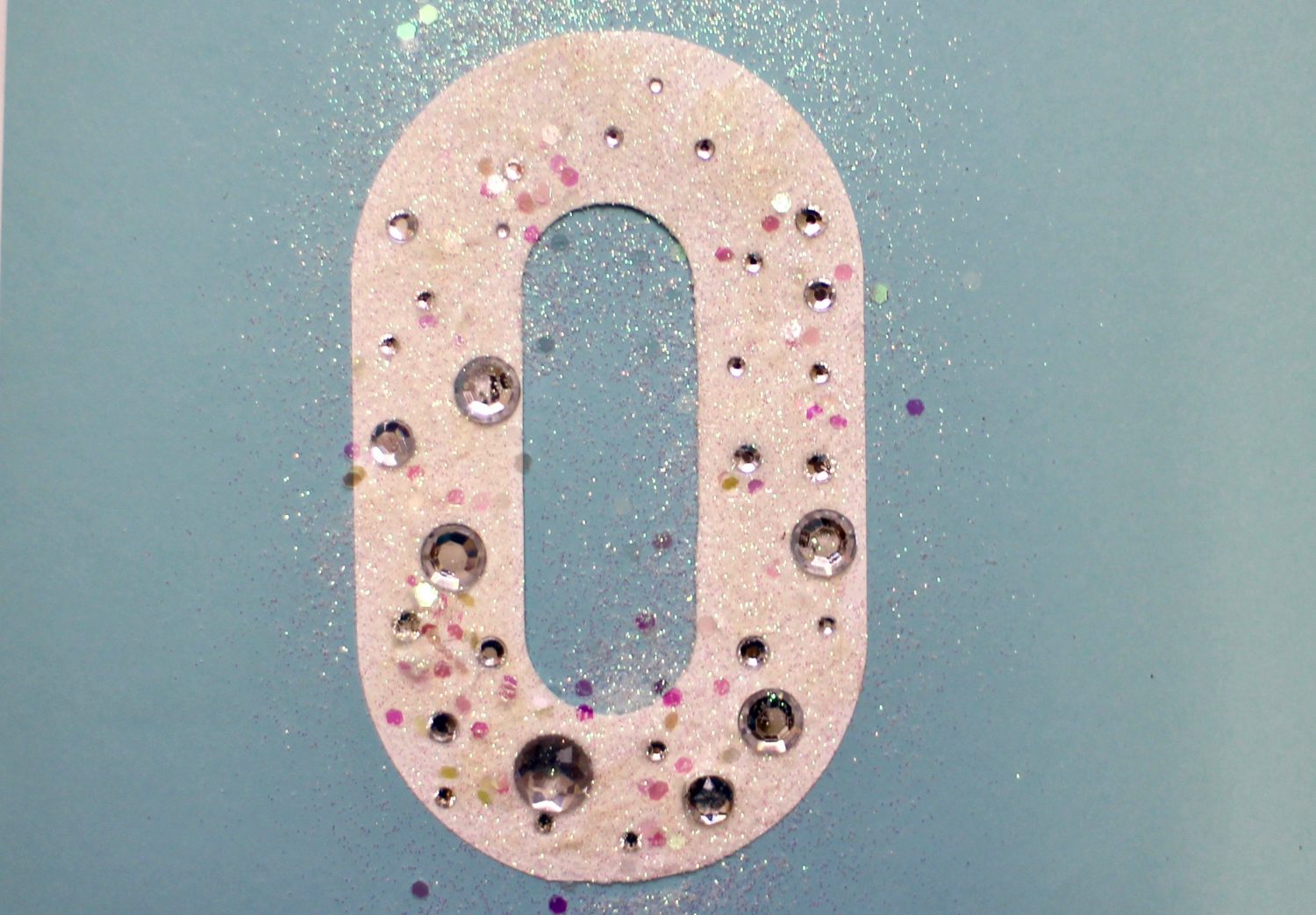 Add the Bling
Place rhinestones into the glue. Sprinkle on glitter. You don't have to hurry these steps, the glue dries sticky so the rhinestones and glitter will adhere even when dry!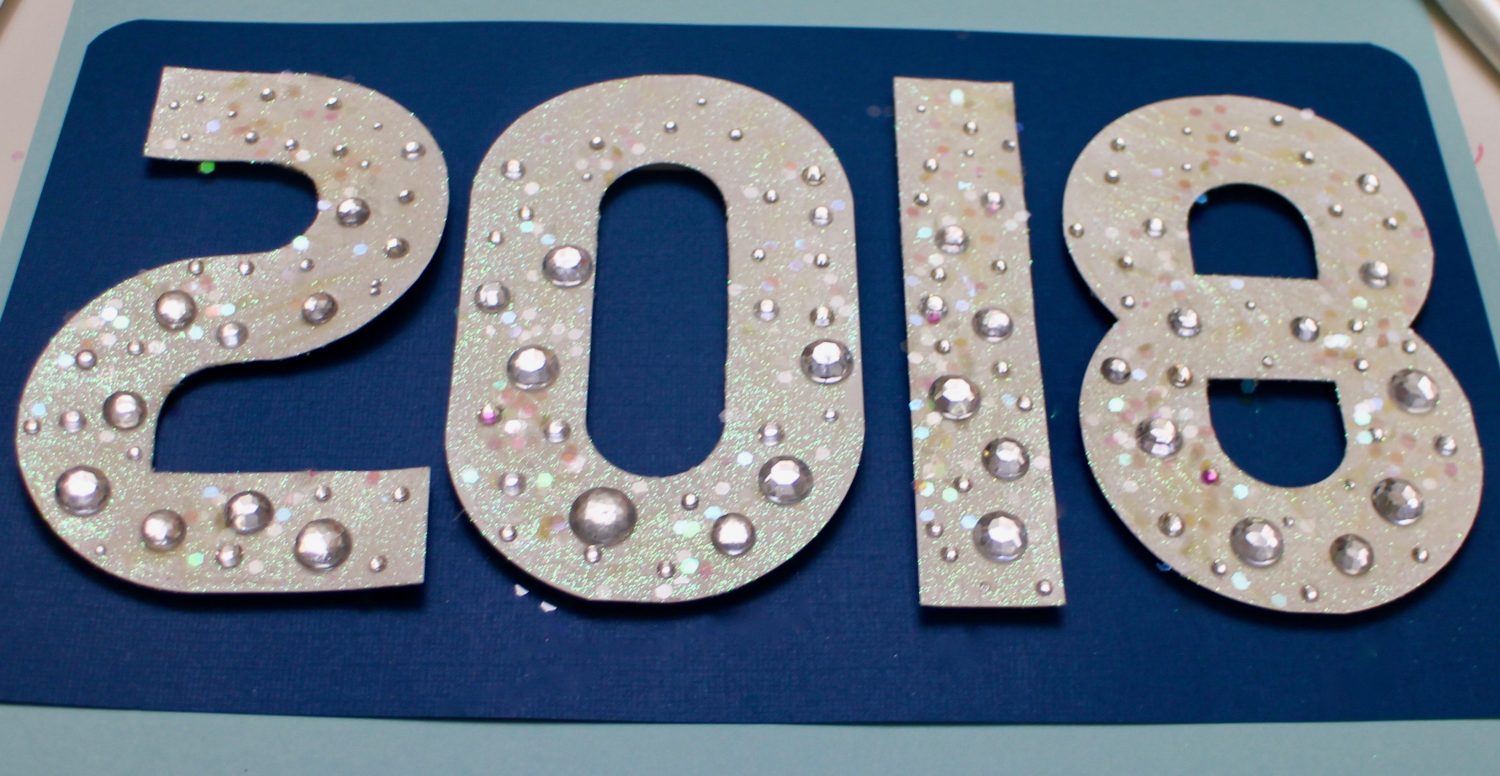 Finish the Sign
Using Foam Tape, adhere the numbers onto dark colored cardstock. This gives the numbers a nice dimension on the sign.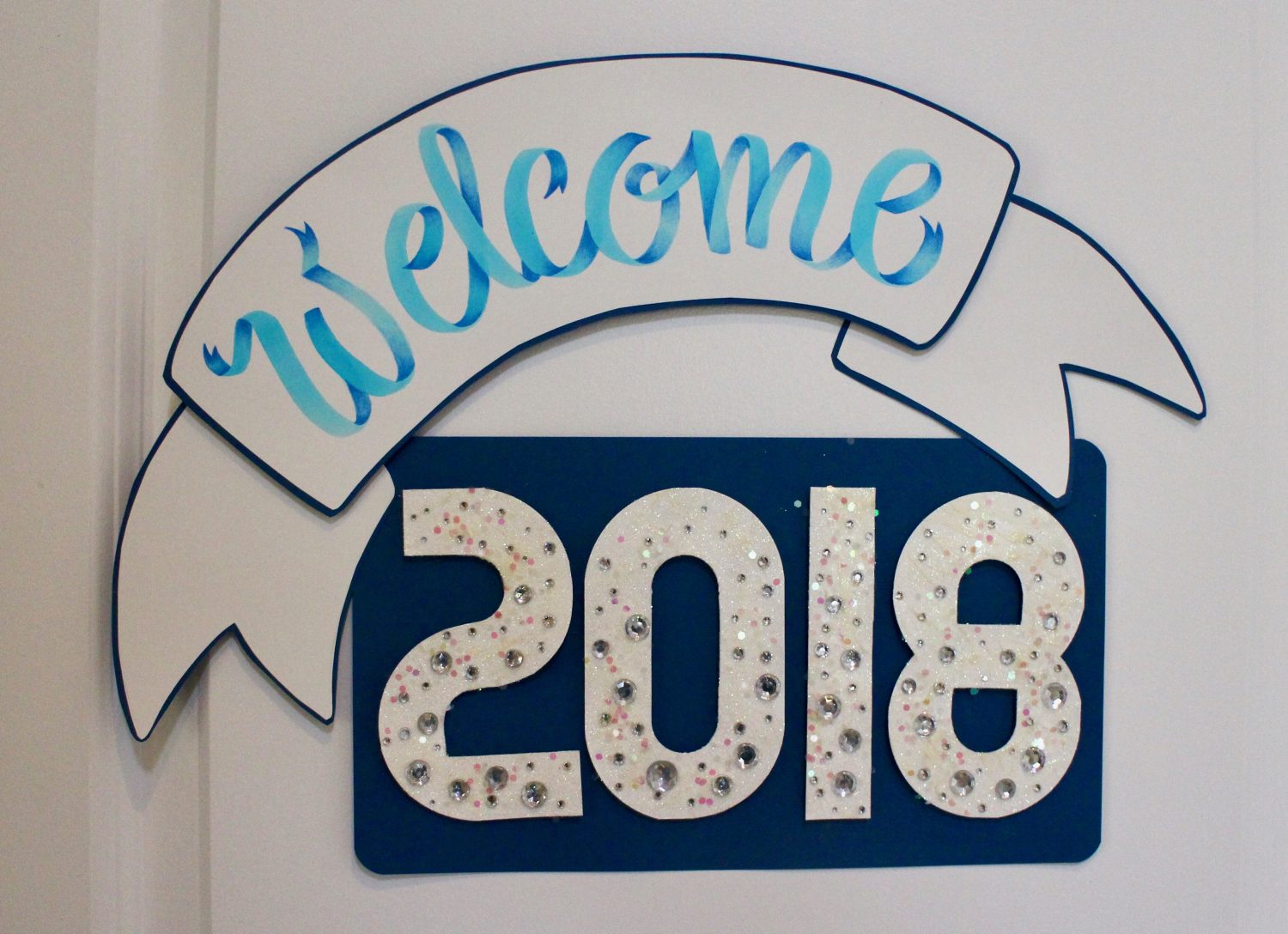 You are ready to display your sign! Use the Tombow Xtreme Mounting Putty for a secure, and damage free display.
A Happy New Year to everyone, and may it bring happiness doing what you love most.