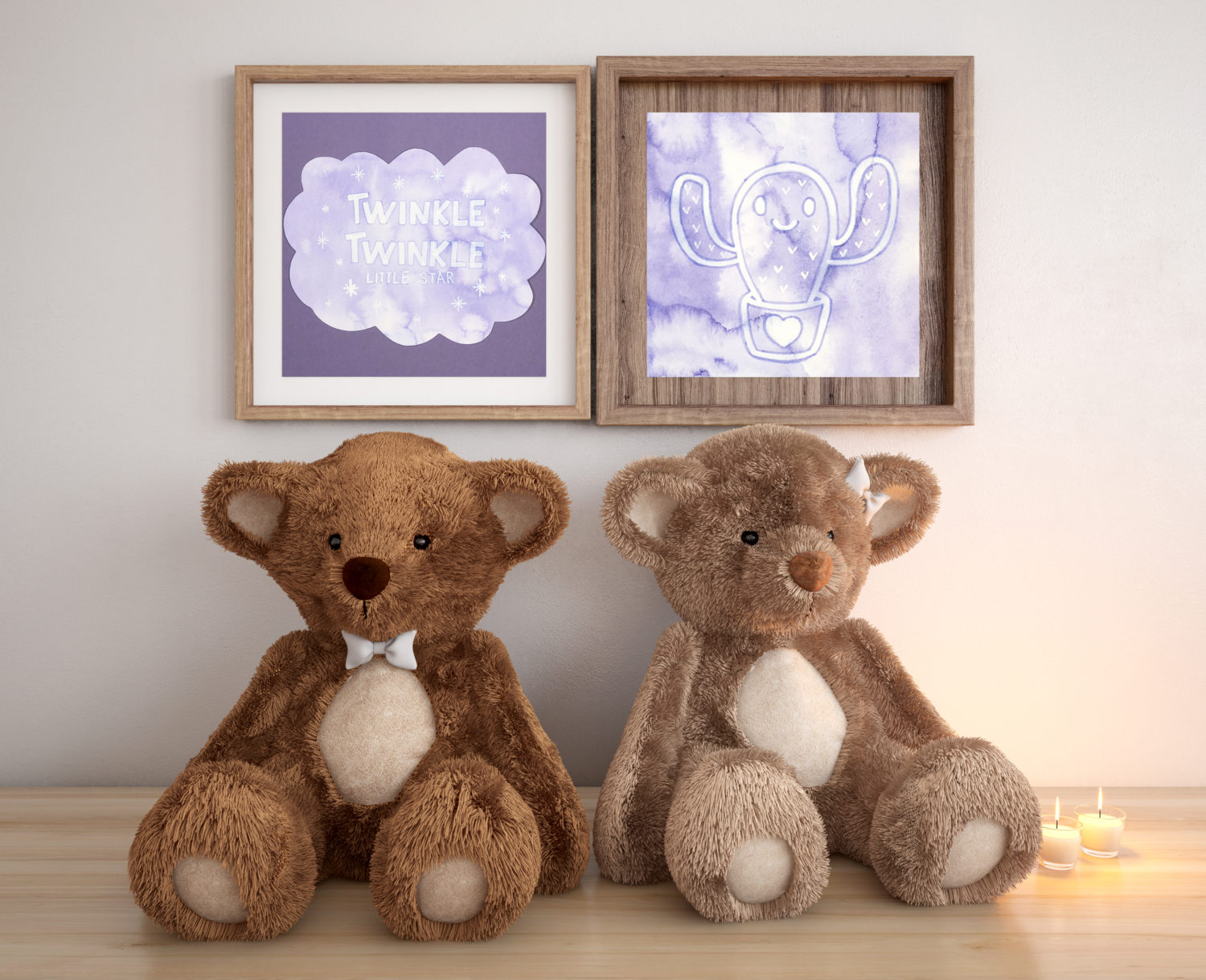 Jessica from BrownPaperBunny here to show you how to easily incorporate the 2018 Pantone Color of the Year, Ultra Violet, into your nursery or children's room. These easy-to-make nursery art pieces look great framed, and will only take you a few minutes to put together.
Here are the supplies you'll need to get started.
Supplies:
Now let's get started!
Step 1:
I used the MONO Glue Pen to draw some stars and other little details onto my watercolor paper. Once the glue dries it acts like a resist and will keep that area of the paper free from color.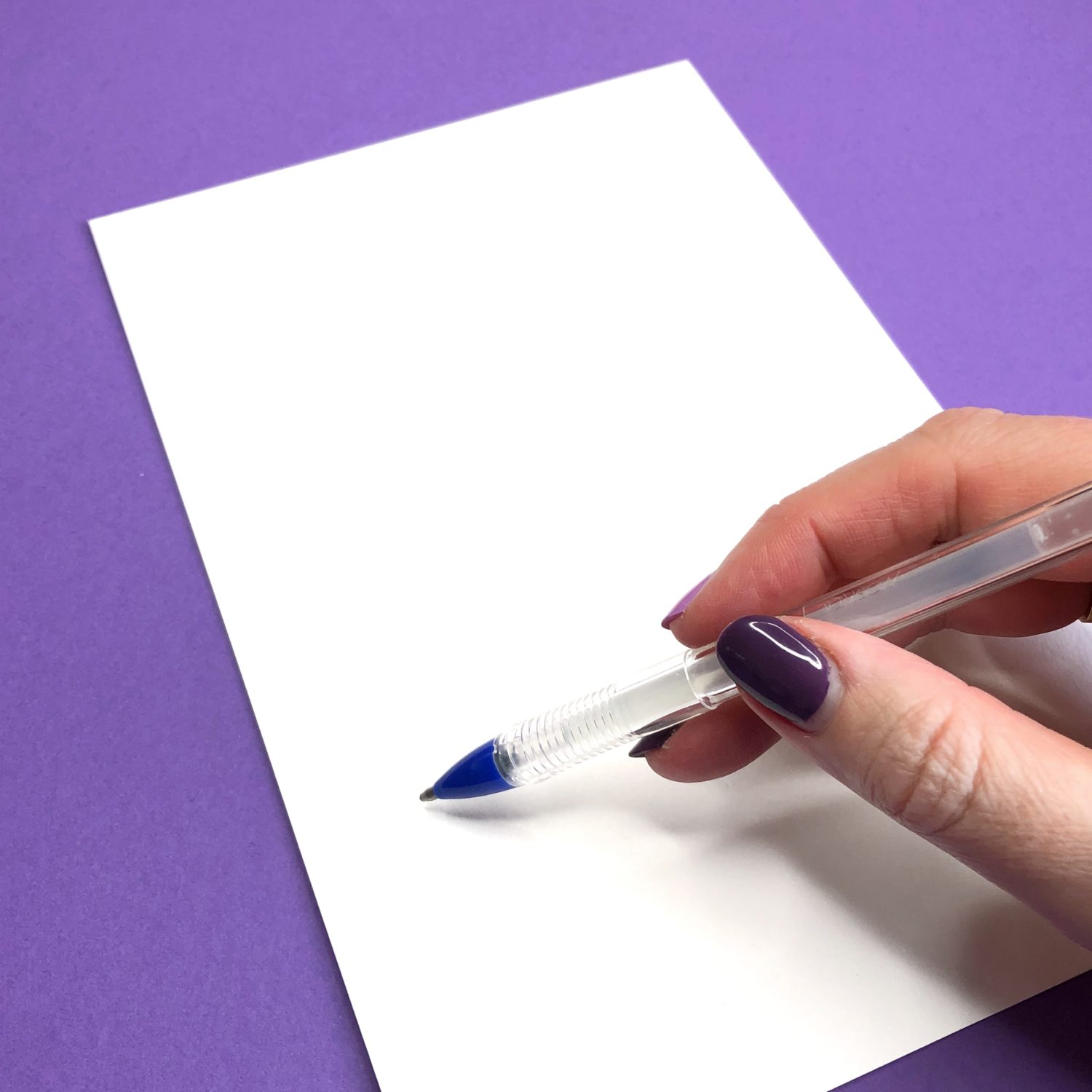 Step 2:
Scribble some ink from your Dual Brush Pens onto your freezer bag. I added a few dots of Dual Brush Pen 528-Navy Blue for interest but that's entirely optional.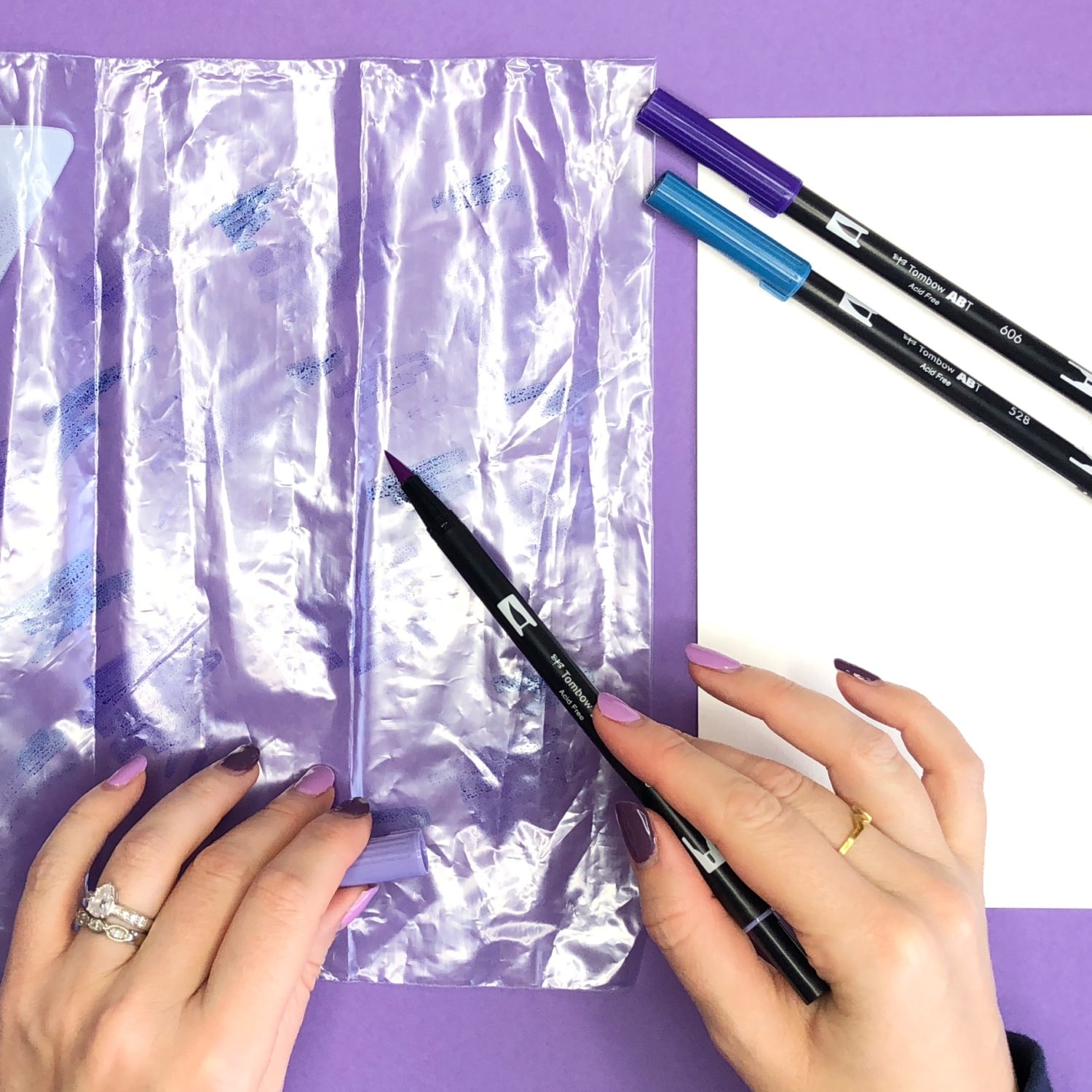 Step 3:
User your spray mister to wet the freezer bag and ink. It pays to put some paper towel underneath in case any of the water or ink jumps off the bag unintentionally.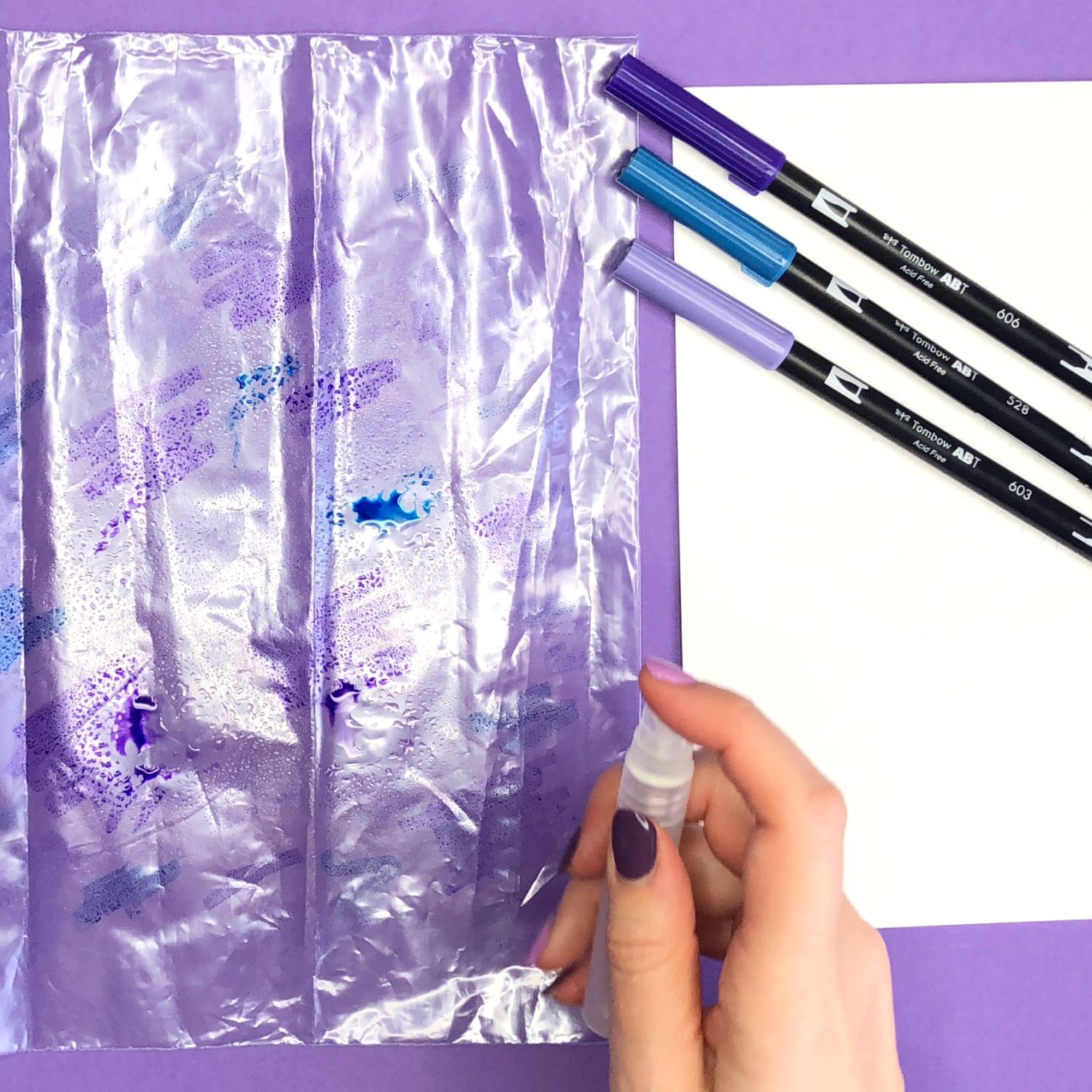 Step 4:
Place your watercolor paper down onto the bag and press the back in circular motions to make sure the ink covers the whole front of the paper. Carefully lift the paper from the bag, and place it (ink-side up) on some spare paper towel to dry.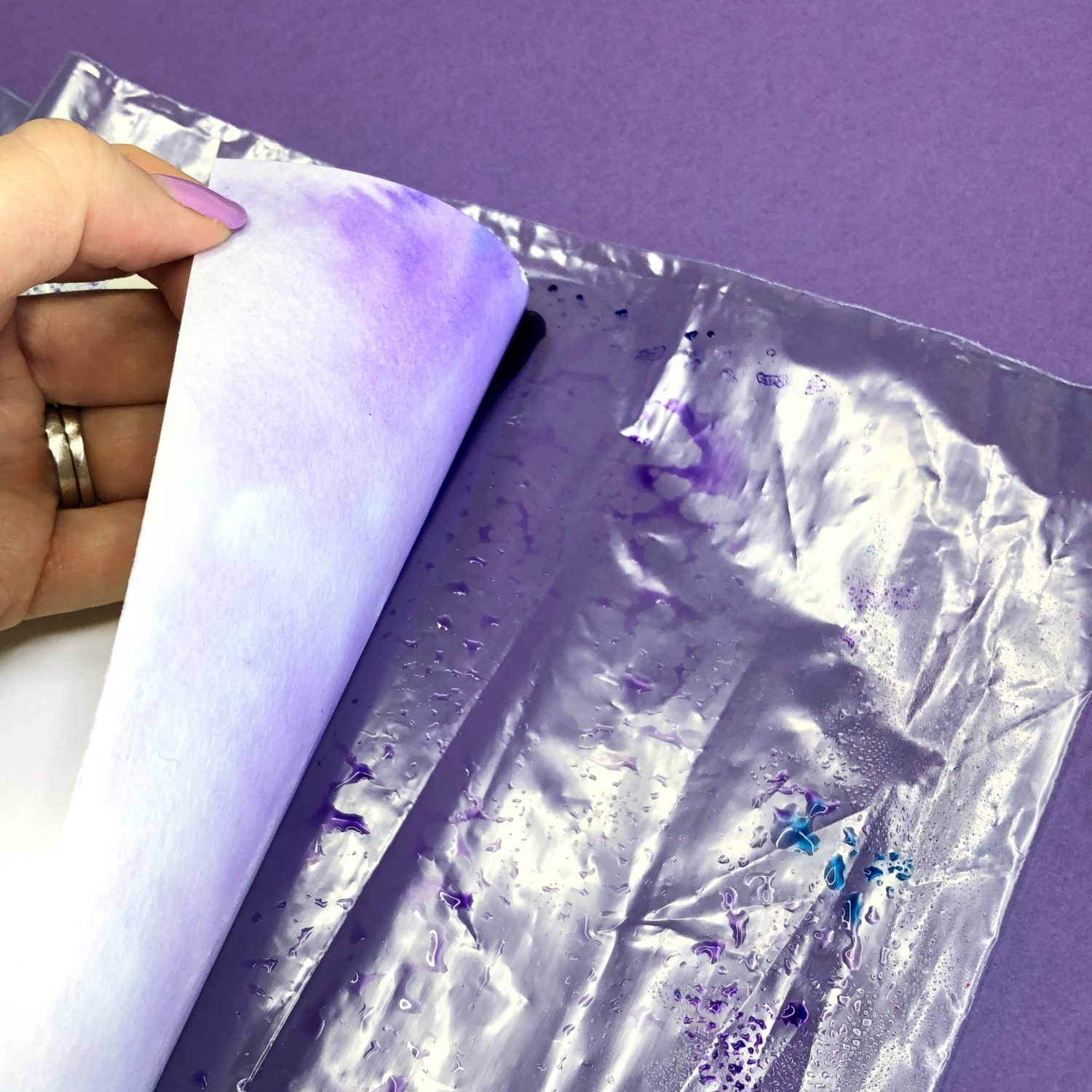 Step 5:
Draw your designs onto the dried watercolor paper. You can draw or write whatever you'd like. I chose an outline of Washington State with 'Home Sweet Home', a Kawaii cacti, and the words 'Twinkle Twinkle Little Star' surrounded by stars. You can also cut the paper into fun shapes to make them a little different. This is where I used the 603-Periwinkle Dual Brush Pen to outline the letters and help them stand out a little more.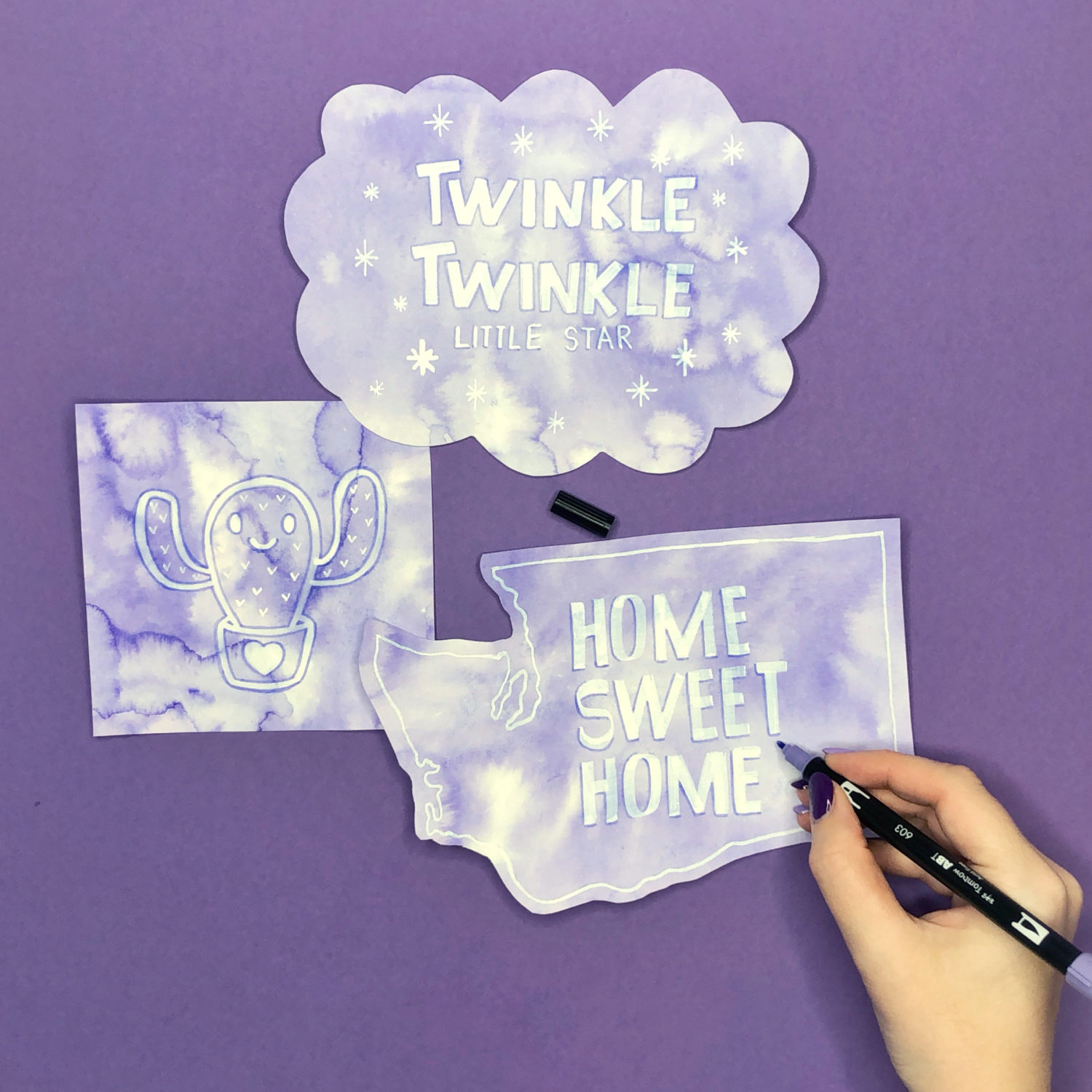 And you're done! Frame those babies and add a little Ultra Violet color to your walls!
We'd love to see what you create, tag @TombowUSA and @BrownPaperBunny on social media to show us.
And if you're looking for more wall art ideas, check out Seas the Day Watercolored Art Print from Dani and Typography Art with Tombow's New TwinTone Markers from Smitha.