Greetings! Marie Browning here with a drawing of colorful tassels to show off how well Tombow's Dual Brush Pens work with the Irojiten Colored Pencils! I also have a colored drawing of some fringes, so make sure you scroll down to the end!
Supplies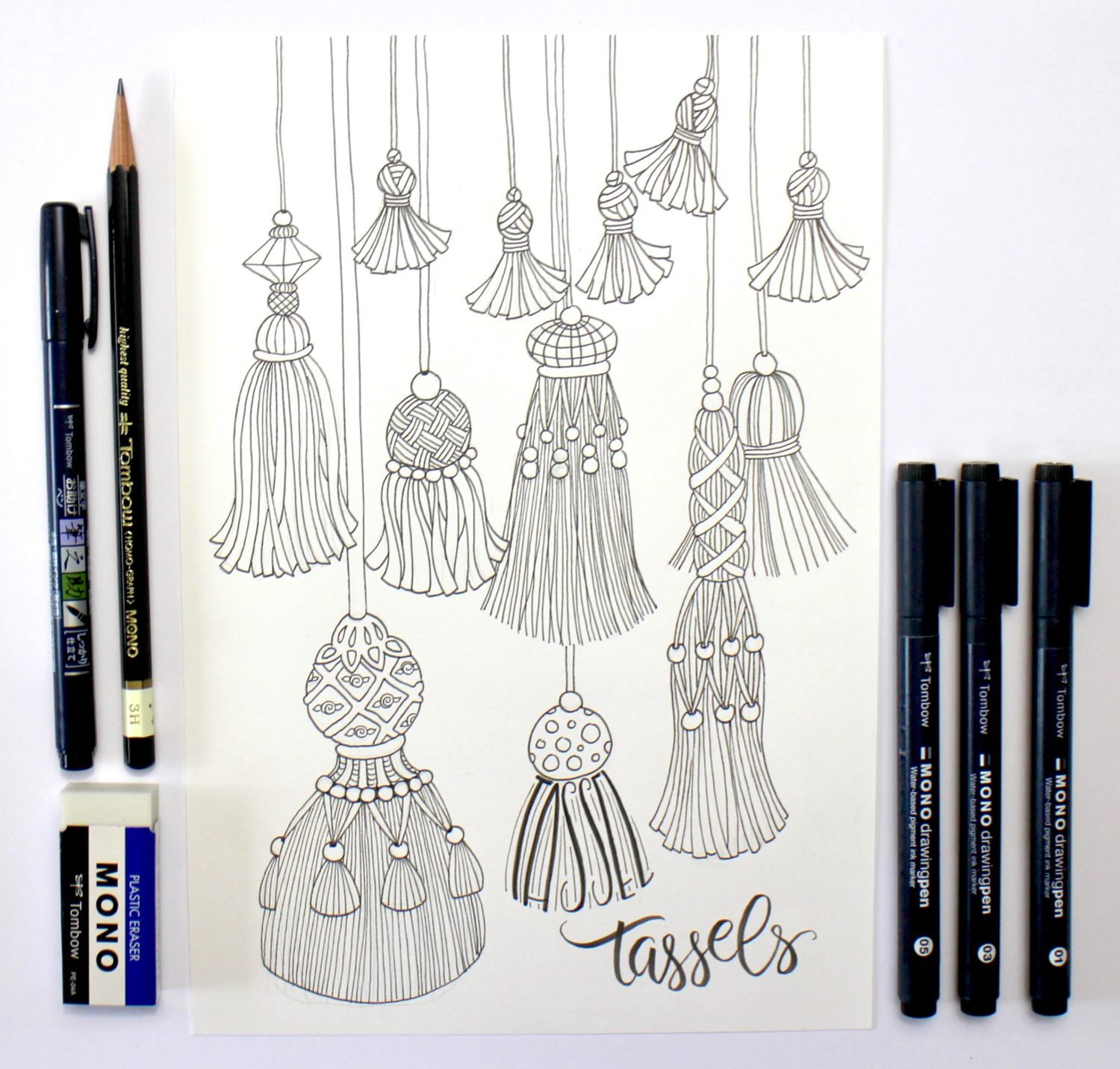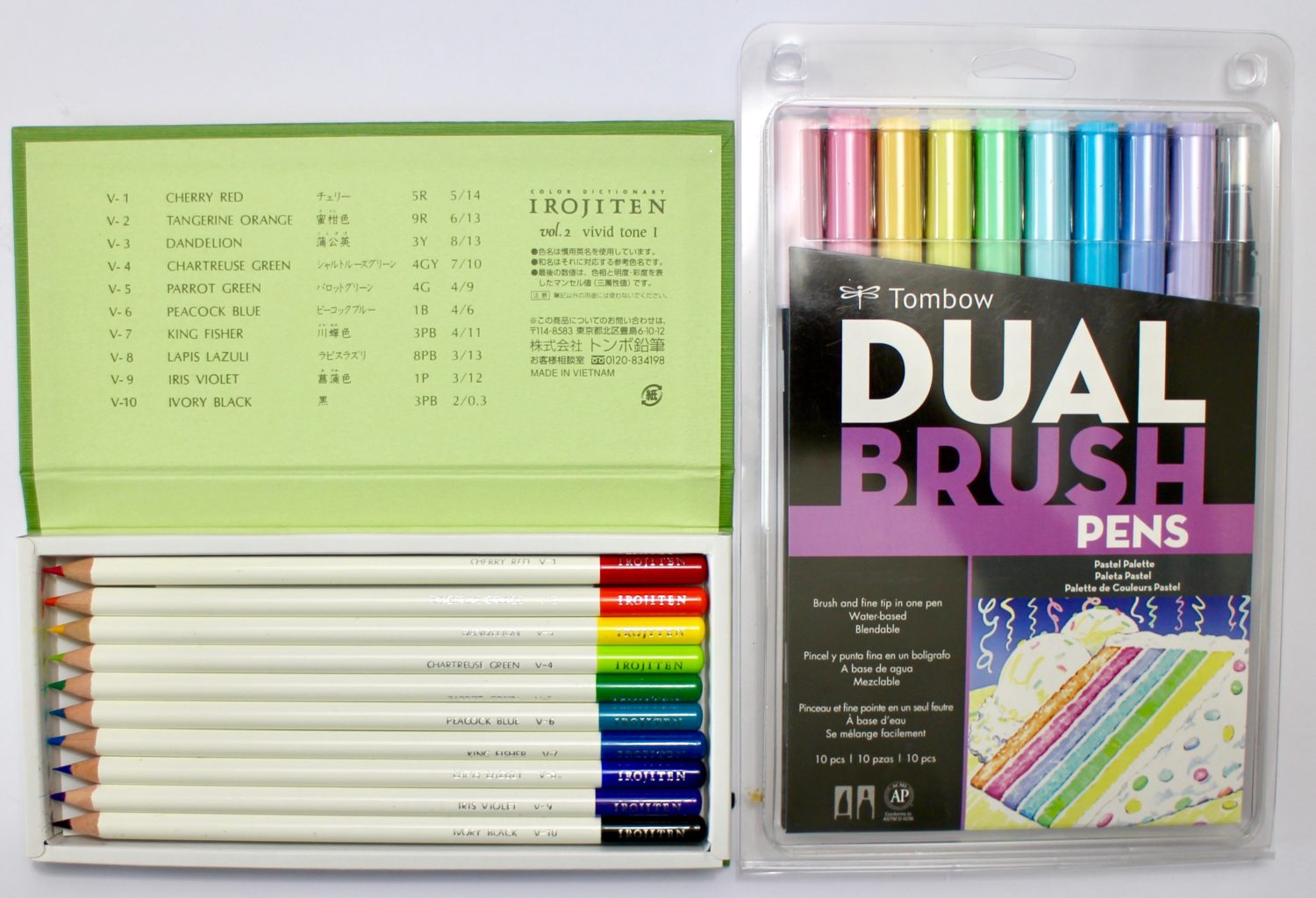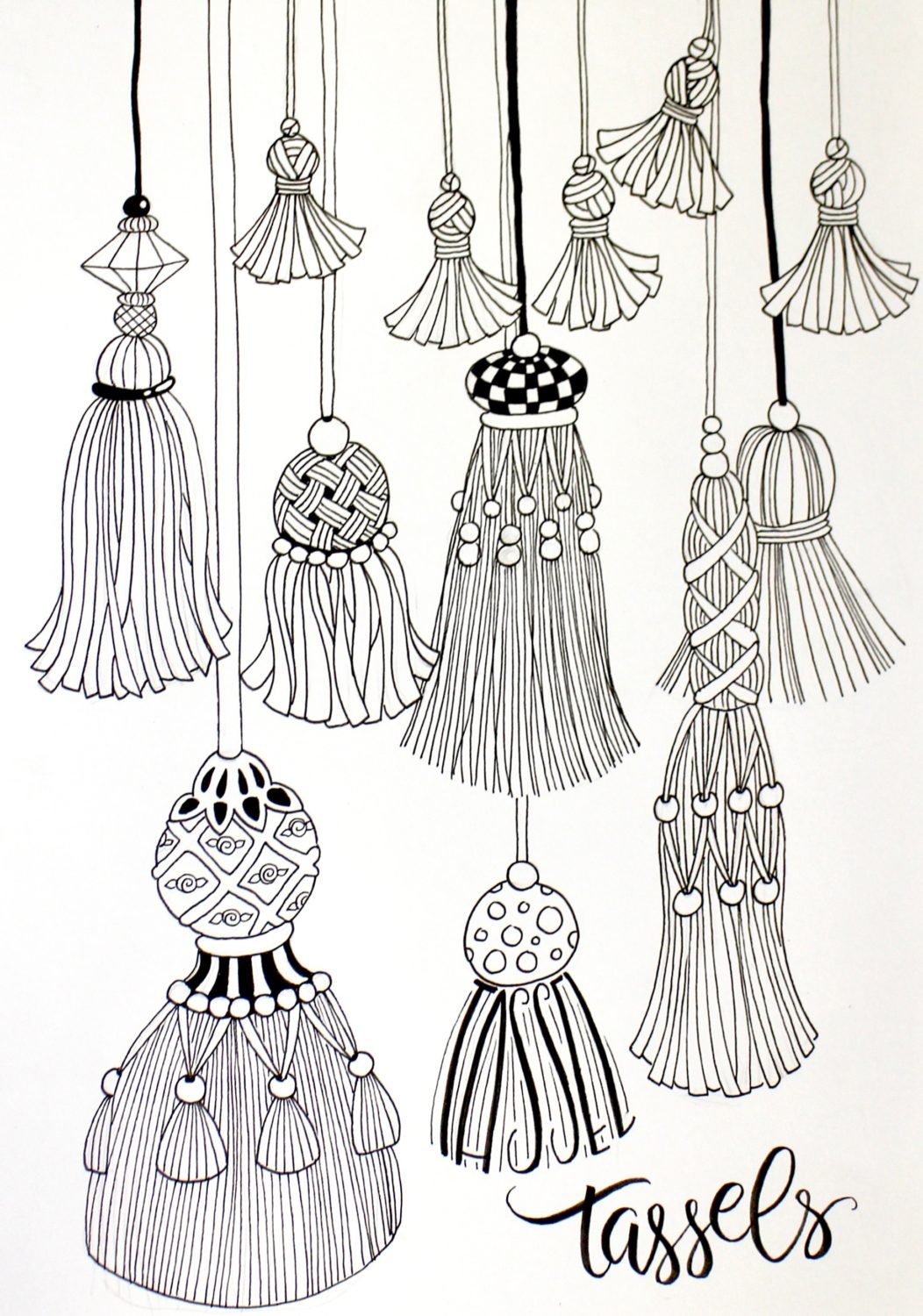 Drawing the Tassels
To create the tassels, I first sketched out my design using the 3H MONO Drawing Pencil onto mixed media paper. Use a light touch to avoid denting the paper. After I was happy with the drawing, I used the 03 and 01 MONO Drawing Pens to ink the design. I used the 03 MONO Drawing Pen for most of the design, then added details with the 01 MONO Drawing Pen. I used the 05 MONO Drawing Pen to ink in any solid black spaces. Finally, I added the word tassels using the Fudenosuke Brush Pen. Erase all the pencil lines with the MONO Eraser.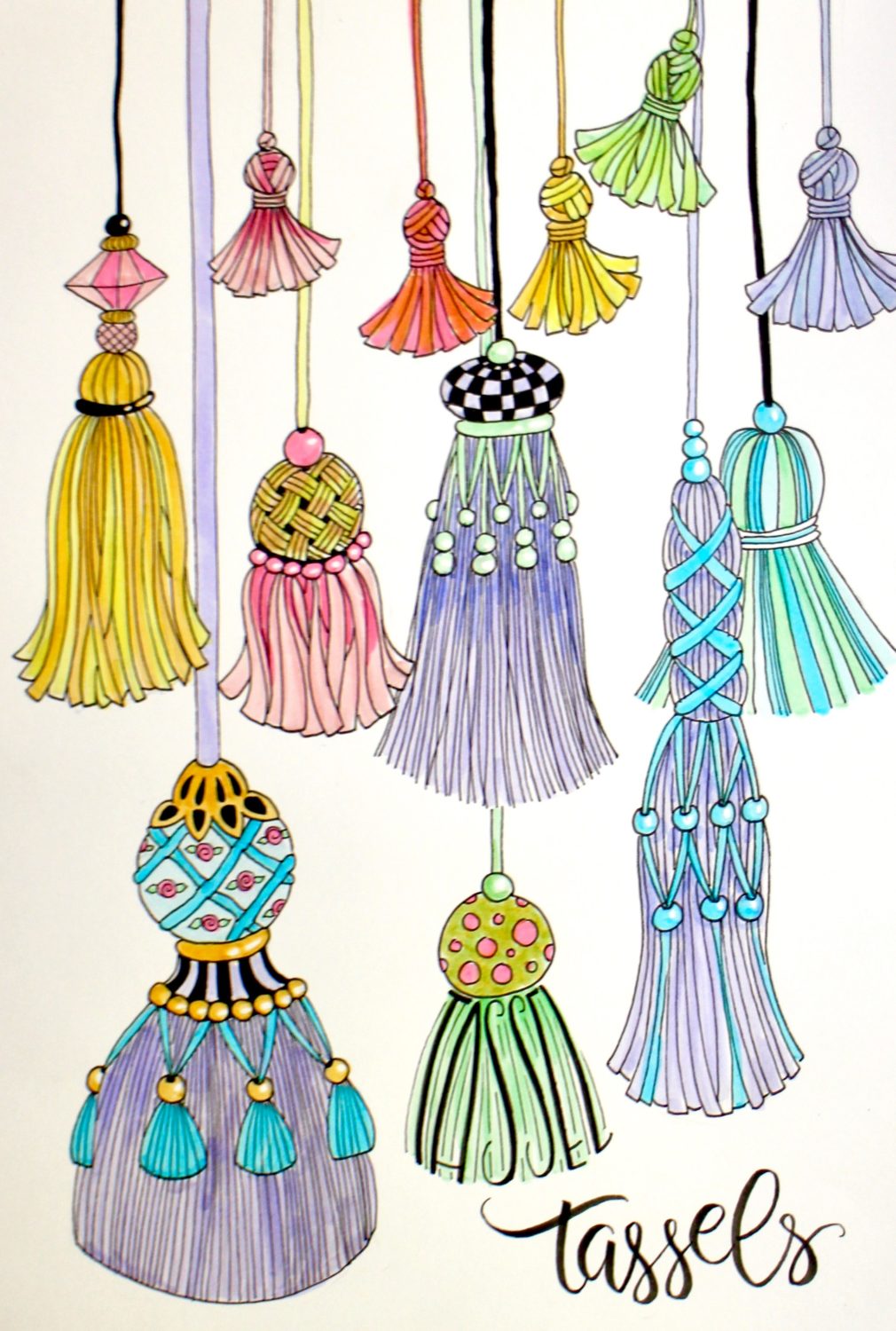 Add the Base Color
Using the brush tip of the Dual Brush Pens, color in the tassels. Overlap colors to create new colors, such as yellow and pink to create a pretty orange. When coloring in the round beads, I left a small white circle for the highlight.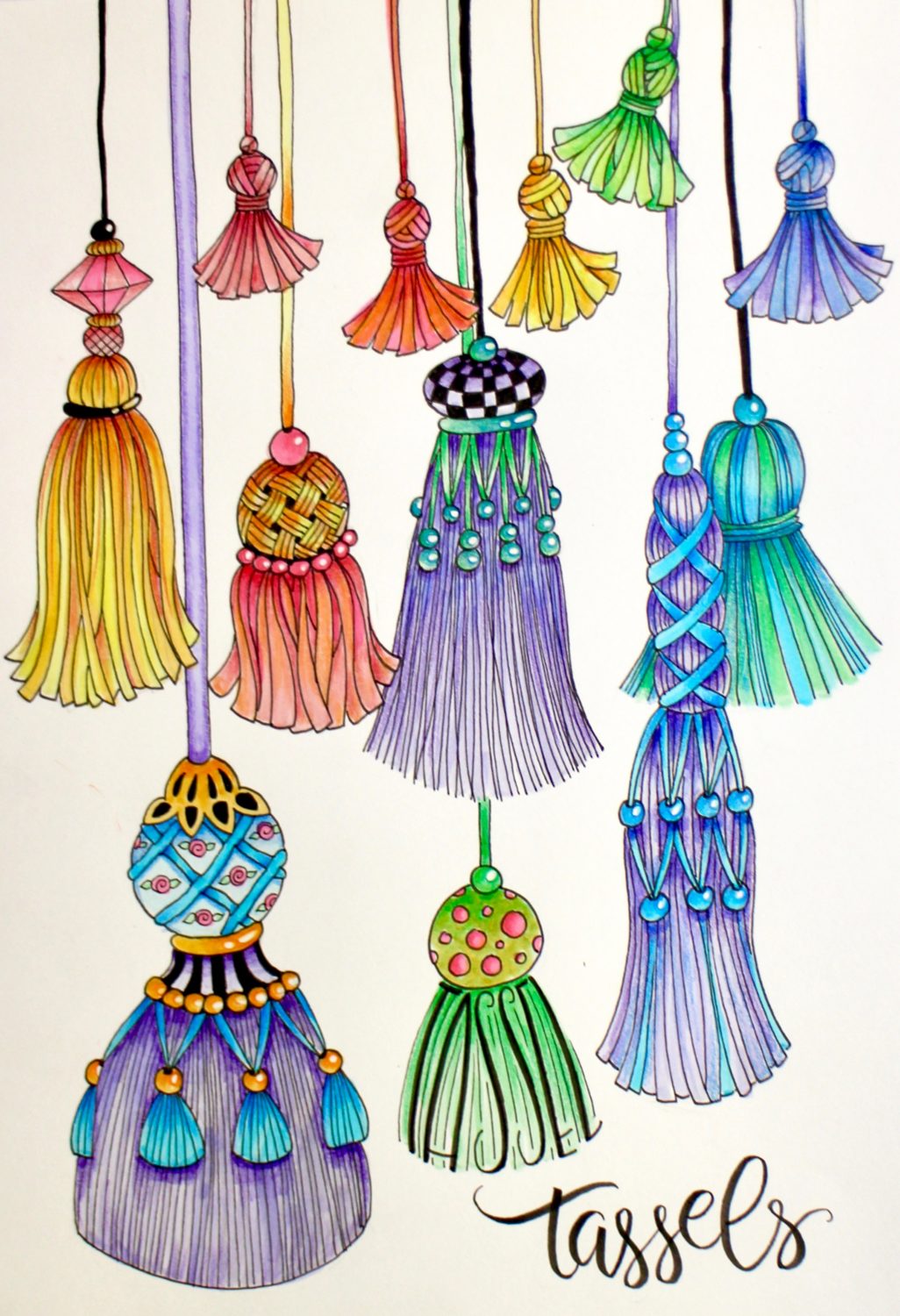 Shade with The Colored Pencils
Using the Irojiten Colored Pencils, shade the tassels. I use the same color as the base color, for example, with the green colored tassel, I used the vivid green to shade. I also mixed the colors to create even more hues, for example, using both blue and purple shading for a more exciting and balanced composition.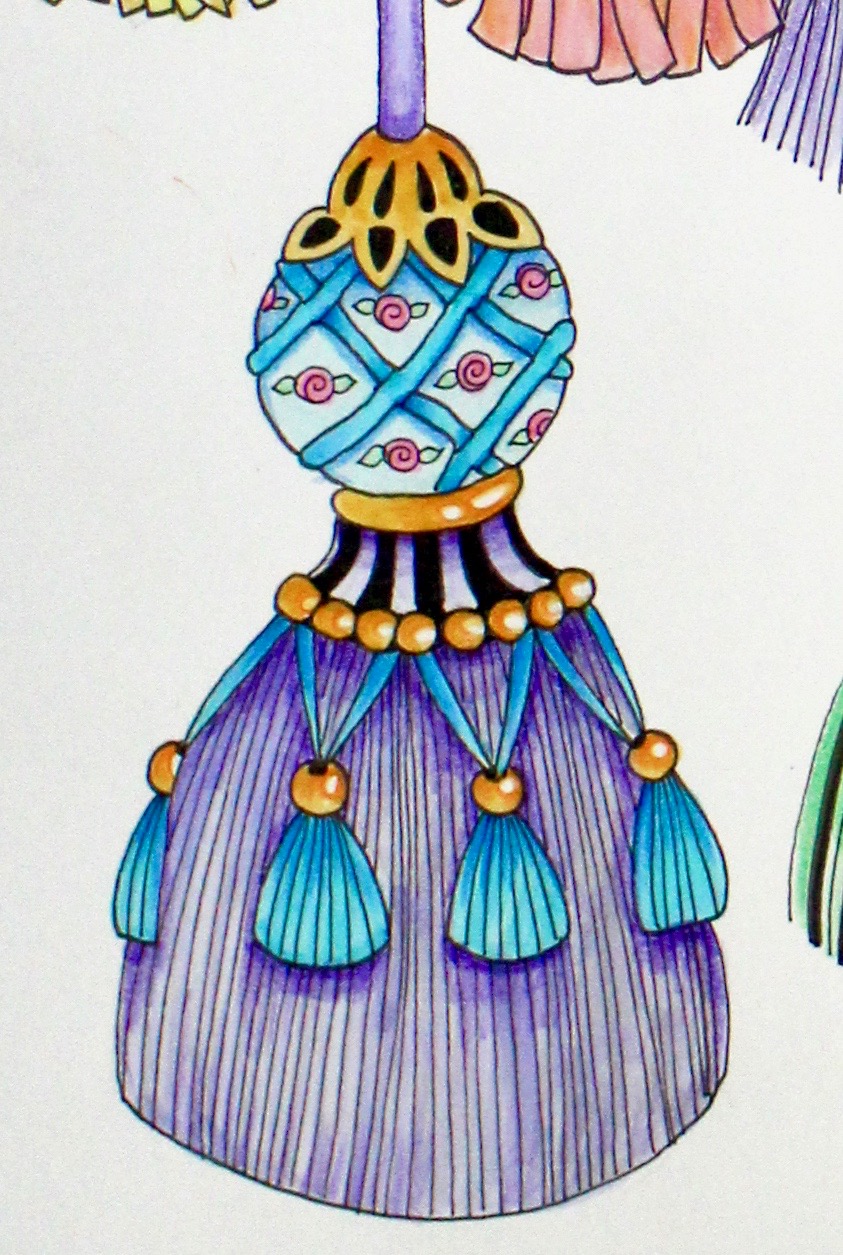 Detail of Tassel
Here is a close up showing the shading. I shaded the yellow with orange to create a gold look. Leaving a white highlight on these golden pieces gives them a nice sparkle.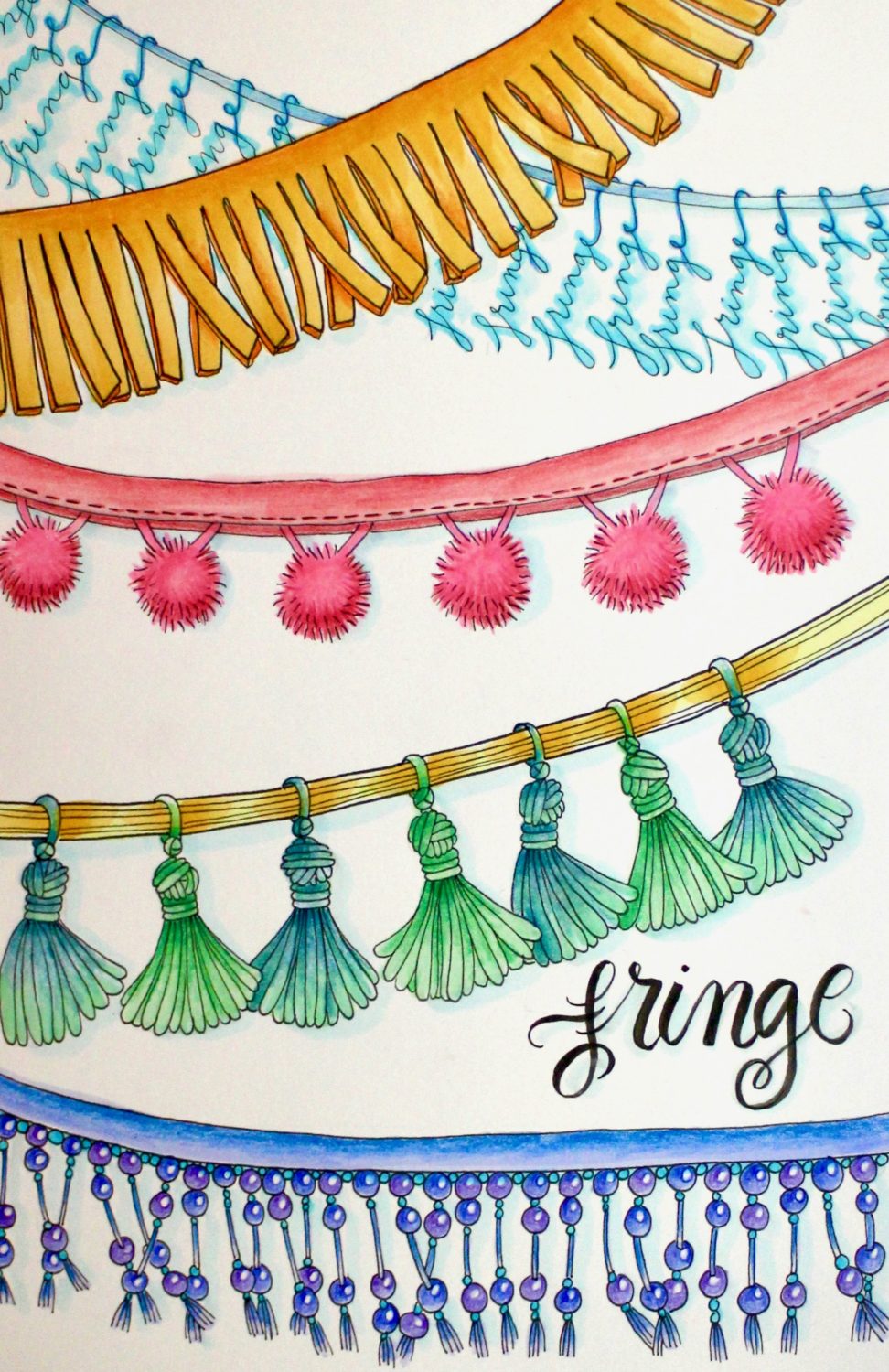 Fringe Drawing
Here is the colored fringe drawing I promised you! I like how the beaded fringe and the pom-pom fringe turned out! Remember this technique next time you need to color a drawing. Any combination of colors work, but the light pastel colors of the Dual Brush Pens go well with the vivid tones of the Irojiten Colored Pencils! Hope you enjoyed this very colorful post!