Hey groovy friends. this is Jennie! Today, I will teach you how to create flower power lettering using the Tombow Dual Brush Pens Retro 10-Pack!
Supplies: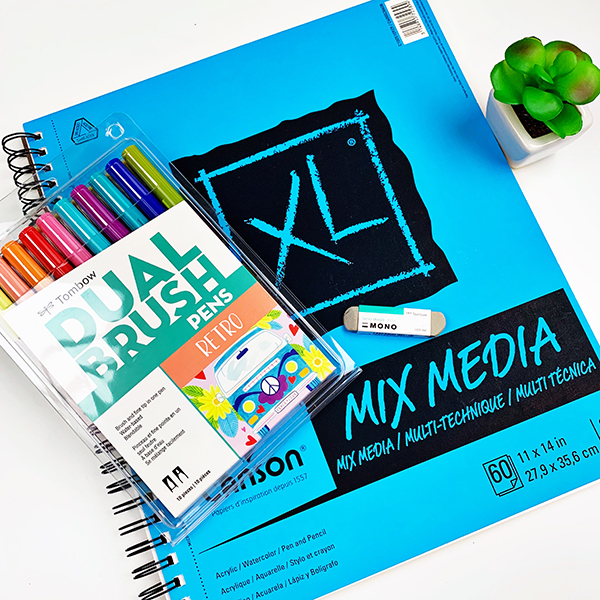 Step One:
Write your word with Tombow Dual Brush Pens. This technique is time consuming, so I would recommend starting with a word instead of a quote. Add a little thickness on the downstrokes. You can choose one color for the whole word or a different color for each letter.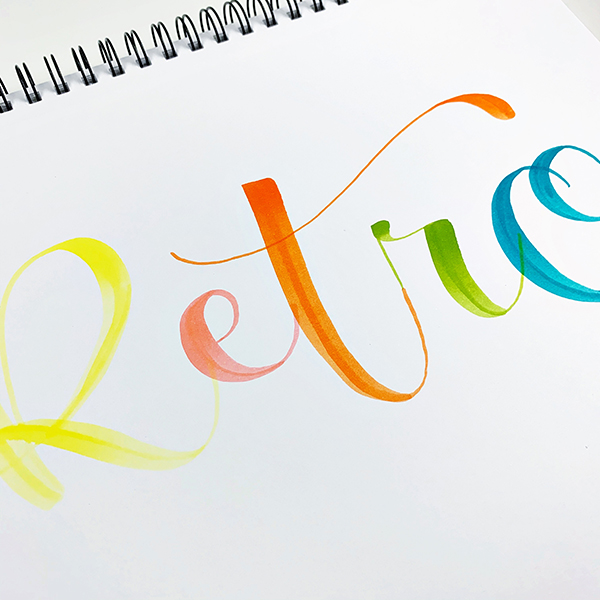 Step Two:
Ready for flower power lettering? Start making doodle dabs! If you don't know what doodle dabs are, they are tear drop shapes created by pressing the tip of the Tombow Dual Brush Pen. Swatch the colors on a different piece of paper before you make doodle dabs on the real piece. Use one color at a time and distribute the doodle dab flowers through the letter. Use a few colors. For the thin upstrokes, draw petals.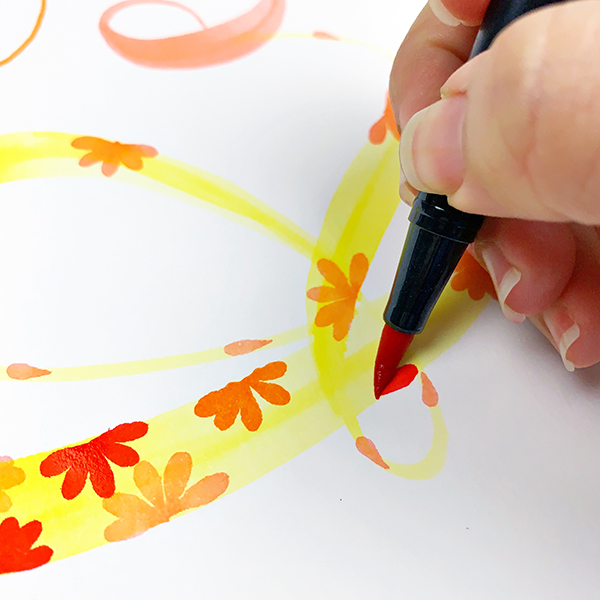 Step Three:
Fill the small spaces with smaller doodle dabs flowers. Don't be afraid of adding unusual colors. I recommend using a set of Tombow Dual Brush Pens. That way the colors are chosen for you. I used every single color from the Tombow Dual Brush Pen Retro 10-Pack.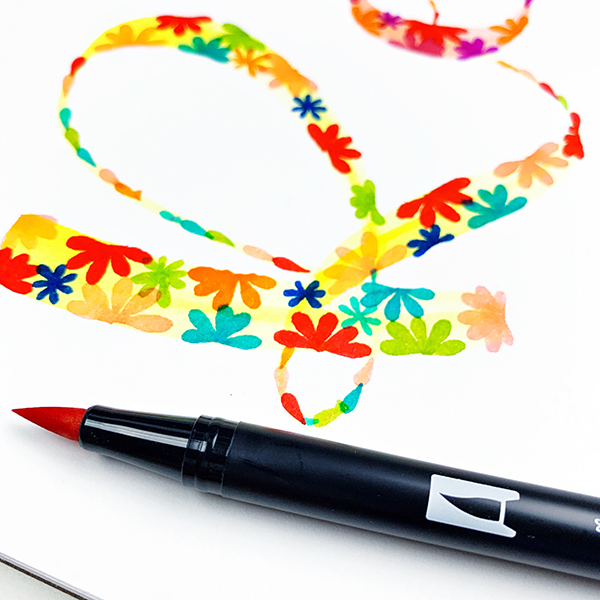 Smudges?! We all have those moment where we put our hand on ink that is not dry. The Tombow MONO Sand Eraser comes to the rescue. You won't see that blue mark on my final project!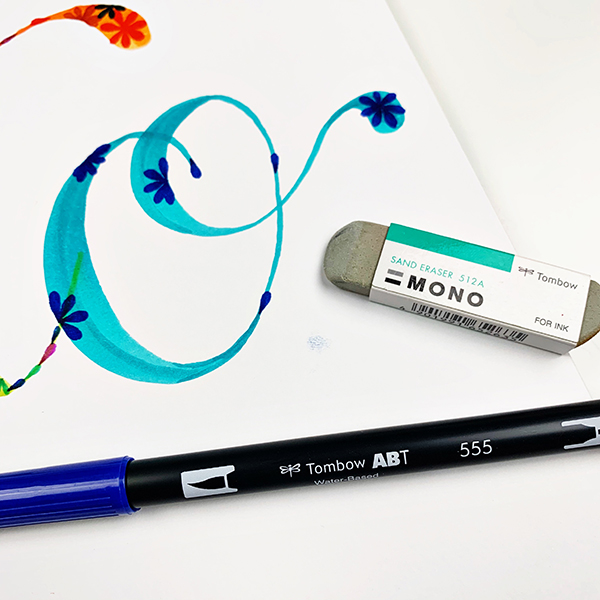 It took some time but my flower power lettering is ready! This is such a soothing project to make! I had a lot of fun making it!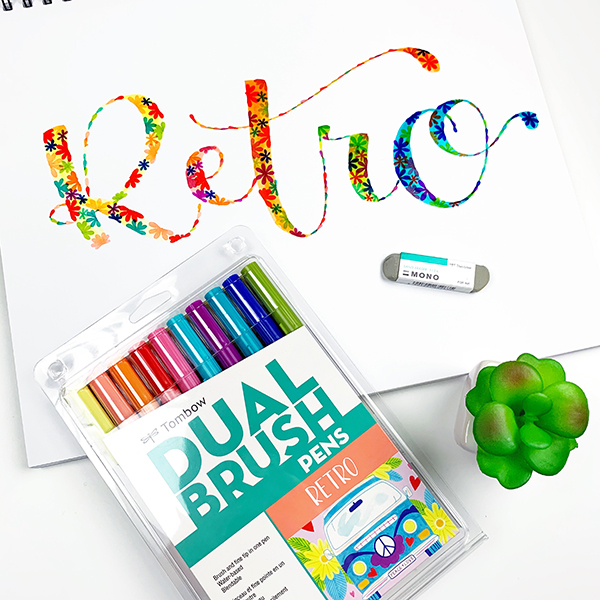 Let's try this technique with another Tombow Dual Brush Pen 10-Pack! Which set would you like to see next?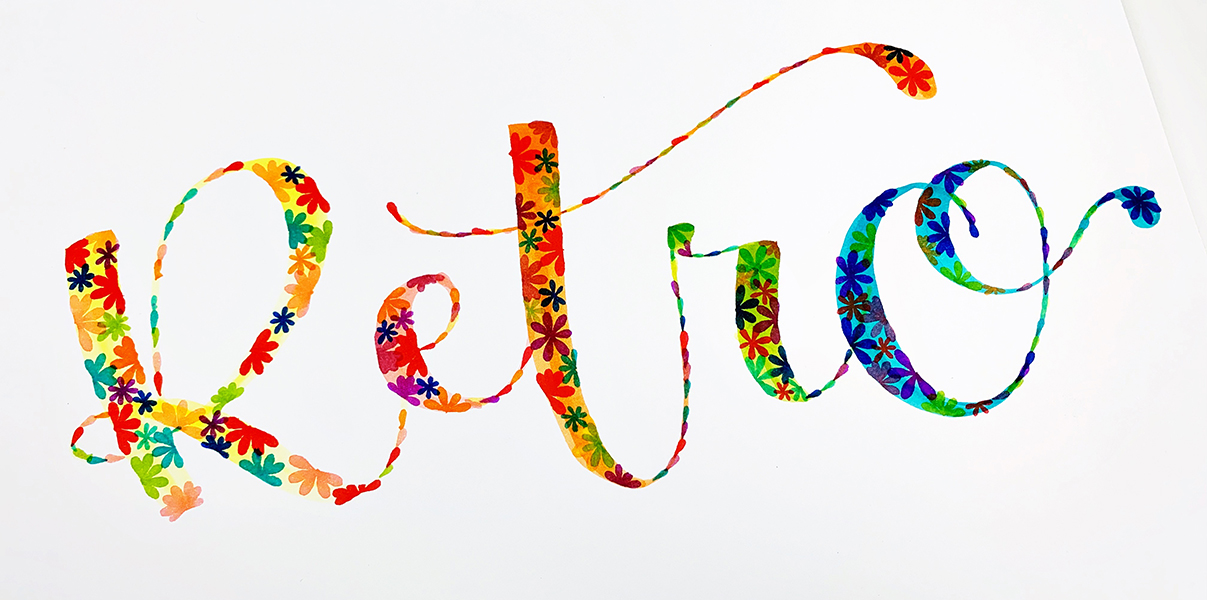 I hope you enjoyed this project! If you try it, tag @tombowusa and @jenniegarcian!