Is fall your favorite time of year? Hey Tombow fans it's Mandy from @thebrewtifulword and today I'm showing you how to create fun fall lettering with Tombow's Dual Brush Pens! Fall is so full of fun things: pumpkin spice everything, leaves changing, cool crisp air. I love incorporating fall themes into my artwork. So I thought it would be fun to create some fun fall lettering!
Let's gather our supplies and get started!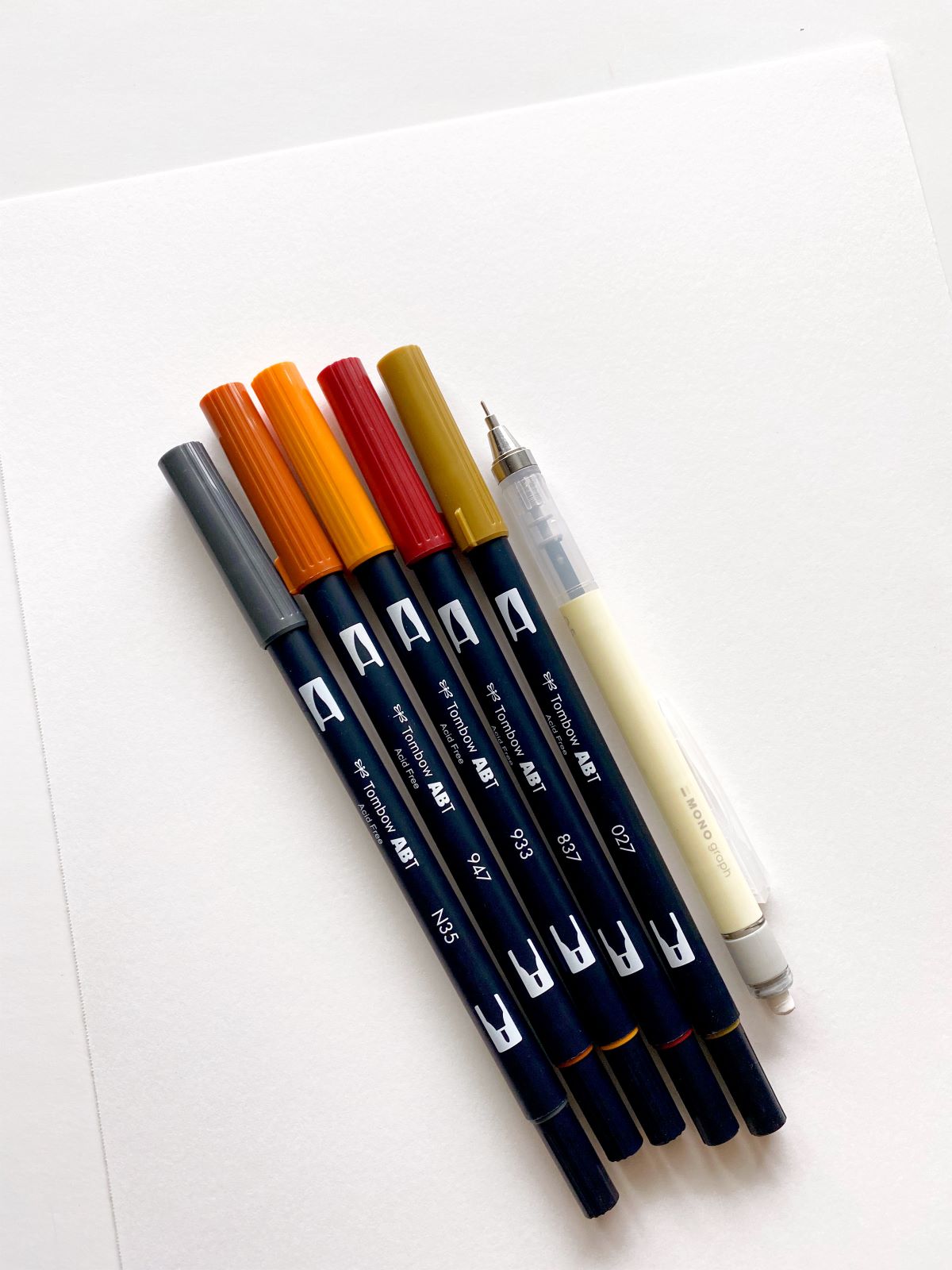 STEP 1 – Sketch
Using the MONO Graph Mechanical Pencil, sketch out your design on mixed media paper. Then erase your design enough so you can still see the design.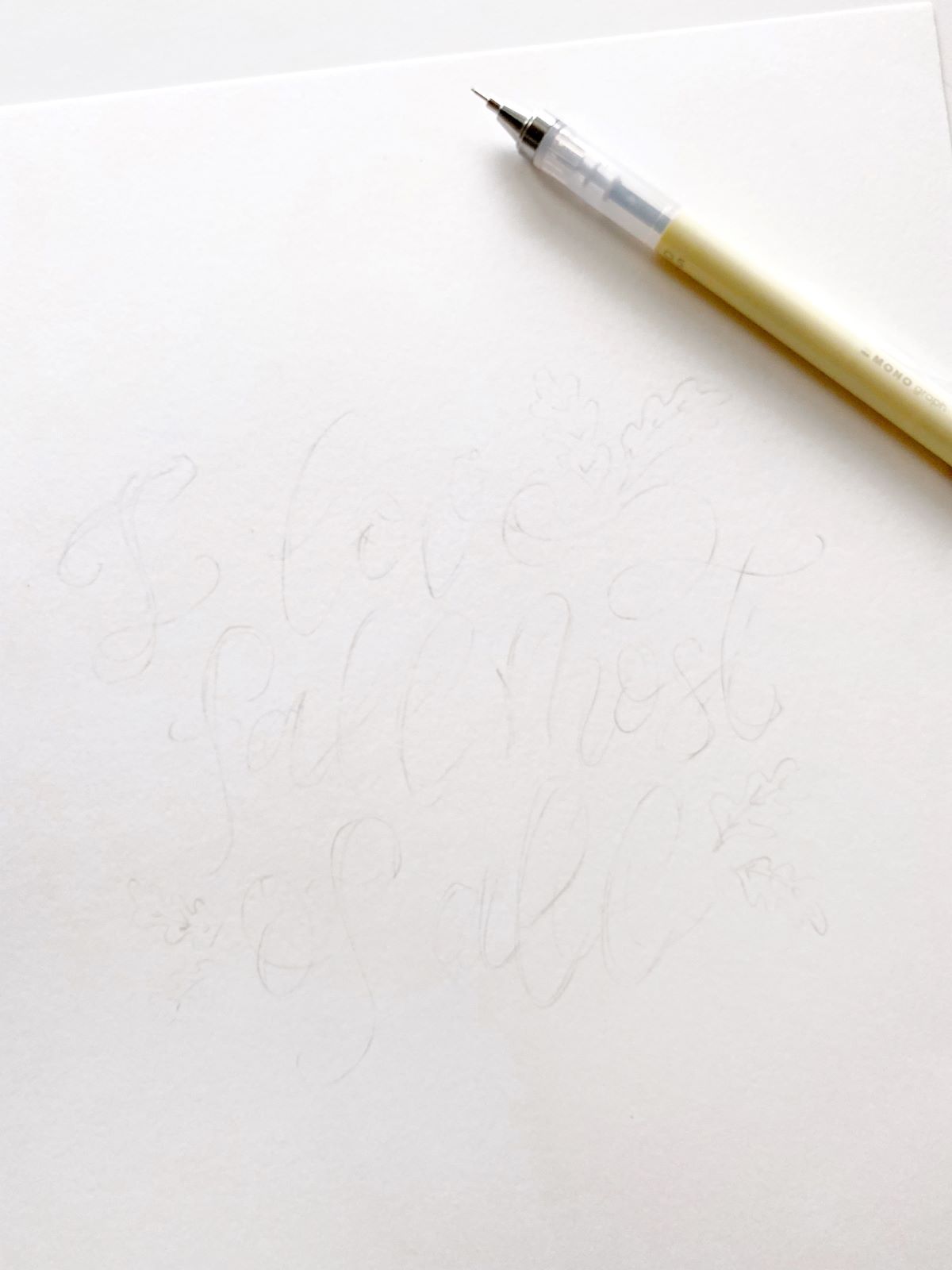 STEP 2 – Ink it
Using Dual Brush Pen N35, trace over your quote.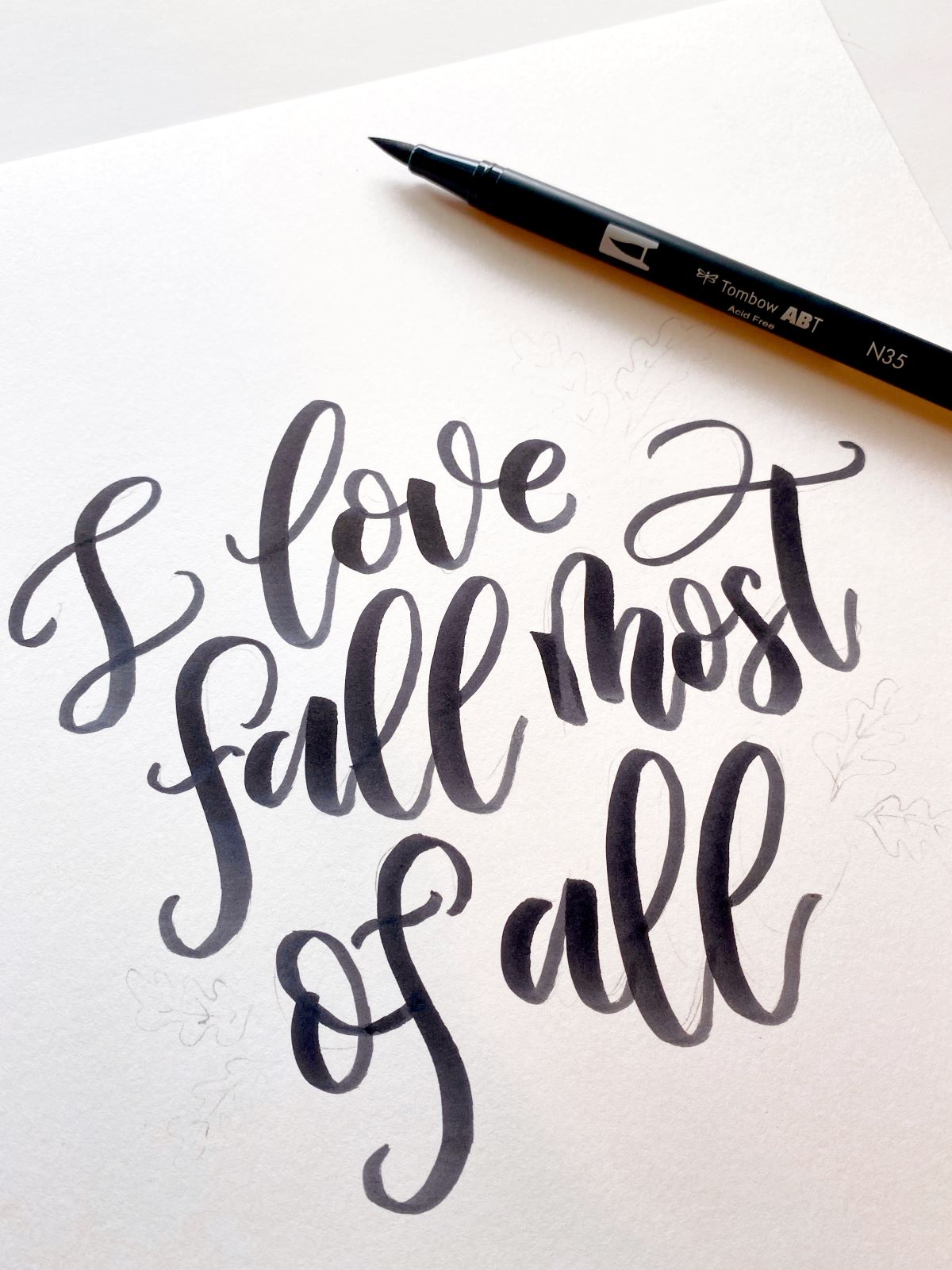 Next, color in your leaves using Dual Brush Pens 947, 027,837, and 933.  Add little dots around the leaves using the bullet tips of 947 and 027.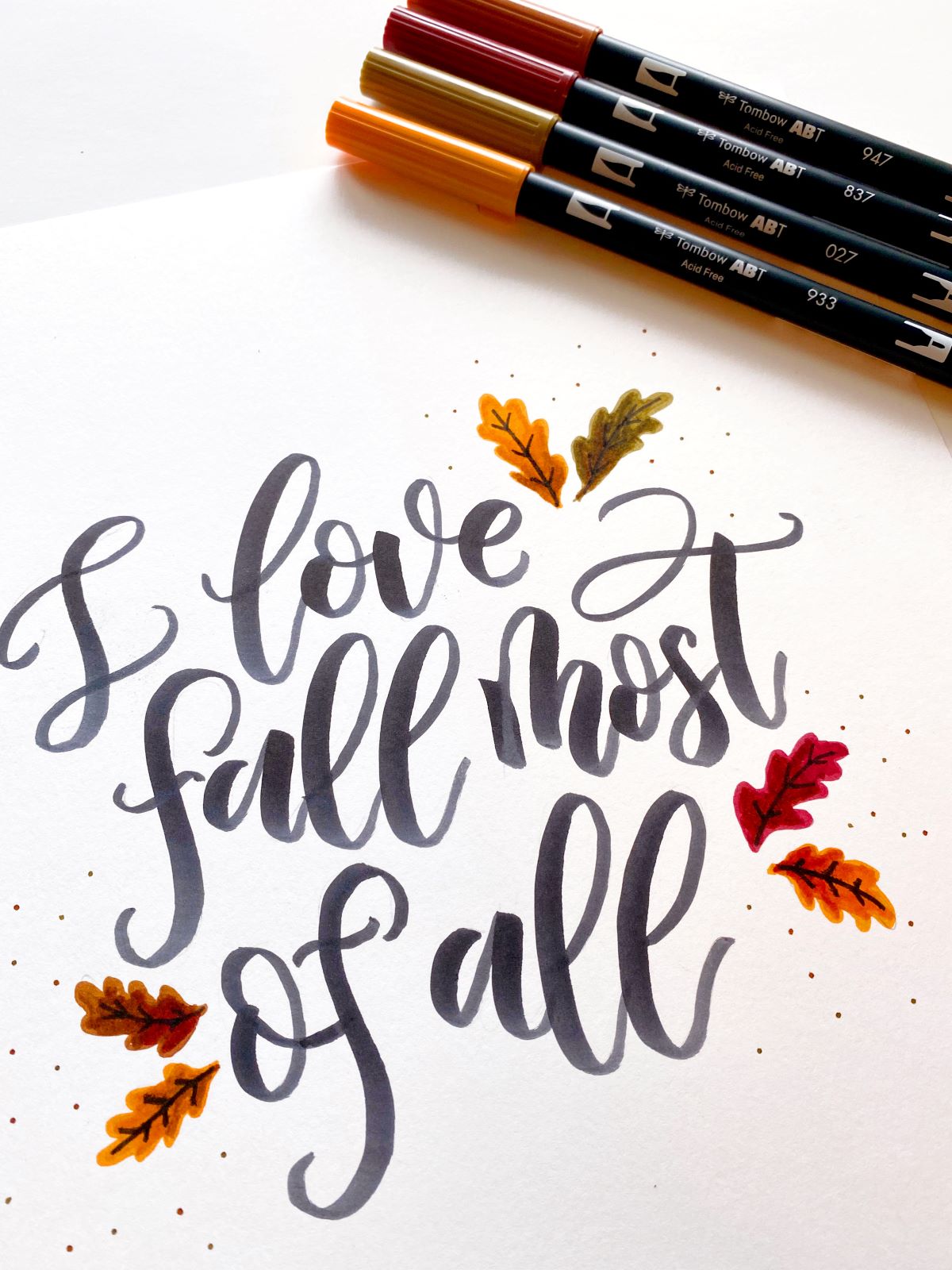 Lastly, use the bullet tip of 027 to add a shadow to your lettering.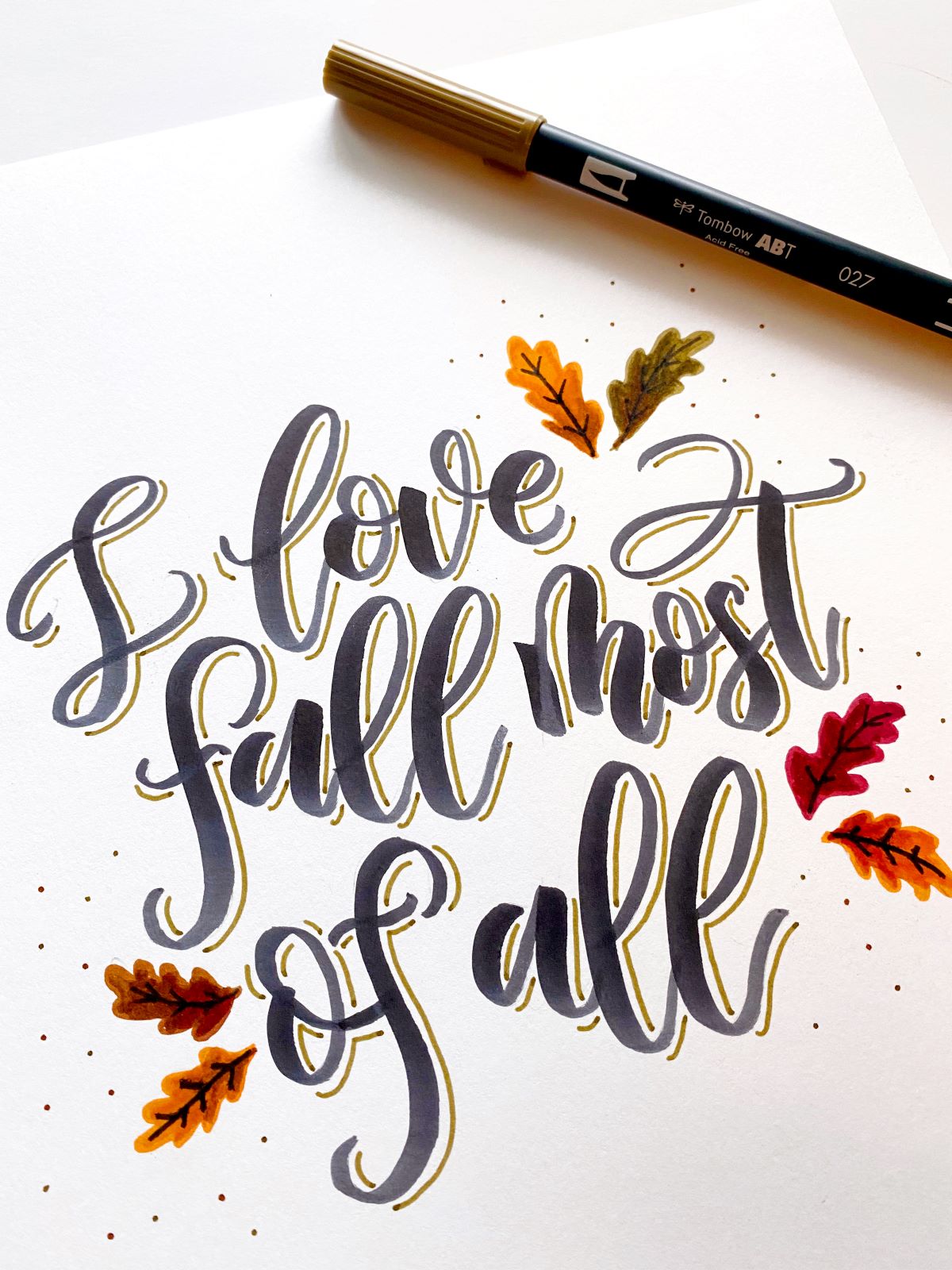 Your fun fall lettering is done!  Thanks for following along today!  If you'd like more fall project inspiration, check out these posts:
See you next time!
Mandy