Hey everyone! This is Jennie! Today I am sharing some Halloween planner pages using items from Paper House Productions. They were very generous to send us a bunch of Paper House goodies. I also used my new favorite planner product, the Tombow TwinTone Dual Tip Markers. If you are on the market for a new planner they have 8 planners you can choose from.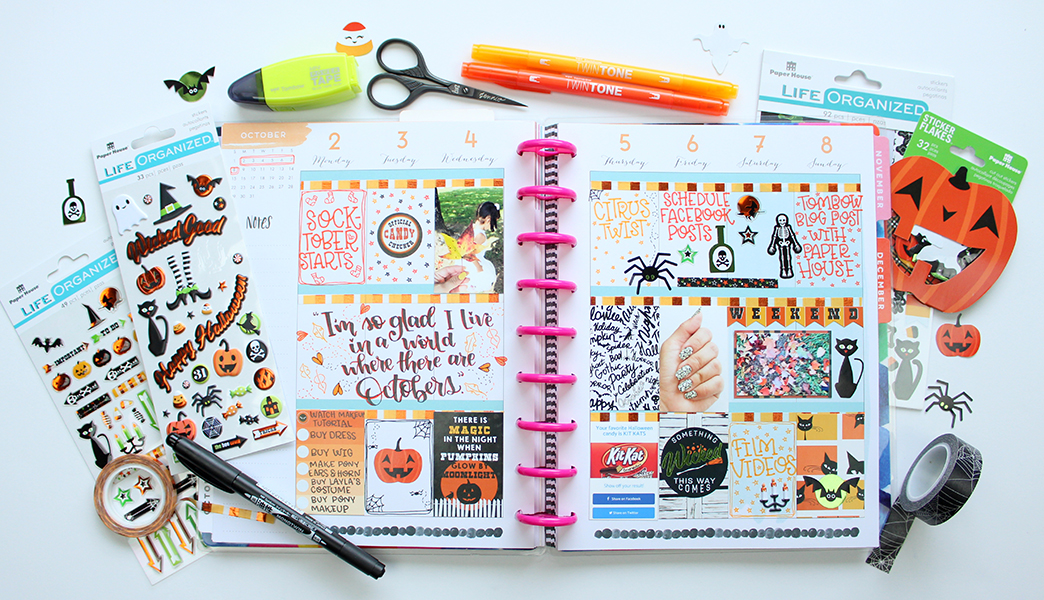 These Life Organized Stickers are super cute! I can't wait to take Halloween photos so I can use these. To write on my planner I use the broad tip of the Tombow TwinTone Dual Tip Markers. Then I used the fine tip to add little doodles and details.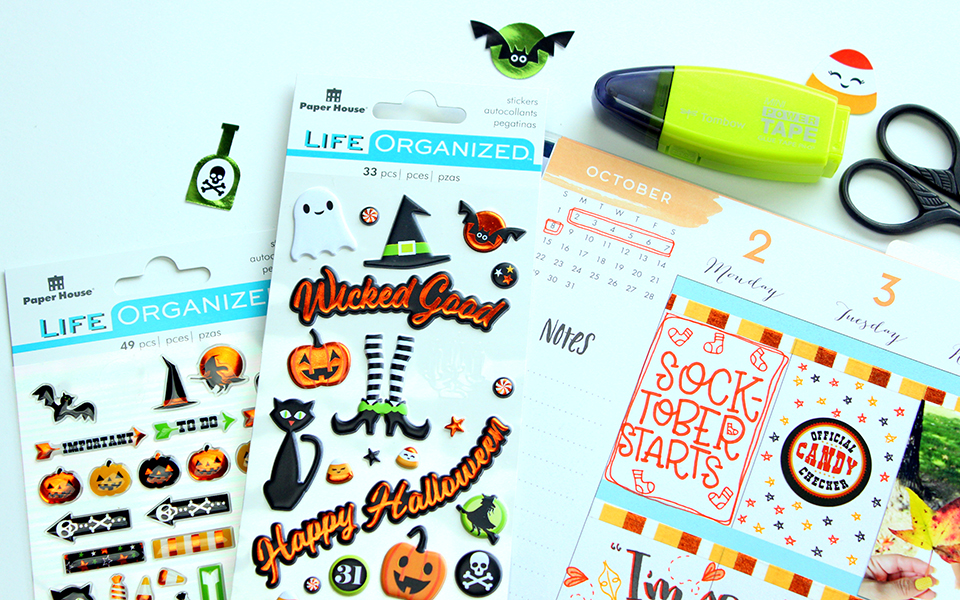 To do my lettering I used the Tombow Fudenosuke Calligraphy Pen. Then I did the shadow with the TwinTones. I am a washi tape addict! This Halloween Washi Tape Set is perfect! I used the thin washi in the whole spread.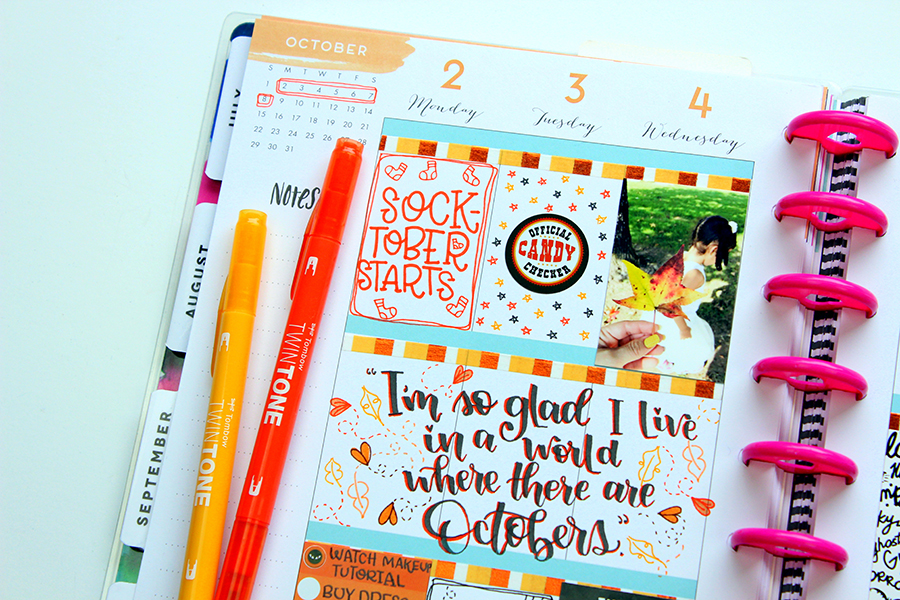 The Halloween Planner Stickers books have these awesome checklists. To write on them I used the Tombow MONO Twin Permanent Marker. Are you getting ready for Halloween too? My daughter loves it so she makes me study makeup months before! Can you guess what is her Halloween costume?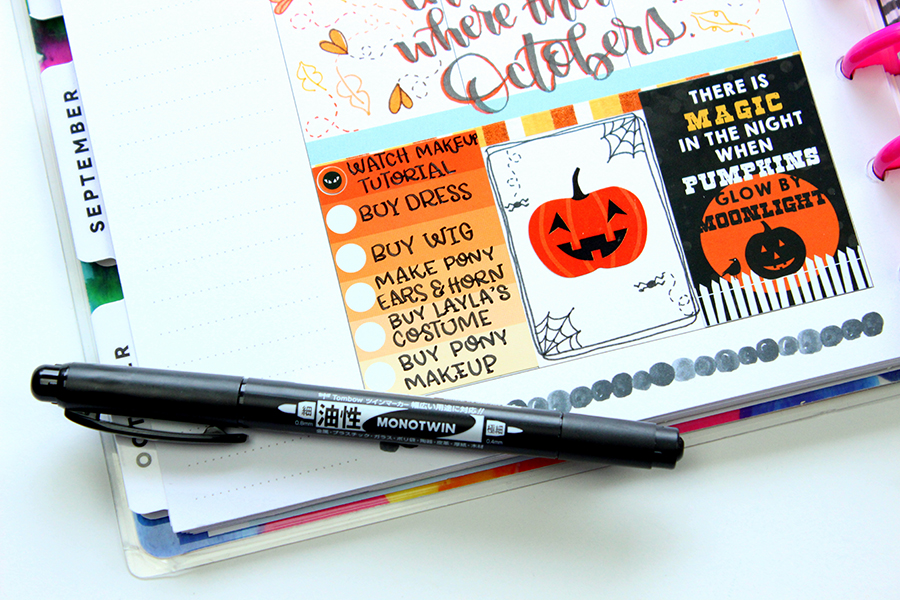 The Tombow website has some awesome planner bundles. My favorite is TwinTone Marker Planner Bundle. It comes with a set of Tombow TwinTone Bright Dual Tip Markers, the Tombow Power Mini Glue Tape and the Tombow MONO Air Correction Tape. All for $19.99 which is the prize of just the TwinTones!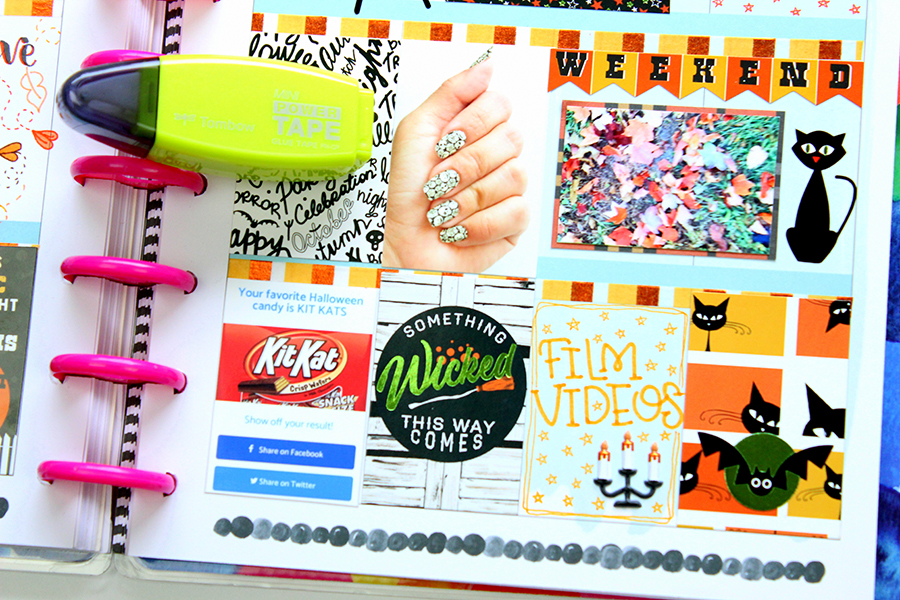 To glue my photos I used the Tombow Power Mini Glue Tape. There is a small printer that prints photos the right size for The Happy Planner. I don't want to spend money on more machines since I have a photo printer. The spaces of The Happy Planner are 1 1/2″ x 2 1/4.  I used a collage app named PicStitch. But you can use any app that lets you make a custom collage. I started by dividing the canvas in two. In the portion where the photos will be you have to make it 58%. Then you will divide that top portion in 4 equal parts.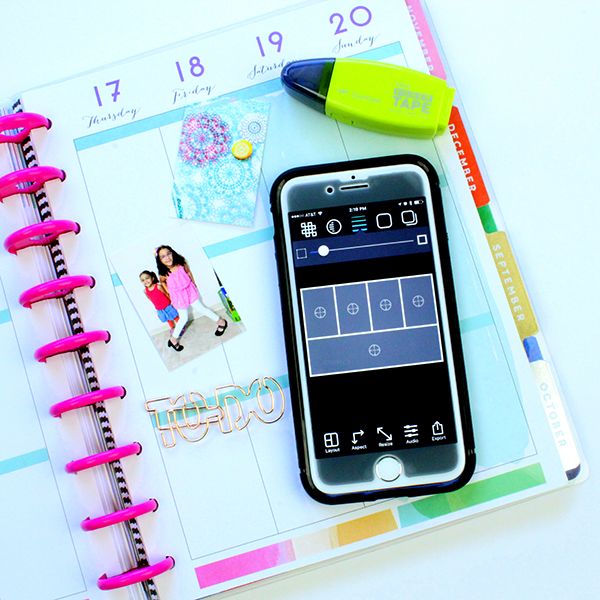 This will make your photo 1 ½ x 2 ¼. Remember to set the aspect at 6×4. Then remove the borders. I showed the borders in the photo so you could see the divisions. Finally  you can print it at home or send it to your favorite photo printing service. I hope you enjoyed these Halloween Planner Pages! Thank you to our friends from Paper House Productions.