Hi, Jessica from BrownPaperBunny here! I'm going to show you my template for creating easy weekly planner spreads. I love using notebooks to plan, but I don't have a lot of time to spend creating my weekly layouts — so here's how I make setup a lot faster (there's only two steps)!
Supplies:
Piece of card or thick paper (the size of your open notebook)
Ruler
Scissors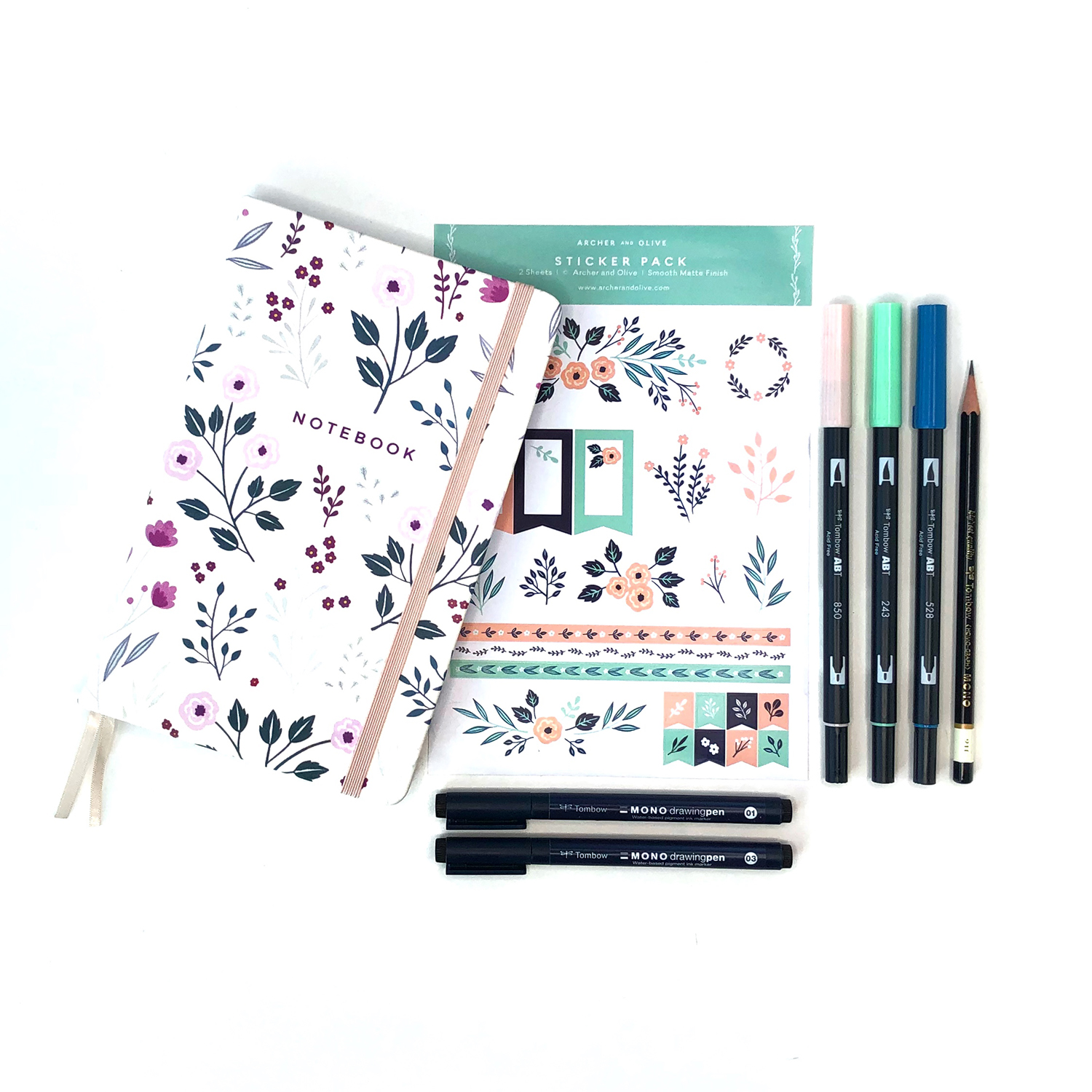 Step 1: Plan Your Template
The first step is to think about what items you want to have in your weekly spread template. You'll most likely want days of the week, but you might also want a monthly calendar, a tracker of some sort (I'm tracking my workouts), and why not a little bit of inspiration for the week. Here are a few other things you could include: a specific to-do list area, goal tracking, list of calls you need to make, errands, a weekly shopping list, water intake, your daily mood, the weather, daily gratitude, or upcoming birthdays.
I kept mine simple with four main areas, because I found that the more I tried to track the less consistent I was at doing it. Once I settled on my main items I measured them out on my piece of card and cut out the areas I wanted to use as a template. This saves me so much time each week because I don't have to measure everything out from scratch, I just use the template to trace the areas out and then I'm ready to give it a little decoration.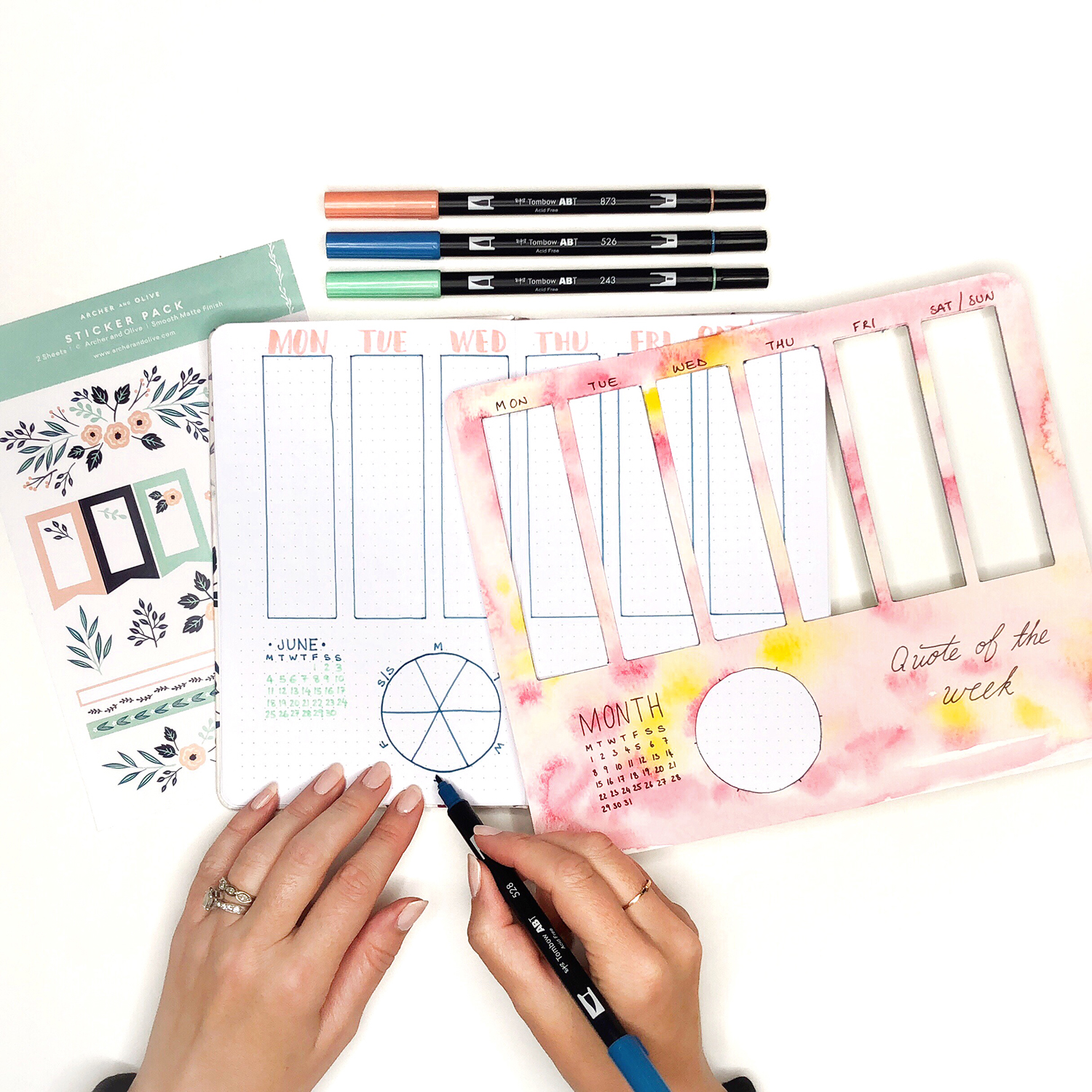 Step 2: Decorate Your Weekly Planner Spread
Now on to the really fun part, decorating! I want my weekly spreads to look pretty but in order to save time I choose a set of stickers, like these pretty floral ones from Archer and Olive, and then base my color theme around the stickers. The stickers do all the heavy lifting in making the page look nice, and I just fill in the rest with Dual Brush Pens in similar colors so the page has a cohesive look. Using the template and stickers means I can create a whole spread in under 10 minutes.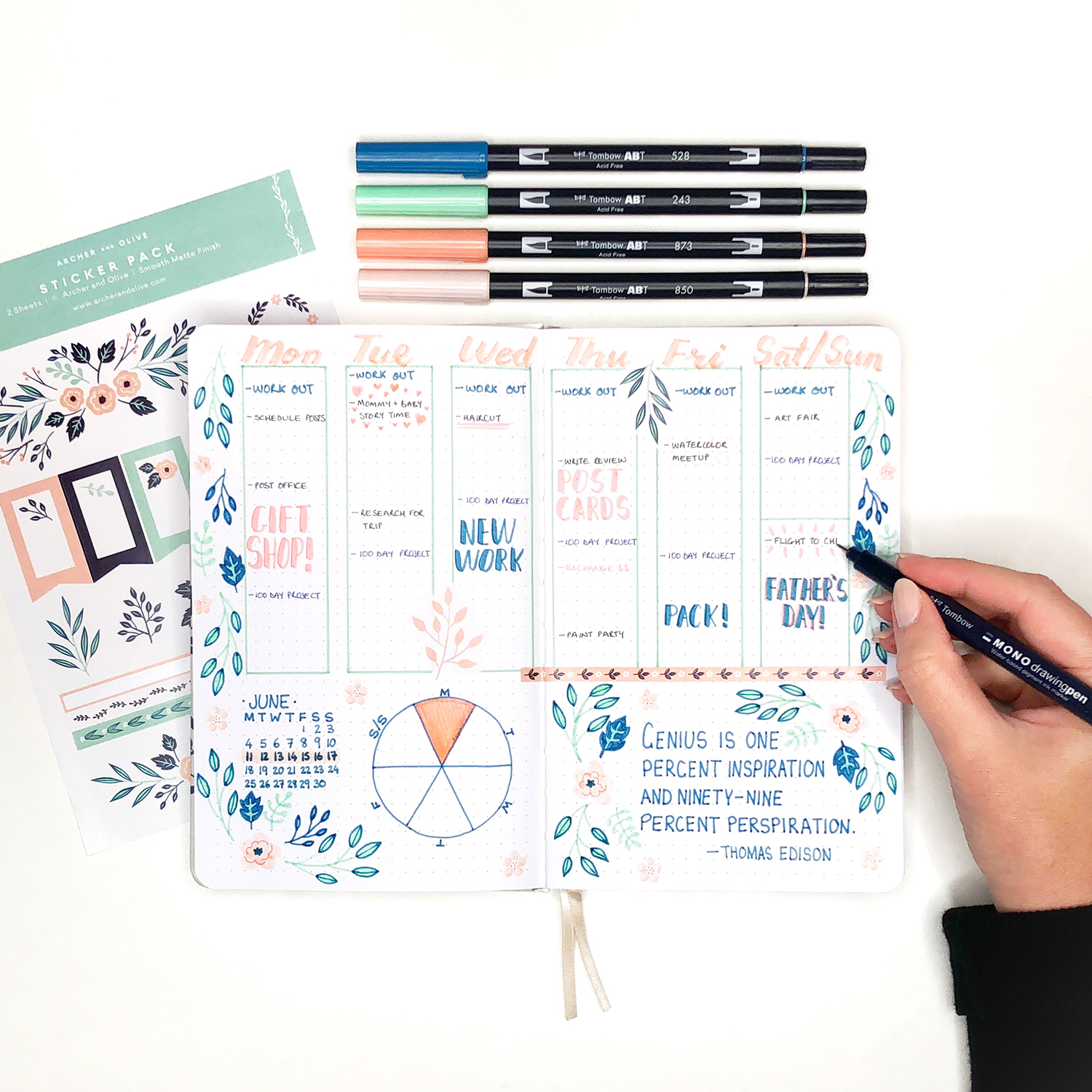 We'd love to see your planner spreads, show us by tagging @TombowUSA and @BrownPaperBunny on social media!
And if you'd like more planner inspiration check out 5 Tips for Setting Up Your Planner by Smitha, Watercolor Gems in Your Journal by Dani, and 5 Tips to Keep Your Journal Organized by Beth.