Who loves autumn and lettering puns? Hey Tombow fans! It's Mandy from @a_heartened_calling! Today, I'll show you how to letter an autumn pun with Tombow's Irojiten Colored Pencils! These pencils are my favorite colored pencils.  The tips are so sturdy and they blend so well! Let's gather our materials and get started!
MATERIALS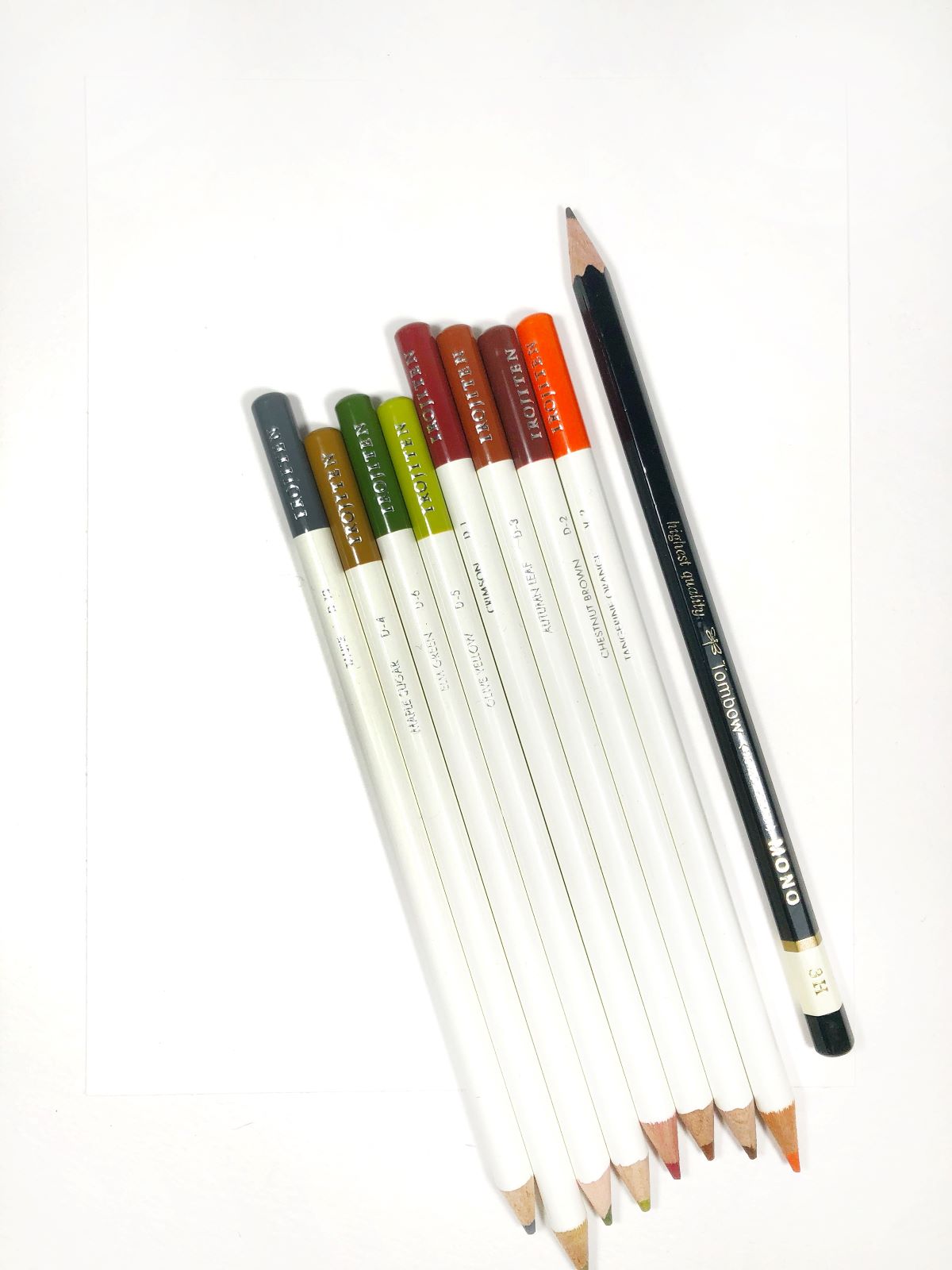 STEP 1 – Sketch Your Design
Using the MONO Drawing Pencil 3H, sketch out your autumn pun. For some extra fun, I drew a gourd in place of the "O" in the word "gourd." Draw some fall leaves around your composition.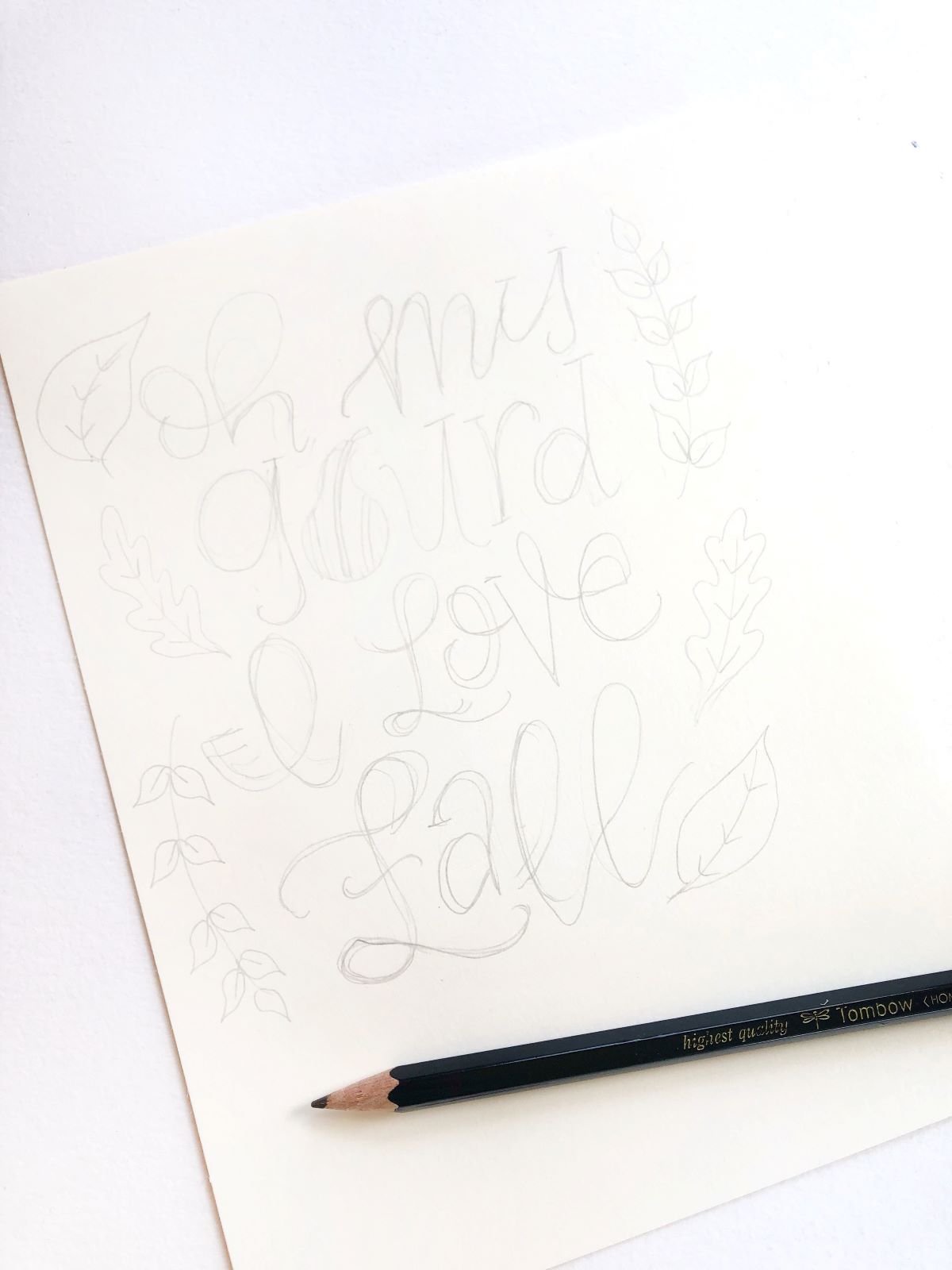 STEP 2 – Add Color
For my color palette, I chose autumn colors from Volume 2 and Volume 3 of the Irojiten Rainforest Dictionary Set (Maple Sugar, Elm Green, Olive Yellow, Crimson, Chestnut Brown, Autumn Leaf, Tangerine Orange and Taupe). For the first step, Use Autumn Leaf and trace over your first letter. Use faux calligraphy to thicken your down strokes.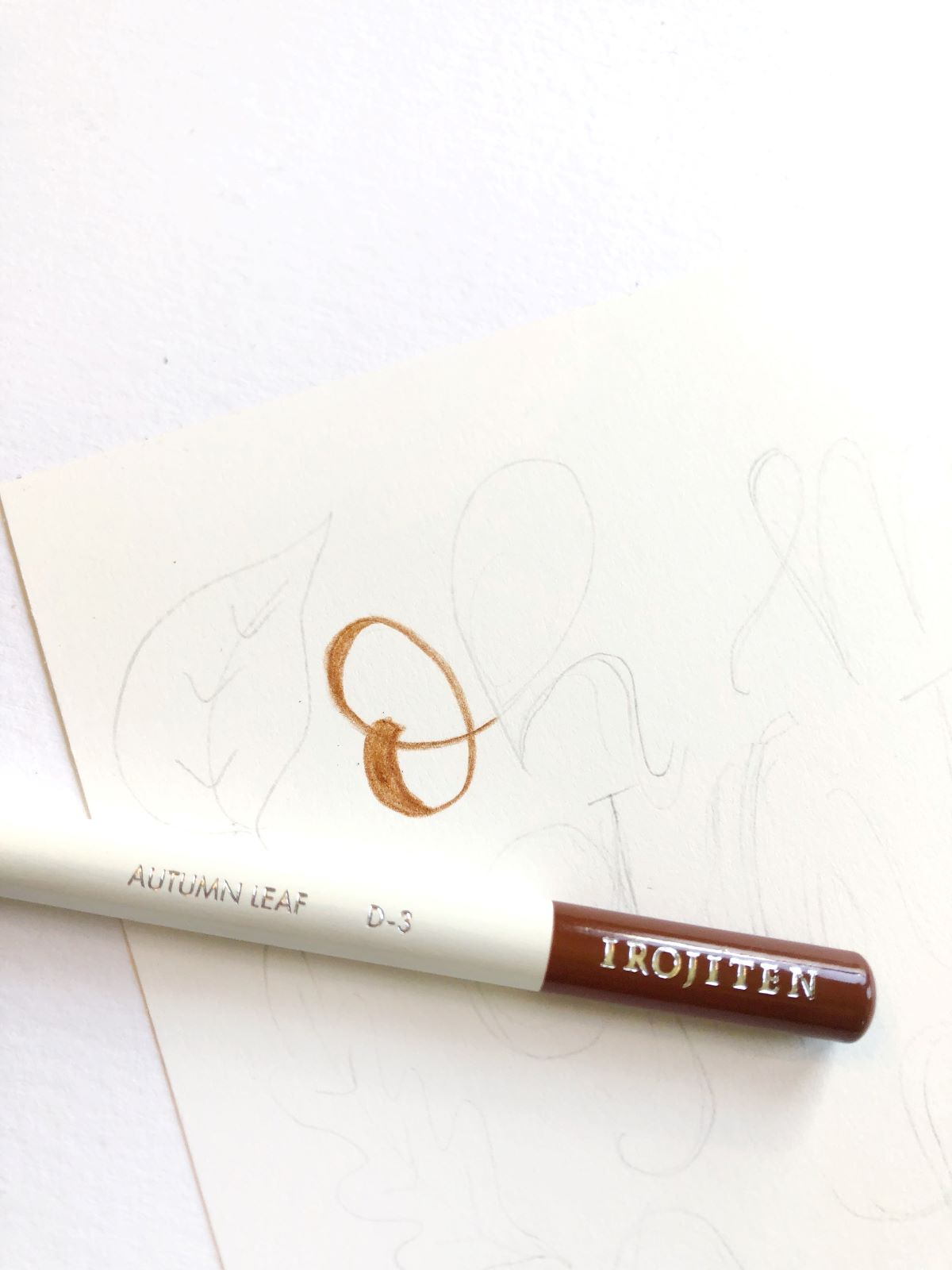 Next, use Chestnut Brown and color over the top two thirds of your letter.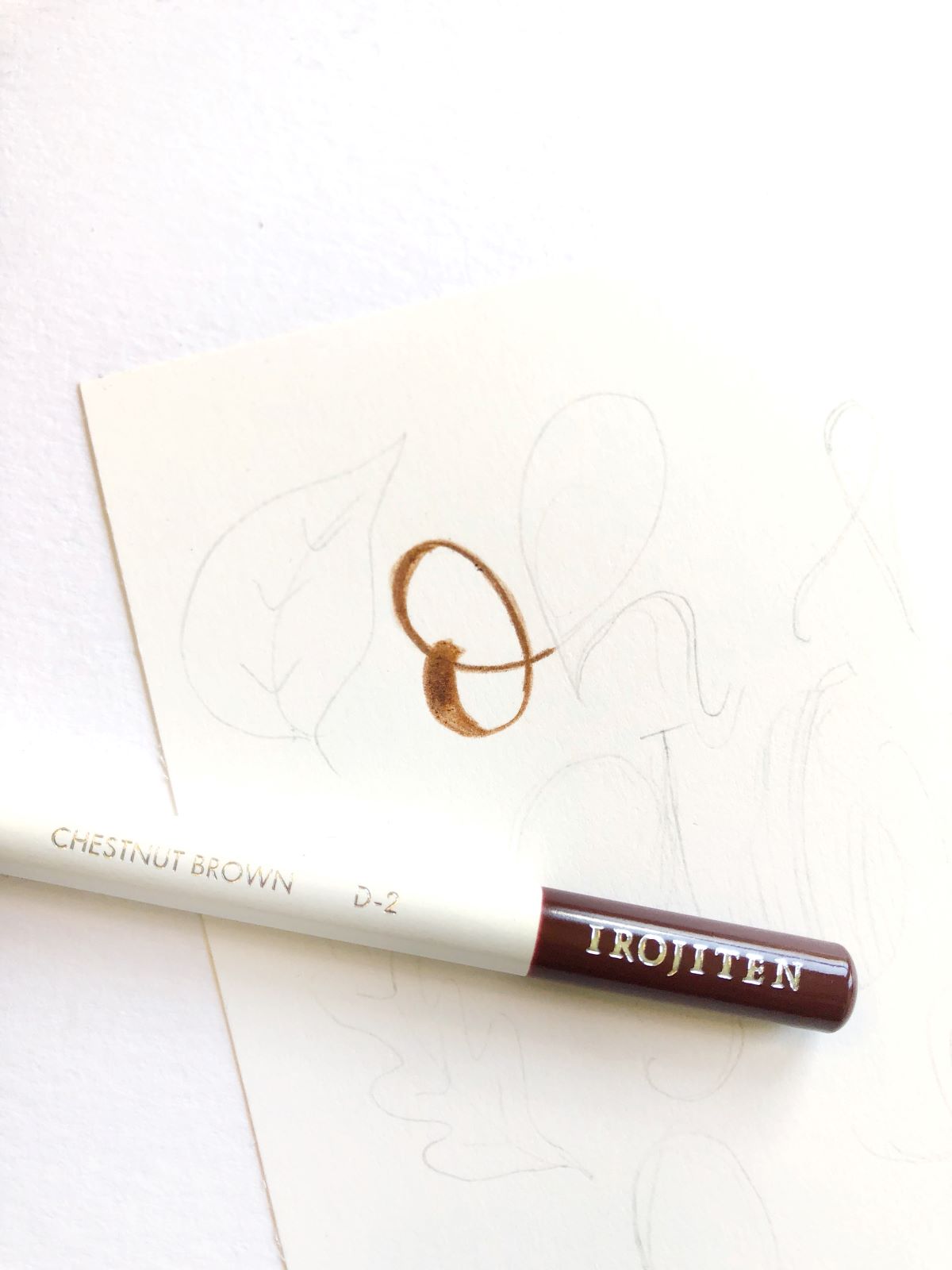 Then use Crimson to color in the top third part of your letter. Use Autumn Leaf to add a little more color to the bottom part of your letter, blending in the Chestnut Brown. These pencils work best with pressure. If you apply light pressure you will have a light color. If you apply hard pressure, you will get a nice rich color that will blend well. I wanted the Crimson to show well on the top of my letters, so I added a few layers of Crimson along with hard pressure to achieve that look. Repeat for all other letters in "Oh, My, I, Love and Fall."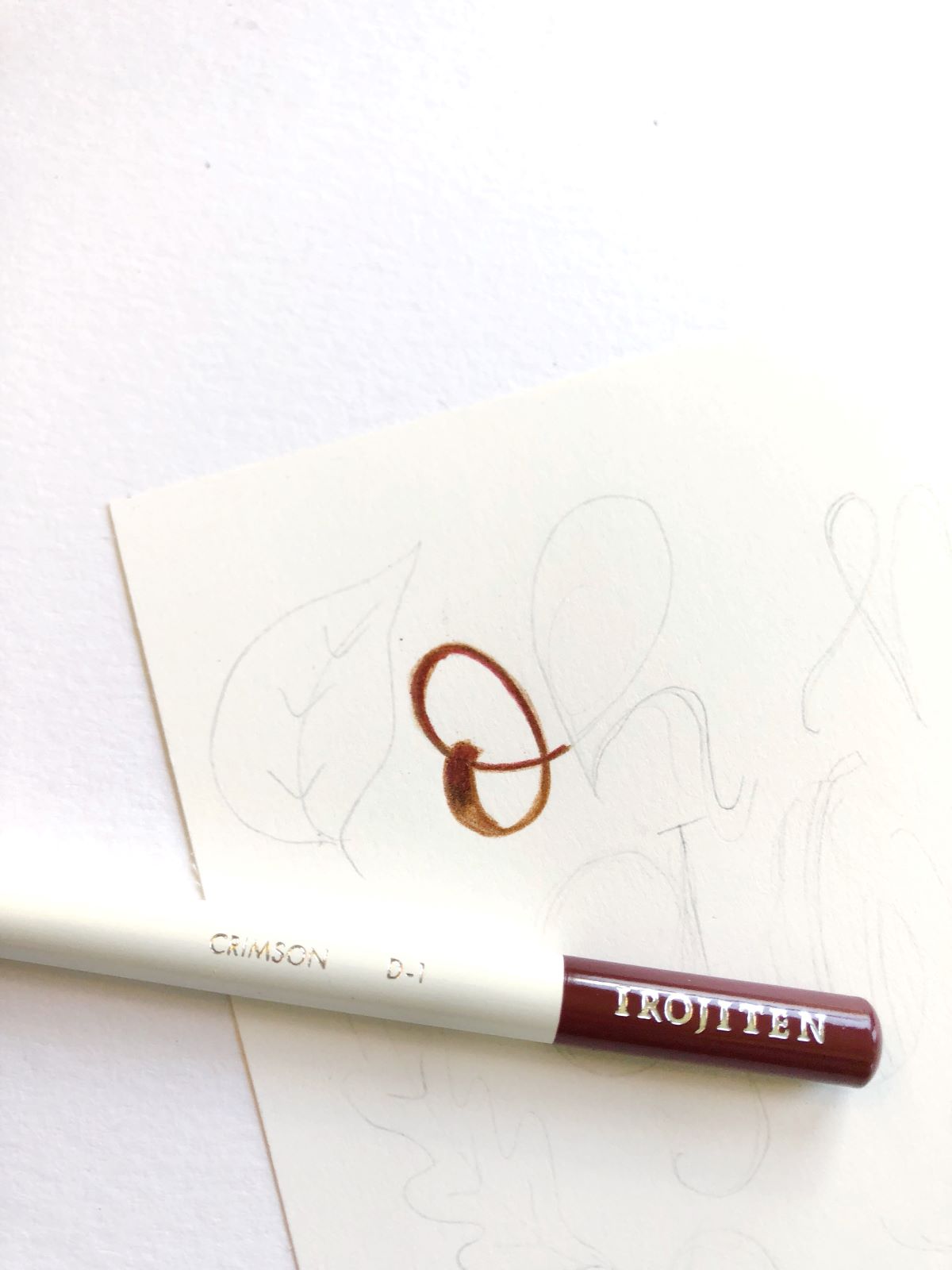 Here's what it looks like with those words finished: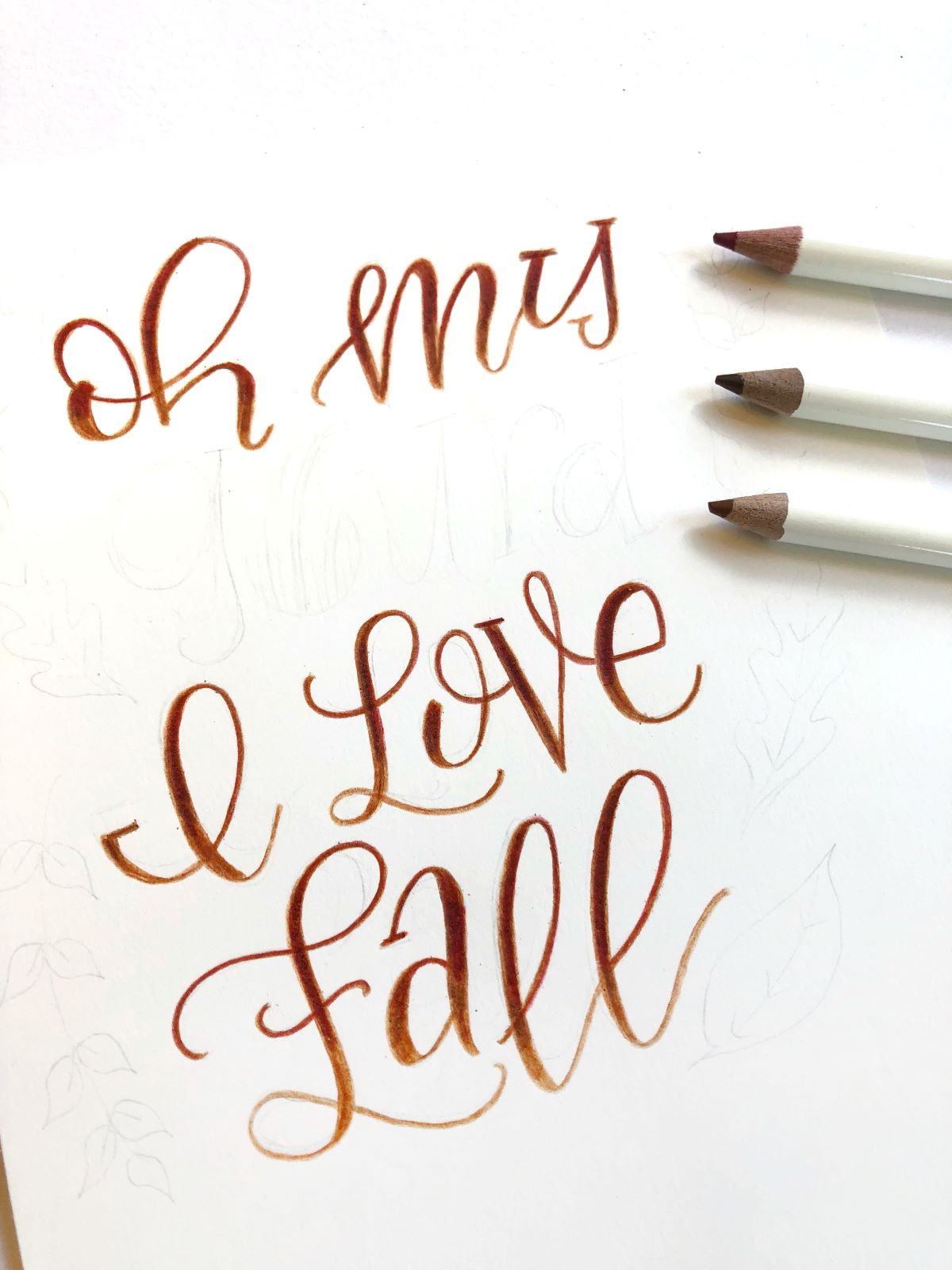 Now it's time to add green to the word "gourd." Using Olive Yellow, trace over the first letter "G" and use faux calligraphy on your down strokes.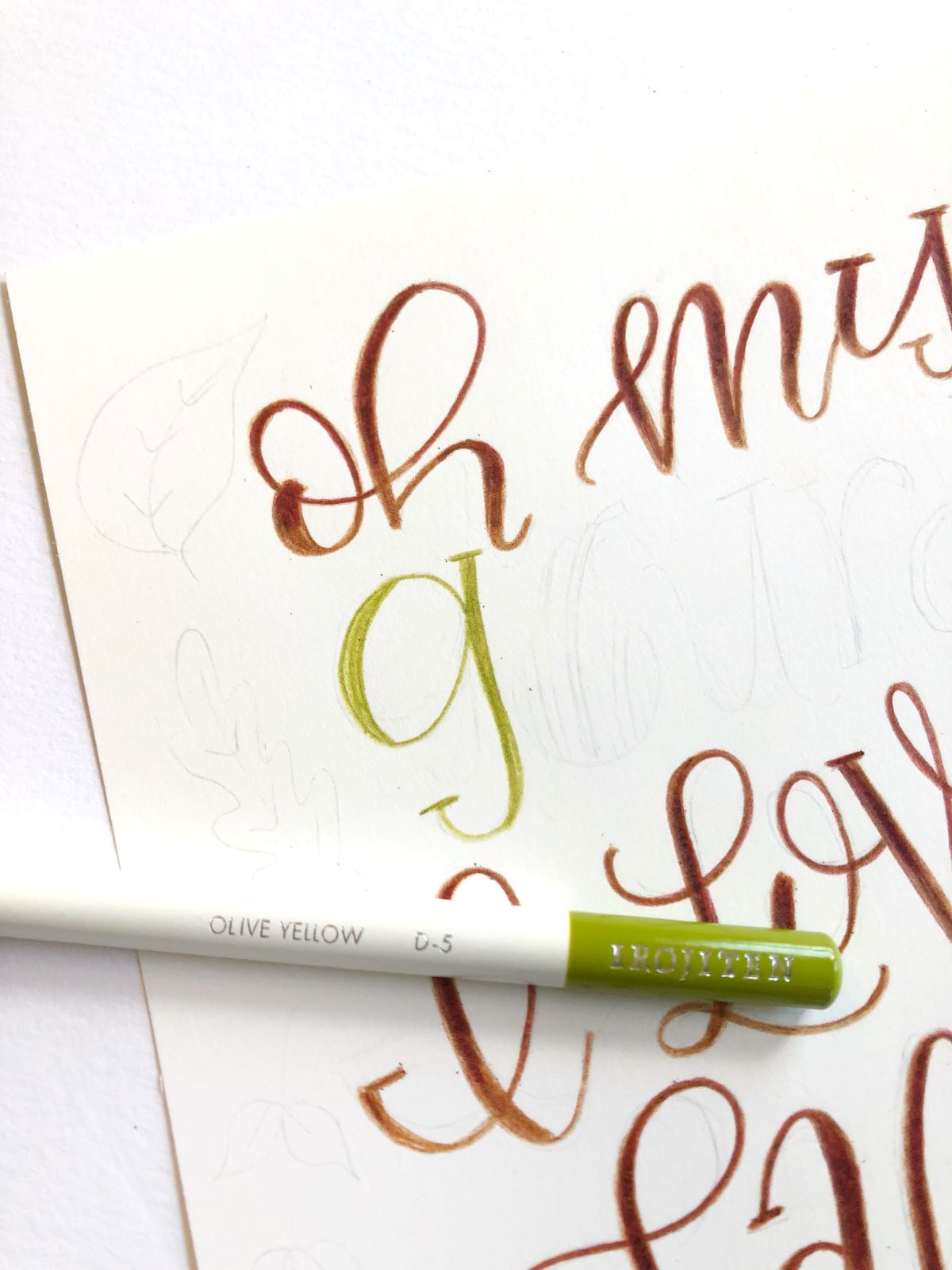 Next, use Maple Sugar and color in the top two thirds of your letter.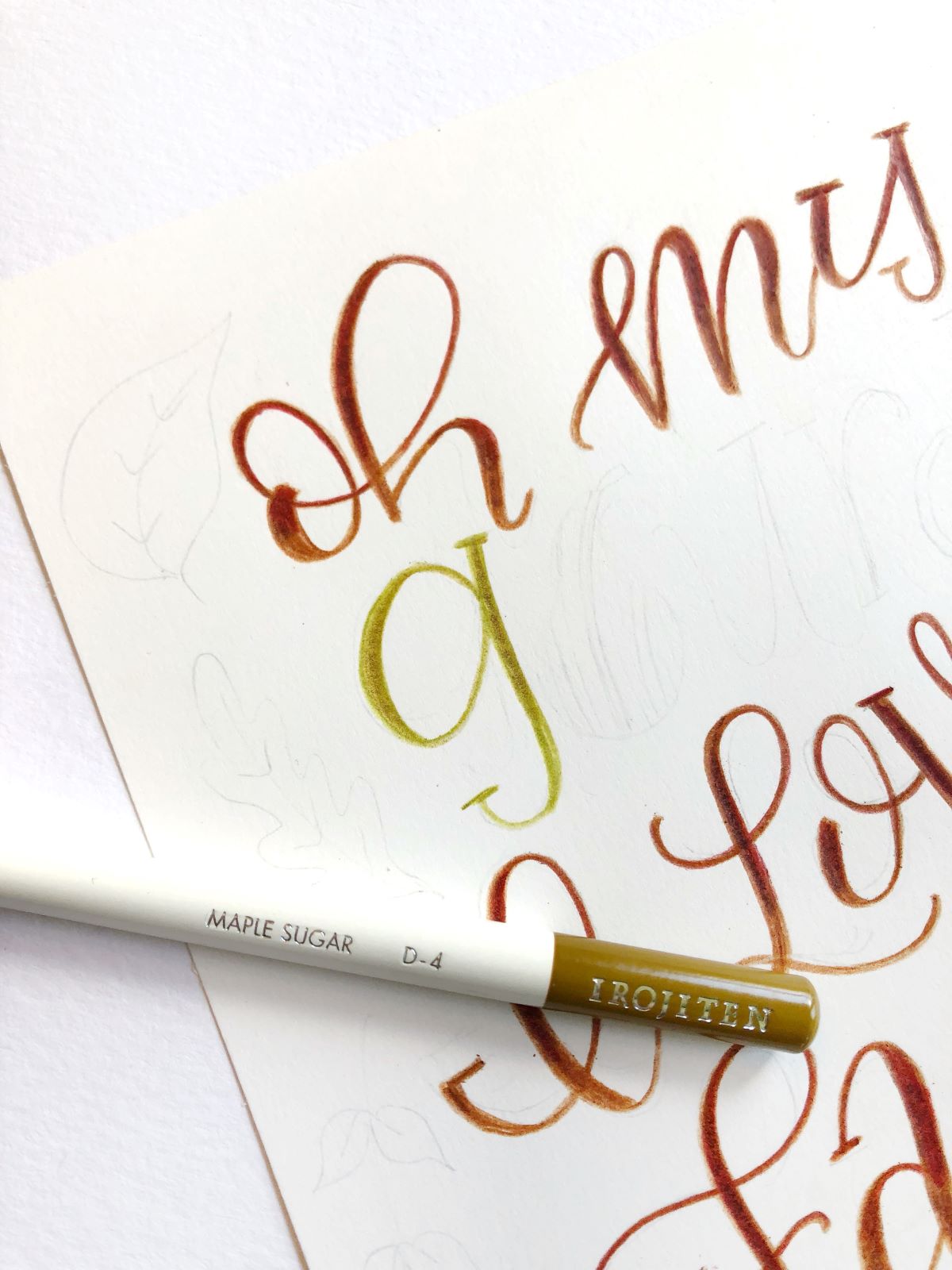 Lastly, use Elm Green to color in the top third of your letter. For the work "gourd", use Olive Yellow to outline it. Then, use Elm Green to add the inside detail.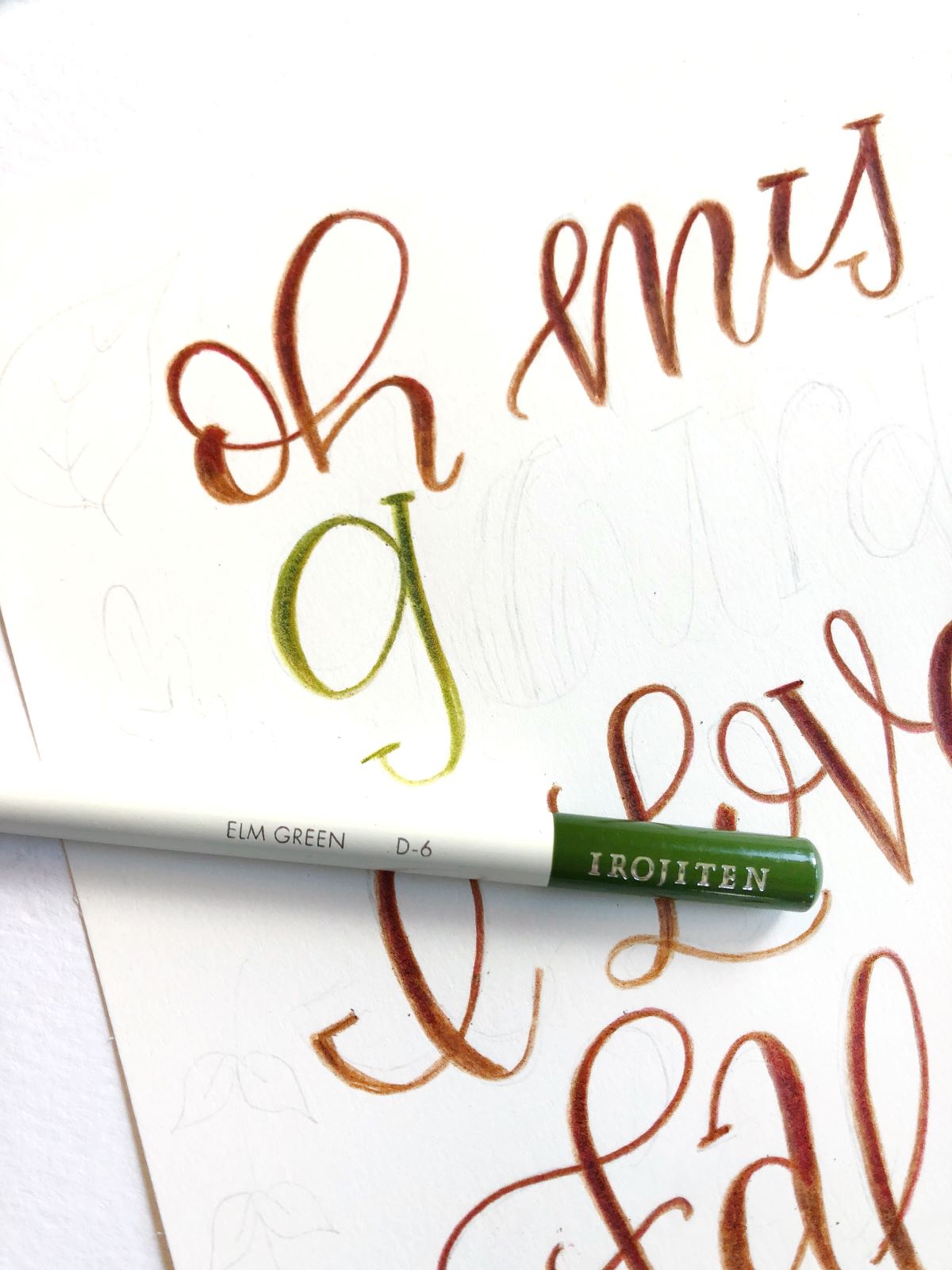 STEP 3 – Add Shadow And Color To Leaves
Using Taupe, add a shadow to the right side of all your letters. Then, using a combination of all the pencils we've used, color in your leaves.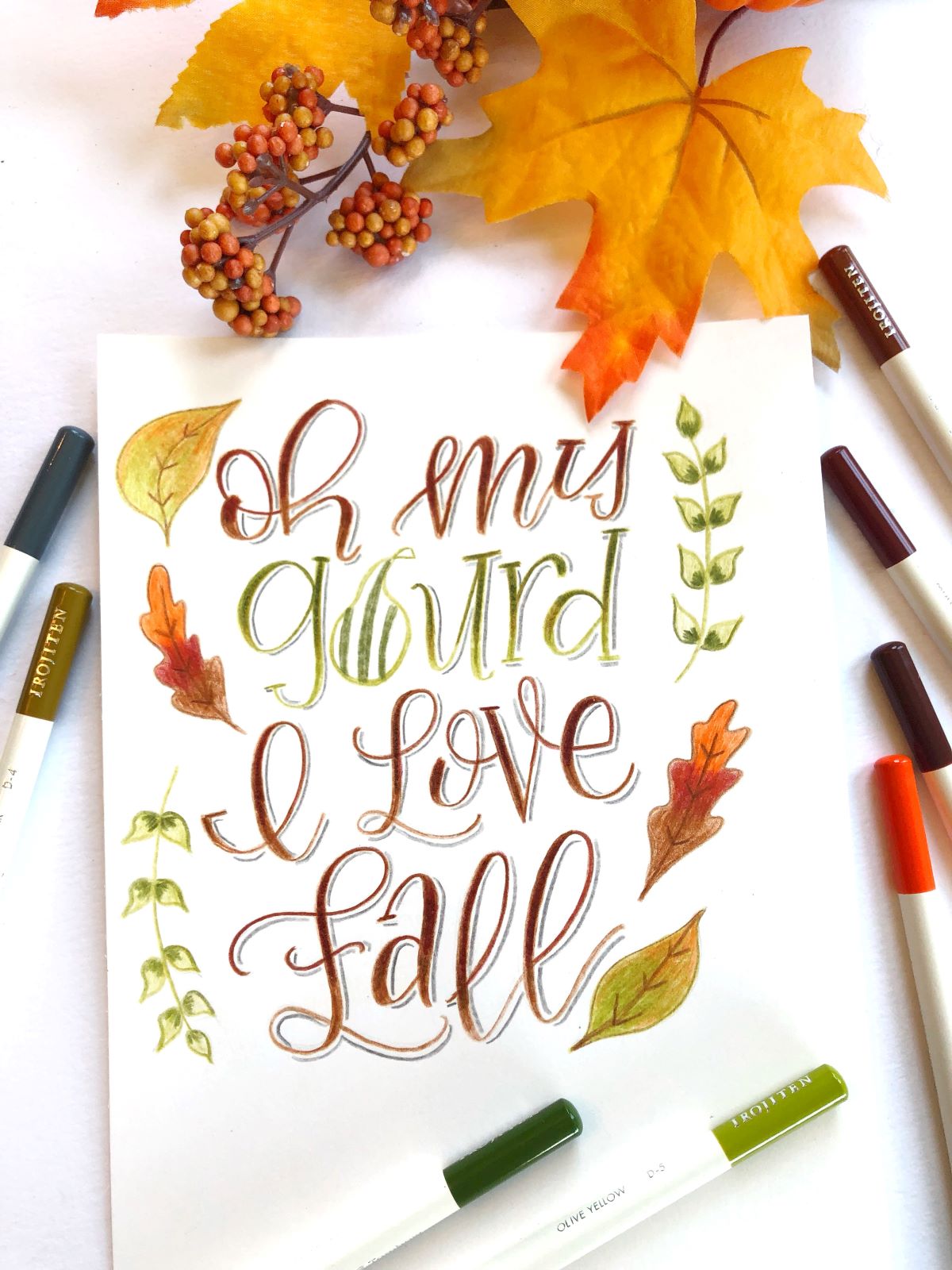 Your autumn pun is done! I hope you enjoyed learning how to create this fun piece! If you create your own, be sure to tag @tombowusa and @a_heartened_calling so we can see your beautiful work!
For more fall projects, check out these posts!
Happy creating, and see you next time!
Mandy