Hey Tombow friends, it's Jennie! I can't tell you how excited I was to open the September Tombow VIP Club box! The NEWEST and most exciting product for me was the Tombow Fudenosuke Neon Brush Pens. I'm going to show you how to create an entry in your gratitude journal with the Tombow VIP Club box products.
Supplies: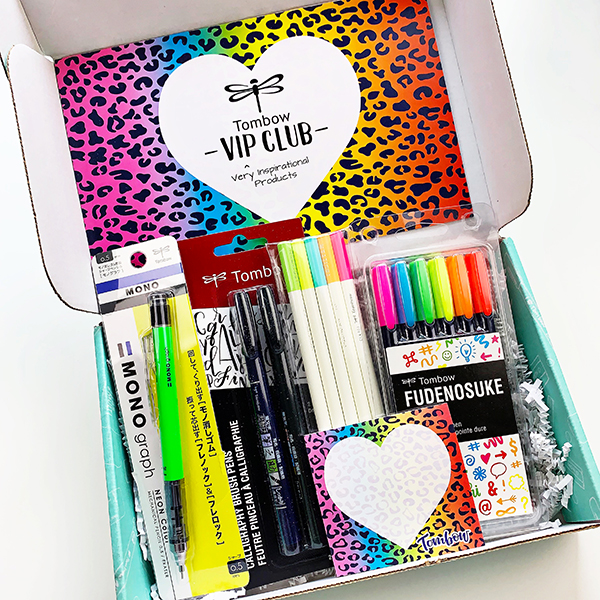 These photos don't do justice to the super bright colors of these Tombow Fudenosuke Neon Brush Pens. The Tombow VIP Club box sold out in hours! However, the Tombow Neon Fudenosuke Brush Pens will be available in a few weeks. Make sure you sign the Tombow VIP Club Form, so you don't miss any future Tombow VIP Club boxes!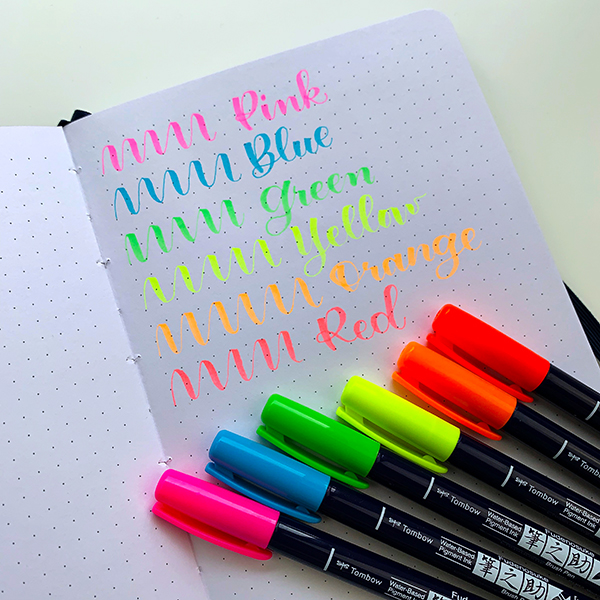 To complete the neon theme, the box also included exclusive Tombow Post-it Notes and Tombow Irojiten Colored Pencils. It also included the main staple for every planner and journaling fanatic, the Tombow Fudenosuke Brush Pens.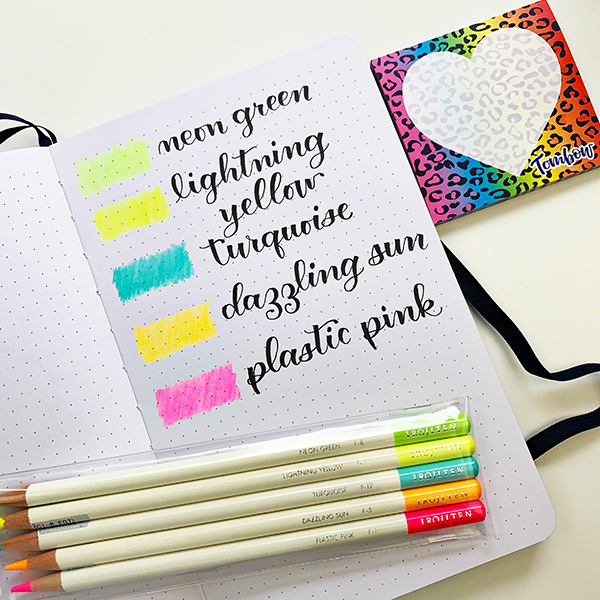 Journal your gratitude with photos.
I used the Tombow Mini Glue Tape to add my Instax photos to my journal. You can also use a collage app like PicStitch to put lots of small photos on one page. This adhesive is very strong but also small, so you can easily store it in a planner pouch. This method is perfect for people that have difficulty writing their feelings.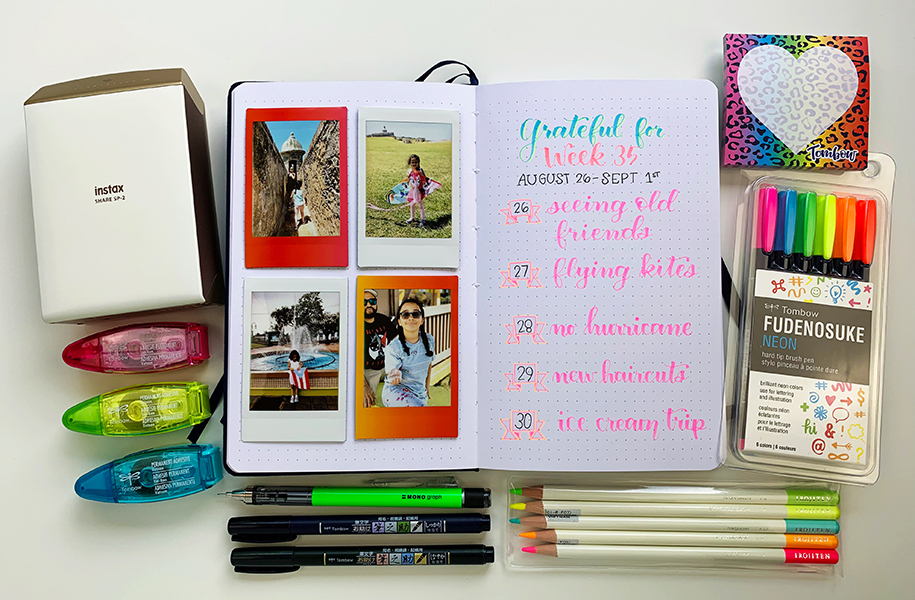 Daily Quick Notes:
You don't need to write a long deep paragraph. Sometimes all you need is one word or phrase. I loved using the Tombow Fudenosuke Neon Brush Pens to letter this page.
Use A Calendar Format:
You can add your gratitude directly onto your planner. You can also track it weekly using a system like Project Life®.
Use Ephemera and Other Miscellaneous:
You can add ticket stubs, receipts, tags, cookie fortunes, coffee sleeves, used gift cards, and other paper tidbits that you can glue on a journal using the Tombow Mini Glue Tape.
Use Quotes:
Sometimes you are stuck on what to say, but you find the perfect quote that defines your feelings.
Make it a family project!
Include the kids in your project! It's a great way to teach them how to enjoy every little thing.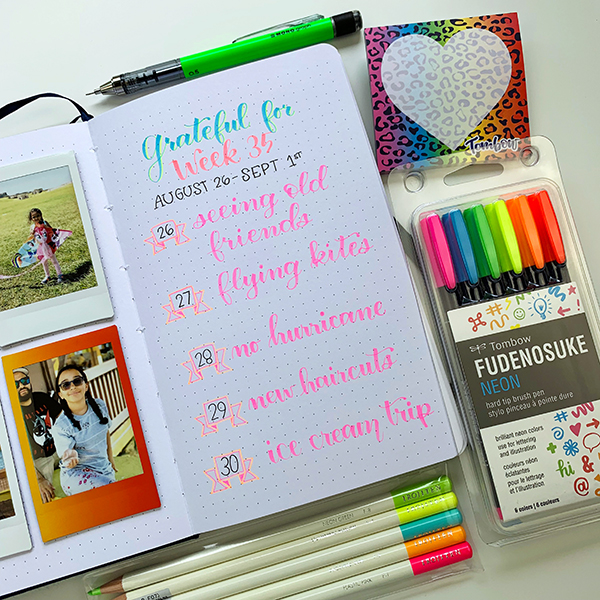 I hope you enjoyed these ideas! Make sure you snag the next Tombow VIP Club box!