Do you have a gratitude journal? Hey Tombow fans, it's Mandy from @a_heartened_calling! Today, I'm showing you how to create a geometric cover page for your gratitude journal!  Gratitude journals are a fantastic way to really appreciate everything we have. Studies have even shown that writing down a few things we are thankful for every day makes people happier! If you haven't started one yet, you can today!  Let's grab our supplies to create our cover page!
MATERIALS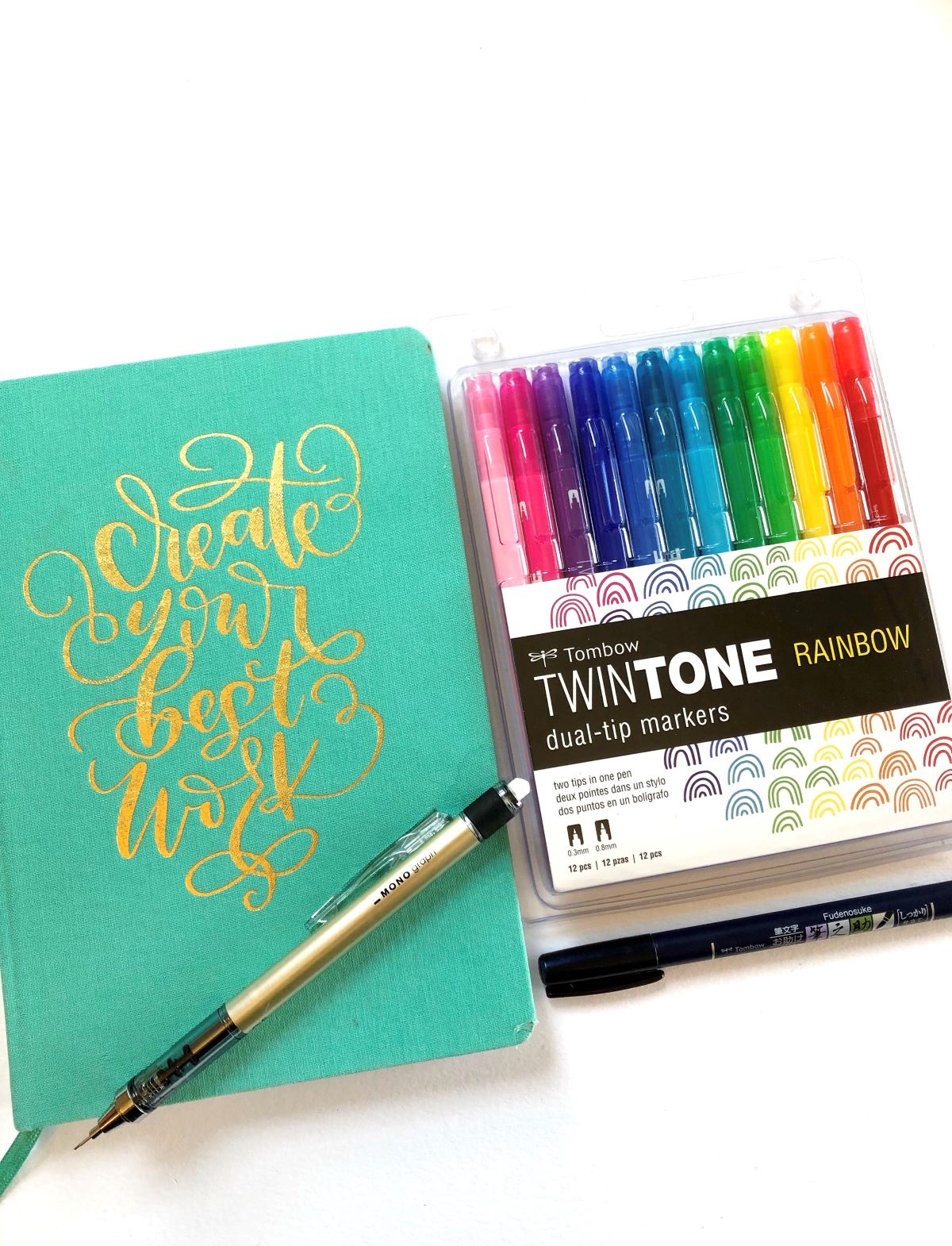 STEP 1 – Create Shapes
Using thin washi tape, run four strips vertically with each strip the same distance apart on the beginning page of your dot grid journal. Dot grid journals are great to help line things up equally. I counted five dots between each strip.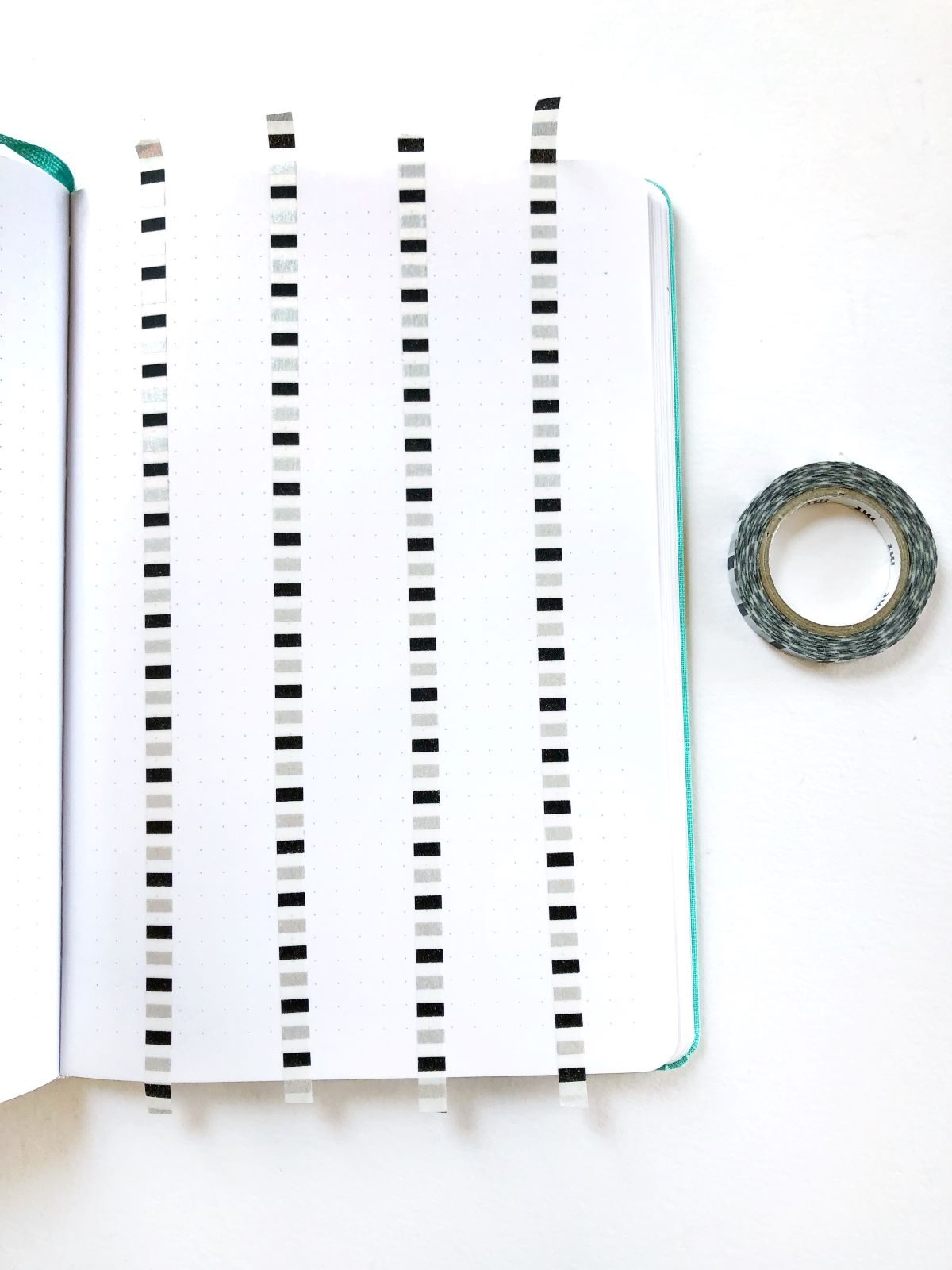 Next run six strips of washi tape at a diagonal from left to right in an upward direction. I counted five dots in between each strip.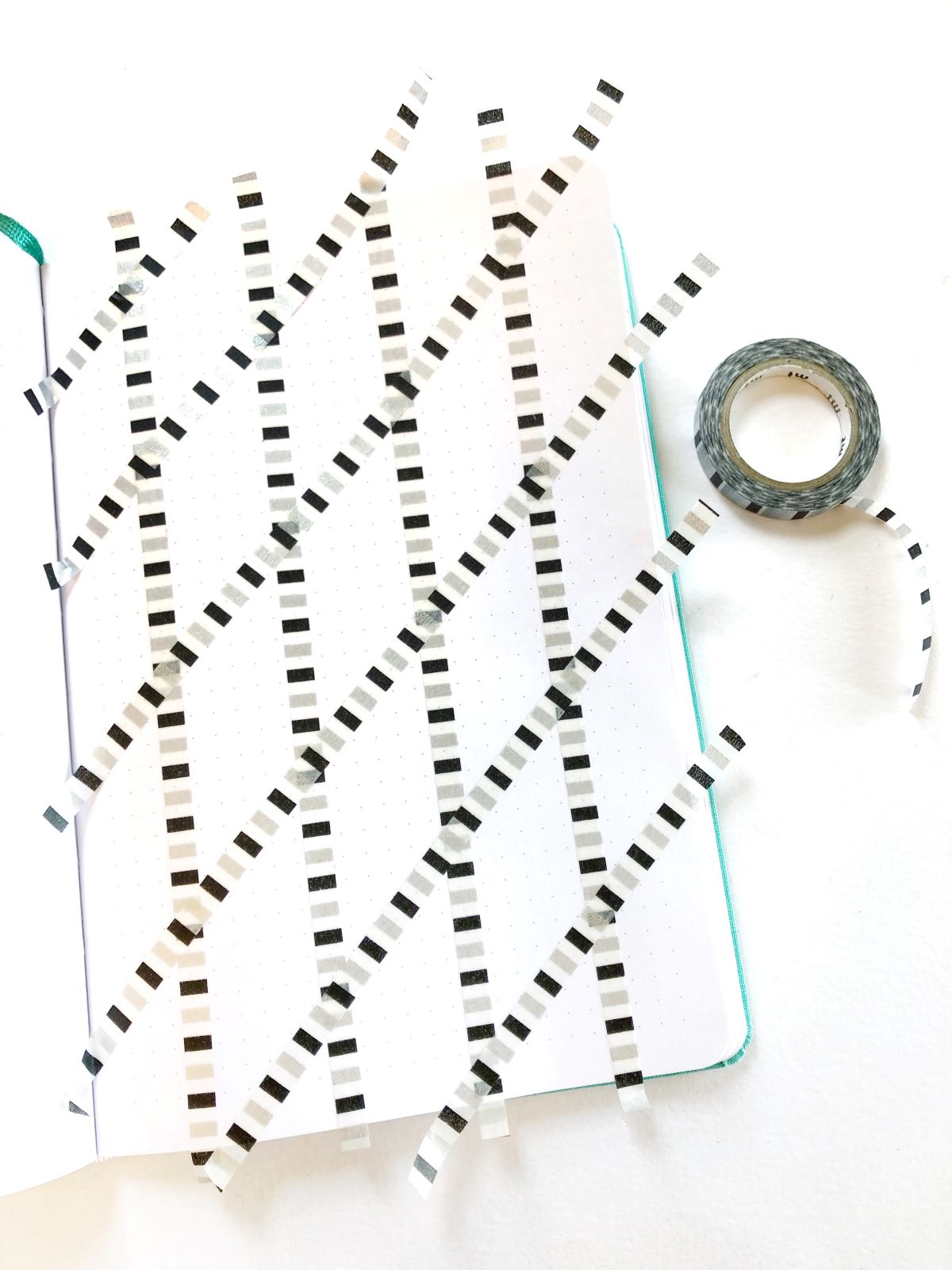 Lastly, run six strips of washi tape at a diagonal from left to right in a downward direction. Make sure the tape intersects each point where the tapes meet vertically. I counted five dots between each strip.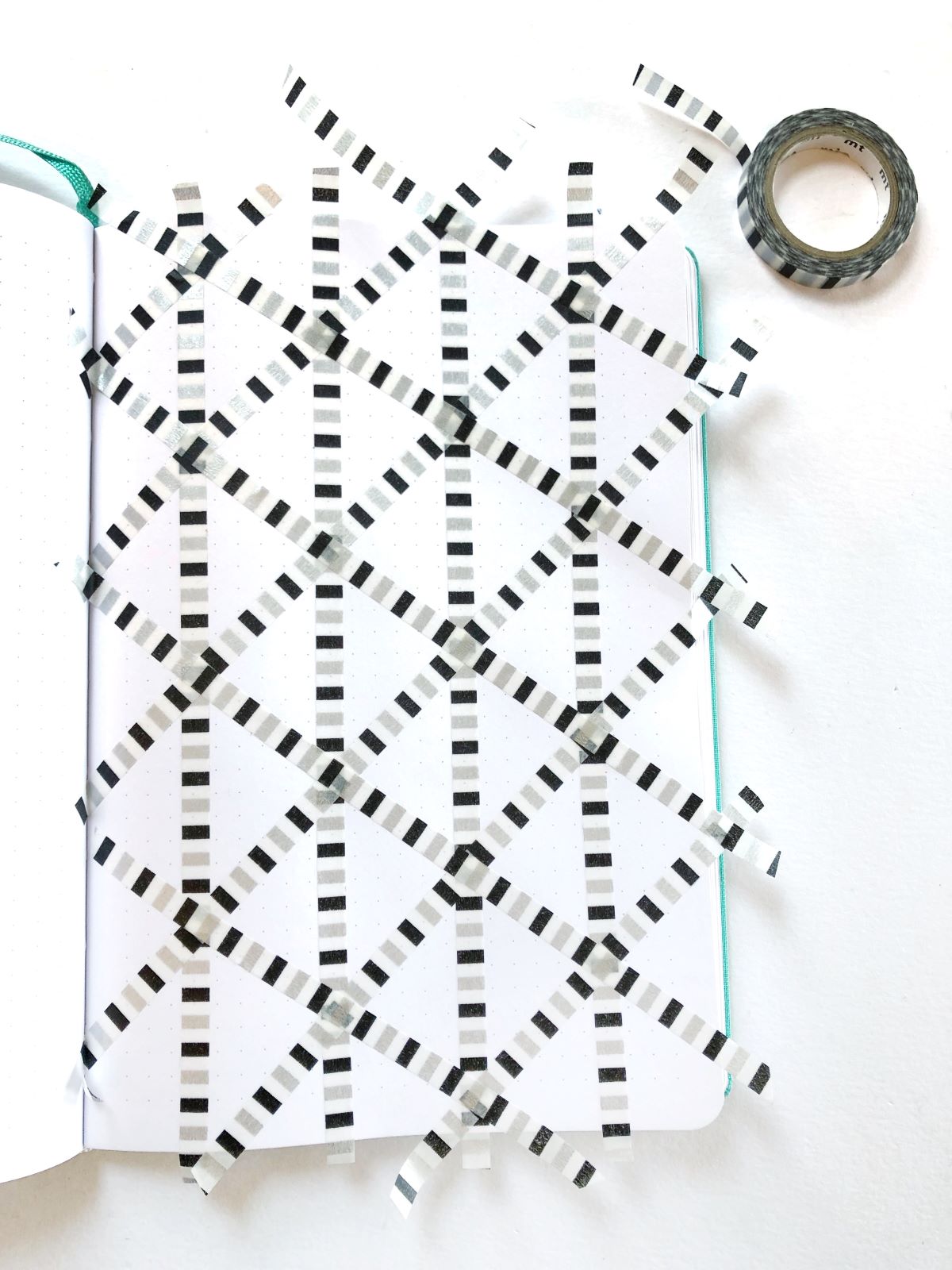 STEP 2 – Add Color
Using the bullet tip of the Rainbow TwinTone Markers, color each row of triangles. Work in a gradient fashion, starting with Pale Rose, Fuchsia Pink, Violet, Prussian Blue, French Blue, Turquoise Blue, Light Blue, Green, Yellow Green, and Yellow.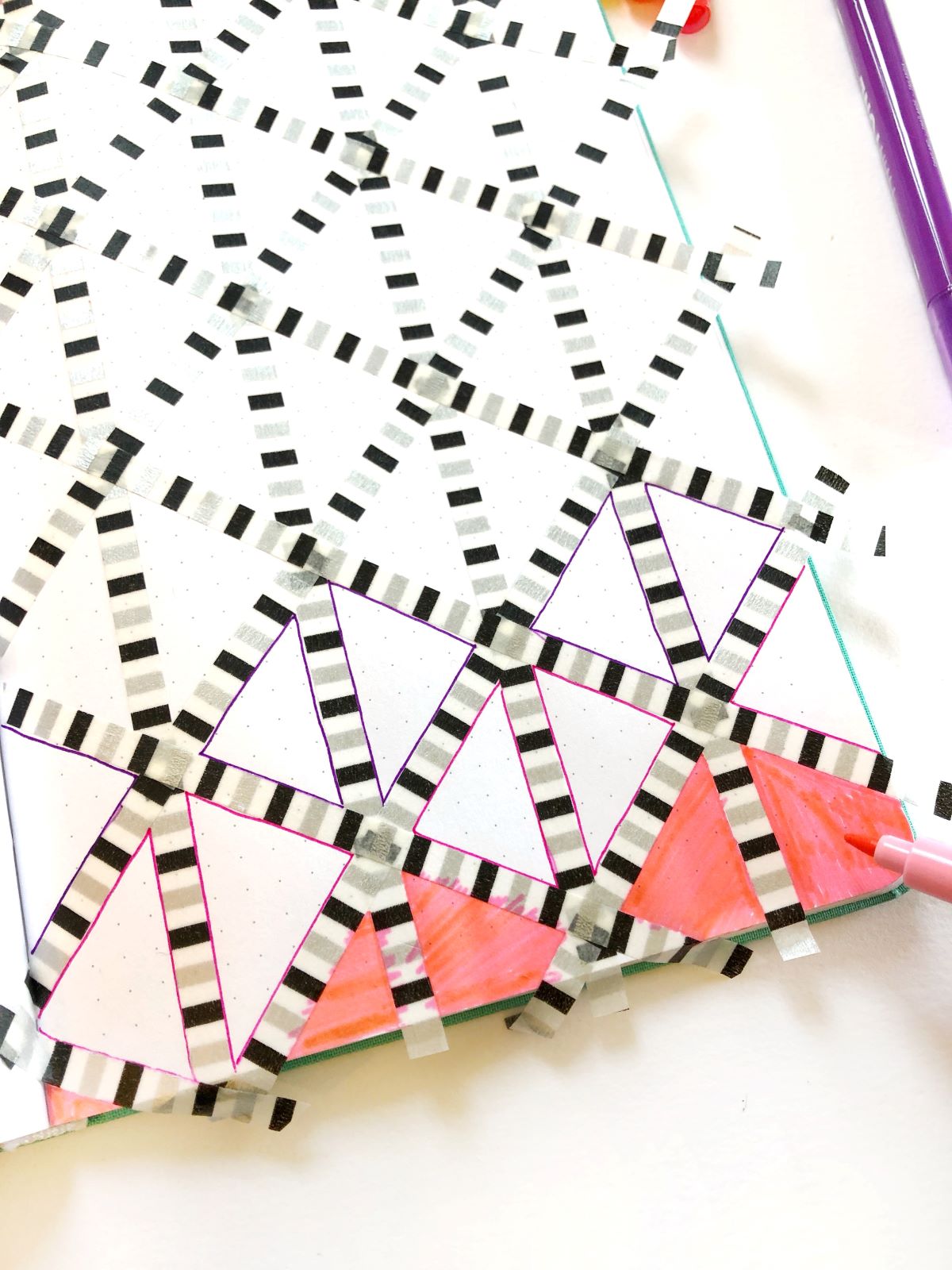 Here's what it will look like once it's all colored in!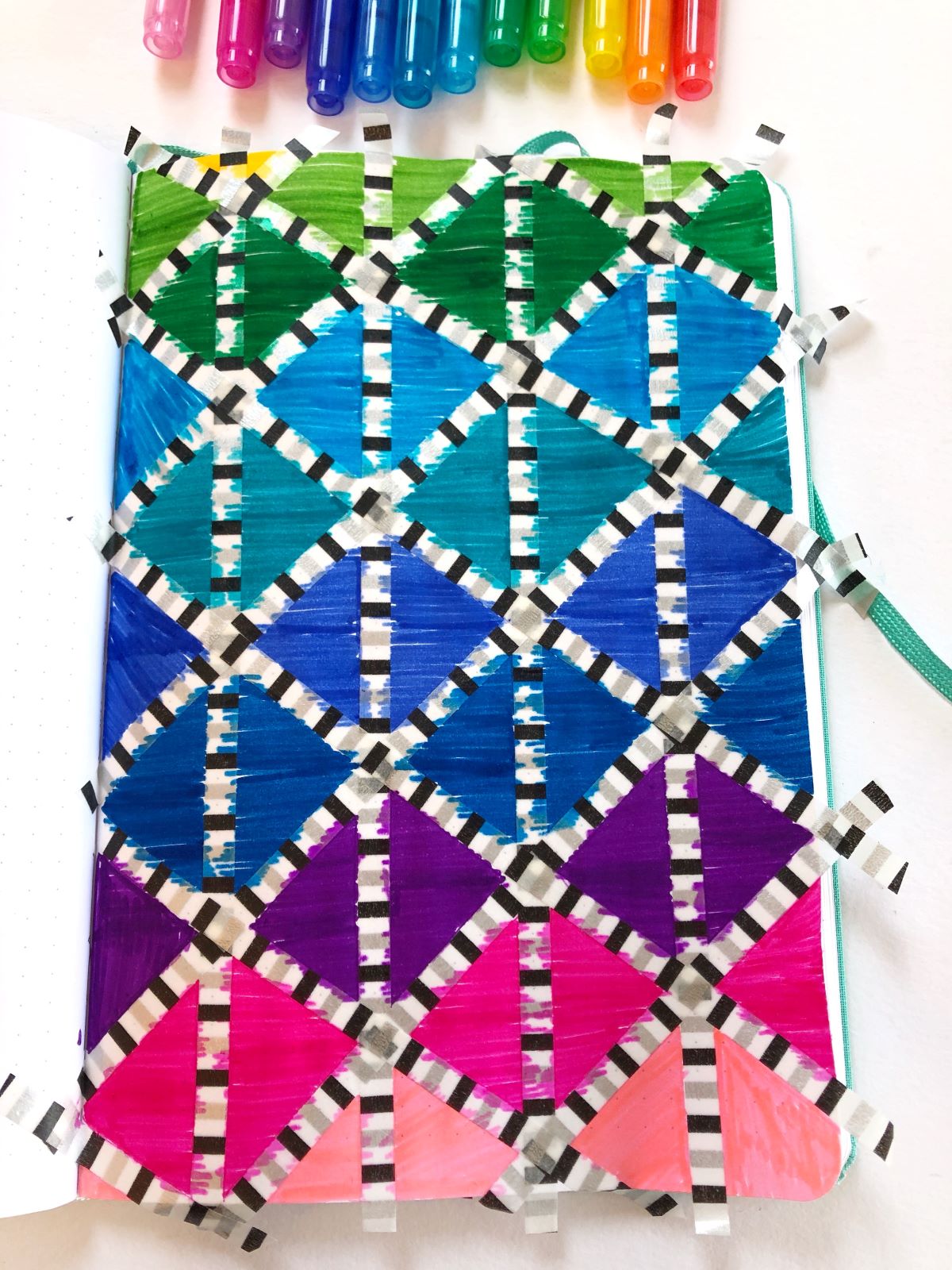 Next remove all the washi tape to reveal your triangles! Washi tape is perfect for this project. It won't damage the paper when removing!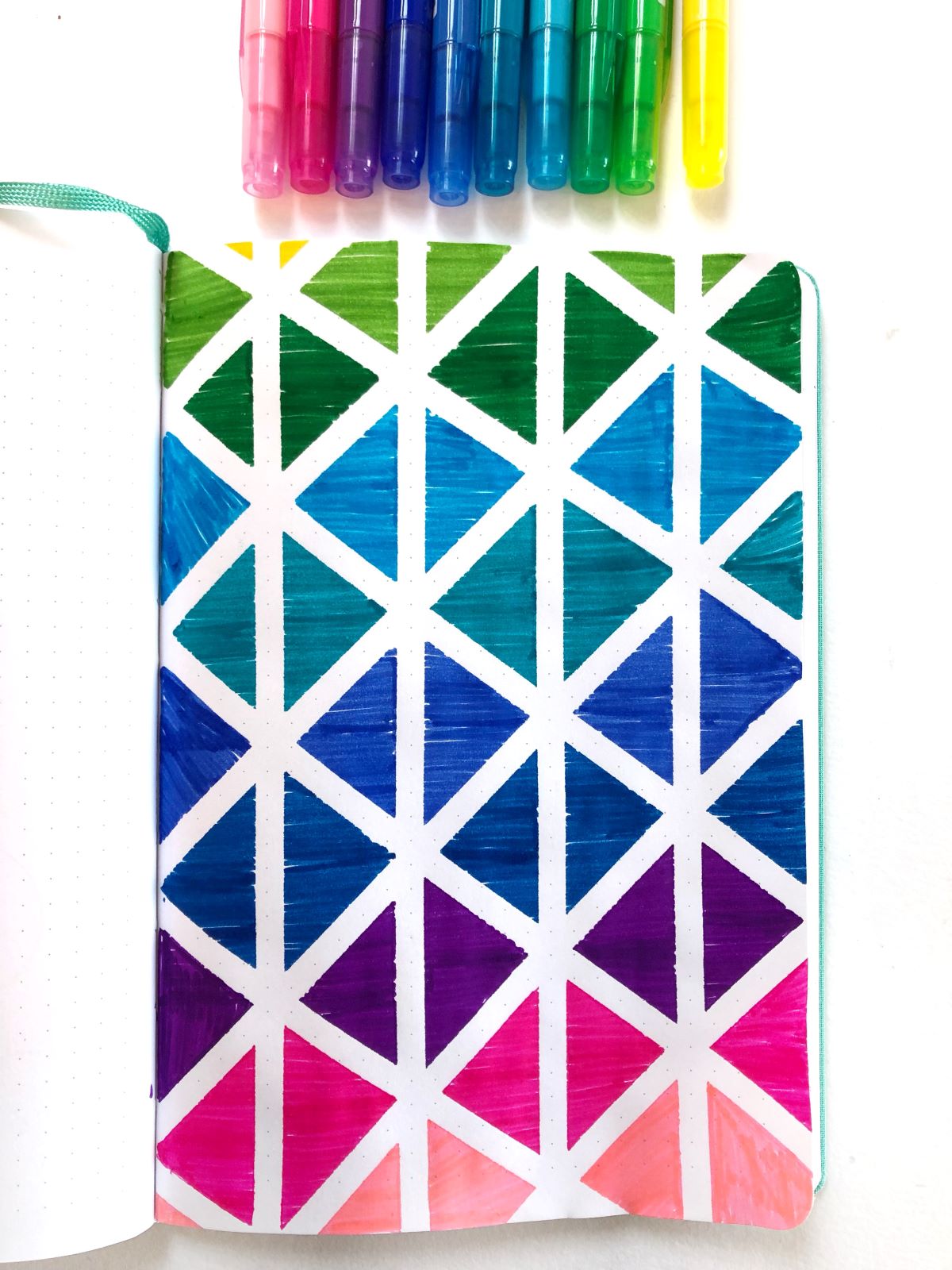 STEP 3 – Lettering
Using the Fudenosuke Hard Tip Brush Pen, letter out "Thankful For…" in the middle of the page. Then using the bullet tip of the Yellow TwinTone Marker, create a shadow to the right side of your down strokes where each letter appears in the white sections. This helps to make the black lettering pop a little more off the page!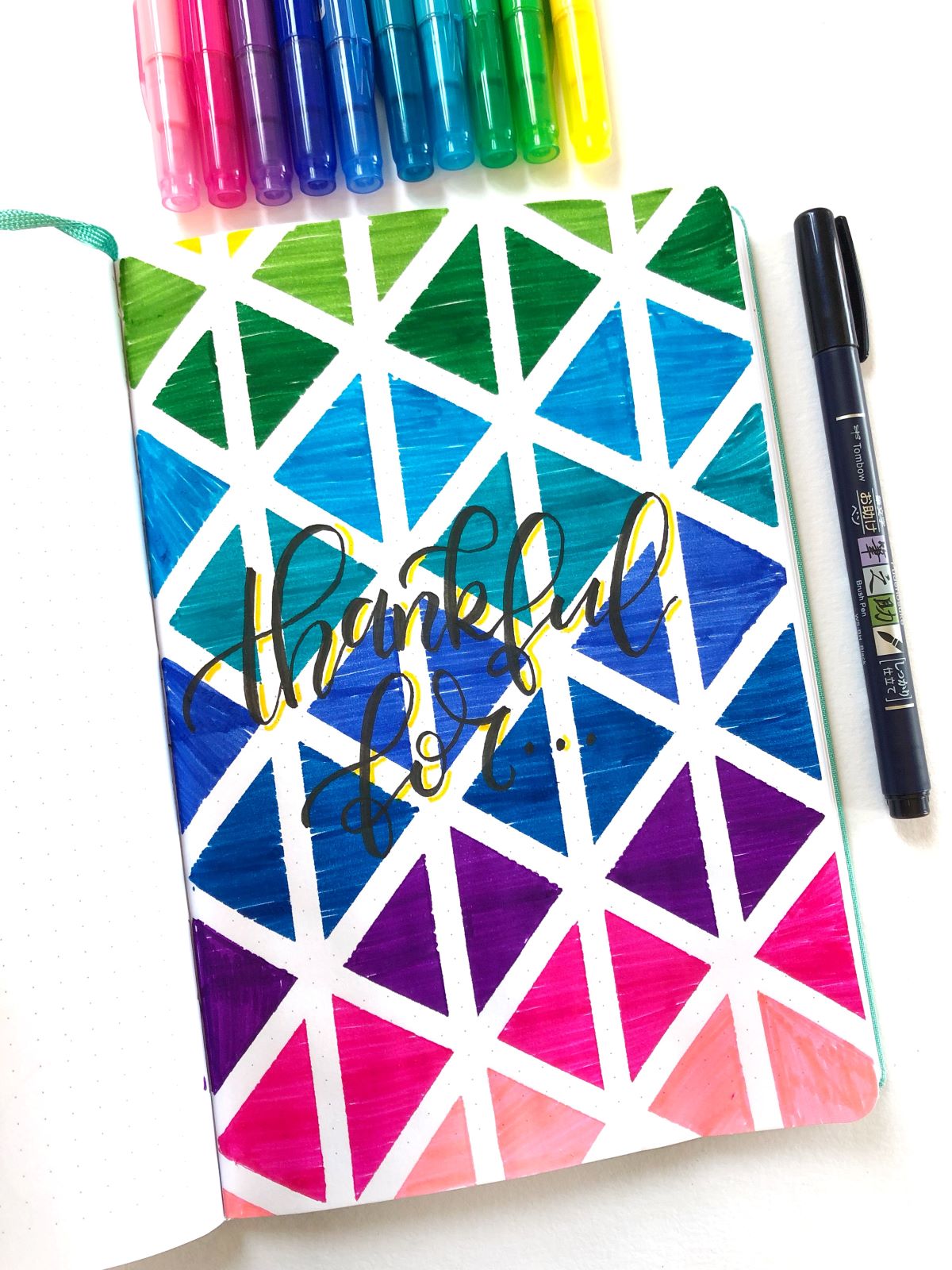 Your geometric cover page is complete!  Give this project a try with the Pastel or Bright TwinTone Markers also!
For more geometric inspired art, check out these posts below!
Thanks for following along today! I hope you enjoyed this tutorial! If you give it a try, be sure to tag @tombowusa and @a_heartened_calling so we can see your beautiful work!
See you next time!
Mandy