Hey y'all, Katie from Studio Katie here! Today, I'm going to show y'all a few fun techniques to create a gratitude junk journal! What is a junk journal? It's similar to an art journal, however it's made mostly from found papers, ephemera, and recycled materials, as well as adding some journaling of course! You can create junk journals about anything and everything. It's a really fun method of memory-keeping. A gratitude journal is a diary of things for which one is grateful. Today I'm combining the two!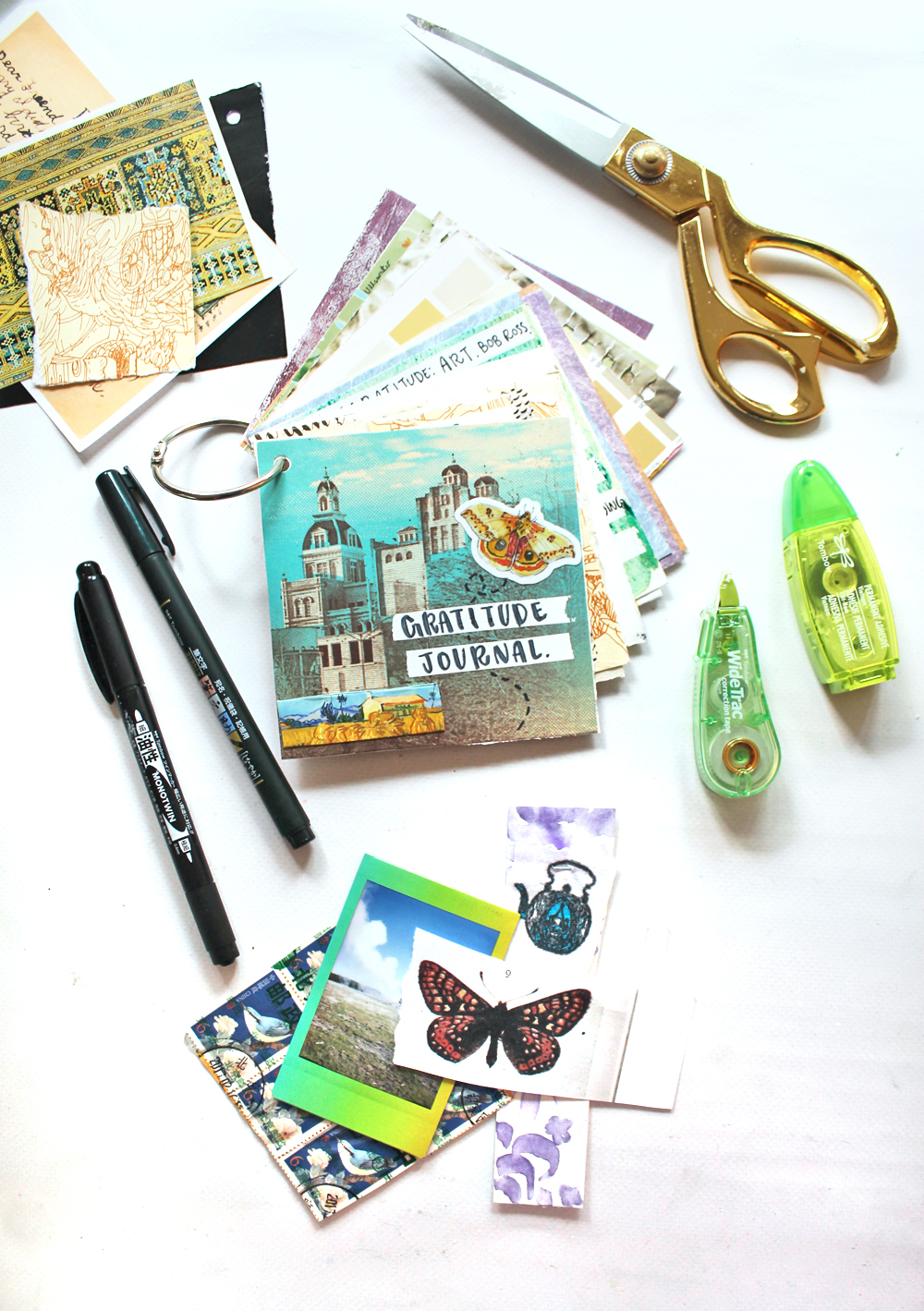 Supplies:
A junk journal. I'm using pieces of 4″ scrap papers I've gathered and bound with a binder ring. You can use any journal you like!
Tombow WideTrac Correction Tape
Ephemera/papers/embellishments
Tombow 3D Foam Tabs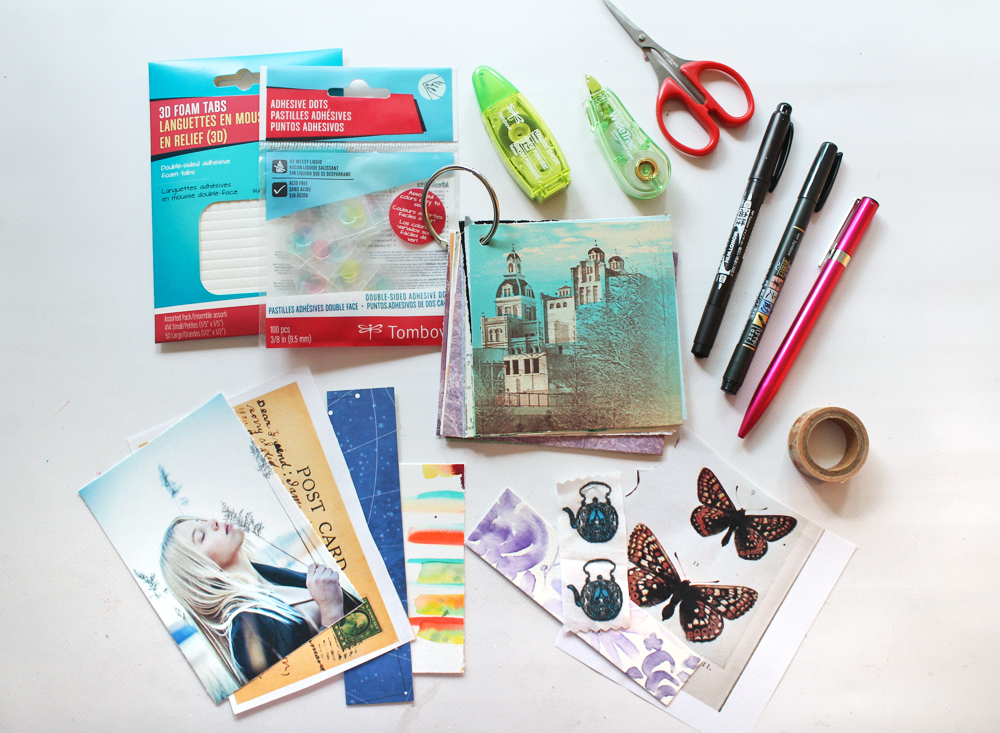 Technique one:
Use correction tape for a label. I applied the WideTrac Correction Tape on my cover paper to create an easy white space for a title. The broad tip of the MONO Twin Permanent Marker writes smoothly over the Correction Tape.
Try using the same technique to apply stripes down your page for longer journaling. The "ABC's of Gratitude" is a fun gratitude journaling prompt. Write down one thing you're grateful for starting with every letter of the alphabet.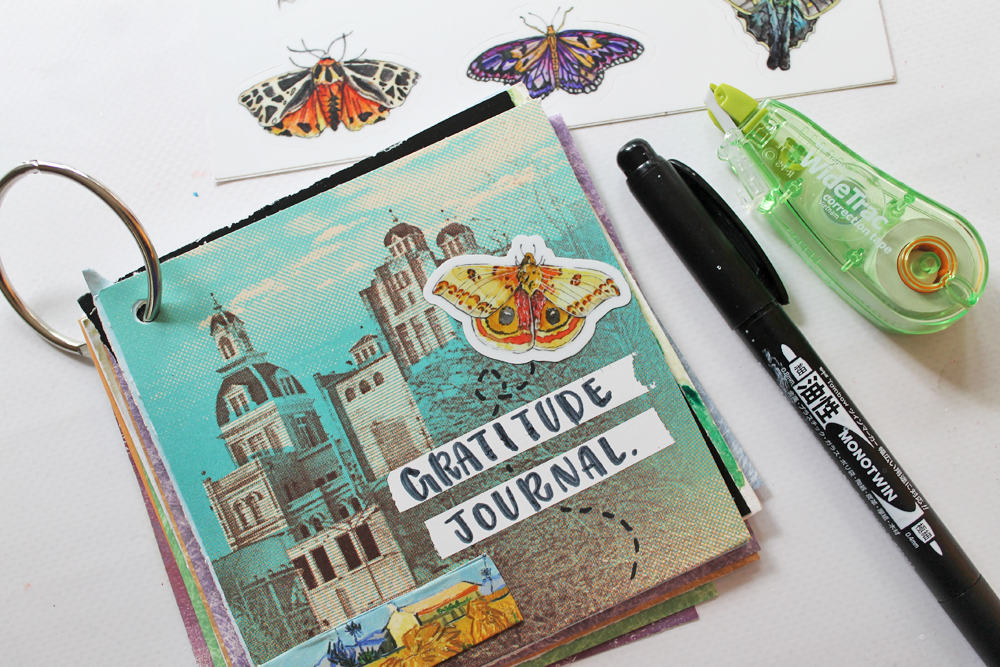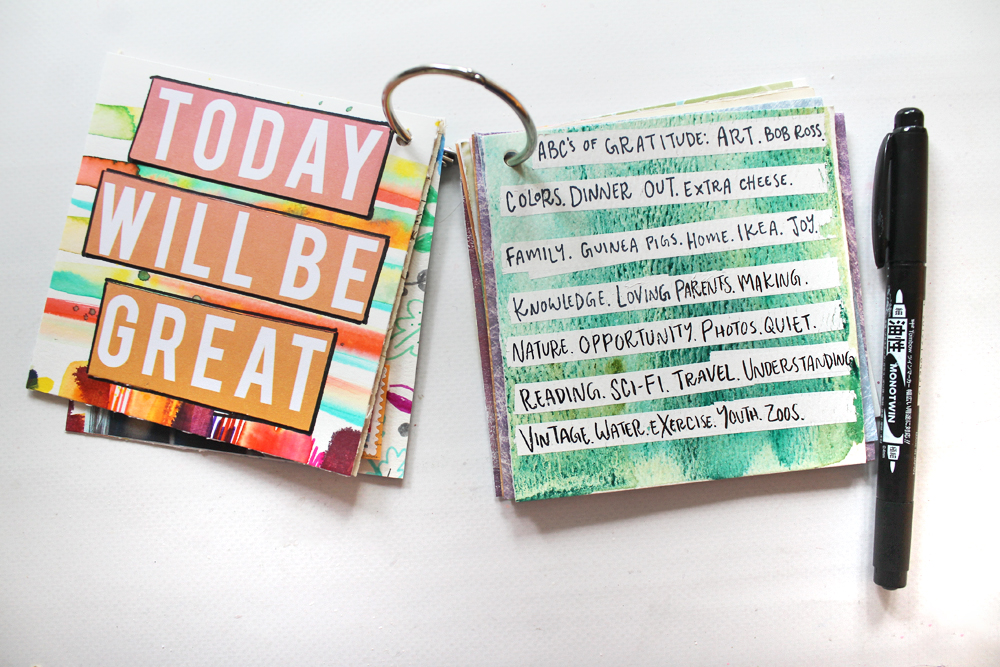 Technique two:
Doodle using the Tombow TwinTone Markers. The TwinTone Markers come in 3 different sets with a huge variety of colors. They're my favorite for adding quick doodles onto a page, such as the one below.
Technique three:
Use the Power Mini Glue Tape to layer papers. This adhesive runner may be mini, but it's strong and will hold thicker cardstocks easily. It's definitely good for gluing book pages, tickets, etc.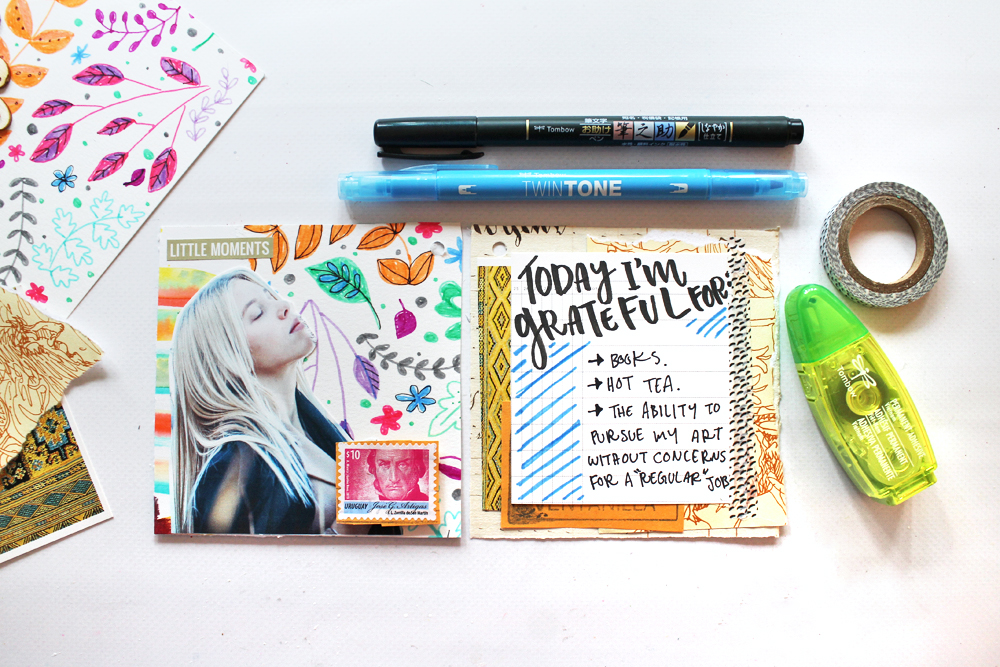 Technique four:
Use the Adhesive Dots to attach uniquely shaped diecuts. The Adhesive Dots are easy to apply. You just peel and stick. If you want to add some dimension, try appling the Foam Tabs to your diecut instead. They're great for raised layers.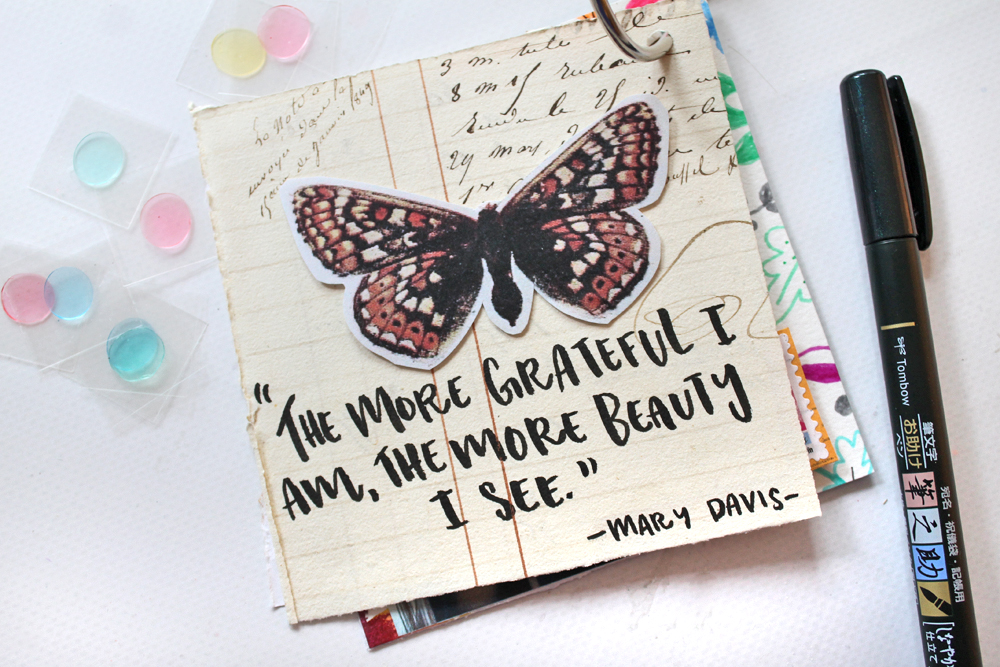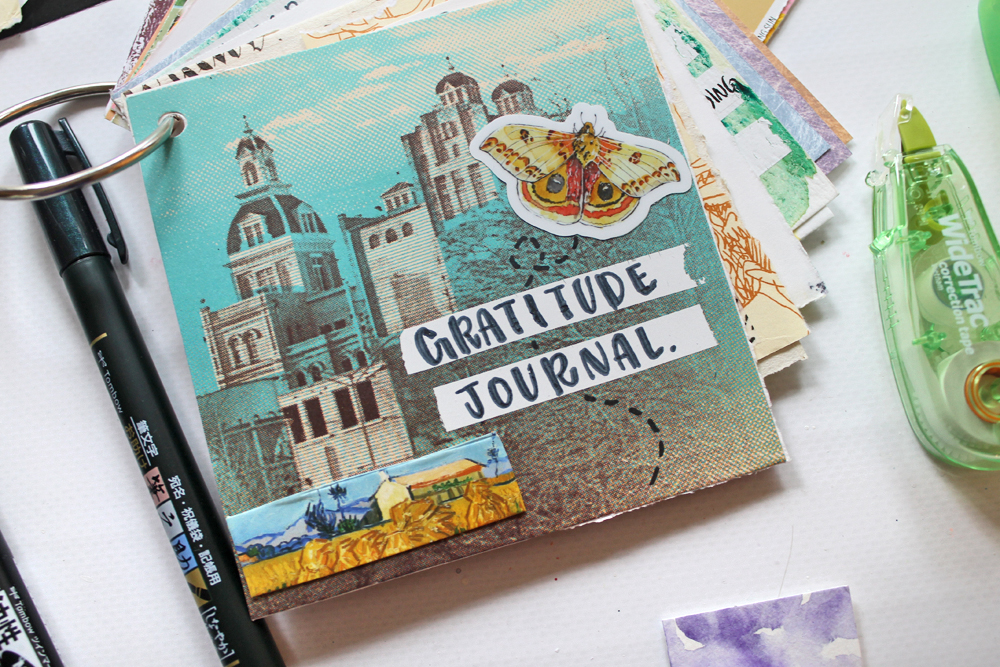 There are no rules when it comes to junk journaling! I love combining techniques and adding in bits of paper from my days. I'm excited to dedicate this journal specifically for gratitude journaling to see where it goes.
Thanks for following along today! If you create your own gratitude junk journal, be sure to tag @tombowusa and @studio.katie on social media so we can see! For more journaling projects, check out these posts:
Have fun journaling!