Hey Tombow friends, this is Jennie Garcia! Today, I'll show you how to create a fun background using the Tombow ABT PRO Alcohol- Based Markers. In this post, I'll also give you a sneak peek of my personal style. When it comes to crafting, I love so many things like lettering, memory keeping, cardmaking and illustrating. It was difficult to pick just one thing, but right now I am loving the Tombow ABT PRO Markers. So, I decided to create a fun background to add lettering. You can also use this background as a patterned paper.
Supplies:
Journal or mixed media paper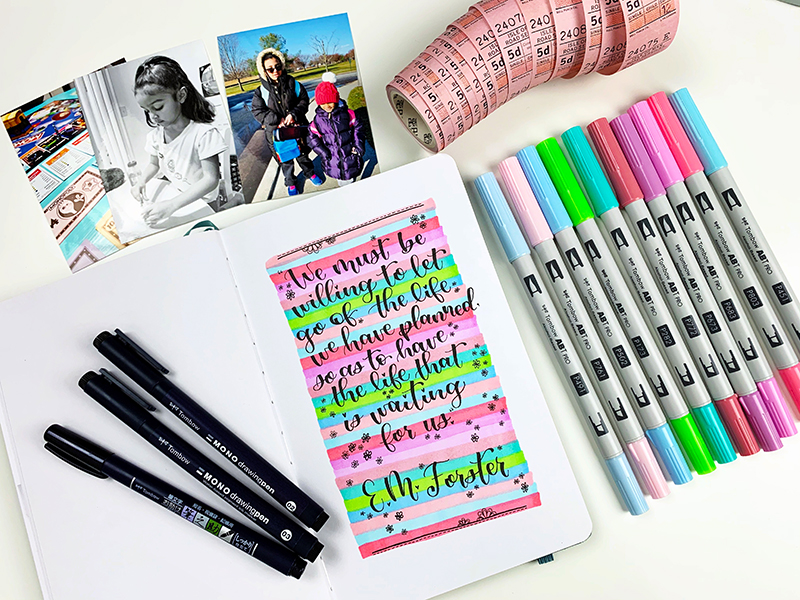 To make the background, I used the chisel tip of the Tombow ABT PRO Markers. You can use a ruler to make them straight. However, I like these slightly messy lines a bit better. I also like the lines that form in between the stripes where the colors overlap. You can also use the brush tip to create the background. To add the lettering, I used the Tombow Fudenosuke Brush Pens and the Tombow MONO Drawing Pens for the little details and flowers. One constant element in my projects is the use of bright and happy photos.
I also picked this quote because it makes me think about memory keeping. I love to use Project Life® to document my every day life, even the messy and weird moments.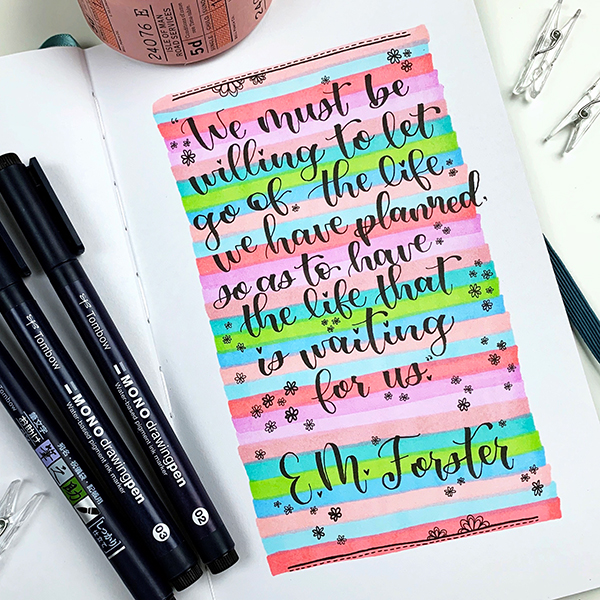 Here are other projects you can expect to see from me:
Illustrations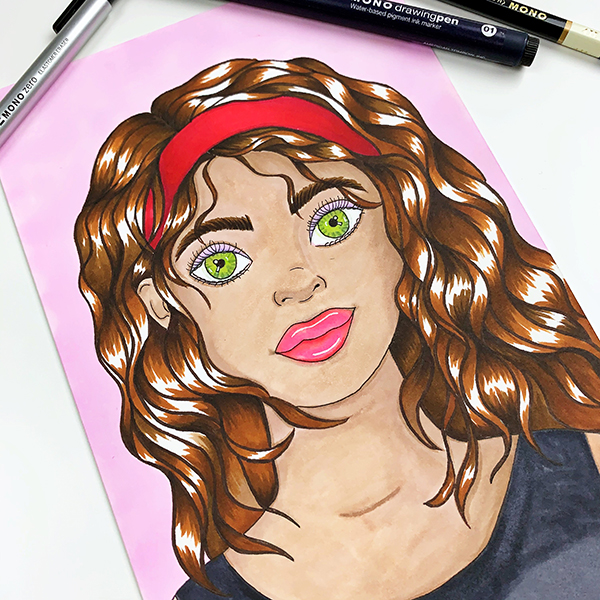 Lettering
Cardmaking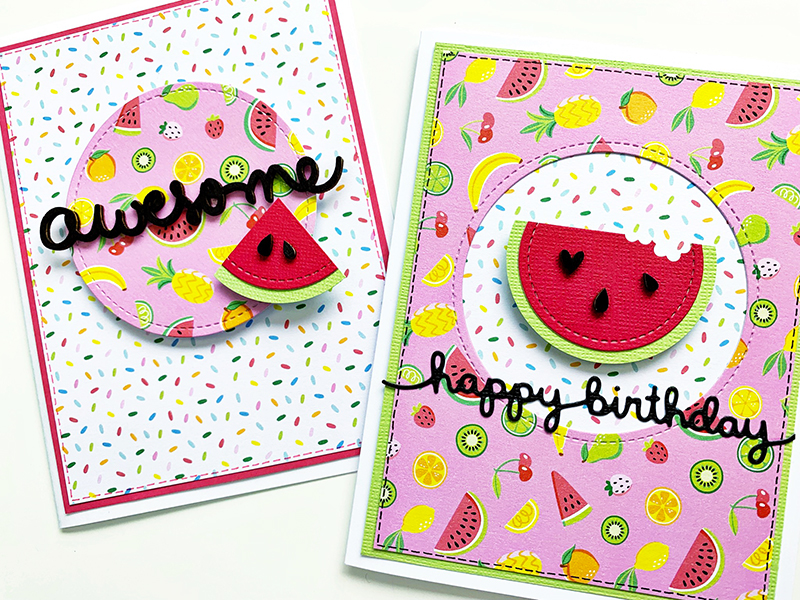 Paper Crafting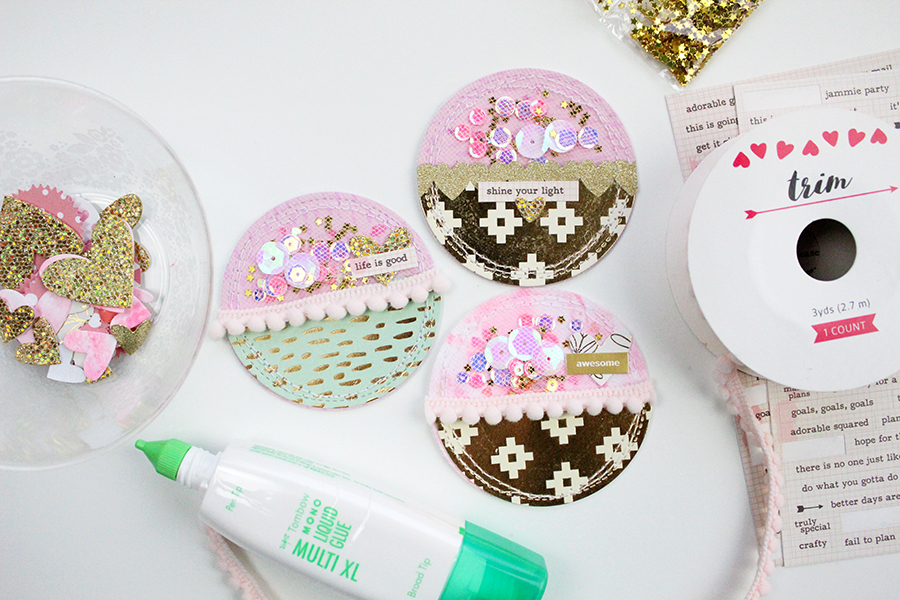 I can't wait to start creating this year! Take care!