Hello Tombow friends, Adrienne from @studio80design here! Today, I am sharing a tutorial on how to create a 2020 bright and colorful floral cover page for your bullet journal! There is so much optimism that comes with a new year and especially a new decade! It represents a fresh start and figuring out what your goals are and where you want to be in the next ten years! Let's get started!
Materials you'll need: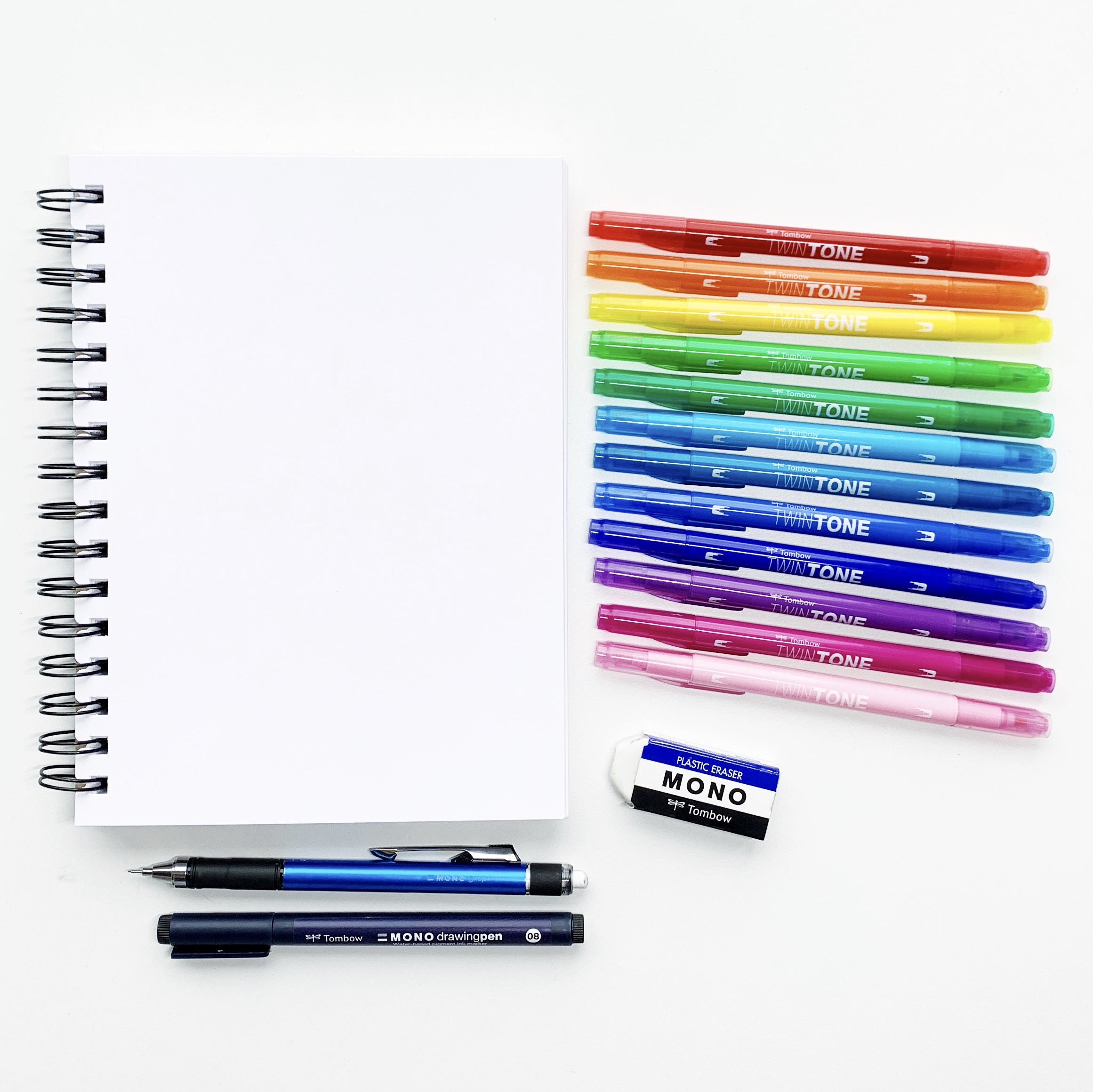 Step 1
The first step is to sketch out "2020" using the MONO Graph Grip Mechanical Pencil in the center of your mixed media paper. I love using this mechanical pencil in my bullet journal projects. It's steady and just the right weight to hold comfortably while sketching!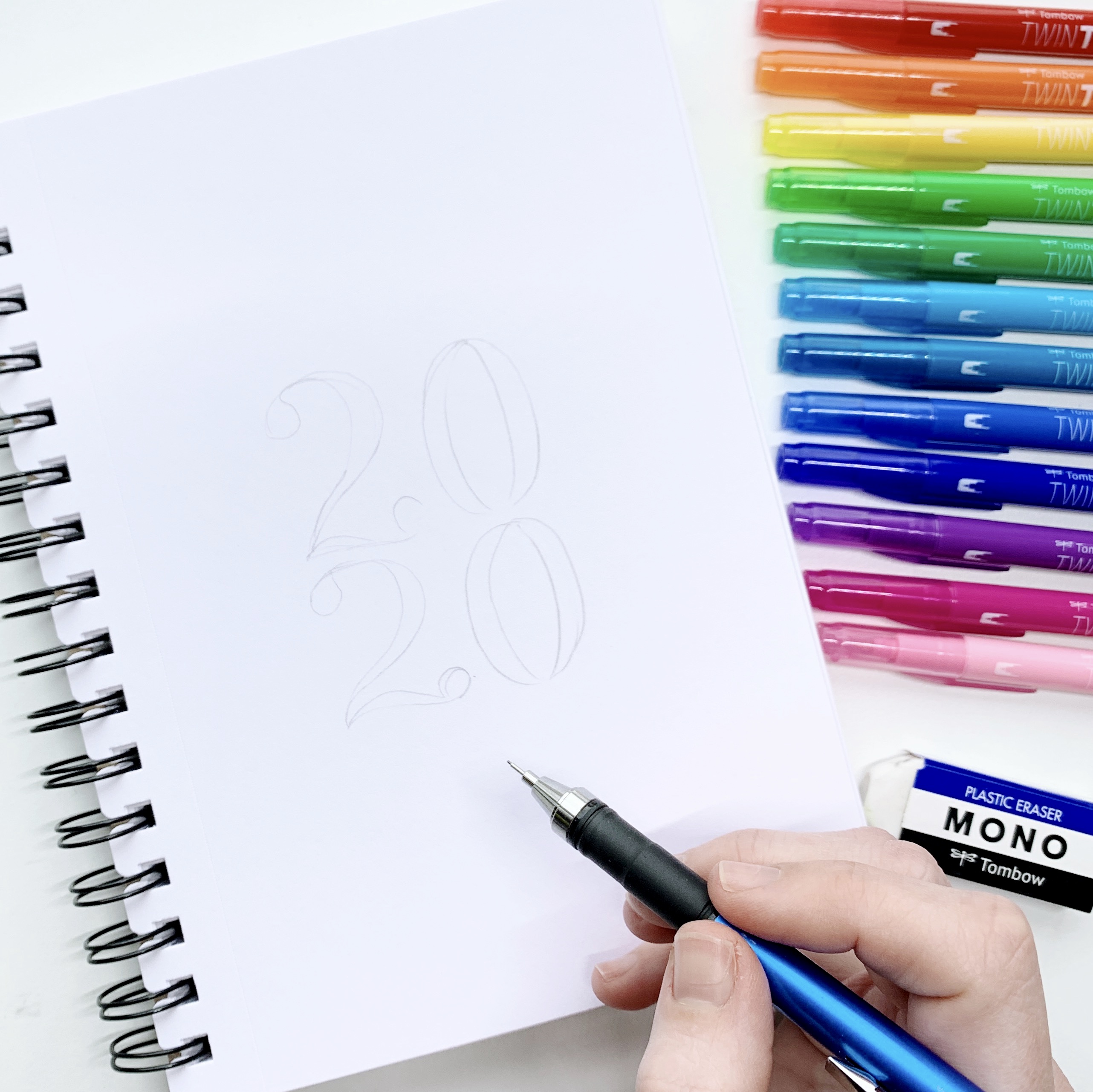 Step 2
Next, use MONO Drawing Pen 08 to outline and fill in the "2020" in the center of your page. The MONO Drawing Pens recently got three new additions to the family (sizes 02, 04  and 08). These new sizes totally complete the set. Plus, there is now a wide range of sizes in this set! Erase any extra pencil marks with the MONO Eraser.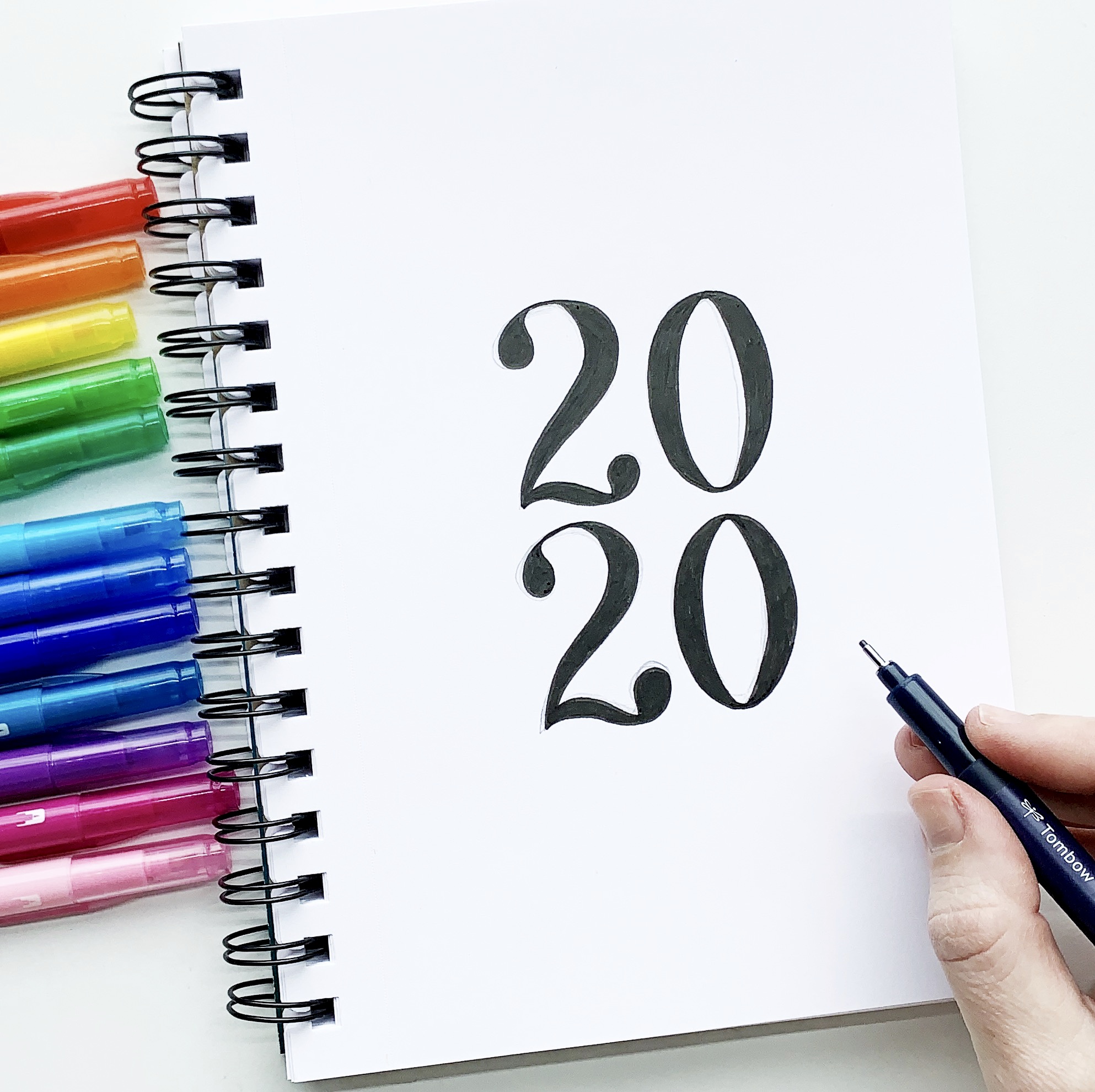 Step 3
Now, we're going to draw colorful and bright flowers around the page behind the 2020. Each flower is drawn in a different color from the Rainbow TwinTone Marker 12-Pack using the broad tip side of the marker. This market set came out about a year ago and I haven't been able to put it down because of the bright and happy colors! Plus, the markers have two tips so you can choose which size is right for your project!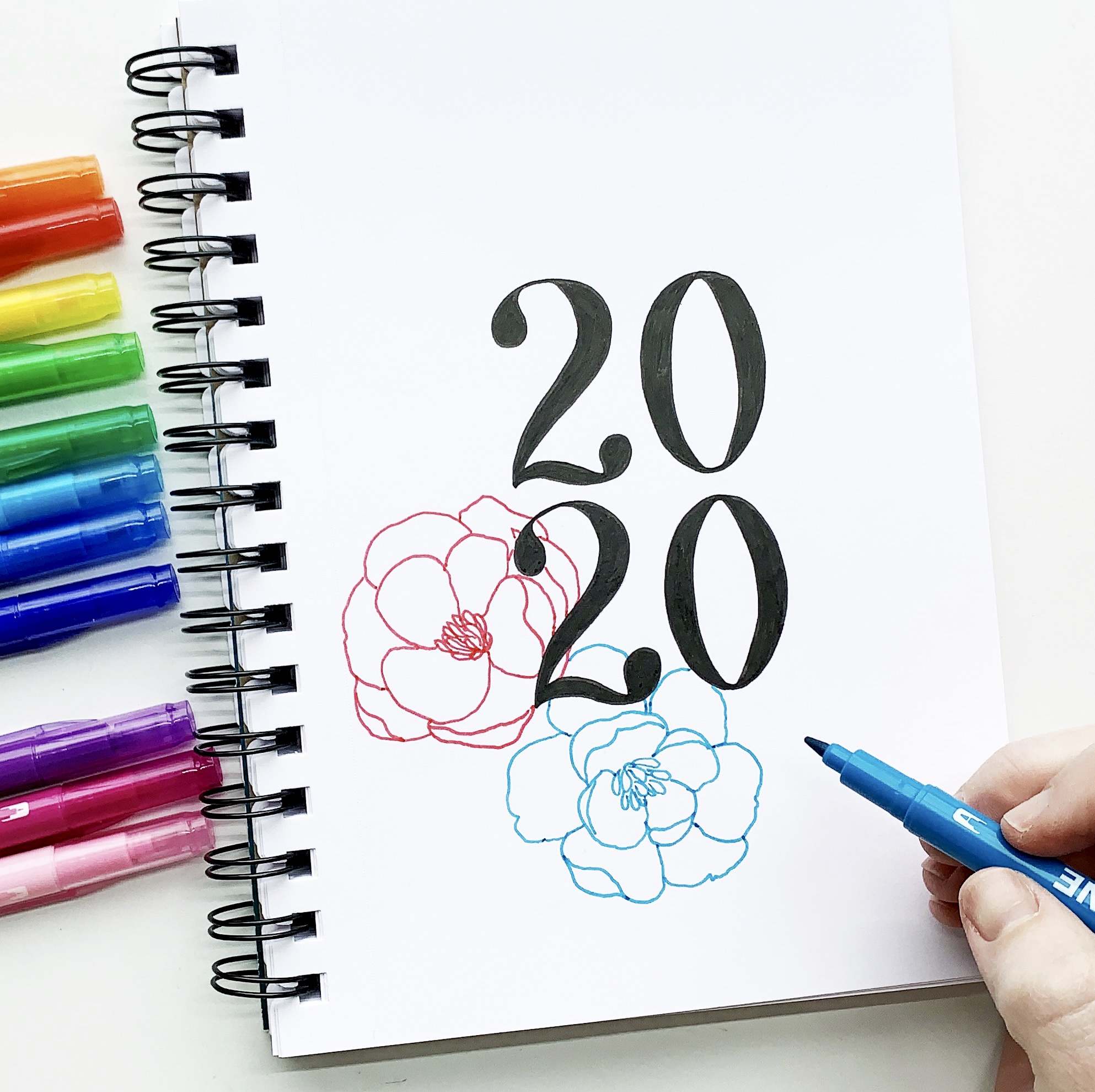 Step 4
Continue to use various colors from the Rainbow TwinTone Marker 12-Pack to draw leaves and smaller floral elements to fill out the bouquet of flowers on your page.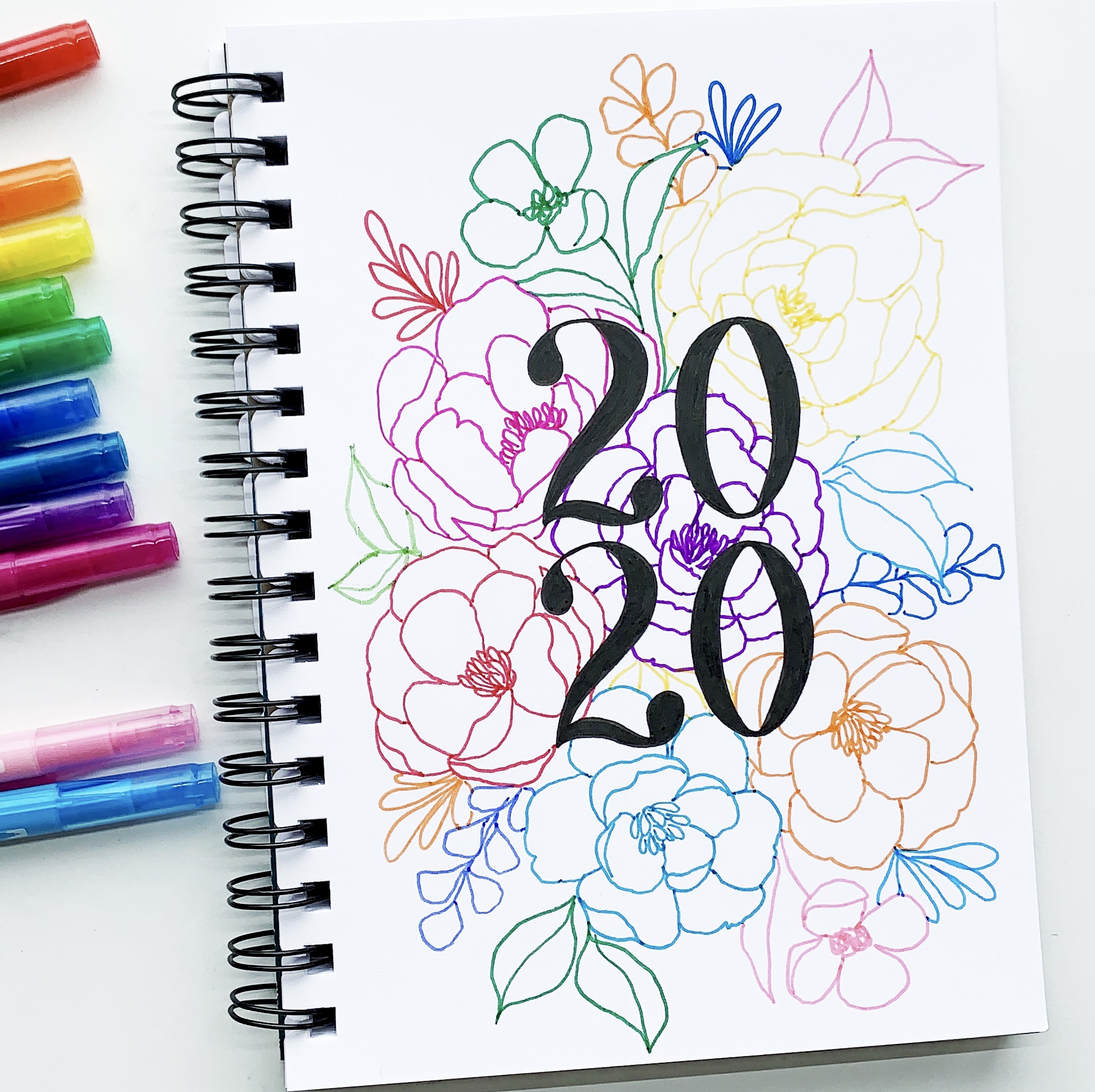 Step 5
Once you have all your flowers and leaves drawn, use the small tip of the TwinTone Markers and draw in small lines and details on each of the flowers and leaves around your page. This will add some extra color around your page and help fill it out a little more! You're done!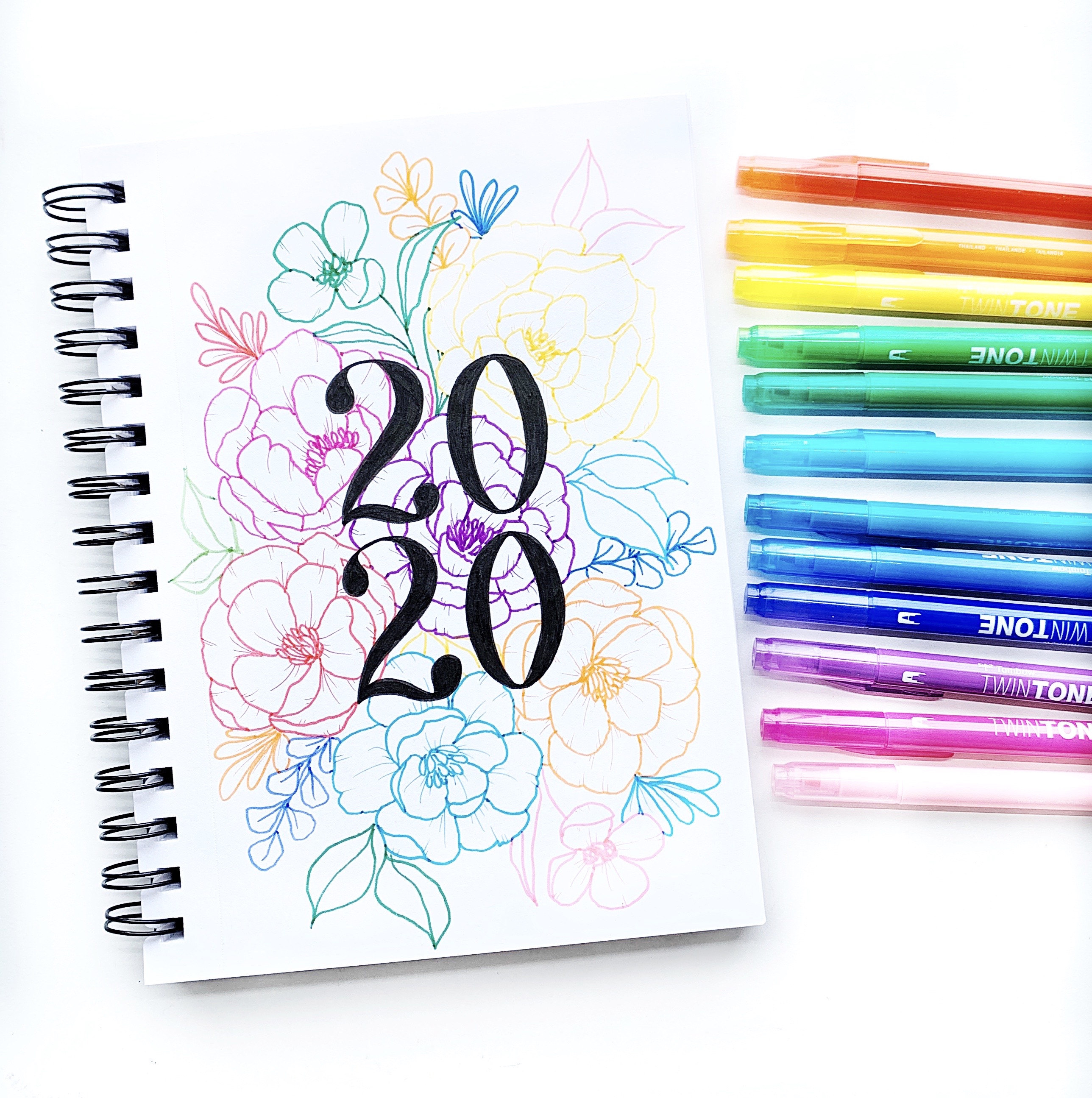 Thank you for visiting today! I hope you found this 2020 bright and colorful floral cover page tutorial helpful. For more inspiration like this, make sure to follow @studio80design!
For more bullet journal tutorials for you to use in the new year, check out these amazing tutorials: