Hello Tombow friends, Adrienne from @studio80design here today! Have you ever wanted to try bullet journaling? It's a great way to keep track of your life in an artistic way. I've tried so many planners, but none are set up just how I want them. I love combining my love for art with planning to keep my life organized. My go-to notebooks for bullet journaling are my Archer and Olive Dot Grid Notebooks! I've always loved the A5 Signature Dot Grid Notebook. However, I recently got my hands on the B5 Notebook and I am in heaven!! Today, I'll share an easy way to set up a modern bullet journal page in your dot grid notebook!
Materials you'll need:
Helix 360 Degree Angle and Circle Maker
Ruler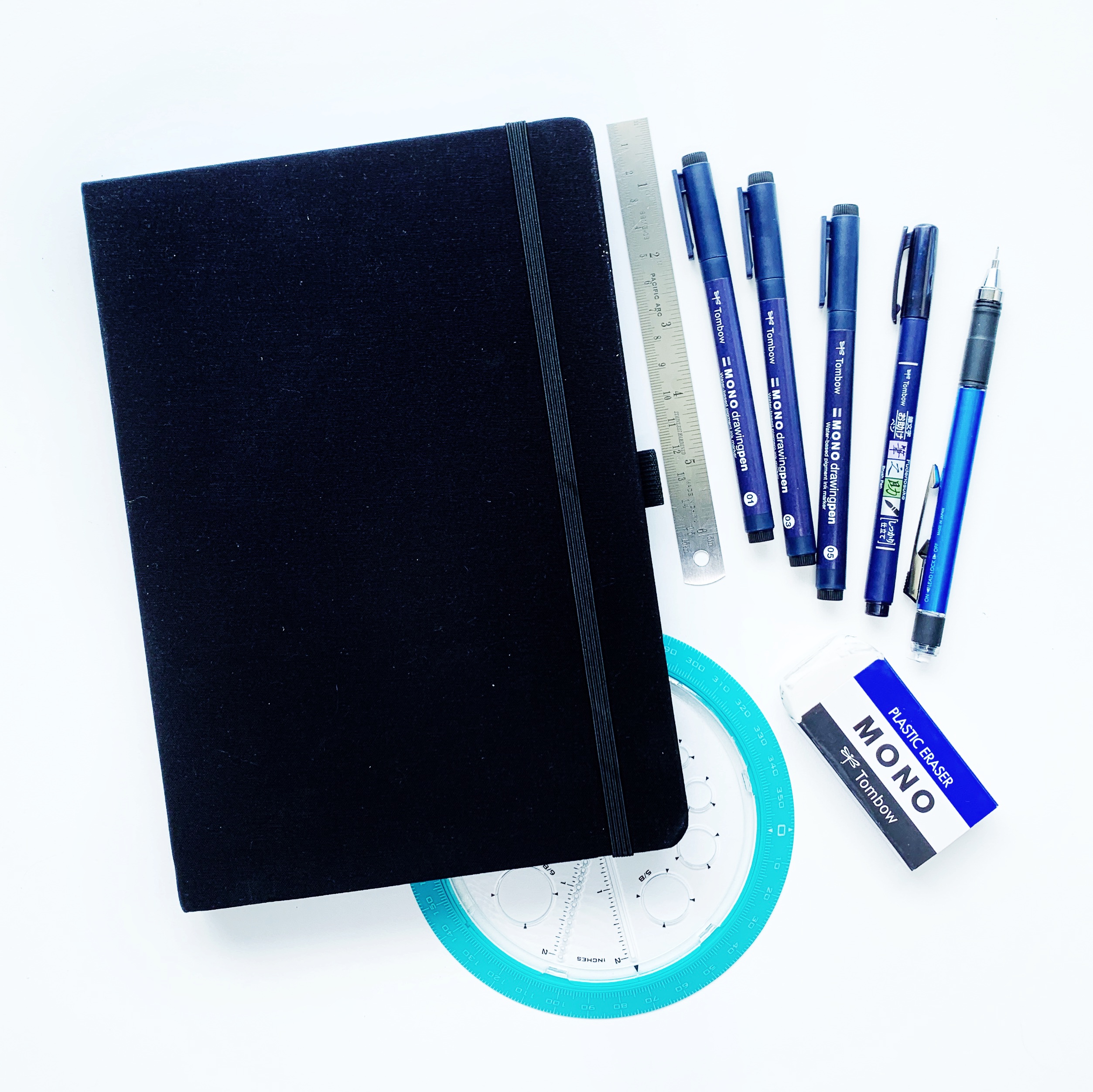 Step 1
The first thing I like to do is set up my page layout with my Tombow MONO Graph Grip Mechanical Pencil, a ruler, and a Helix 360 Angle and Circle Maker in my Archer and Olive B5 Black Dot Grid Notebook. For this weekly bullet journal page, I am putting a monthly calendar in the middle of the page. Then, I divided the top and bottom of the page into eight equal sections (one for each day of the week and a "Notes" section). Drawing everything in pencil really helps visualize where everything is going to go!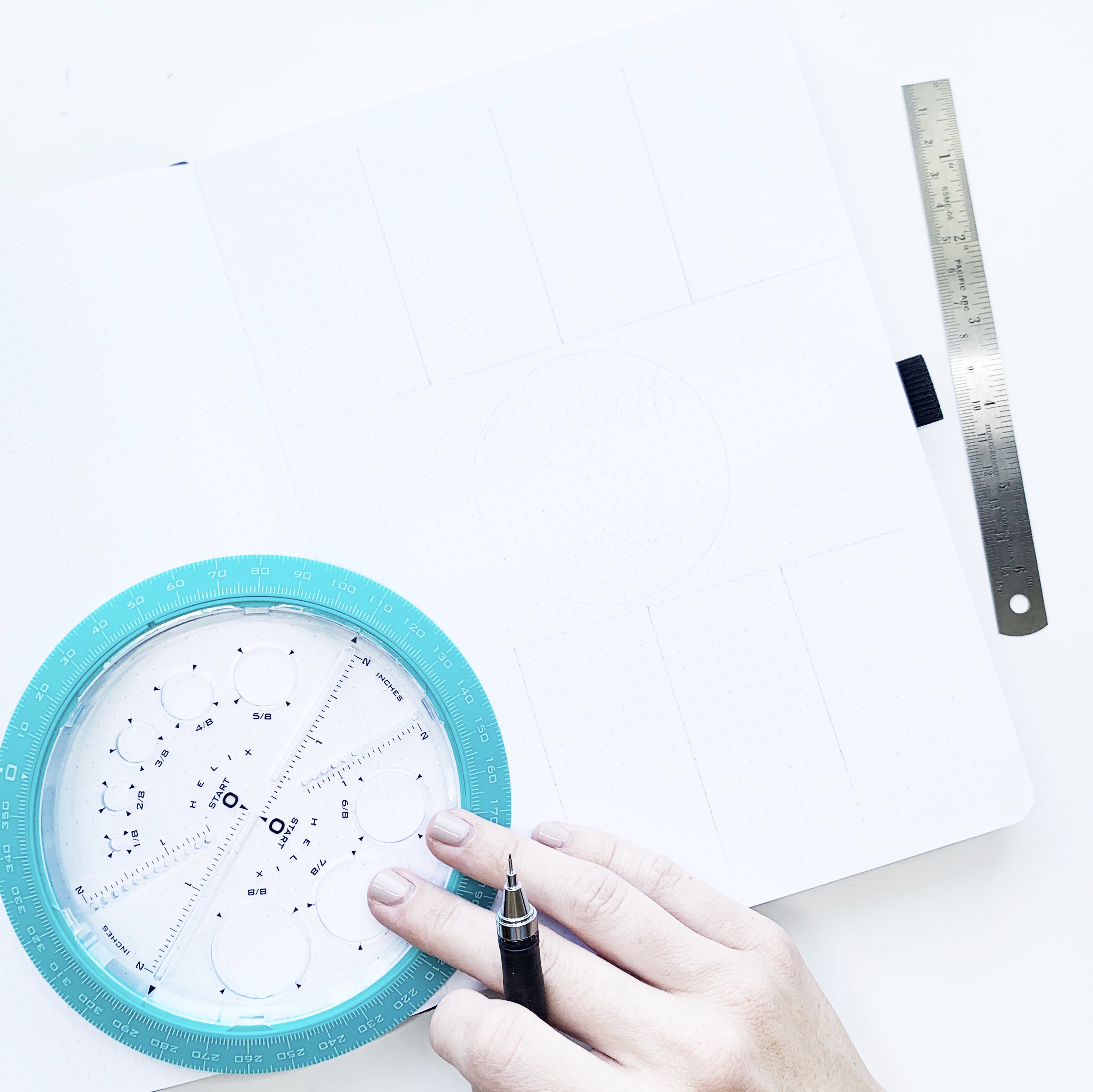 Step 2
The next step is to start to ink in all the lines using the Tombow MONO Drawing Pens. This is my favorite part! I'm keeping this spread relatively simple, so it's easy for you to recreate! In the middle of the page, I wrote in the monthly calendar with Tombow MONO Drawing Pen 01. I wrote "August" with the Tombow Fudenosuke Hard Tip Brush Pen. Using MONO Drawing Pen 05, I drew the lines for the days of the week.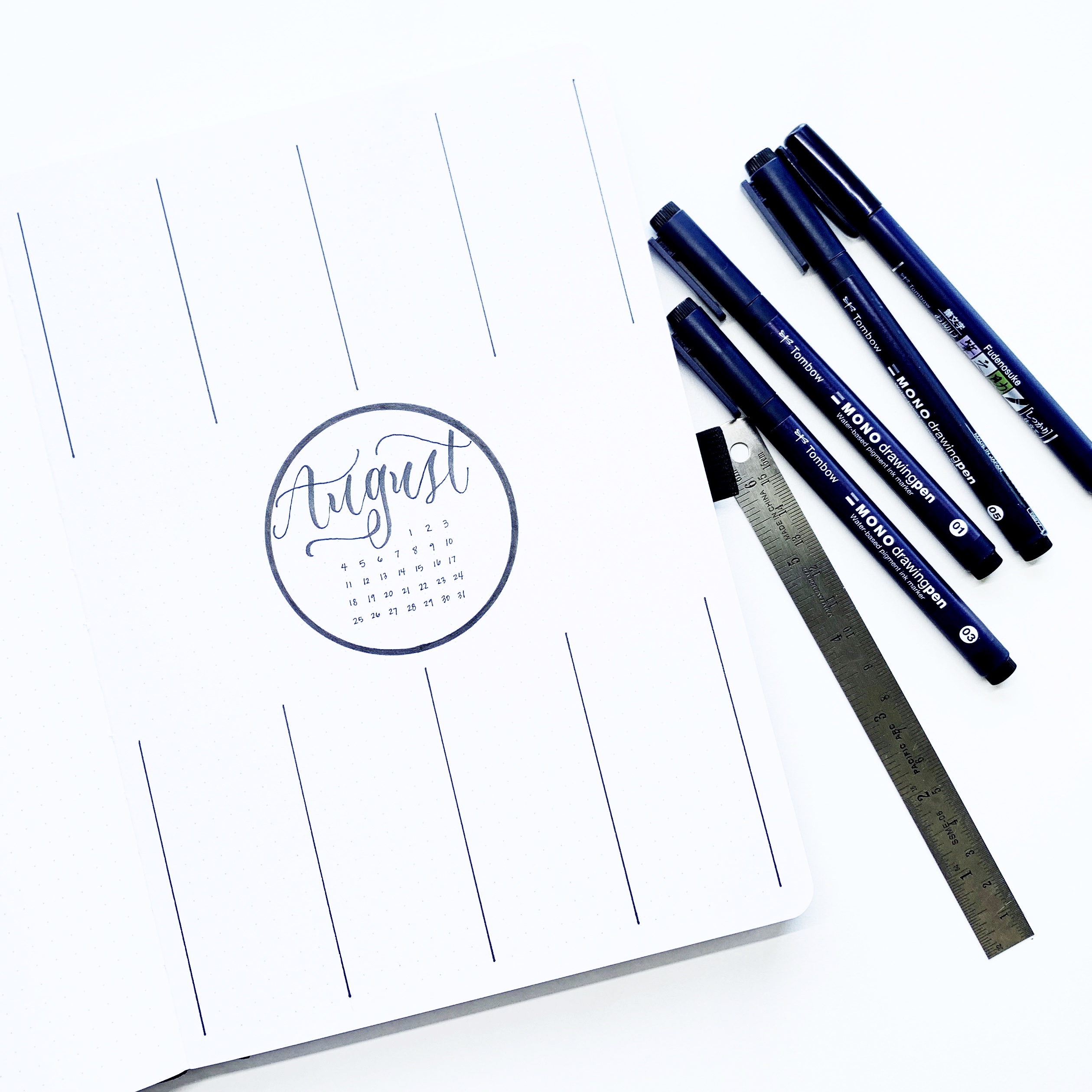 Step 3
The last step is to write in the numbers for the days and draw florals in the middle of the page using the MONO Drawing Pens. Erase any extra pencil marks with a Tombow MONO Eraser.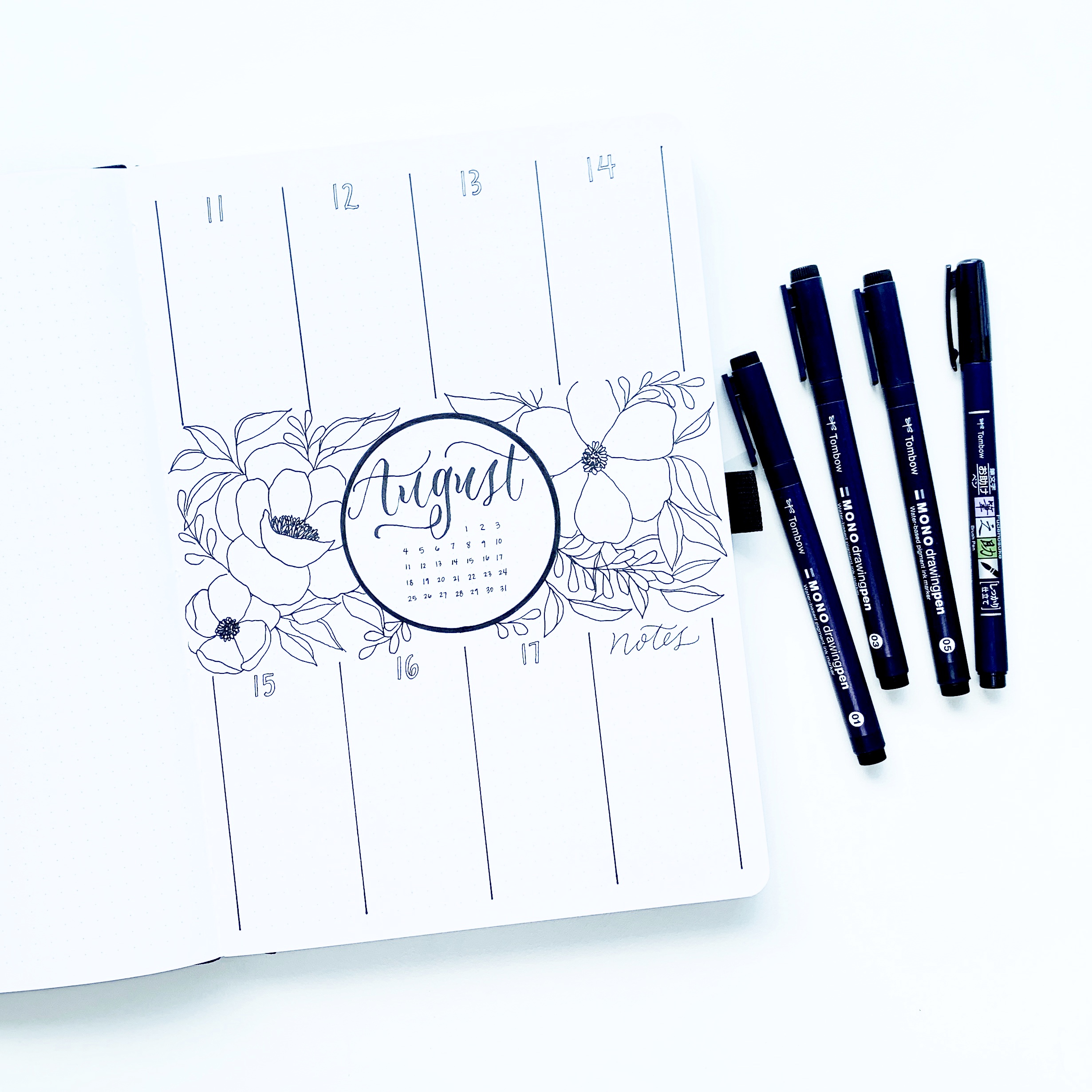 Thanks so much for visiting today! I hope you try out this weekly bullet journal tutorial in your bullet journal! For more inspiration like this, make sure to follow me @studio80design!
For more bullet journal spread inspiration, check out these posts: