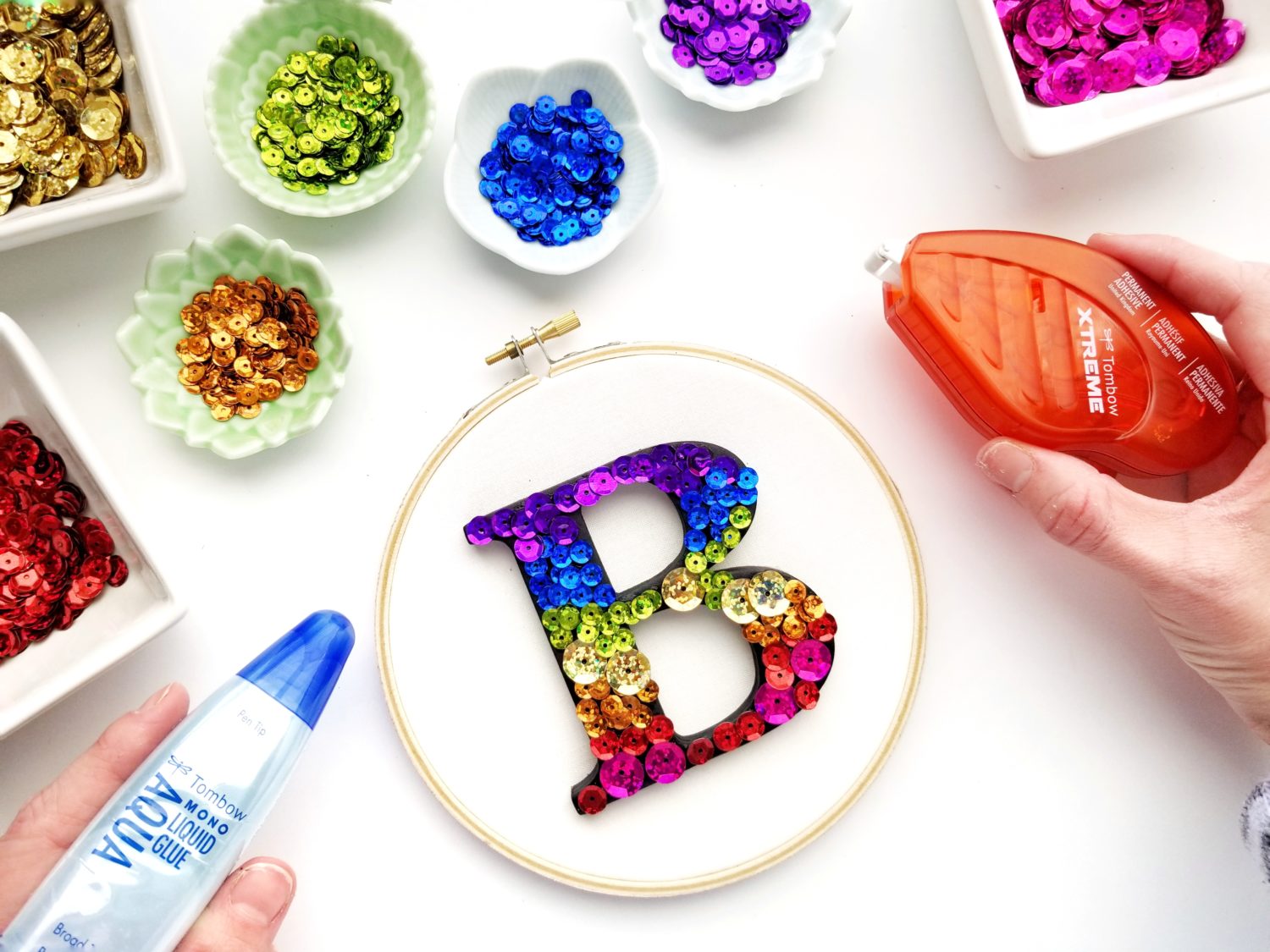 Hi y'all, it's Grace from Grace Anne Studio! When I was a girl, my grandmother started to teach me how to embroider. Now as an adult, it's one of the many skills I wish I had kept up with from childhood. I still love the look of an embroidery hoop for decor, so today we're going to make some no-sew monogram embroidery hoop art!
Supplies
Small cardboard letter
Sequins
Embroider hoop filled with fabric*
*Check out my faux embroidery tutorial here for details on how to fill and embellish an embroidery hoop.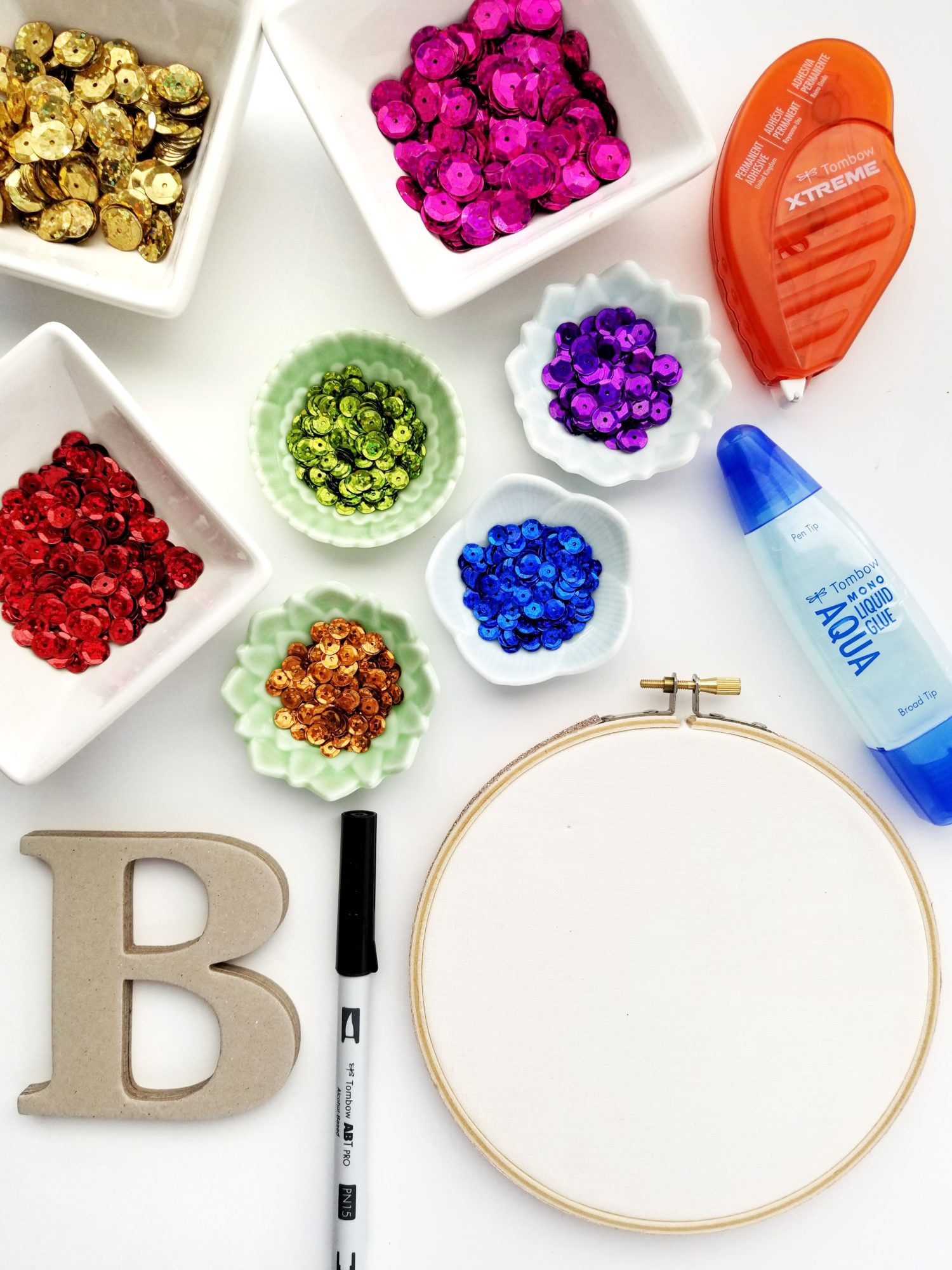 Step 1: Color
First, use the chisel tip on your ABT PRO Alcohol-Based Marker to color the letter for the monogram. I applied 2-3 coats of color for really opaque coverage. I chose PN15, but any color that goes with your sequins will work. Since the cardboard is rough, use the chisel tip and not the brush tip. The brush tip will fray easily on this material.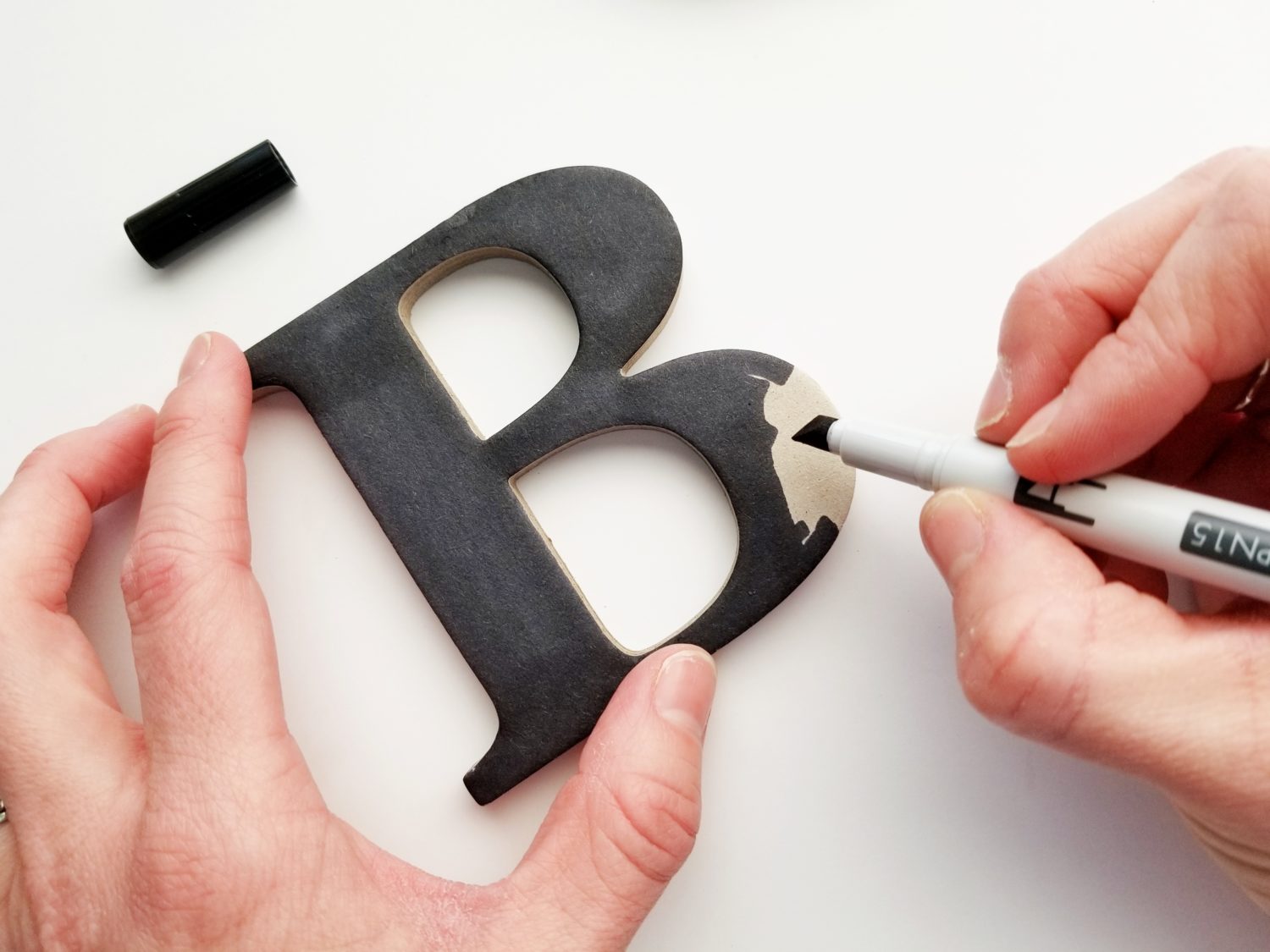 Step 2: Embellish
Start at the bottom of the letter and use the broad tip on the MONO Aqua Liquid Glue to apply a section of glue to the letter. Then, apply sequins one color at a time. Repeat until the letter is filled with sequins. You can also use the pen tip side of the MONO Aqua Liquid Glue to apply small areas of glue or attach sequins in a detailed pattern. I used the pen tip at the end to fill in empty spaces on my letter.
Use the broad tip to apply a large area of glue.
Apply sequins one color at a time.
Use the pen tip to apply small areas of glue.
Finish attaching the sequins.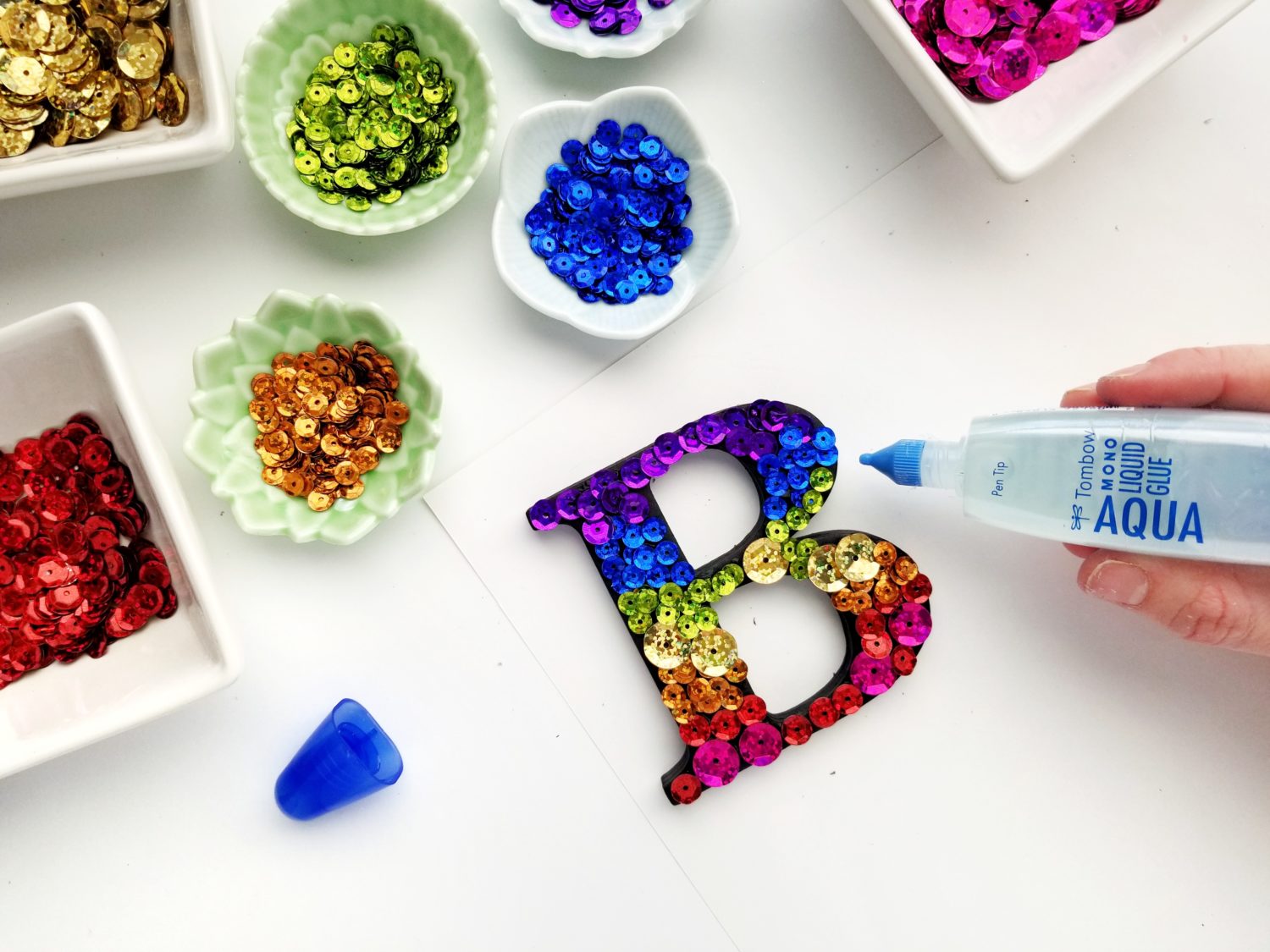 Step 3: Attach
To attach the letter to the embroider hoop, apply the Tombow Xtreme Adhesive to the back of the letter. Next, center it over the embroidery hoop and press firmly to attach it to the fabric.
When using the Xtreme Adhesive, swipe the applicator to the side when you are finished. This helps break the bond and achieve a clean application.


Step 4: Display
To finish, choose a spot to display your no-sew monogram embroidery hoop art proudly! Thanks for following along today. If you use this tutorial to create your own art, be sure to tag @tombowusa and @graceannestudio on social media so we can cheer you on!
For more crafty ideas, check out these posts:
Happy crafting!
Grace