Hello Tombow fans, Serena from @SerenaBeeCreative here with a look at a project using one of my favorite adhesives: Tombow Xtreme Adhesive. I will show you a quick tutorial on how to alter a simple gift box for home decor! Let's get started.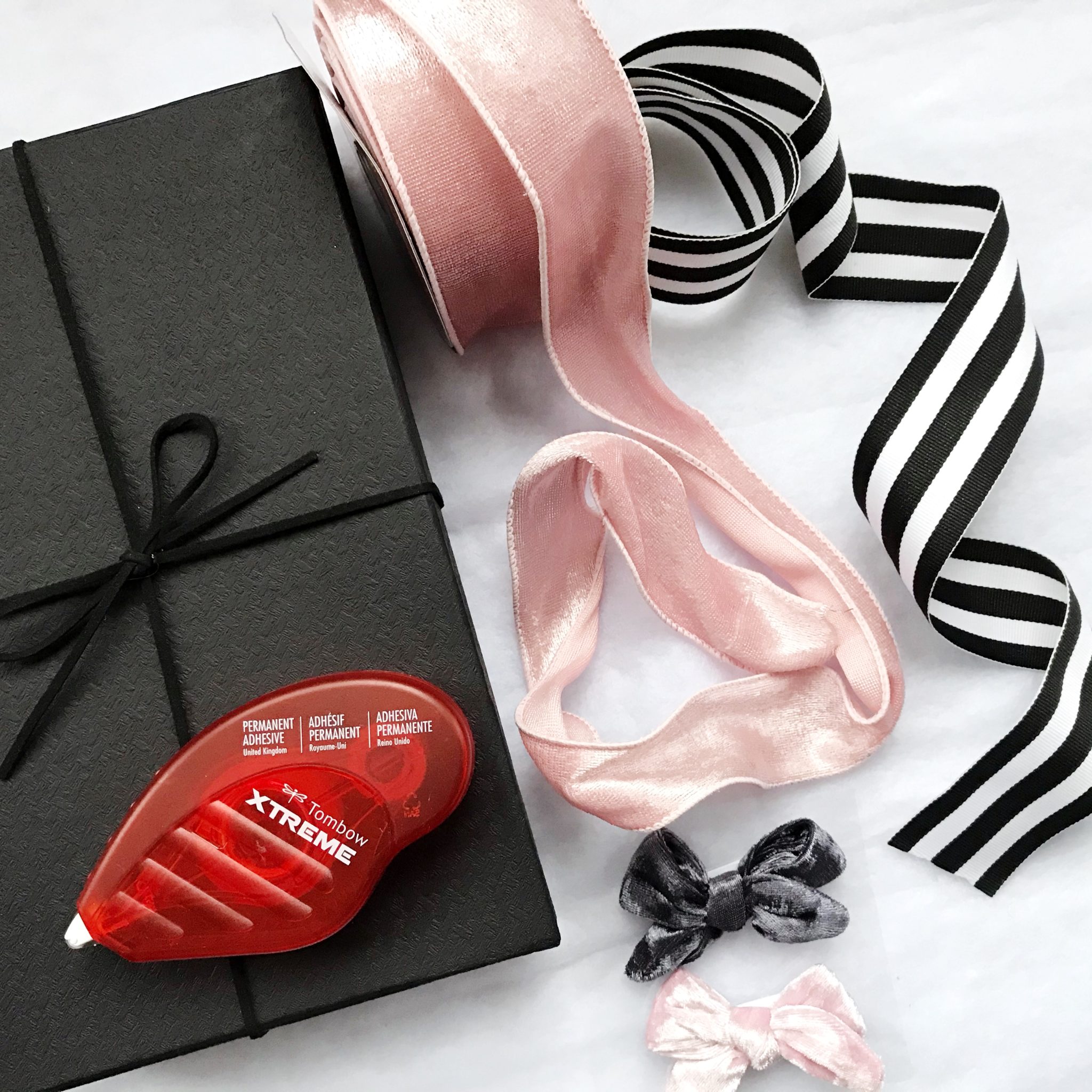 SUPPLIES
Gift box
Ribbons
Optional: lighter
STEP ONE
For this gift box decor project, we will only decorate the lid of the box.
Begin by selecting your ribbon and cutting two pieces that measure over the lid both vertically and horizontally. Leave enough room to wrap over the sides.
Apply the Tombow Xtreme Adhesive to the backside of your ribbon.
A tip when using the Tombow Xtreme Adhesive is to use a light touch and to apply the adhesive with a L motion. This means roll to apply and swipe the tip to the side creating a L motion.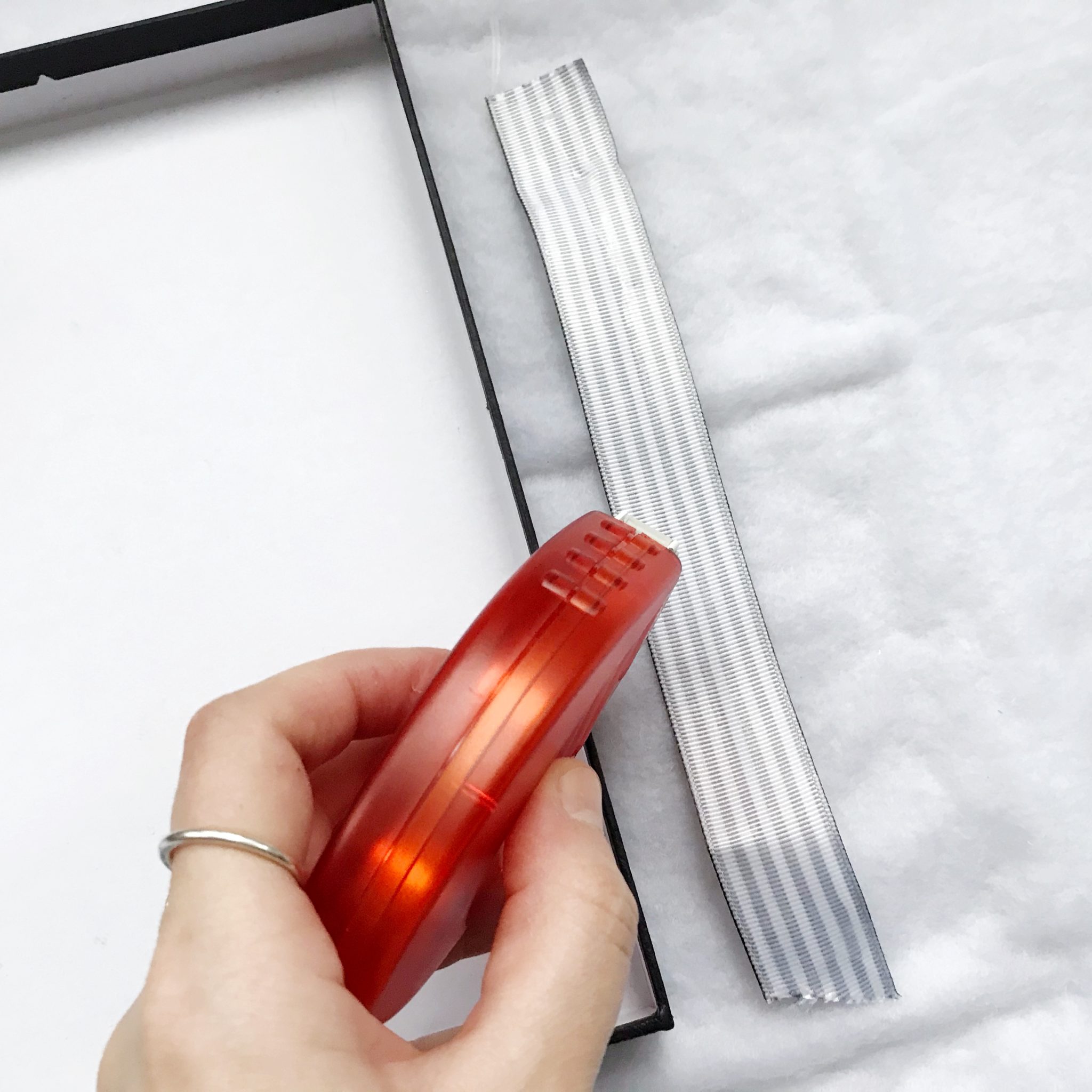 Another tip to stop your ribbon from fraying is to carefully burn the ends of the ribbon with a lighter.
STEP TWO
Apply your ribbon to the lid of the box and repeat step one but this time on the vertical side of the gift box.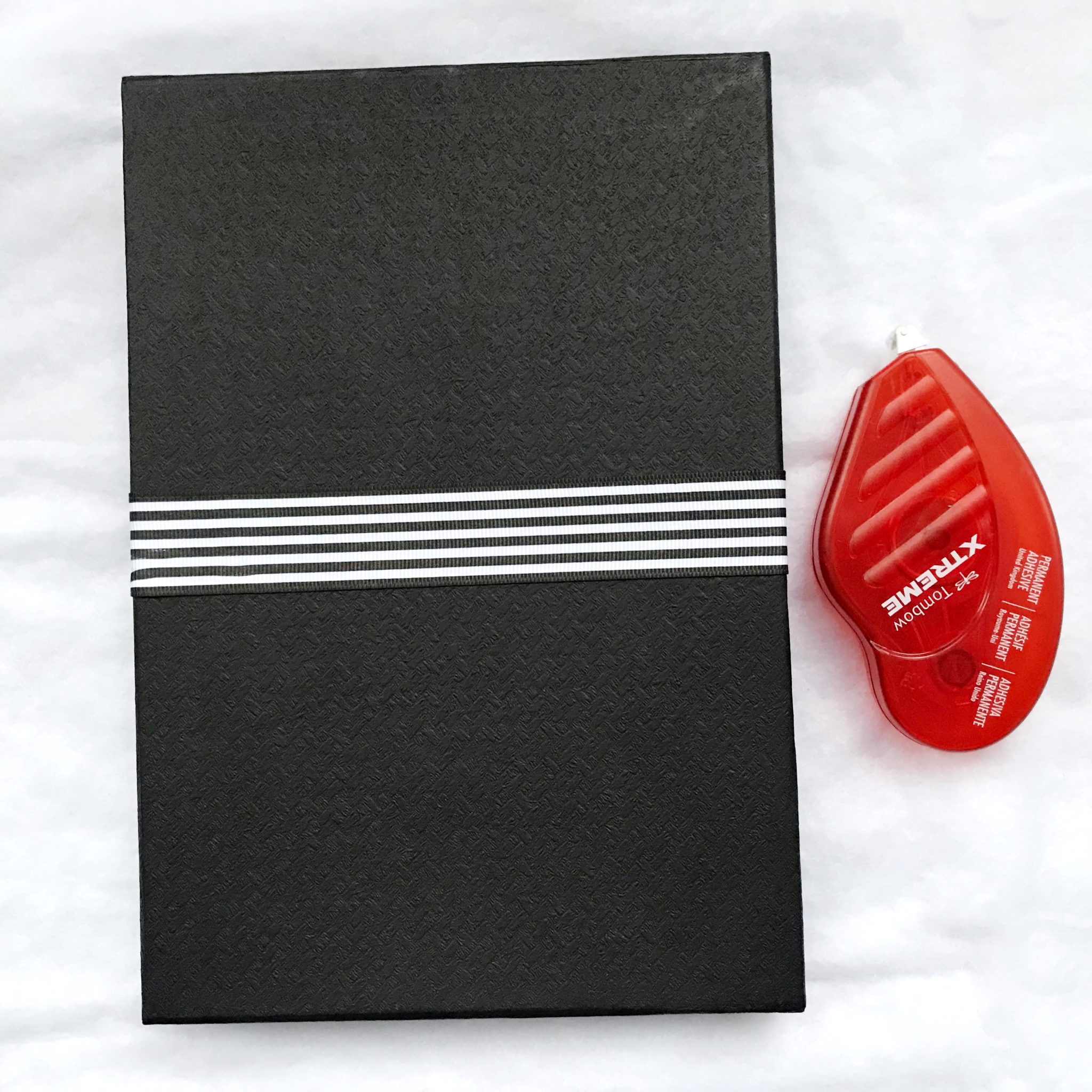 Make sure to have enough ribbon to wrap around the sides of the lid and adhere to the inside. Once this is done, the next step is to add a bow.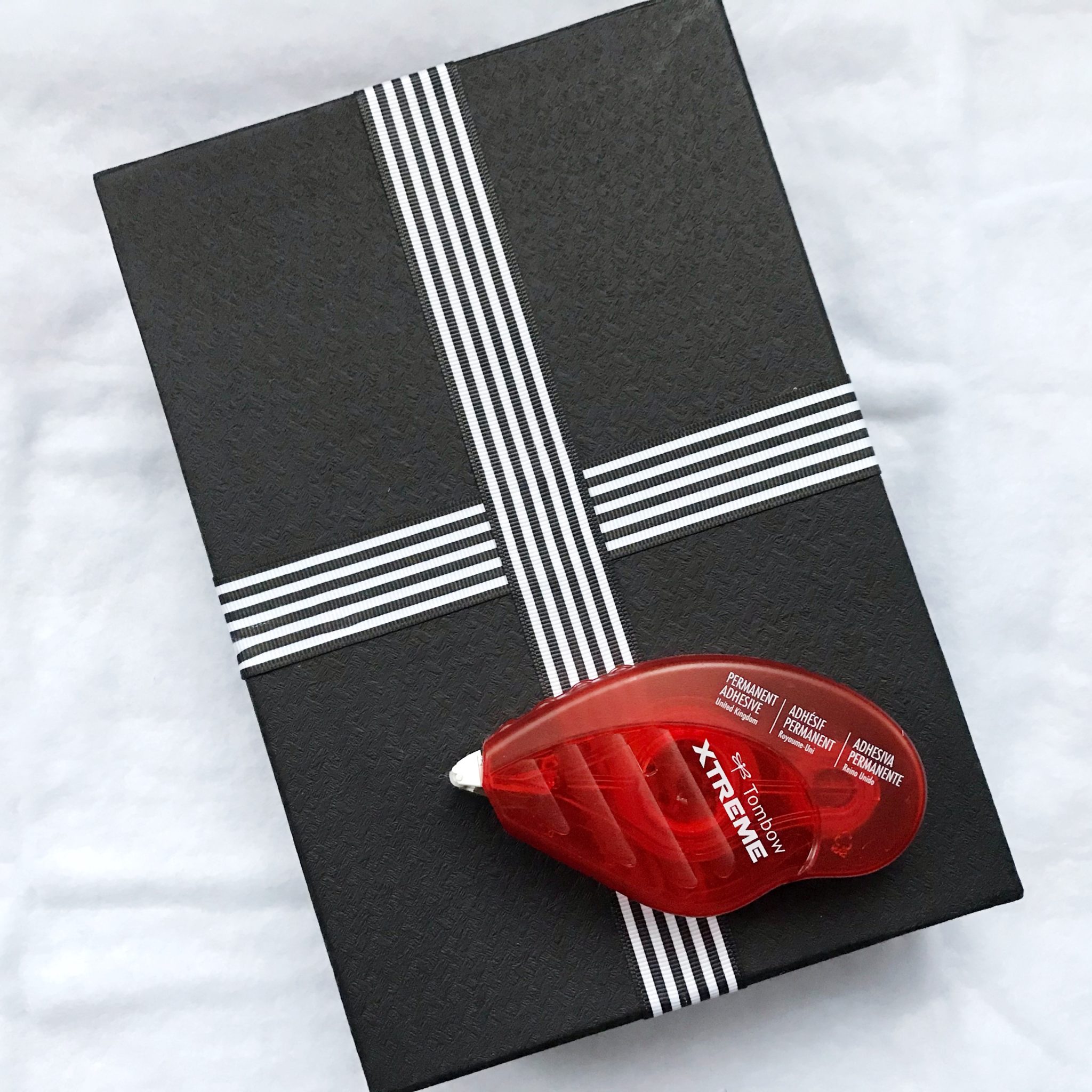 STEP THREE
The last step is to add a bow. I created my own bow using pink velvet ribbon. I'm using this color scheme because it matches my Christmas tree decor of rose gold, white, silver, and black!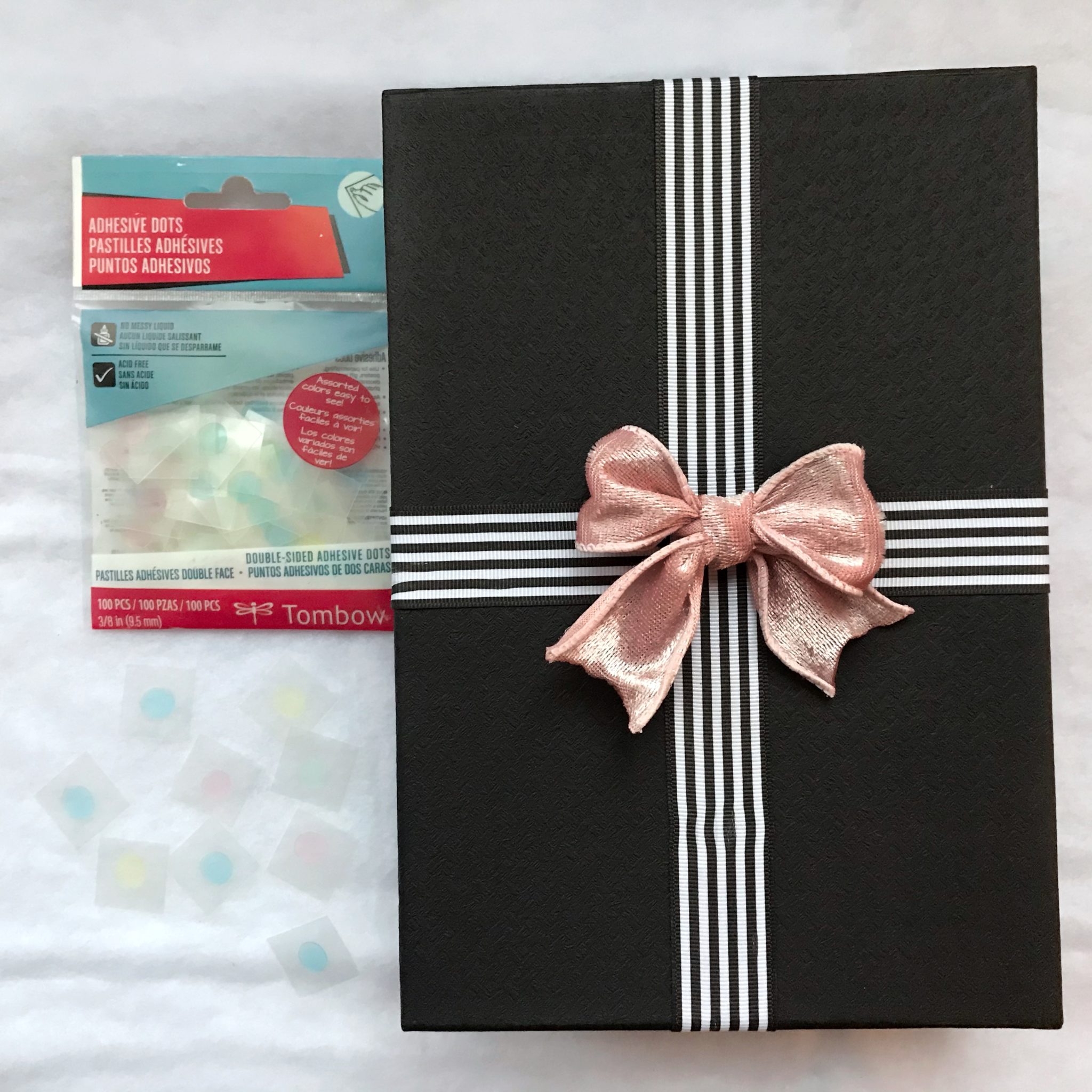 I am using the Tombow Adhesive Dots to adhere the bow on my altered gift box. You are all done! Now, I have a cute altered gift box that I can add under my tree for added decoration!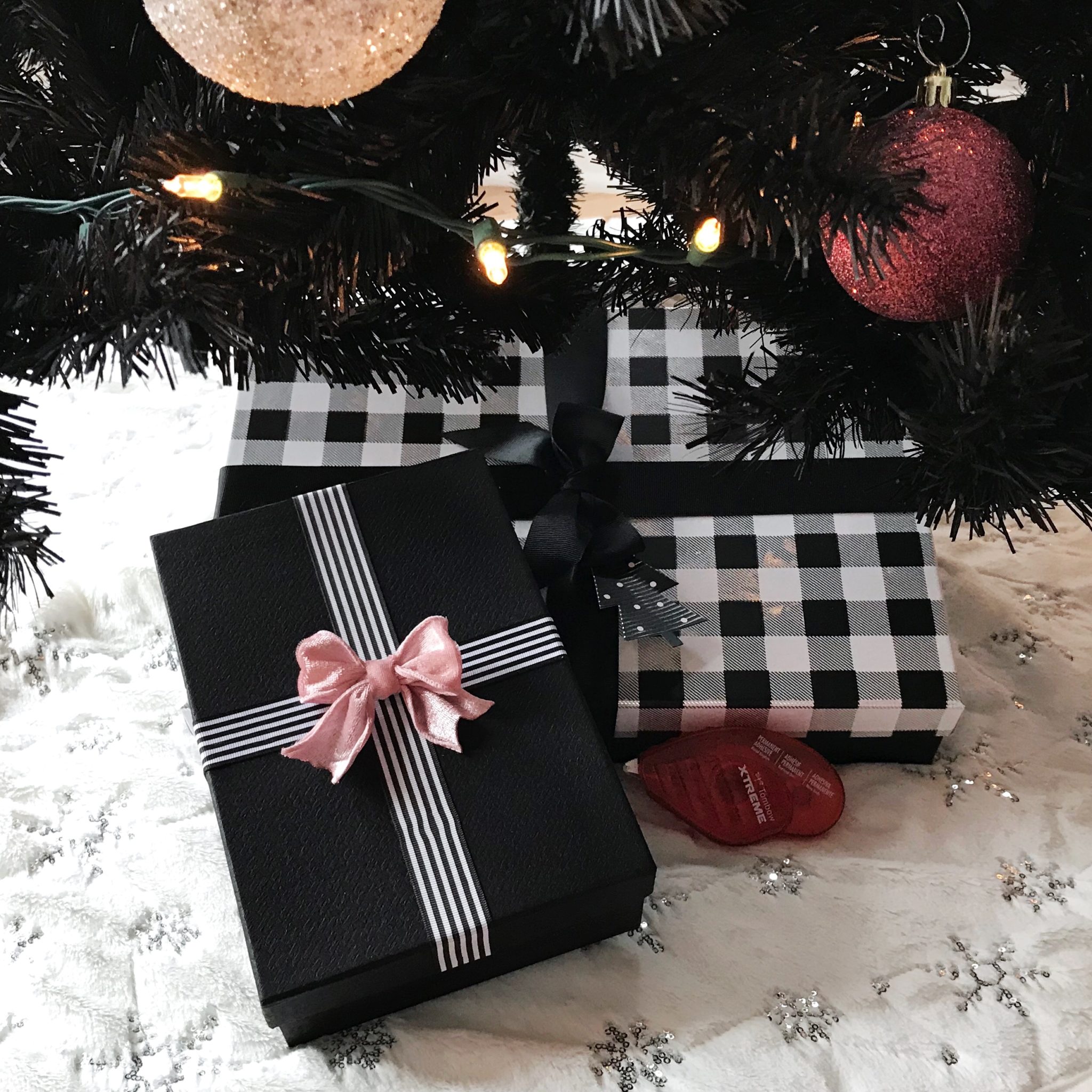 Well friends, this is my last project on the Tombow 2020 Design Team! I just wanted to take this time to say thank you for your support this year. I hope you enjoyed my projects and what I created. Until next time!
Check out the following posts for more projects made by me!
If you'd like to continue to follow me and see what I'm up to, check out my Youtube channel or join my Crafty Rebelles Community!
Take care!
Serena Bee