Hi, Jessica from BrownPaperBunny here. It's National Craft Month so I want to show you how to make a card with a collage! Here are the supplies you'll need to get started.
Supplies:
Scissors
Watercolor paper (2 pieces)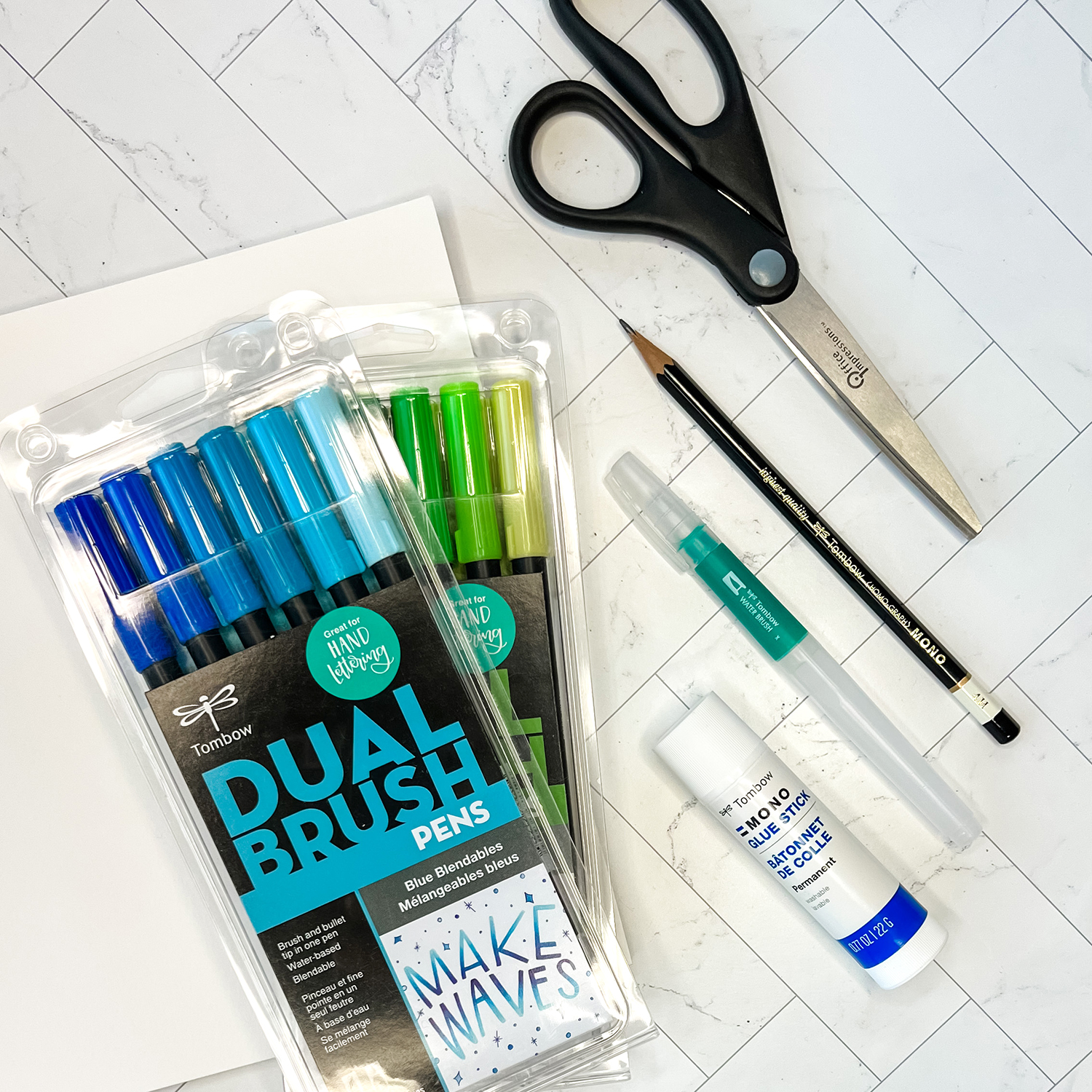 Step 1: Gather Your Collage Papers
You can use scrapbooking paper, pages from old magazines, or you can make your own collage papers. If you'd like to make your own, start by adding some Dual Brush Pen ink to one of your pieces of watercolor paper.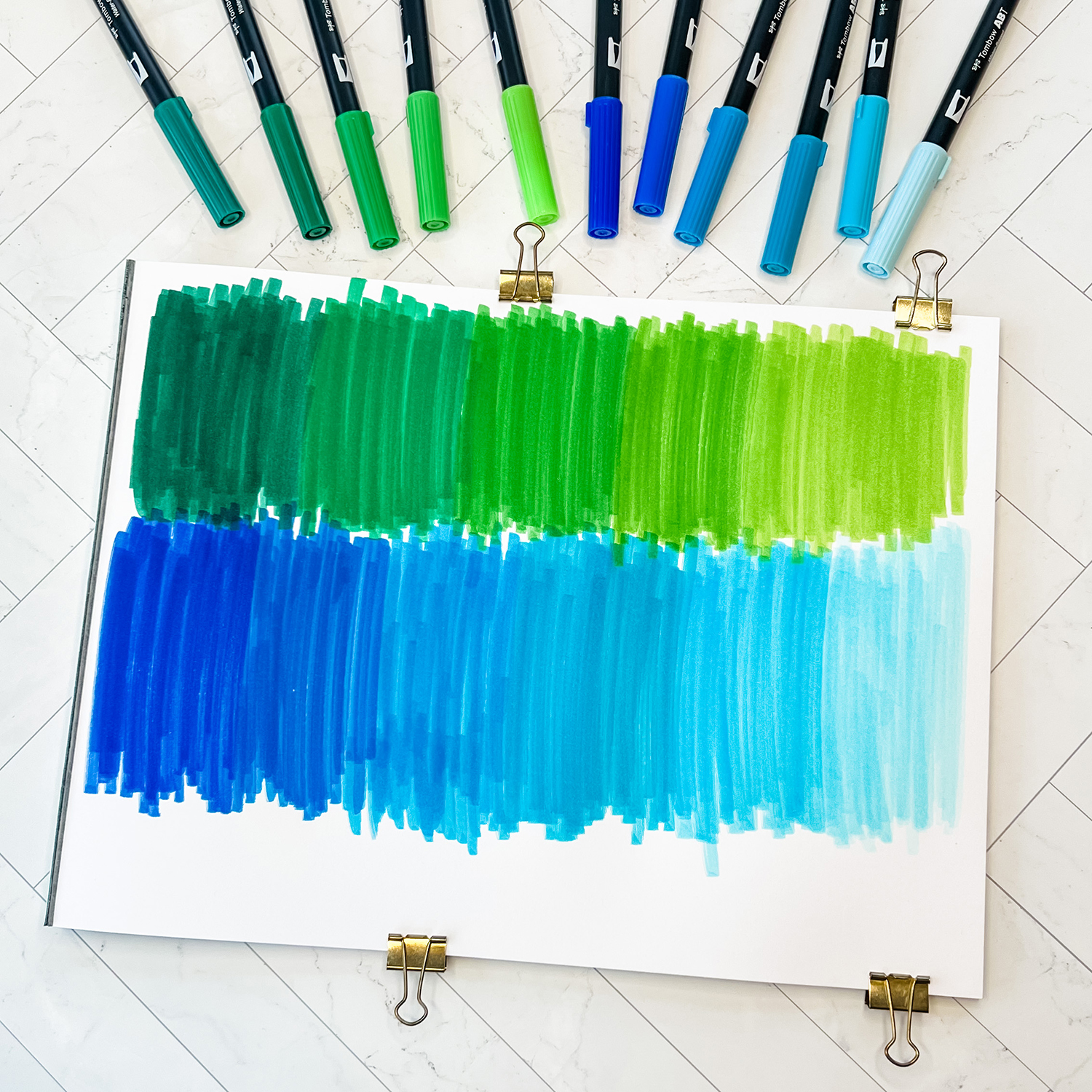 Next, use your Water Brush to wet and blend the ink.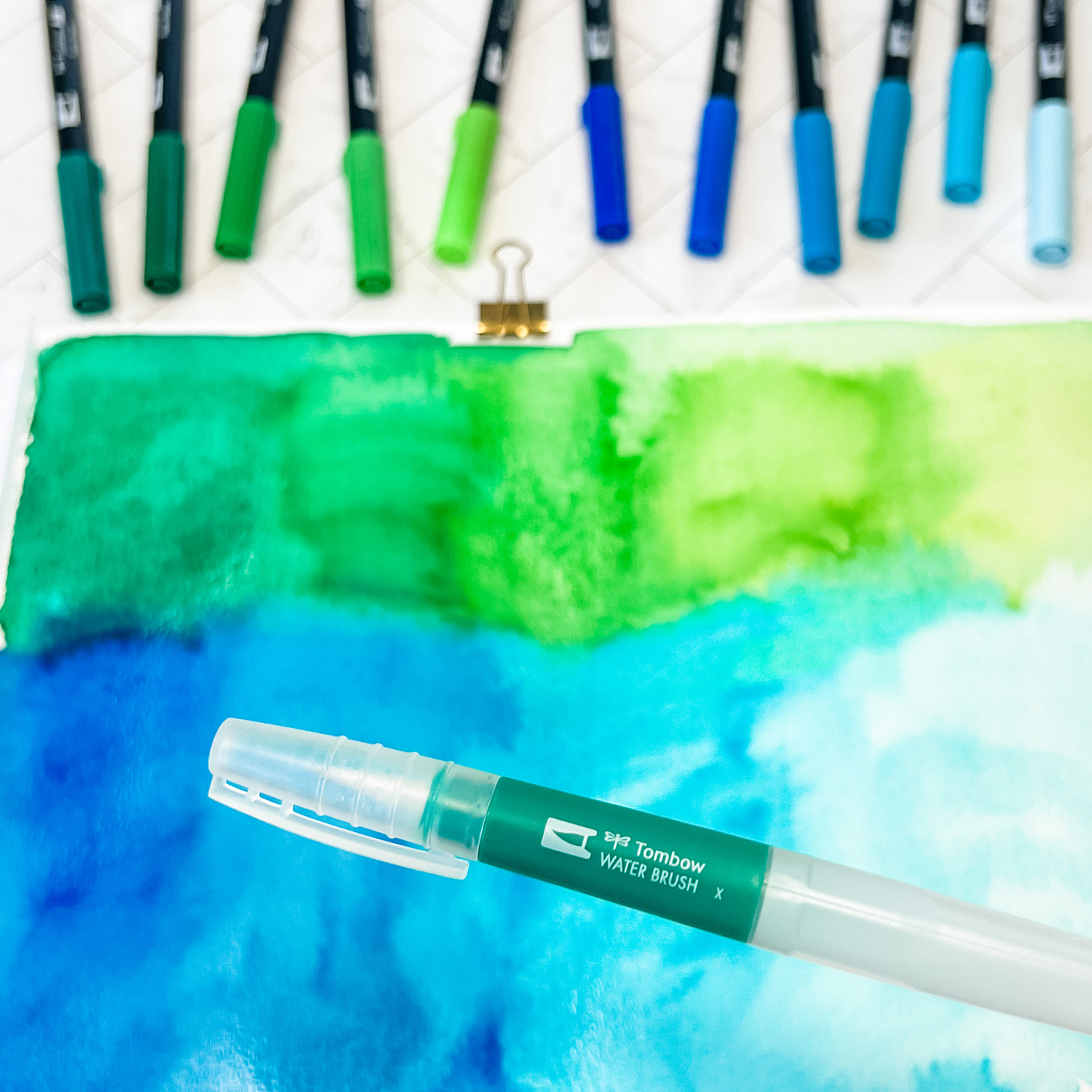 Once it is dry, you can use the brush and bullet tips of your Dual Brush Pens to create patterns and shapes over the background.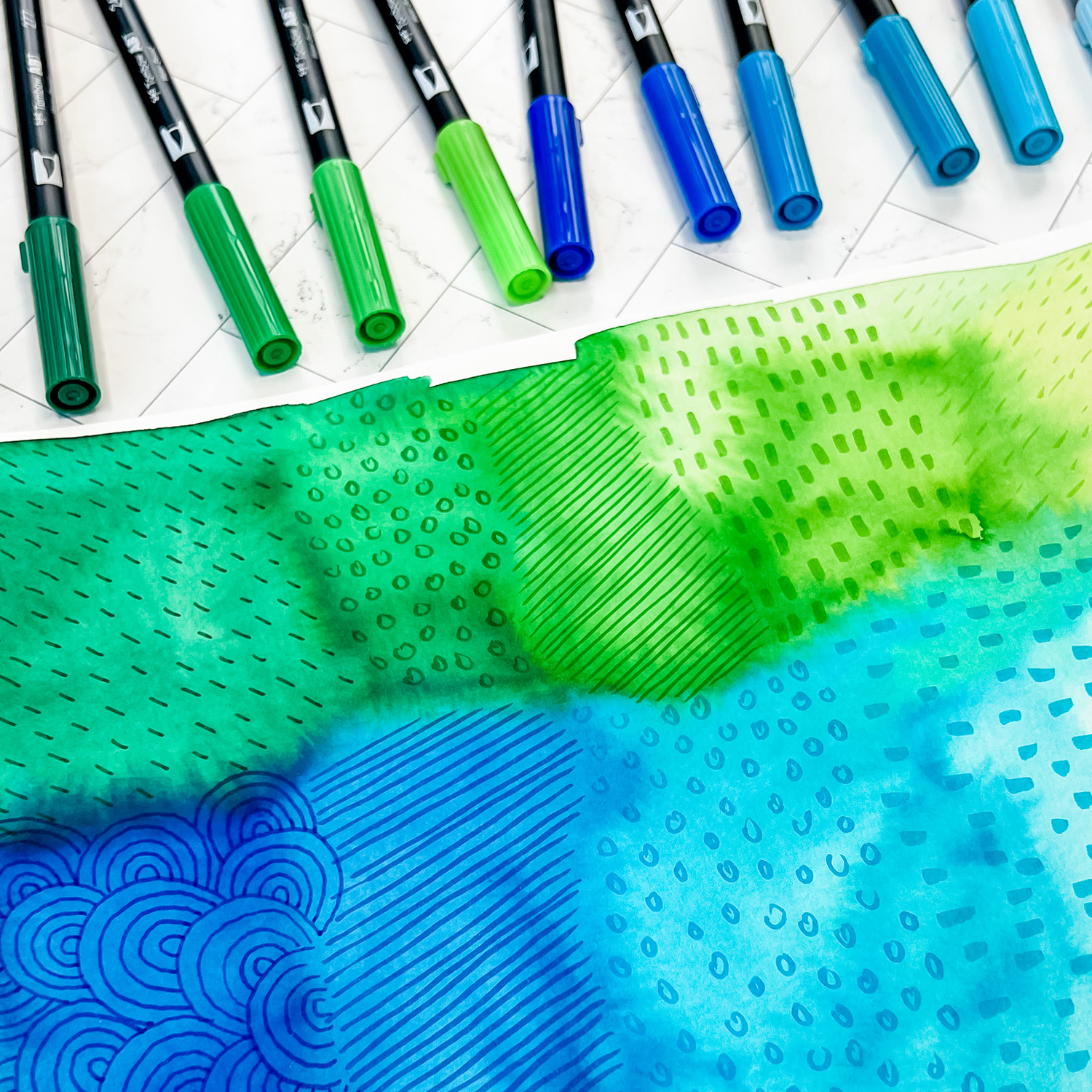 Step 2: Cut Out Your Circles
Using scissors or a shape punch, cut circles out of your collage papers. The card in this example is going to be very large, but if you'd like yours to fit into a regular-sized card envelope, make sure your circles are sized accordingly.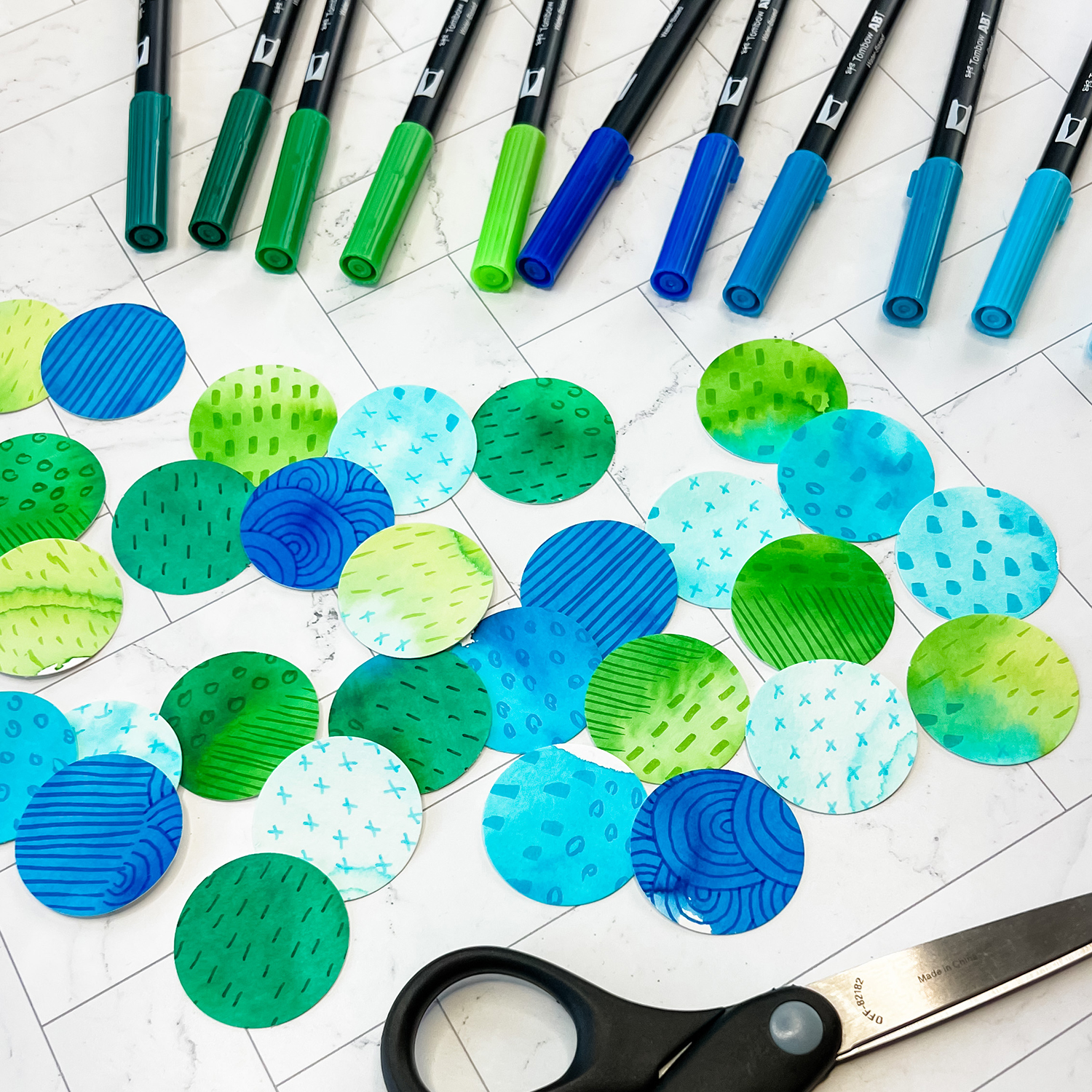 Step 3: Prepare Your Background
On your second piece of watercolor paper, draw the head and tail of the fish. You could draw them with Dual Brush Pens or blend the ink with your Water Brush to get a watercolor effect. Again, you may want to cut down your second piece of watercolor paper depending on how large you'd like the finished card to be.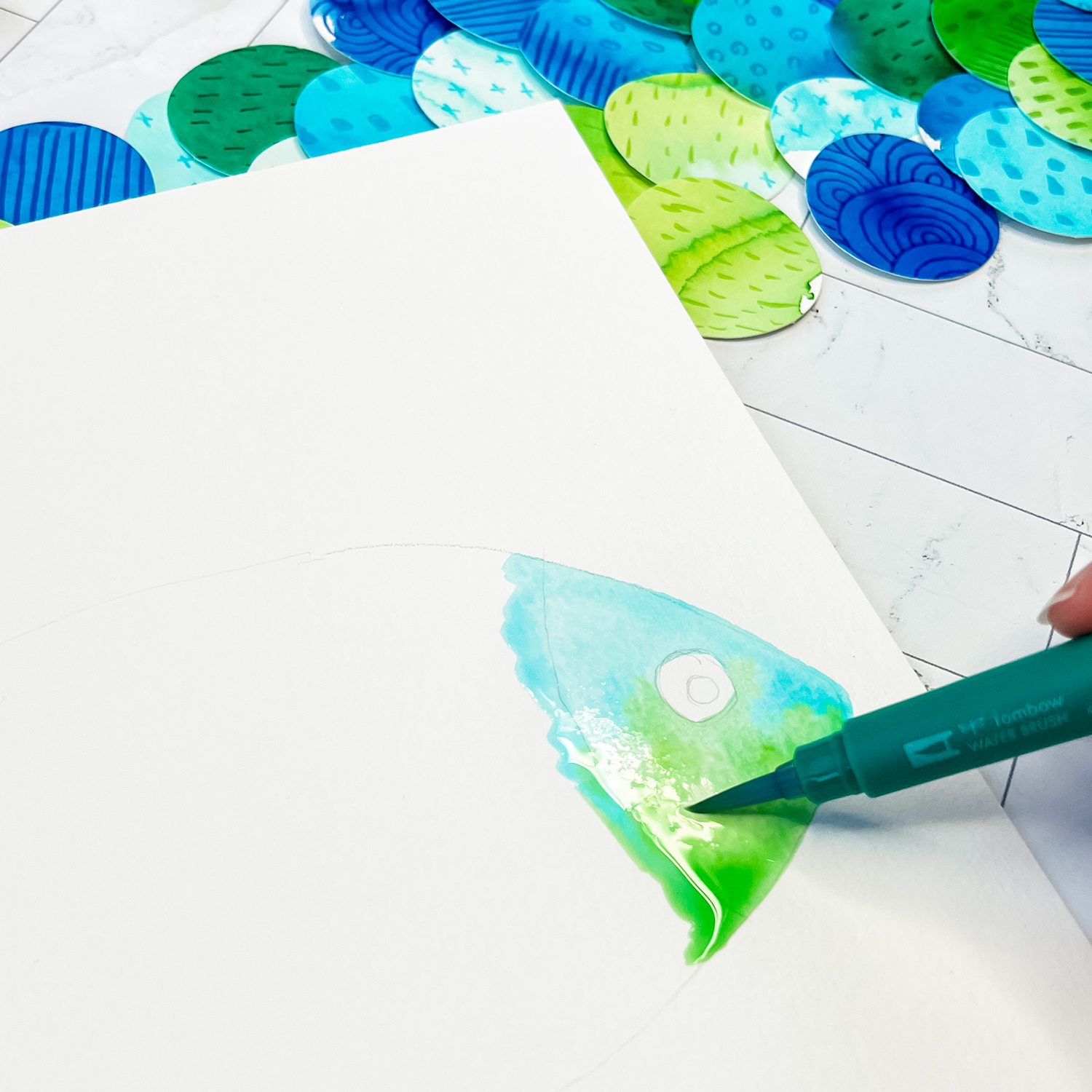 Step 4: Stick on the Scales
It's time to stick the scales onto your fish! Use your MONO Glue Stick to adhere each one in an overlapping fashion. Start at the tail of the fish and work towards the head.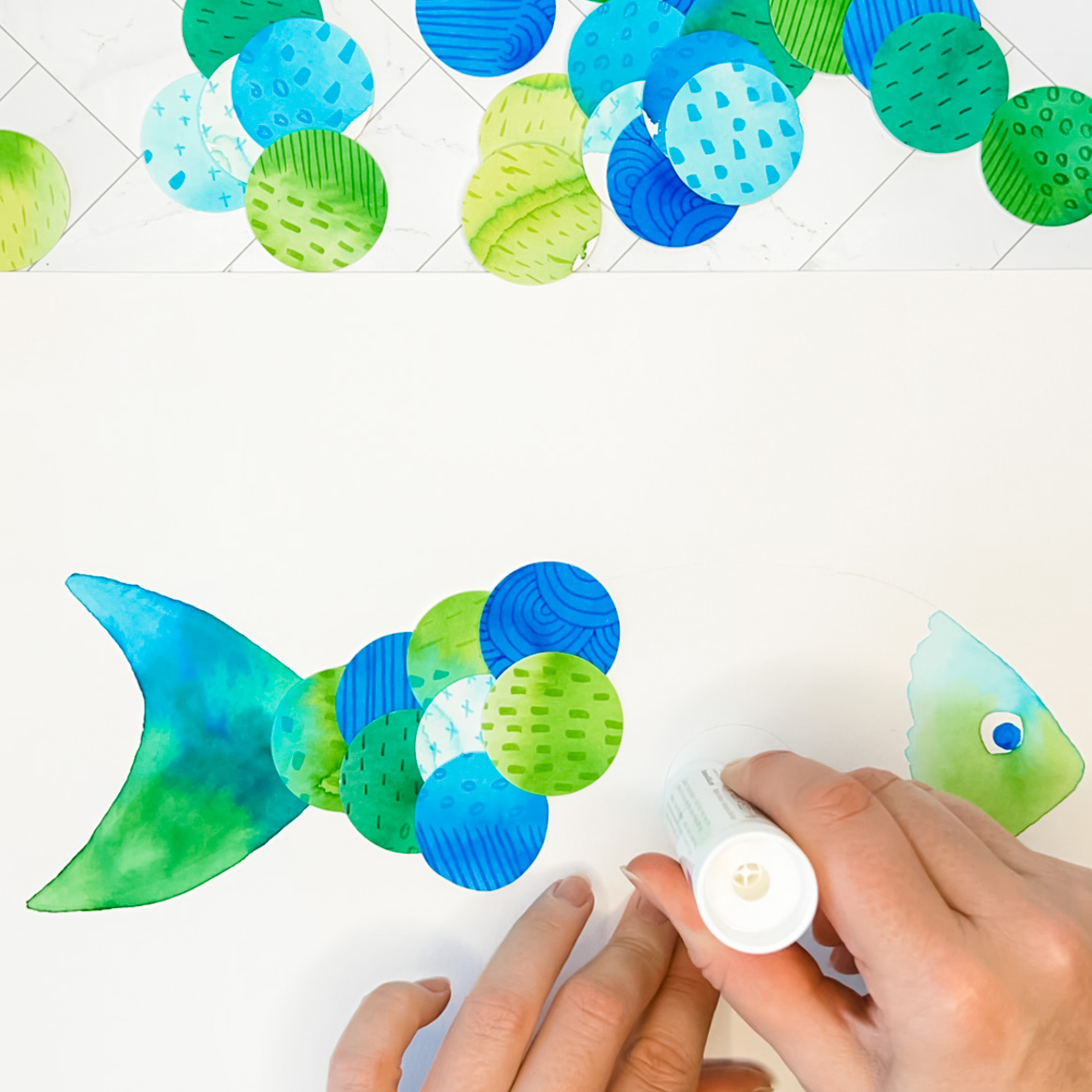 Step 5: Add a Message
Once your fish is completed, it's time to add a message. You could cut the letters out of left-over collage papers or draw them directly onto your card with your Dual Brush Pens. Voila, your collage card is ready to send!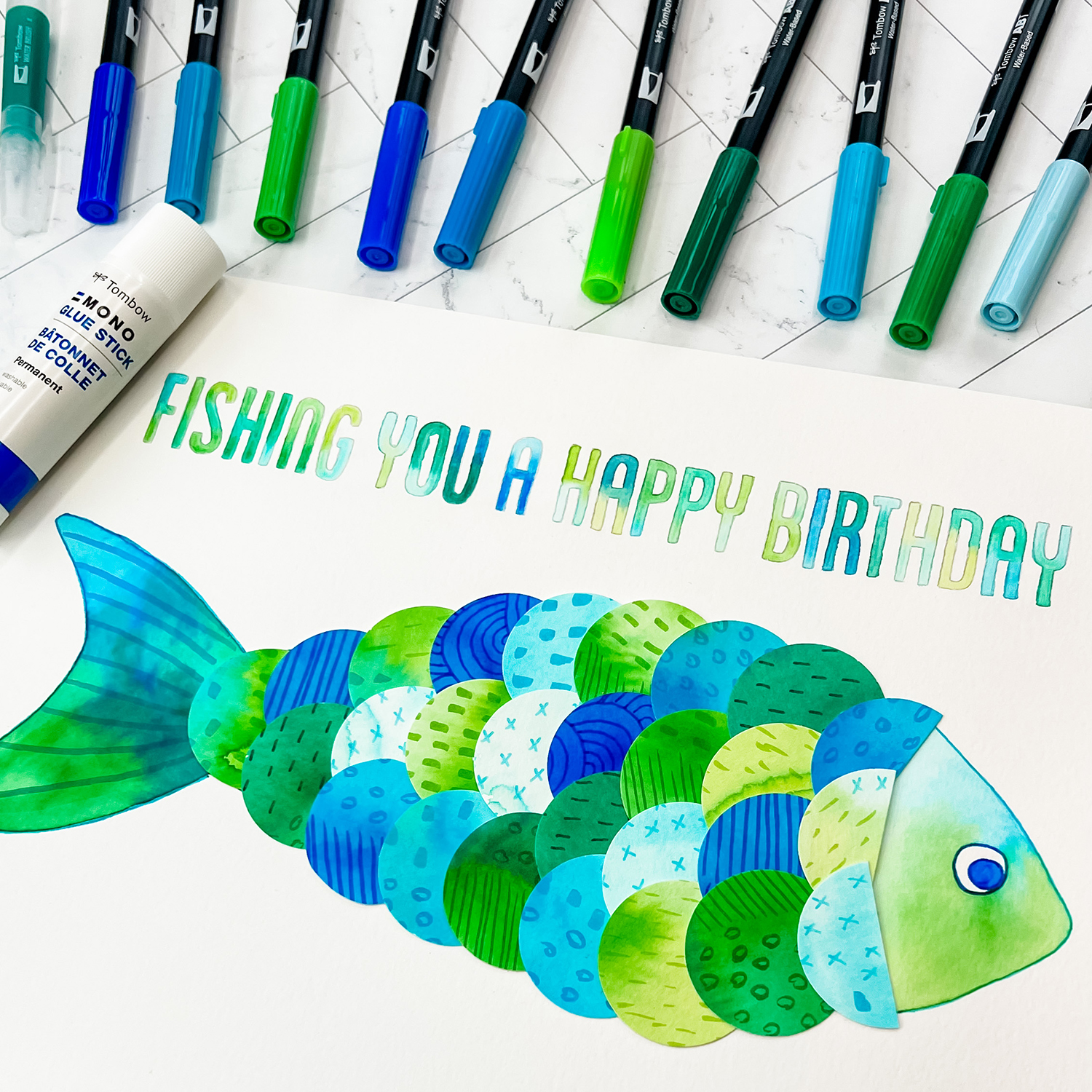 We'd love to see your finished creation, so if you share it on social media make sure to tag @TombowUSA and @BrownPaperBunny.
If you're looking for more card tutorials, check out this Leopard Card Inspired by Emma Hall or this Hidden Message Card.