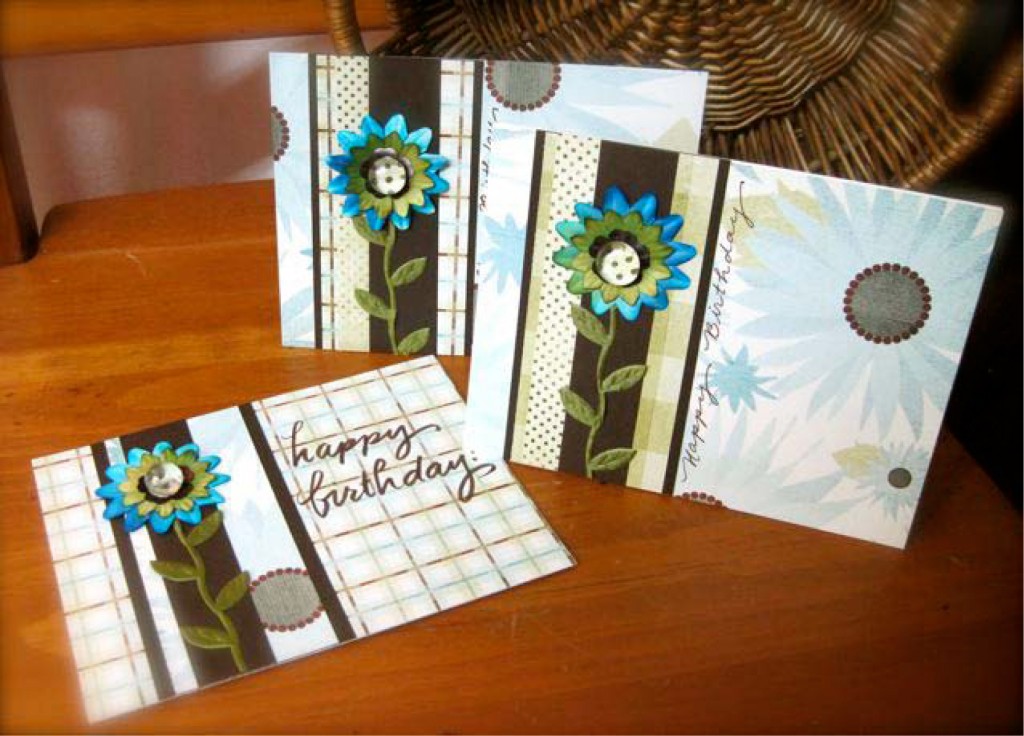 Here are some simple cards that can be made quickly to celebrate Spring's blooming flowers!  Change up the decorative paper colors and Dual Brush Pens for variety – with TOMBOW pens you can custom flowers to match any color scheme!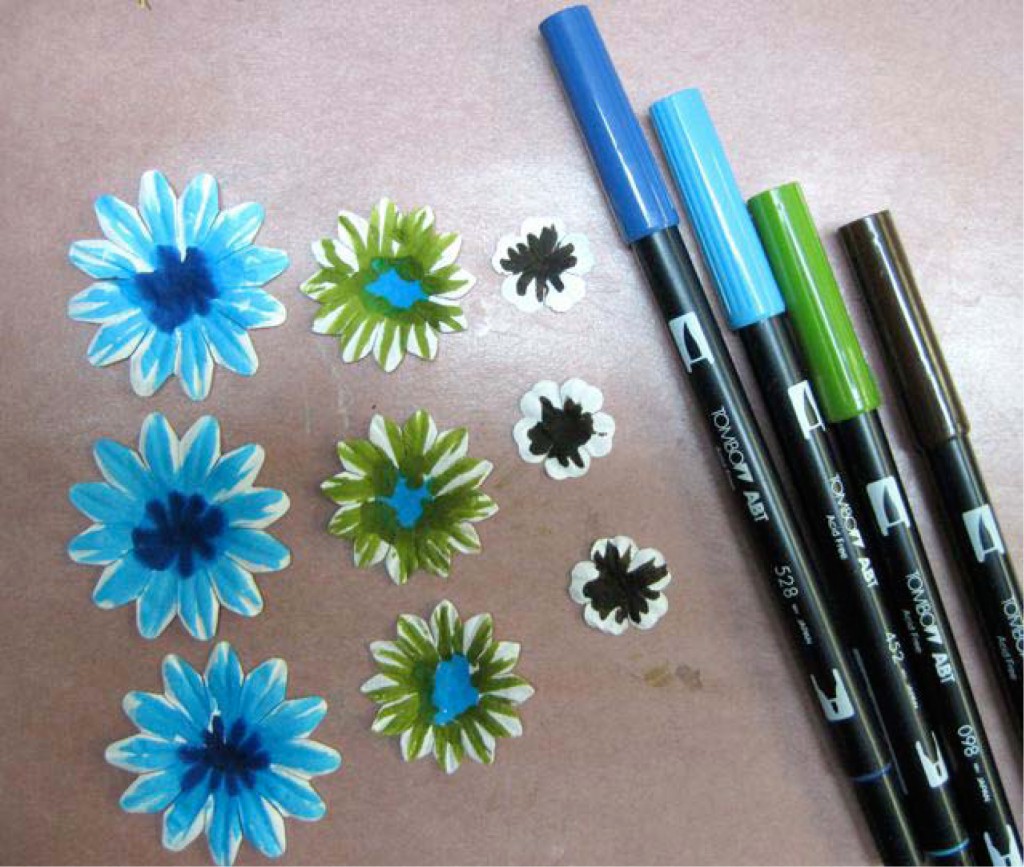 Color the white blossoms with the Dual Brush Pens. The pens that match the paper from Fancy Pants 'Happy Together' collection:
452 Process Blue, 528 Navy Blue, 098 Avocado, 879 Brown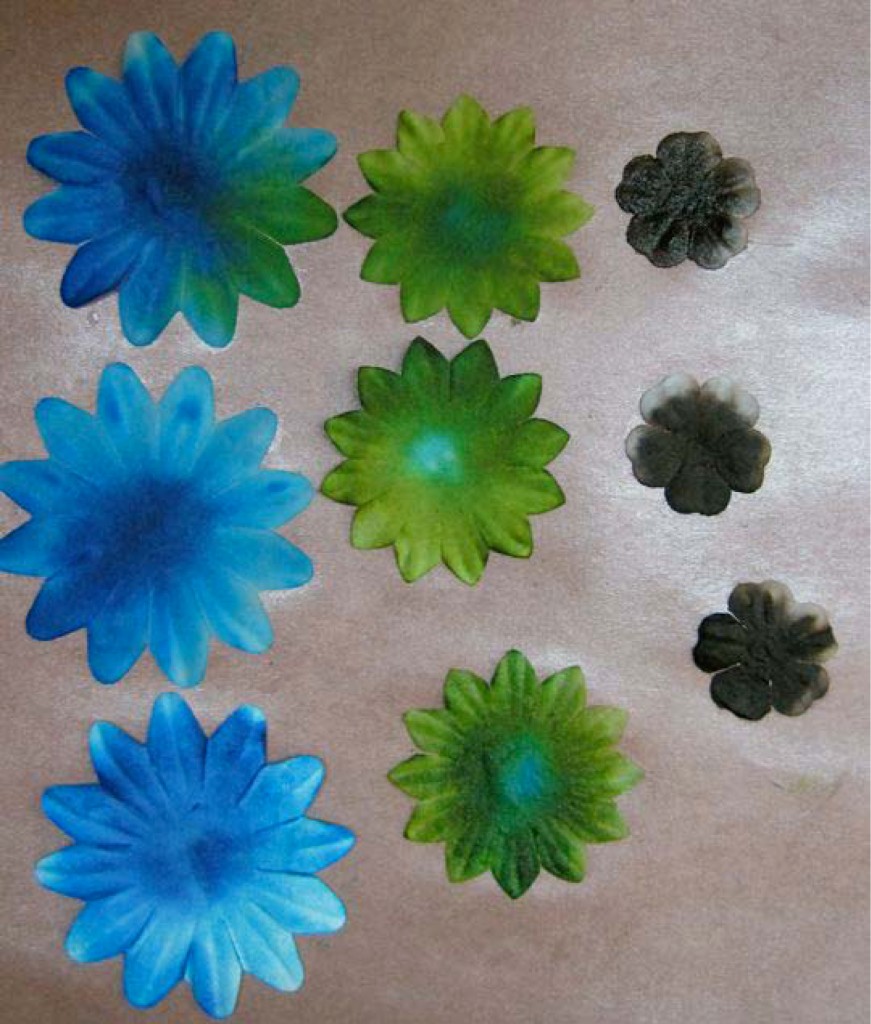 Spritz the blossoms with water to blend the colors. Let dry completely.
Create the centers by adhering clear, flat marbles onto matching paper with MONO Multi Liquid Glue. When dry, cut out. Layer the blossoms and center with the MONO Multi glue.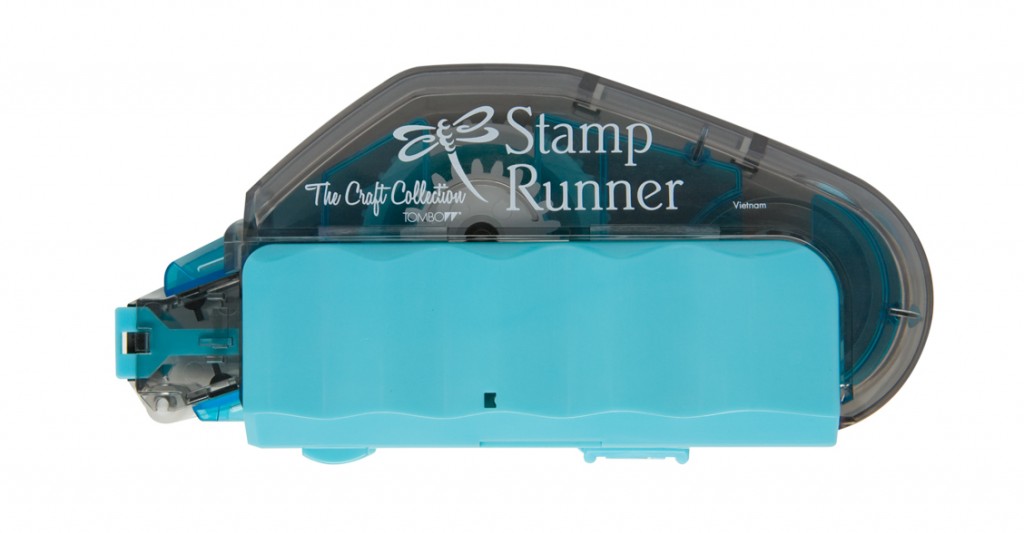 To put everything together, use TOMBOW's new Stamp Runner. This dual function adhesive can apply adhesive in long strips to larger paper panels and small 'stamped' squares of adhesive for the smaller paper strips and embellishments. It is especially perfect for hard to handle embellishments such as the leaf and stem trim. Use a Power Tab to attach the finished blossom.