spring is here!
january, february…i have the winter blues for sure.
but bring in the end of march and the beginning of april and i am one happy girl.
love to be outside, love the sunshine, love the baseball (upcoming project on that one soon), and spring cleaning.
so, that got me thinking about all the pictures i have of my home. clean, messy, decorated, etc.
i wanted a place to put all those pictures without doing a full album. (i have so many other pictures i want to work with, pictures of the home are low on the priority list.) but still, a place to put them, get them out of the stack…
i found doodlebug's "hometown collection" and fell in love. the bright spring colors and whimsical die cut embellishments were exactly what i wanted to go with my plethora of pictures of my home.
i had a clipboard shaped as a house and an empty 4×6 photo album (this one was from Franklin Covey years ago).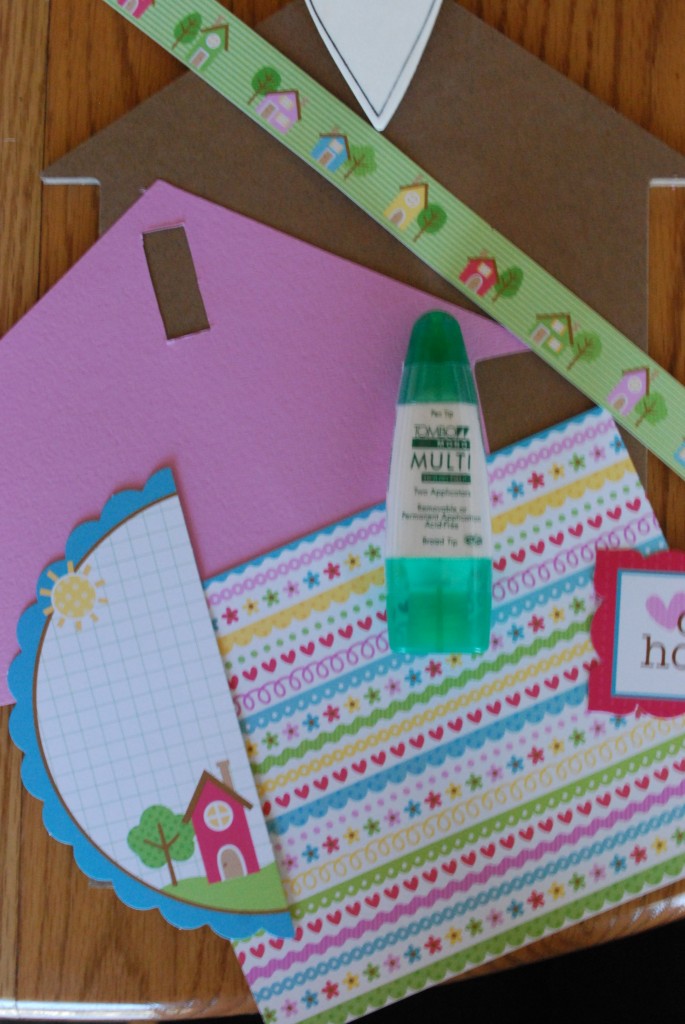 i made the clipboard first, then decided that a place for all those "home" pictures was in order…
and here is what i came up with.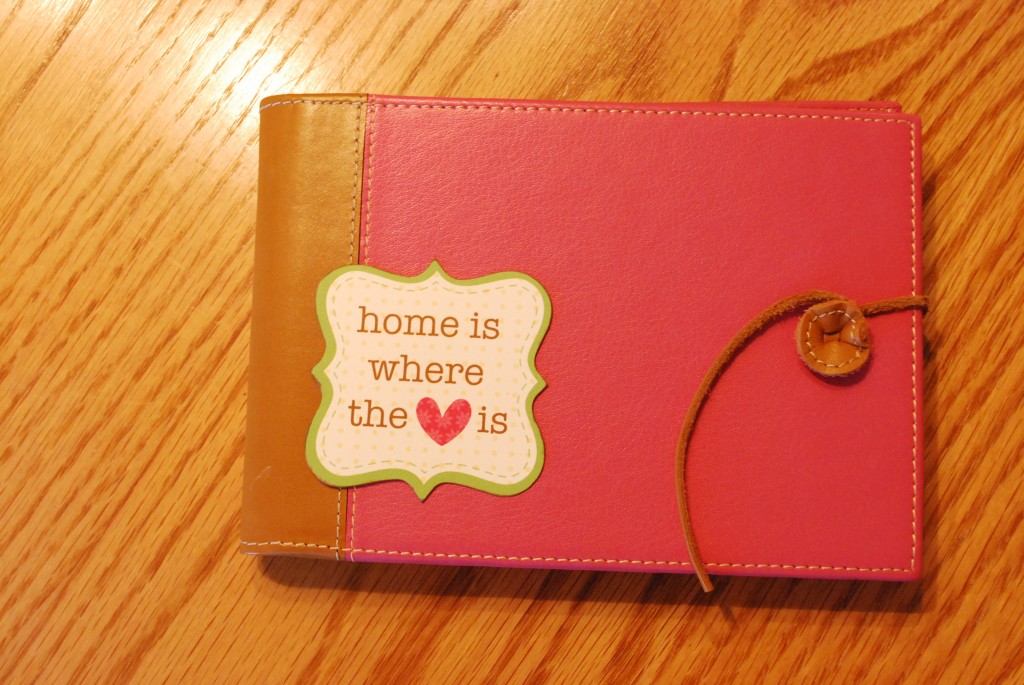 i used Tombow MONO Multi Liquid Glue to put the paper to the wood clipboard. the die cut "love our home" was put on with Tombow Foam Tabs, and all edges of the paper and embellishments were inked with a combination of a brown ink pad and a Tombow Dual Brush Pen – they are perfect for getting in the little creases of the die cuts.

in the photo album i created the first two pages. on these pages i used the Tombow Stamp Runner Dot Adhesive to put the 4×6 pages together and did a little sewing, using the Stamper to add a "bandaid" to the back holding the loose threads in place.