I loved the natural kraft look of jillibean soup's  'talk soup on kraft' collection.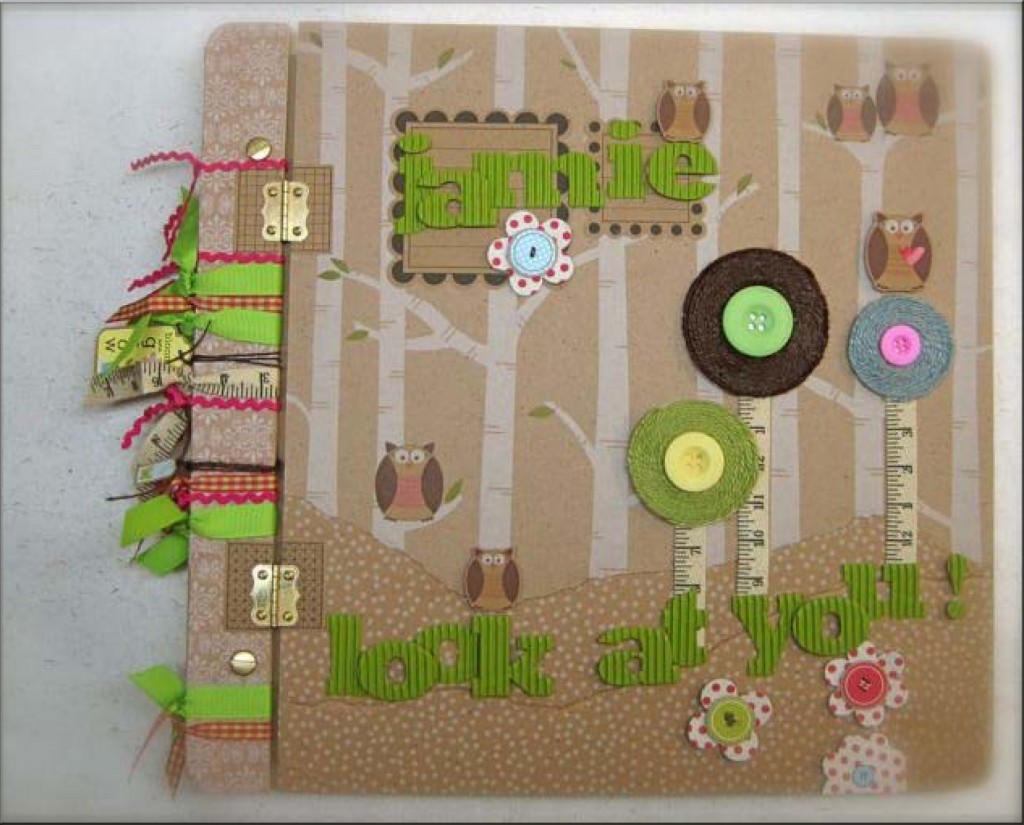 Along with matching embellishments it was a breeze to create an album with TOMBOW adhesives and fill with matching pages. The sturdy wooden album cover is from Walnut Hollow and will protect treasured photos as children delight in them over and over.
Cover the album with decorative paper from jillibean soup's 'talk soup on kraft' collection. I ripped large pieces of paper to cover and create the forest landscape. Make the pieces large enough to have a slight 1/4" overhang. Cover the entire back of the paper pieces with MONO Aqua Liquid Glue using the broad applicator. Press them into place with a bone folder for a secure adhesion with no wrinkles.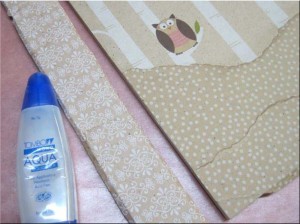 When dry, use a sanding block to 'cut' the excess paper away by sanding at a 45 angle. This creates a perfect flush finish to the edges of the album.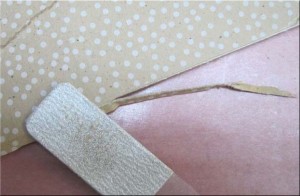 Additional paper pieces, such as the 'journaling sprouts' use the Aqua glue to attach. Use MONO Multi Liquid Glue and TOMBOW"s Foam Tabs to attach the embellishments. For the canvas, ribbon and corrugated pieces that will lay flat use the Multi glue. For any lettering or embellishments that you want to 'pop', use the Foam Tabs. The Foam Tabs come in two sizes; large 1/2" and small 1/4", use the size that works best for your chosen piece.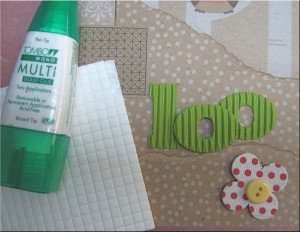 The ribbon is tied to the spine piece before assembling the album.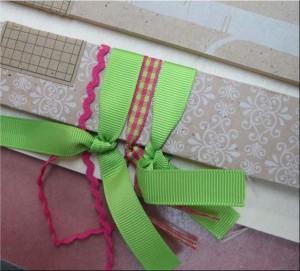 The matching pages for the album are constructed using TOMBOW's new Dot Stamp Runner. Apply the adhesive in long strips to large paper panels and photographs and small 'stamped' squares of adhesive for the smaller embellishments with the same the same tool.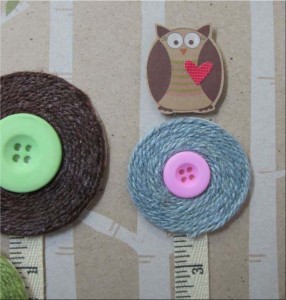 See how well the Tombow Stamp Runner, which serves a dual purpose as a stamper, hold these embellishments.