I learned a fun way to make handmade flowers from Marie using Tombow's Mono Multi Liquid Glue. They are so much fun and so addictive! I designed this project for a DTGD challenge on SCS and have created a little tutorial for you on how to make the flowers.
I created the notepad with scraps of patterned papers left over from my CHA cards I created for Inky Antics. These notepad covers are perfect for using up scraps like this. I was able to make 5 notepads with all the little scraps I had left over and didn't have to add them to my scrap file! Ü I used Tombow's

Mono Adhesive Permanent

to put the notepad together.
Now on to how to make the flower.
1. Run a strip of

Mono Adhesive Removable

on a piece of scrap paper/CS. This hold down your circle pieces so that when you add the Multi Glue they won't move around on you.
2. Punch a bunch of circles and adhere to the removable adhesive strip and lightly squeeze some Multi Liquid Glue around on them using the nozzle to spread around.
When the glue dries it will be clear and stay tacky for you to add your elements to it. You can see the first ones I did are starting to turn clear.
3. Using the element you want for your outside layer, pinch and scrunch and press into the glue. Here I am using crepe paper.
 4. Continue doing this all the way around and trim when you make one round.
5. Add a

Tombow Power Tab

to the center for your next element.
6. Add your next element to the Power Tab. Here I chose a paper flower. Add another Power Tab into the center of the flower.
7. Add your last element to the Power Tab. You can see I added a button that I threaded crochet thread through. (I don't like "naked" buttons. Ü)
There ya go! I fun and funky flower! Since the patterned paper had birds in it at the top of my note pad, I punched a SU! bird and added it nestled into the flower to finish off my project.
Thanks for stopping by and I hope you will try making a paper flower. Ü
If you enjoyed this post please follow us on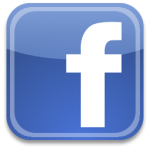 http://www.facebook.com/tombowusa  and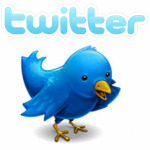 http://twitter.com/#!/tombowusa