The "real' rubber stamps from Purple
Onion Designs worked famously for this Bouquet Thank You. The rubber takes the
color from the

Dual Brush Markers

so well that you get a perfect stamping
each and every time!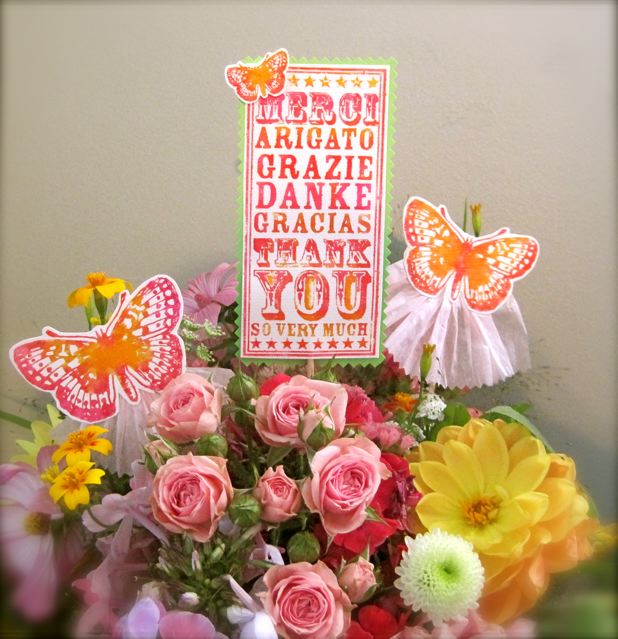 I have been using this watercolor technique a lot lately, and it worked beautifully with the 'Butterfly Set' and 'Thank You Notebook' Stamps from Purple Onion.  Simply start with

Dual Brush Pens

using the lightest color and cover the entire stamp. Continue to add the darker colors to add detail. When finished, give the stamp a fine misting of water and stamp onto smooth, lightweight watercolor paper. I use the 90 lb. Hot Press from Canson.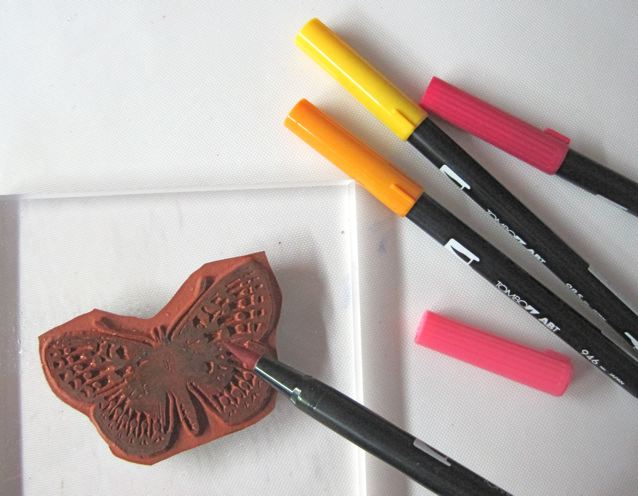 Cut out the stamped images. With the Butterfly motifs, add a line of MONO Multi Liquid Glue to the bottom back. Let dry completely.  
Using a Power Tab, attach a 12" wooden skewer to the back of the 'Thank You' panel. Cover the back with a piece of green cardstock cut with pinking decorative scissors using a few more Power Tabs. I also attached a smaller butterfly with Foam Tabs to the top front of the sign.
This is where I wrote any greetings or personal messages to the recipient.
Cut a 2" x 8" strip of pink tissue  paper with the pinking decorative scissors.
Pleat it with your fingers and then adhere to the back of the butterfly along the glue. Use Power Tabs to add a wooden skewer to each butterfly and back with another cut out butterfly so they look good from both sides.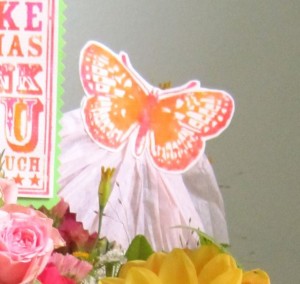 I hope you enjoyed this post, please stop by again soon.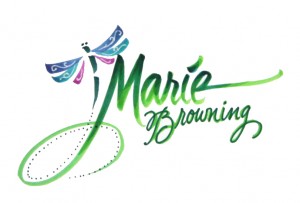 If you enjoyed this post please follow us on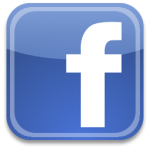 http://www.facebook.com/tombowusa
  and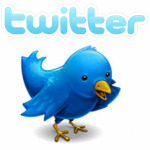 http://twitter.com/#!/tombowusa