Today I have a fun Baby Boy Paper Bag album that I created for my cousin's precious baby James David Prouty. My cousin has decorated his baby room in green, burnt orange and chocolate. It was so much fun to make an album in these colors. I just went thru all my stash of papers, stickers and embellishments and picked out everything that matched and then started cutting papers to fit my paper bag album.
I used Tombow's

Mono Adhesive Power Bond

to put the album together. I like the extra strength of this adhesive and use it on my albums. For the ribbons, I used

Mono Adhesive Dots, Roller

. There are lots of pages and photos. I hope you enjoy viewing them all.
I typed his name on cardstock, then punched with an oval word punch, then ribbon cut the ends.
Here is an angle view of the whole album:
And here are the inside pages:
right inside the front cover:
tab pulls out and more info can be put on the back:
opposite inside cover:
pull out side one:
other side of pullout:
there are two pockets as two bags are adhered together so here are the sides to the next pullout:
next page:
opposite of the above:
next pull out side 1
side 2
2nd pull out side 1
side 2
 next page I created a pocket for the ribboned piece and stapled a bunch of folded ribbons
close up of vellum sticker
ribbon pullout:
other side:
opposite page side (note: the little flaps you see are made with the bottom of the paper bag, 2 adhered together)
next set of pullouts:
 Next pages
 Pull outs:

 Last 2 pages:
WHEW! I told you it was a long post. LOL!! I hope you enjoyed this paper bag album and drew some inspiration from it to maybe even make one of your own or as a gift. Ü
Thank you for stopping by,
If you enjoyed this post please follow us on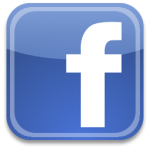 http://www.facebook.com/tombowusa
and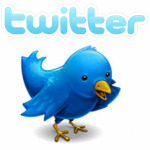 http://twitter.com/#tombowusa