This week, the girls of Tombow have been giving you ideas for that cooking fan in your life. I made a mini with pockets that way, that special person can put their own recipe cards there.  My main inspiration was the traditional kitchen style with the housewife in the apron and the tablecloths inspired papers. I also used a doily which apparently are for cakes, I wouldn't know, since I am an amateur chef.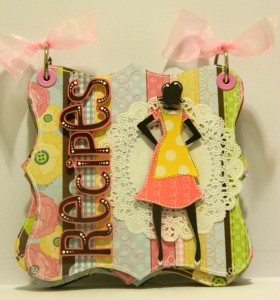 I started with a plain chipboard mini album and covered it with paper using my go to glue, the Tombow Mono Multi Glue. *The amazing thing about the Tombow Mono Multi Glue is that it has a fine tip for those small details and embellishments, but it also has a broad tip for covering big spaces like the chipboard mini. The way the tip is made allows you to spread the glue across the surface. For my die cuts I used Tombow Foam Tabs which are crush resistant that way you'll never lose the dimension. I made some pockets for the recipe cards and I used a technique that gives it a little bit of wiggle room for at least 4 recipe cards. I just used a one inch wide strip of paper folded in half and used my Stamp Runner Dot Adhesive to glue one part to the mini and the other part to the inside of the pocket.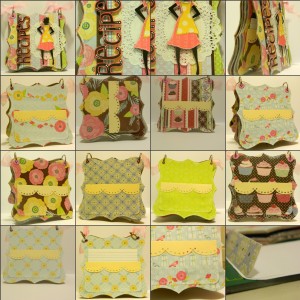 This is a perfect gift idea! I don't know if you know it but, Christmas is only 17 days away, so you better get started on your gifts!! You better stock up on your Tombow products because you will need them!!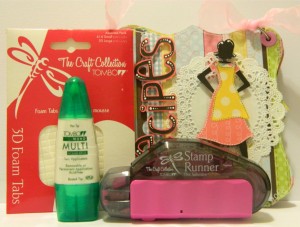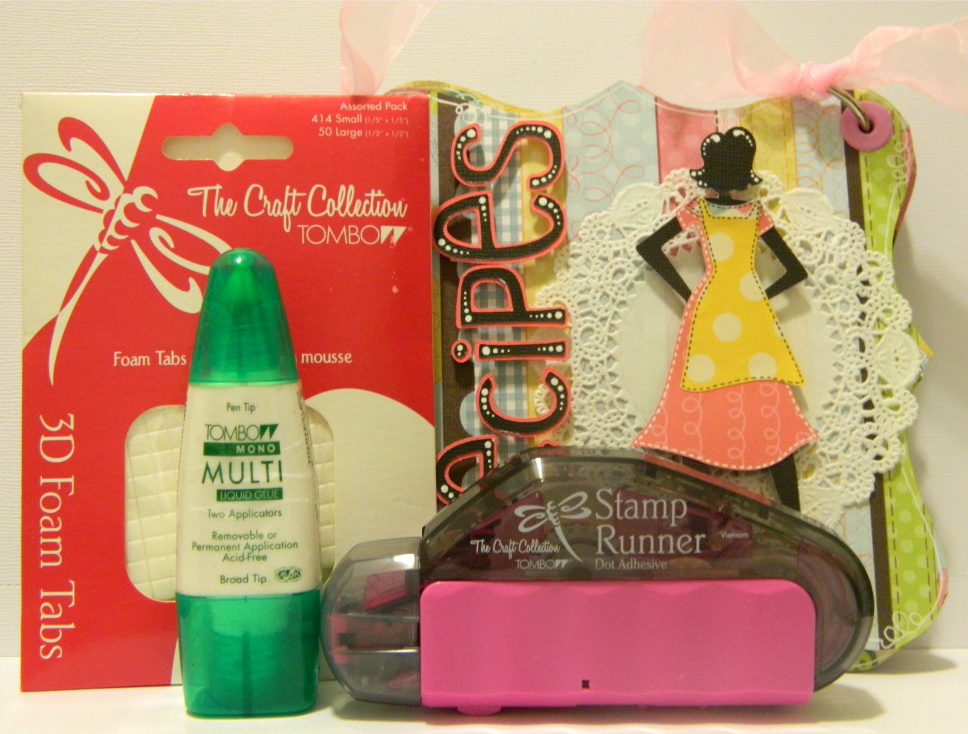 I hope you enjoyed my project as much as I enjoyed making it!! Happy Thursday and come back tomorrow for Melissa's project!!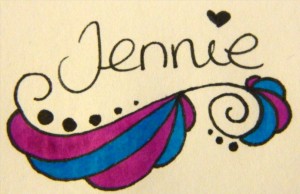 If you enjoyed this post please follow us on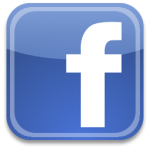 http://www.facebook.com/tombowusa