This week the DT Coordinator at Tombow gave us the challenge to create "recipe cards as gifts".
I decided to get some of my Christmas Granola made and ready to go.  I created the recipe card in Word and then printed it and stamped it with the Spring Branch stamp from Memory Box.  I used
Tombow's Permanent Stamp Runner
to adhere the recipe card to several layers of cardstock creating a card that can be used over and over.  The recipe is listed below.
I use a ton of candles in my house and this jar is a recycled candle jar.  Don't worry, it has been washed many times and the smell is completely gone. 🙂
I stamped the sentiment and frame for the sentiment from the Winter Mittens set from Gina K. Designs and cut it out with a Spellbinders Fancy Tags die.  I used more of the
Tombow Permanent Stamp Runner
to attach the trim to the red cardstock wrap and then I used
Tombow's Power Tabs
to attach the tag to the front of the jar and to hold the twine in place.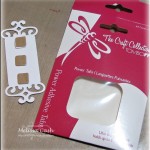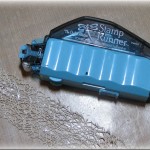 Did you know that the
Tombow Power Tabs
can hold up to 6.5  oz?  That's awesome, you should give them a try!
Here is the granola recipe, it is fast and easy and can be adapted to add whatever goodies you like.
Granola
4 C old fashioned oats
11/2 C sliced almonds
½ C packed light brown sugar
½ t salt
½ t cinnamon
¼ C vegetable oil
¼ C honey
1 t vanilla
11/2 C raisins or dried cranberries
optional:  1 C chocolate chips-add after granola has completely cooled
Preheat oven to 300.  In a bowl mix the oats, almonds, brown sugar, salt and cinnamon.  In a saucepan warm the oil and honey.  Stir in vanilla.  Pour liquid over oat mixture and stir gently with a wooden spoon.
Spread granola in a baking pan.  Bake for 40 minutes , stirring carefully every 10 minutes.  Cool completely.  Seal in airtight container or zip lock bag.  Store at room temperature for 1 week or in the freezer for up to 3 months.  Makes 6 cups.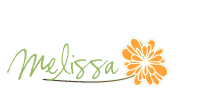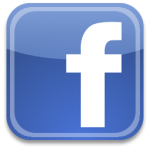 http://www.facebook.com/tombowusa  and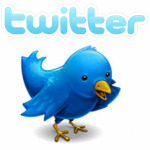 http://twitter.com/#!/tombowusa