I think I speak for all the scrapbookers and crafters out there when I say that most of the time the projects or layouts we make are for other people. We work so hard to tell all the stories about our children and family that we often forget about ourselves. Once in a while we should make a page about ourselves, that way when future generations see them they can get an idea of  who we were. I am the first one to run away from a camera, always behind them, never in front of them, but I HAD, not wanted, HAD to take a picture of myself.  Since it came out pretty decent I made a layout about things I currently love.  This week we had to use turquoise, one of my favorite colors!!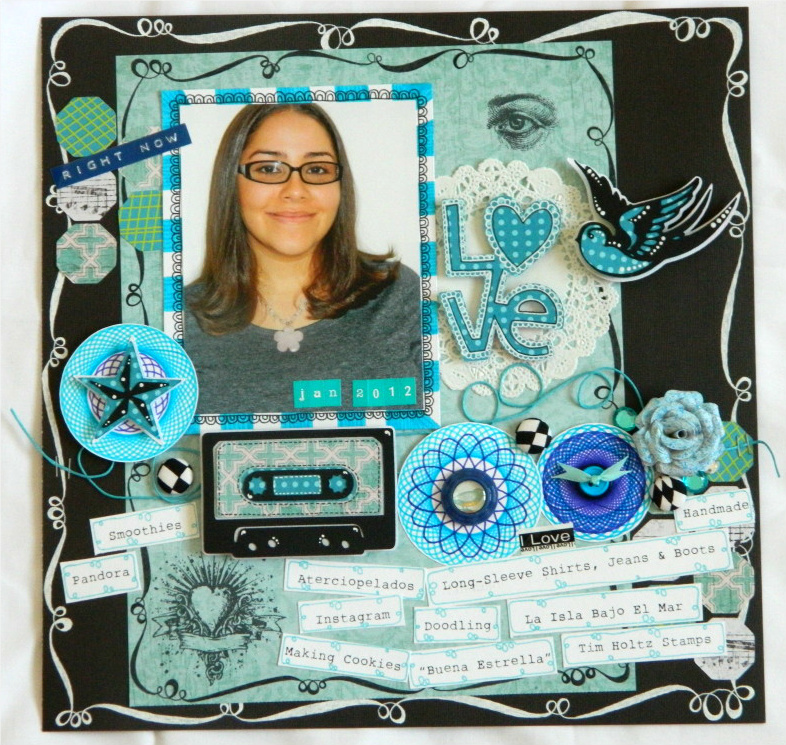 After I gather all my supplies for a layout I start by matting the picture, but instead of using just white cardstock, I used Tombow's  Dual Brush Pen to draw some stripes and then added the photo to do some doodling around it. Before I assemble I everything I doodled the base, the 8 1/2 x 11 patterned paper and the strips of paper with the things I like. Before gluing everything I like to lay everything down to see where it looks better. After I decided, I stamped the heart and the eye so I could use the last one instead of the letter "I". I also used some die cuts that I assembled using the Mono Multi Liquid Glue, it was great to use the fine tip specially for the black piece of the bird. The fine tip of the Mono Multi Liquid Glue allowed me to glue these detailed parts easily without making a mess. I made some embellishments with my Spirograph and the Dual Brush Pens and glued other embellishments in the center with my Mono Multi Liquid Glue which works great with paper and embellishments like the rose I made. The  8 1/2 x 11 paper, the octagons on the corners, the doily, the mat and the photo were glued with the the Stamp Runner Dot Adhesive. For the turquoise rope I used the Mono Aqua Liquid Glue since it dries completely clear you won't notice where is the glue, the staples on the corners are just for decoration because there is no way that it will keep the shape without glue.  The rest of the embellishments were glued with the Mono Multi Liquid Glue or with Tombow Foam Tabs for a little extra dimension. I used Tombow Foam Tabs for the shadow in the die cuts to make them stand out.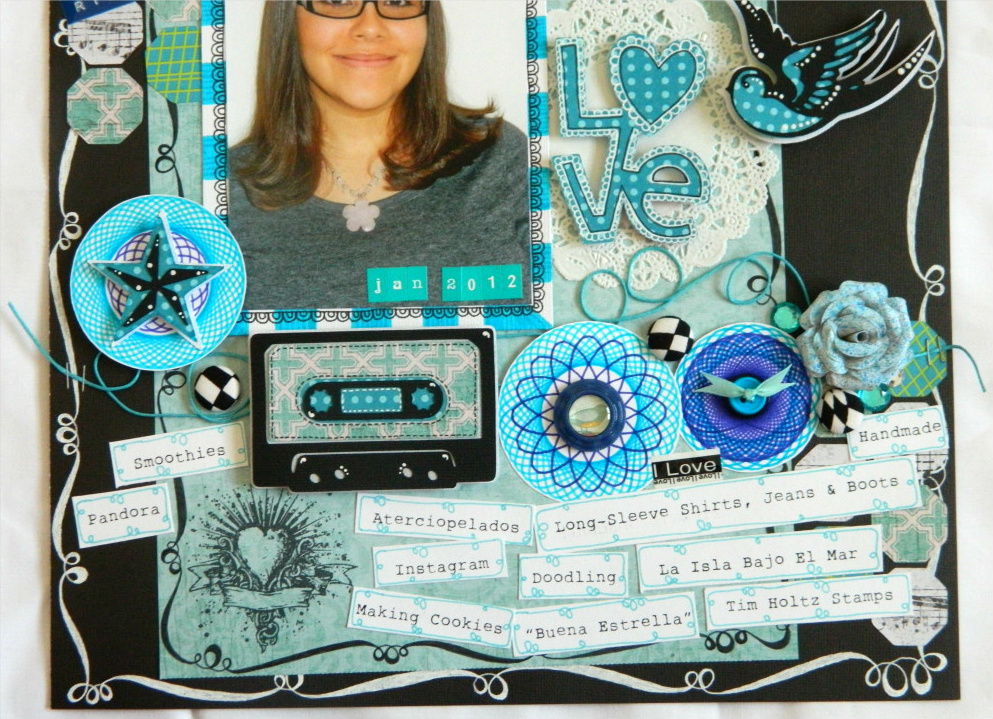 I really love the vibe of this layout!! The Dual Brush Pens help the page feel like it's moving. This was a nice idea, maybe I'll make one once a year so future generations can make fun of our likes.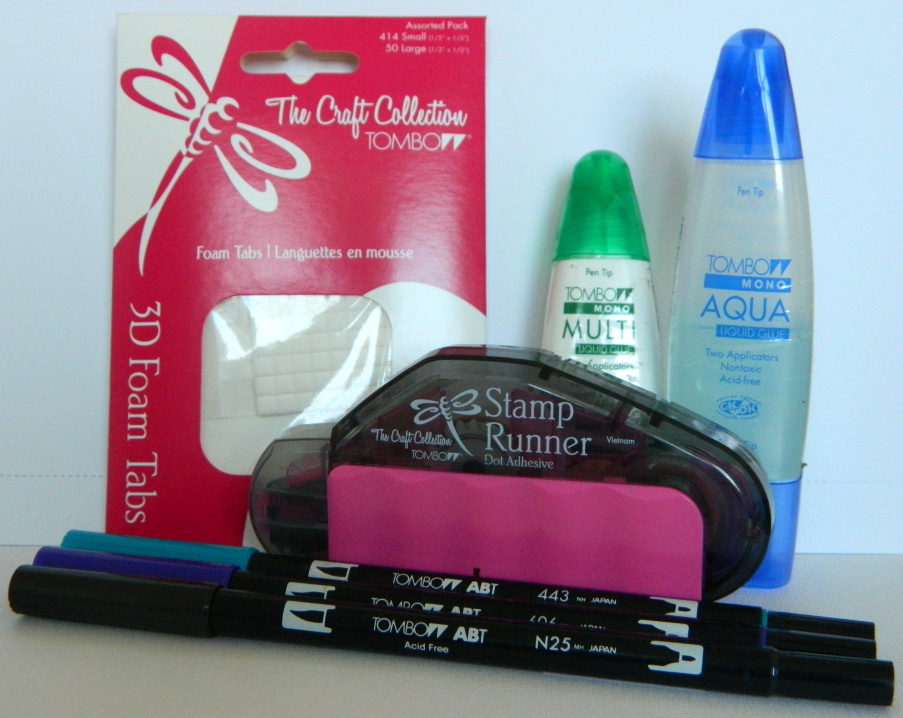 I hope you love my loving project!!
Take Care!!
If you enjoyed this post please follow us on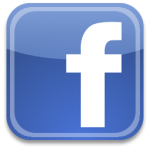 http://www.facebook.com/tombowusa