This week on the Tombow blog is ABC (anything but a card) week so I decided to cover this little wooden bird.  I bought this at my "not so local" big box store and wish I had purchased a couple of extras as it was a lot of fun to decorate.
I started by painting all of the edges of the bird with some white acrylic paint and then I slathered on some Tombow Mono Aqua adhesive and adhered my strips of Kaisercraft paper.  This adhesive dries quickly and doesn't bubble.  Ya gotta love that!  I trimmed the paper off as close as I could and then used a sanding block to get the paper trimmed right to the edges.  I did both sides this way.  Next, I went around the edges of the bird with Tea Dye Distress ink.  I added the piece of white lace where the two different papers met.  I used a little more of the Mono Aqua for this.  The seam didn't look finished so I decided add a row of buttons.
I laced the buttons together with some linen thread and then added Tombow Power Tabs to the back of each one.  I cut the Power Tabs into smaller pieces for the smaller buttons.         Power Tabs are very strong and the buttons were secured nicely.
I then started adding rhinestone embellishments, crinkle ribbon and flowers.
As you can see in the picture above, the flower was a bit brighter than what I needed for my project so I decided to distress it a bit with some Tombow Dual Brush Pens.  I used:  228 Gray Green, 312 Holly Green and 346 Sea Green.  I scribbled the markers onto a non stick craft sheet (a plastic art palette would also work well) and then spritz the scribbles with some home made pearlized water (Pearl-Perfect Pearls and water) and lightly blended the colors with my finger and then dipped the top of the flower randomly to add some color.  Set the flower aside to dry or you could use your heat gun, just be careful not to burn yourself or the flower.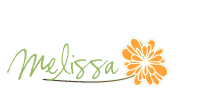 PS: Be sure to go HERE if you haven't to sign up for Tombow's Leap Year prize.
if you enjoyed this post follow us on facebook and twitter!