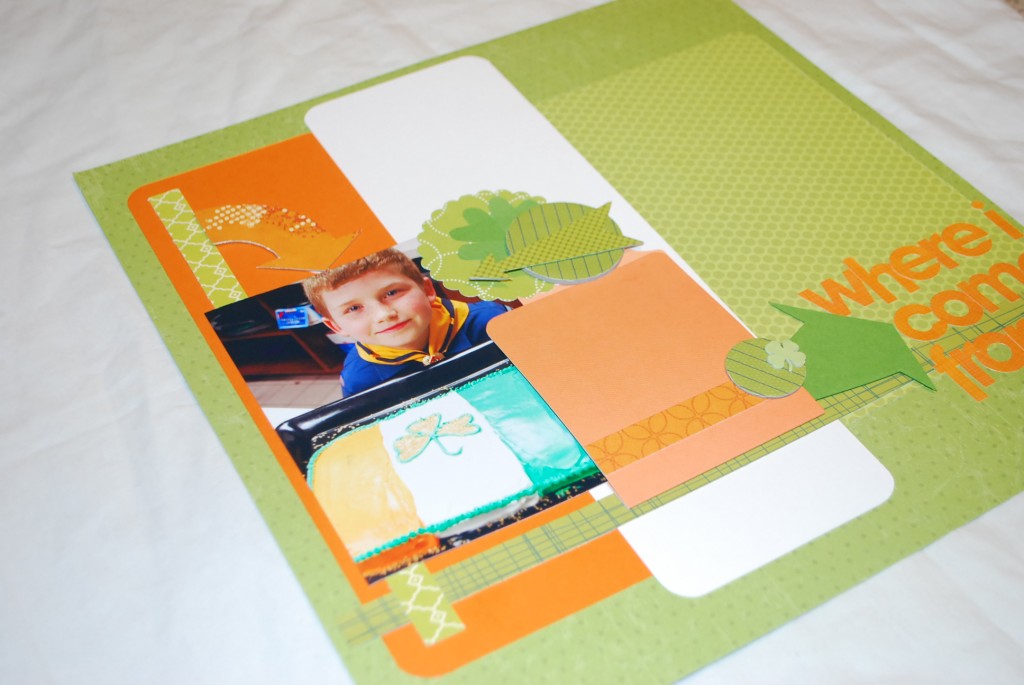 i love being Irish! i love knowing where my family came from. i went to Ireland years ago and loved knowing that i was in the place where my great grandparents had come years ago. my son had an assignment for scouting to create a cake based on his heritage and ancestors. he likes the Irish in him too!
this is layout #9! i challenged myself to use scraps for this layout. the only whole piece of paper is the one that was used as the background. i used chipboard and punches to get the layered shapes. and of course, whenever i use chipboard, i use Tombow MONO Multi Liquid Glue. i had the cutest shamrock punch, but just one little paper punch shamrock did not have the depth to look right with the chipboard pieces. i took 5 mini punch-outs and layered them together, using Multi, to make it thicker.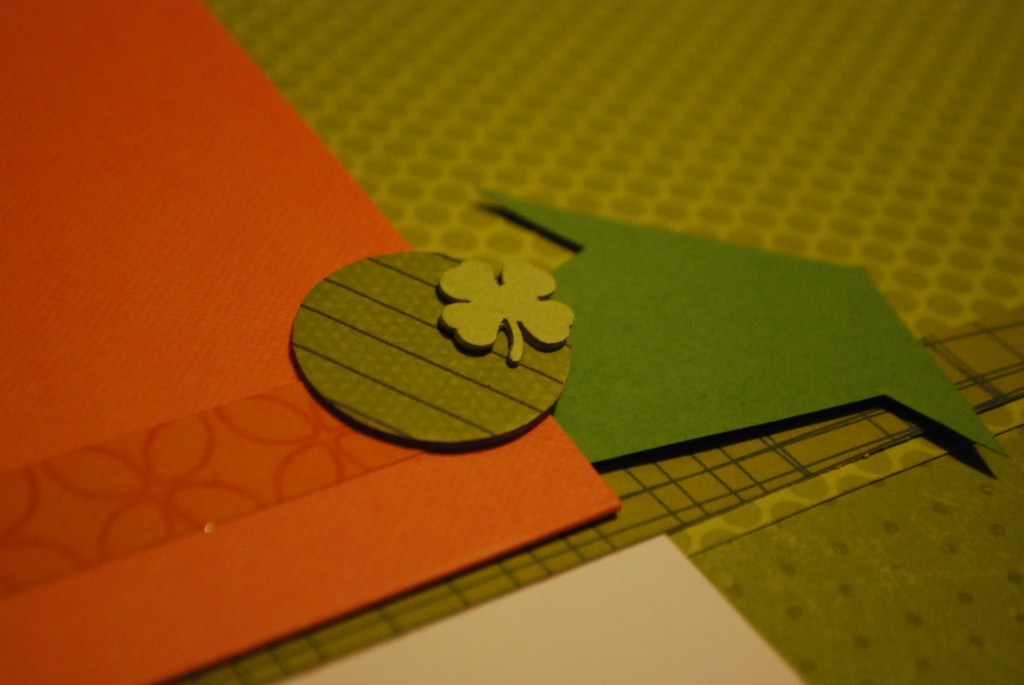 i attached paper to chipboard using the Multi and then the chipboard to the layout also using Multi.the paper and pictures were attached with Tombow MONO Permanent Adhesive Runner.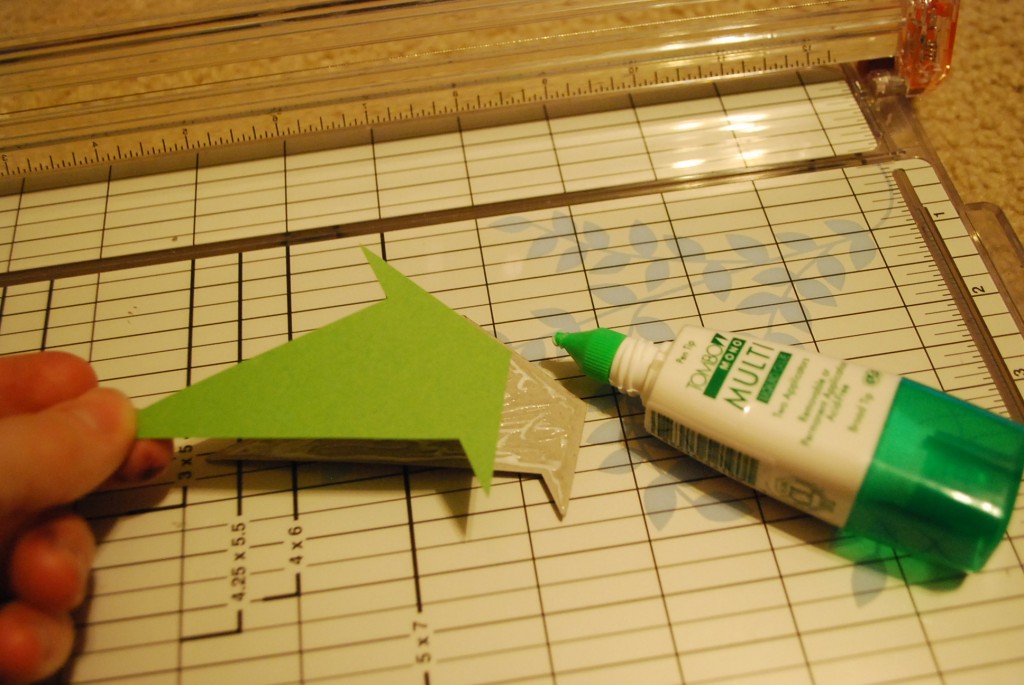 have a happy st. patrick's day!

if you enjoyed this post follow us on facebook and twitter!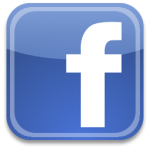 http://www.facebook.com/tombowusa         and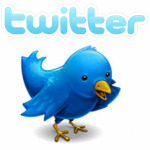 http://twitter.com/#!/tombowusa