Top of the morning to ya!!  St. Patrick's is on Saturday so I hope you are all set up in all things green!! I made this happy Leprechaun card and it was super fun!!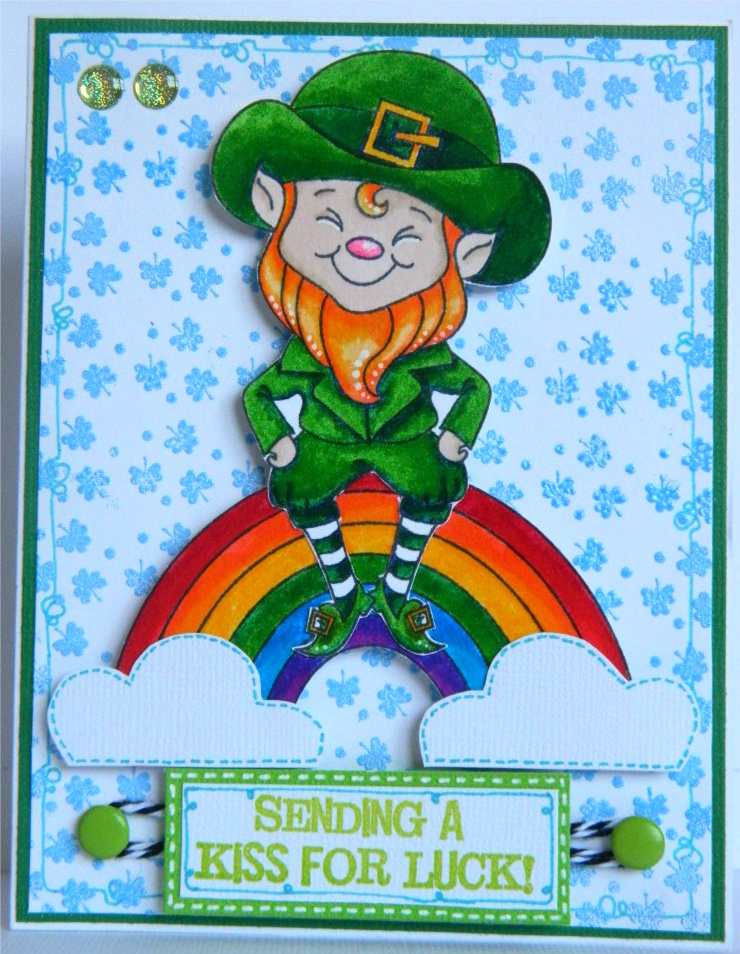 The rainbow and the Leprechaun are actually separate images. For the rainbow I stamped the Leprechaun on top to color the shadows in the rainbow. On a separate piece of paper I stamped the Leprechaun, colored it and then I did some extreme fussy cutting to put him on top of the rainbow. That way the image of the legs and the rainbow won't mix ;0) I did all the coloring using the Tombow Dual Brush Pens. Then I made some clouds like we used to do back in the day in the BDCM era (Before Die Cutting Machines). I put the whole image together using the Mono Multi Liquid Glue. A little fact about this awesome glue *the fine tip makes the Mono Multi Liquid Glue the best for paper piecing and it doesn't clog so you won't get a bunch of glue suddenly which could ruin the project. Trust me it happened before with another glue. For the background I heat embossed a  background stamp with blue embossing powder. The sentiment was placed using Foam Tabs and underneath I used Twine and brads.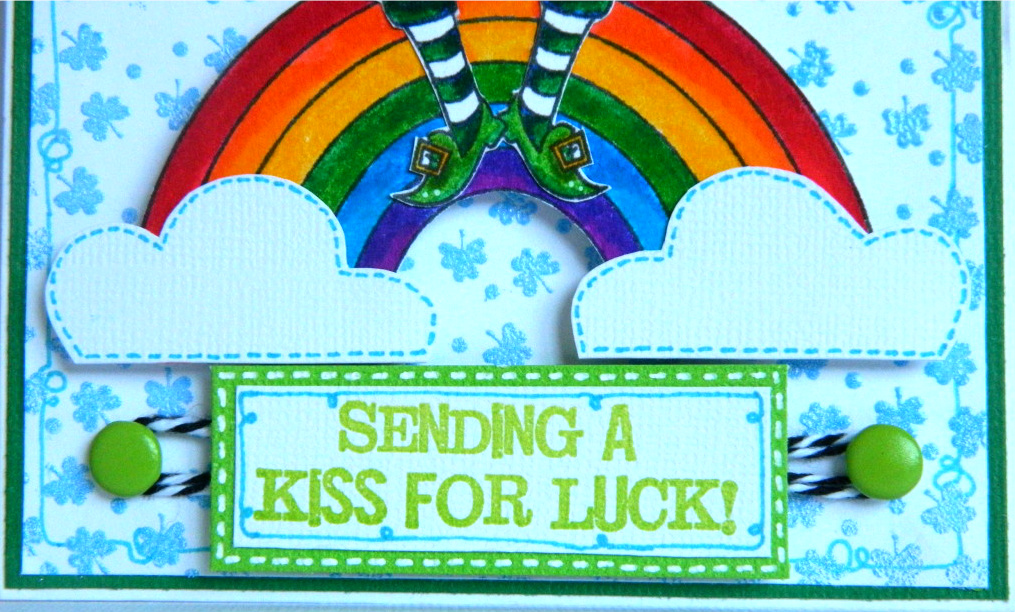 I hope you feel as lucky as this Leprechaun is!!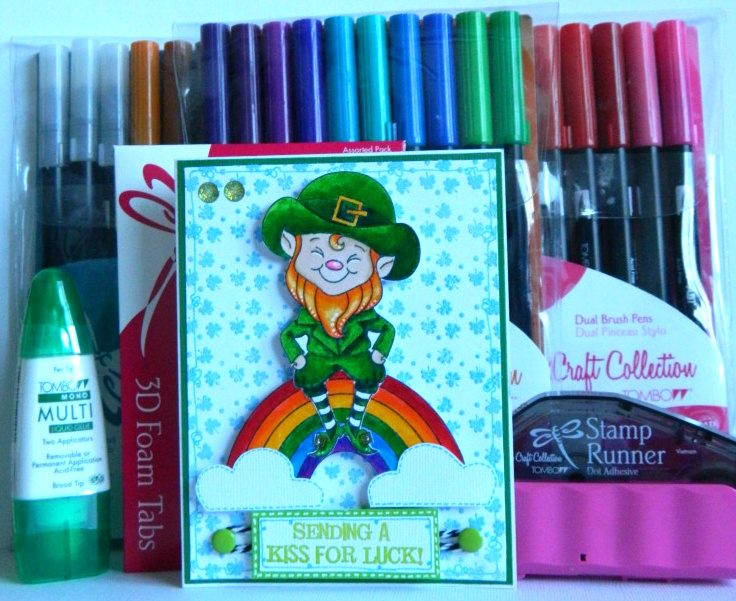 I hope you liked my lucky card!!
Take Care!!
If you enjoyed this post please follow us on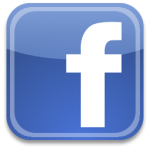 http://www.facebook.com/tombowusa