Thank you everyone for entering the "Tombow Olympics". It was so much fun, we hope you enjoyed it as much as we did!
If each of you will contact me at scallahan@tombowusa.com, I will get your prize right out to you….
I think your going to love what's in the package!!!
This comes with complete instructions from Tombow's signature designer, Marie Browning, on how to make the same booklet that was used in our workshop at CHA,
Here's a peek!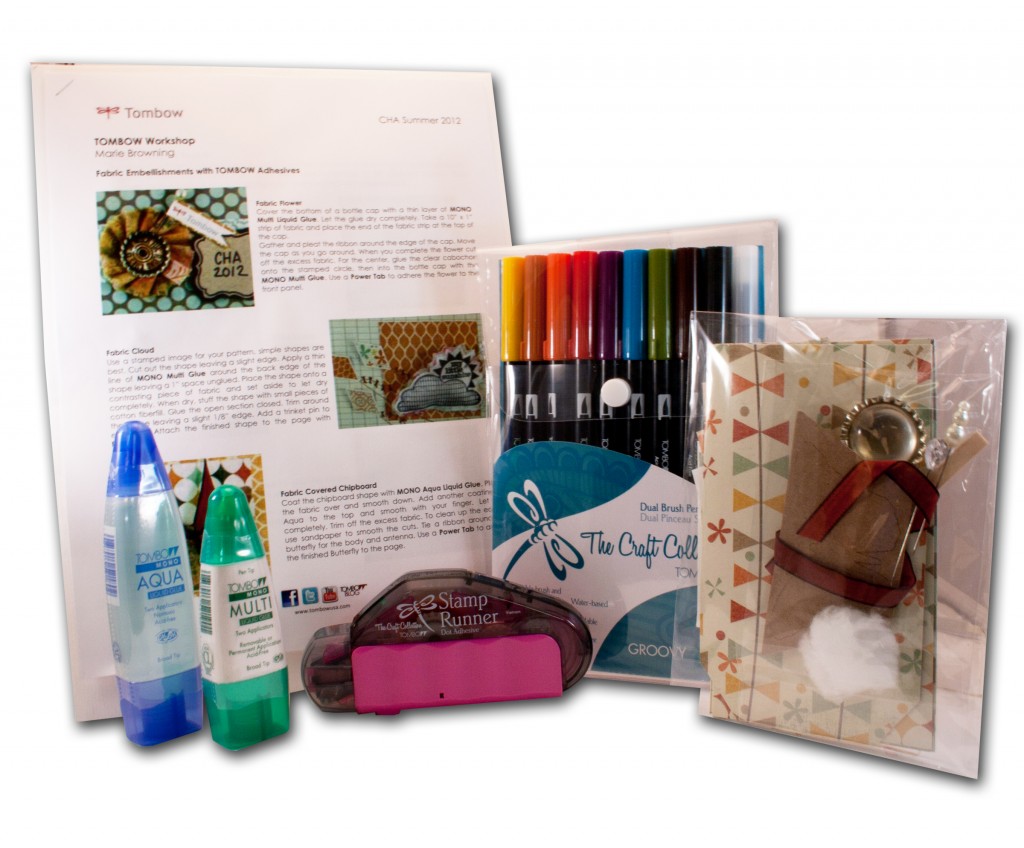 We have 4 winners, they are:
michele
Betty Neville
Lizvette
Rosa Vasquez
Thank you again for entering,  we'll do another contest soon! Until then…
please follow us on  

http://www.facebook.com/tombowusa and 

http://twitter.com/#!/tombowusa