Happy Thursday! Today I am sharing a spread from my daughter's baby album and it's my favorite so far! I glued all the photos with the Mono Adhesive Permanent!
I used Design A for this side and cards from the Dear Lizzy Neapolitan Collection and the one with the frames (my favorite one) is from Polka Dot Party.
For this side I used Design H.
I already said that this was my favorite one!! This card comes with plain frames but I used the Tombow Dual Brush Pens and the Tombow Irojiten Pens to color all the frames. On the center of the frames I used heart shapes that I glued with the Mono Permanent Adhesive. I also used Vellum!! If you are a fan of vellum you know how hard it is to find an adhesive that doesn't show. Don't look anymore the Xtreme High Performance Adhesive works amazing with vellum!! I was super excited to discover that!!
For all my photos I used the Mono Adhesive Permanent!
I used almost 20 Enamel Dots on this spread! Don't judge, enamel dots it's one of my staples!
I used a Smash plastic bag to put some cards and tickets of my hospital stay .
This is a bi-fold card that I used to write more stuff inside.
 I also added a Sn@p 6×8 page protector to add my daughter's baby hat and a sign.
This is a view with the 6×8 protector in the middle.
I sealed the top with washi tape because I cut a 6×8 page but the protector is actually a little big. One of the NICU nurses made this for my baby and I just glued it, with the Mono Adhesive Permanent, to piece of Dear Lizzy Neapolitan Cardstock.
*Quick Tip for those of you that print or type your journaling! I like the to use the Tombow Removable Adhesive to put my labels on a paper while I type on my typewriter or when I print the journaling on my computer. When you are done it comes off easily by just rubbing it!
I used the Tombow Power Tabs to hold the baby hat in place!
I even put a few on the antennae.
I hope you enjoyed this post!
Take Care!
If you enjoyed this post please follow us on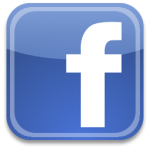 http://www.facebook.com/tombowusa