Crafting with Tombow Glue Pen is perfect for all of your small projects. I want to share with you some of the awesome things that you can do with this handy pen.
I have five projects to show and the first one is using the pen to adhere small objects. Below I glued my foam feather to my bookmark made from card stock, and it has a very tight bond.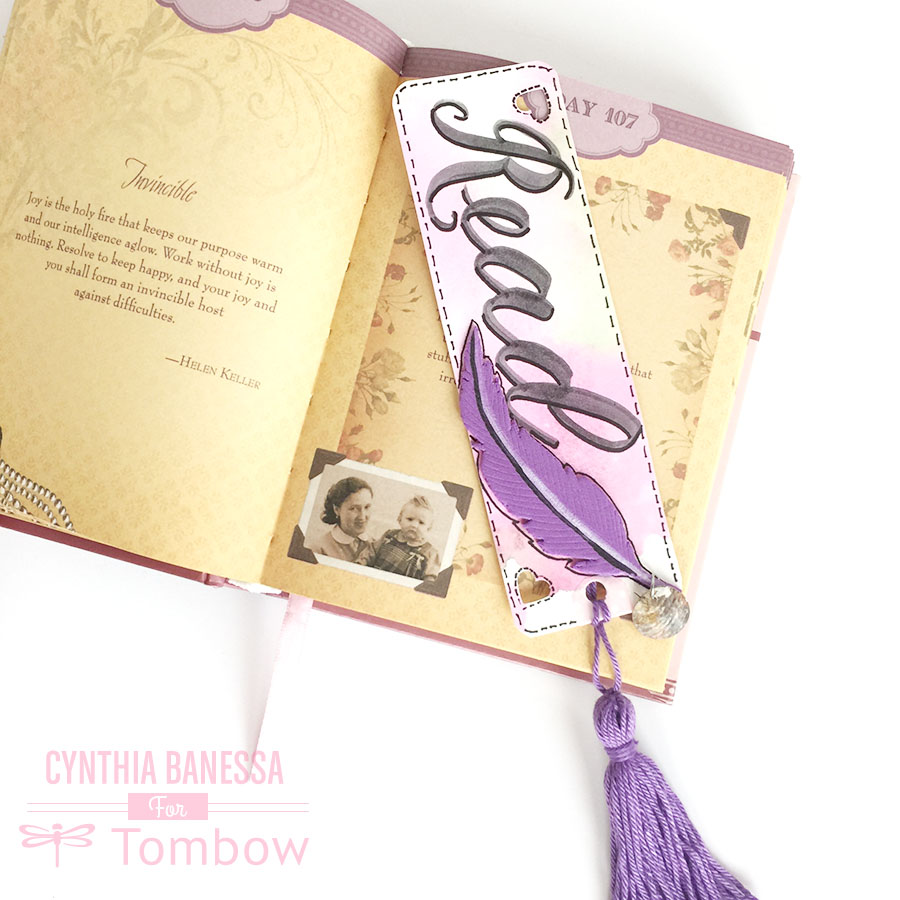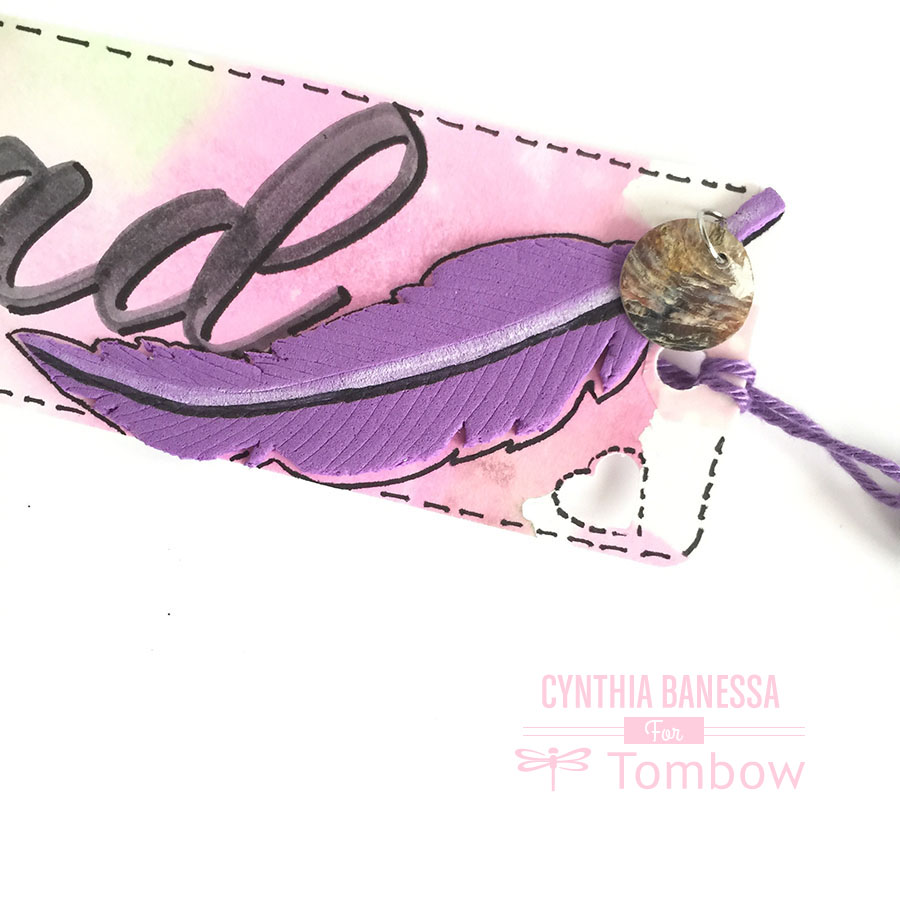 Our next fun thing to do with the Tombow Glue Pen is decorating your handwriting when using the Tombow Dual Brush Pens. Using three shades of a color ex: light pink, medium pink and a dark pink). Draw your word with the lighter color and take the Tombow Glue Pen and draw circles, stars, whatever you choose inside each letter. Take the medium color and color halfway up the word, get your blending pen and blend the two colors together. Next, take the darkest color and make a shadow around your word.
(I chose to draw out Happy Easter because Easter is tomorrow!)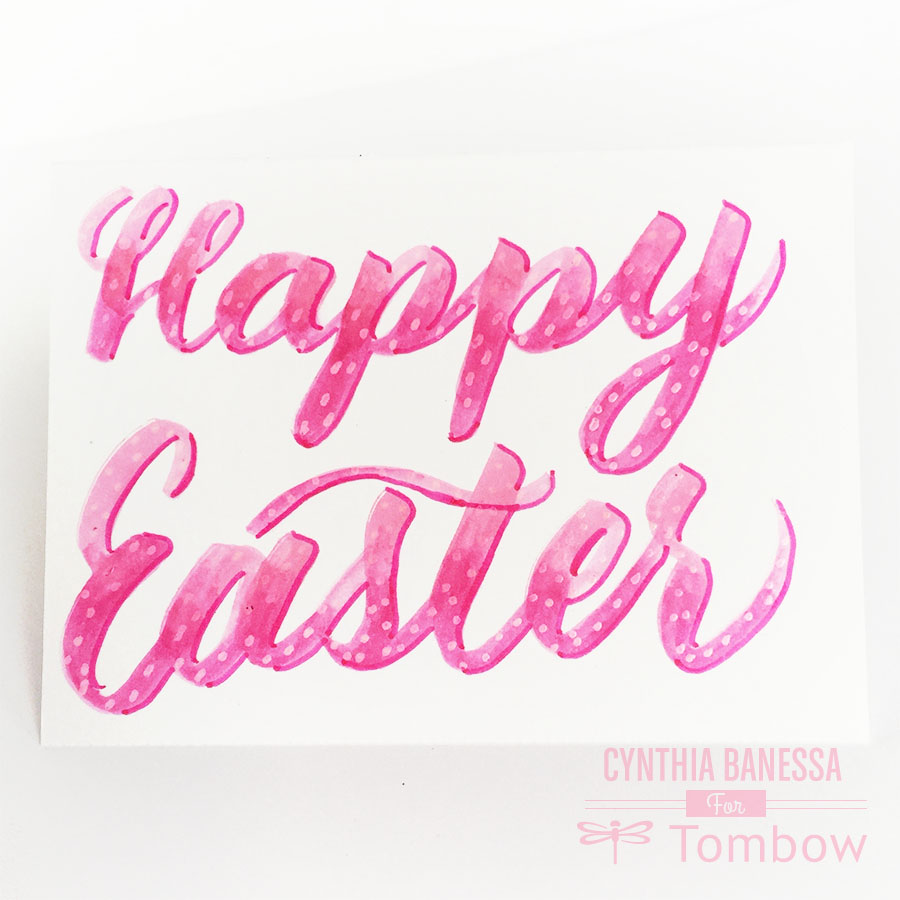 How about adding a little glitter and shine to your handwriting. This one is simple, just draw out you script and add Tombow Glue Pen on the edge of your letters (do one letter at a time, the glue drys fast) also on any small space you just want a little shine. Add the glitter. (I find that the finest glitter works best)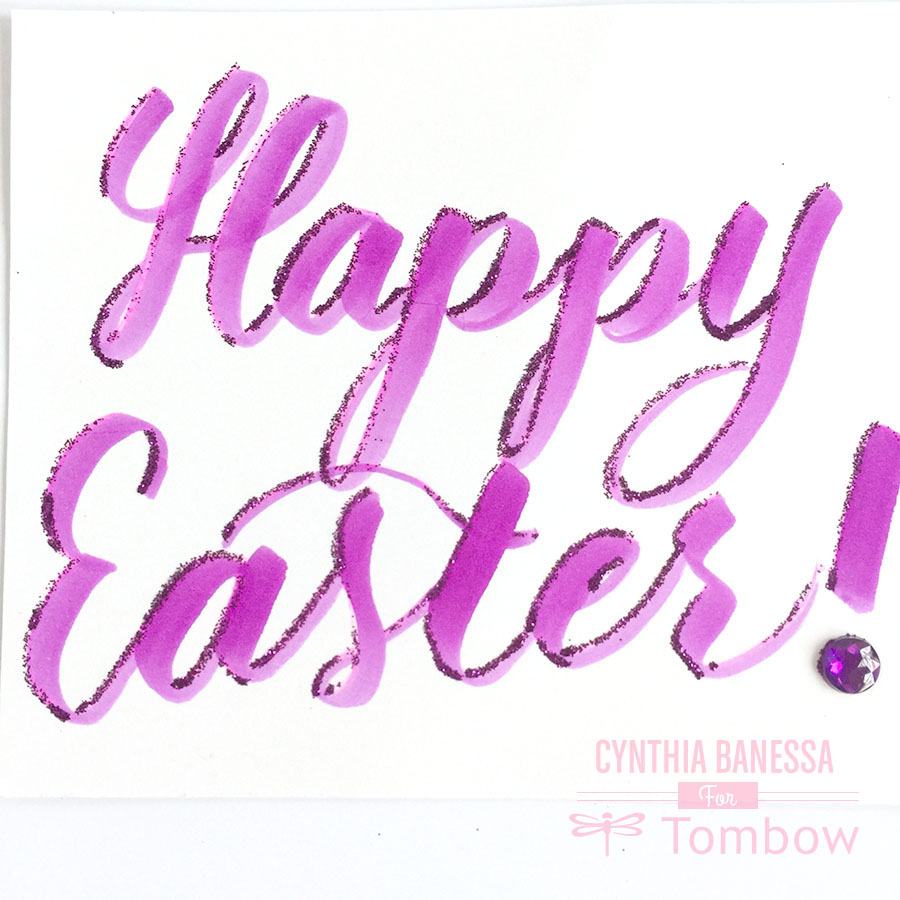 Also, the Tombow Glue Pen is perfect for gluing small embellishments to your projects.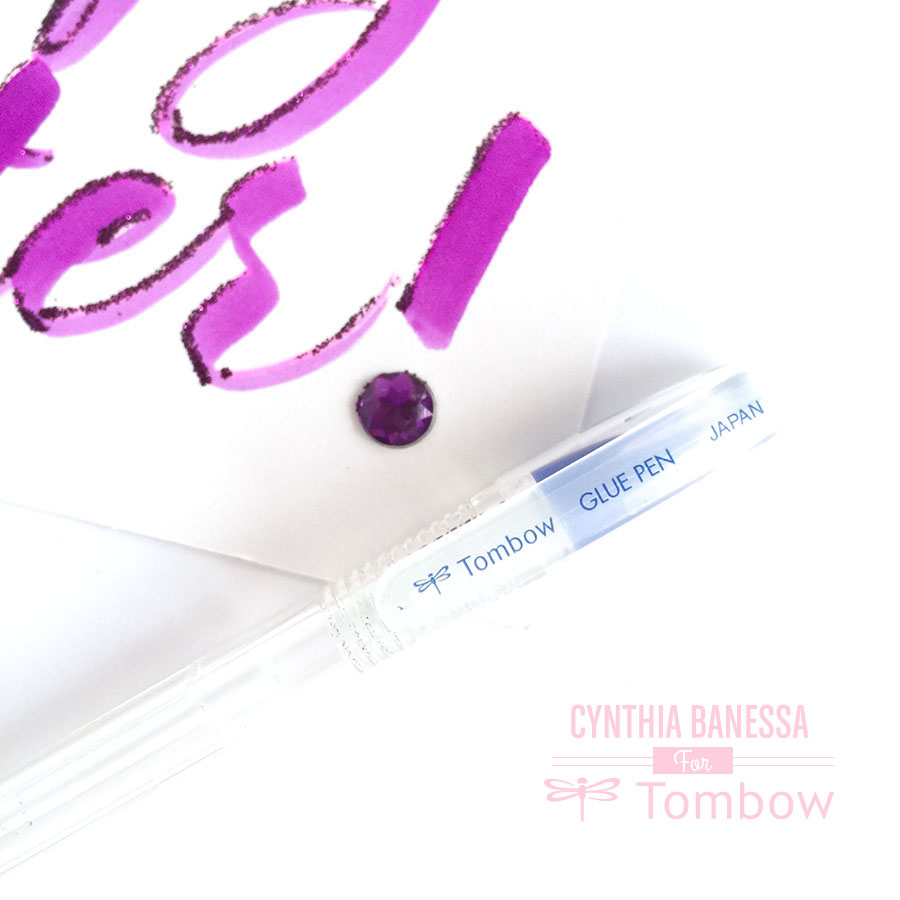 Last but not least the Tombow Glue Pen is ideal for using on wood. The glue causes a resist to the medium you add, such as the Tombow Dual Brush Pens or wood stain. As before write or draw out what you want on the wood with the glue pen, let dry, add your medium and wipe off the excess.
Below I used Tombow Dual Brush Pens with the Tombow Blending Palette, spritz with water using the Tombow Spray Mister,  place the wood glue side down on  the palette.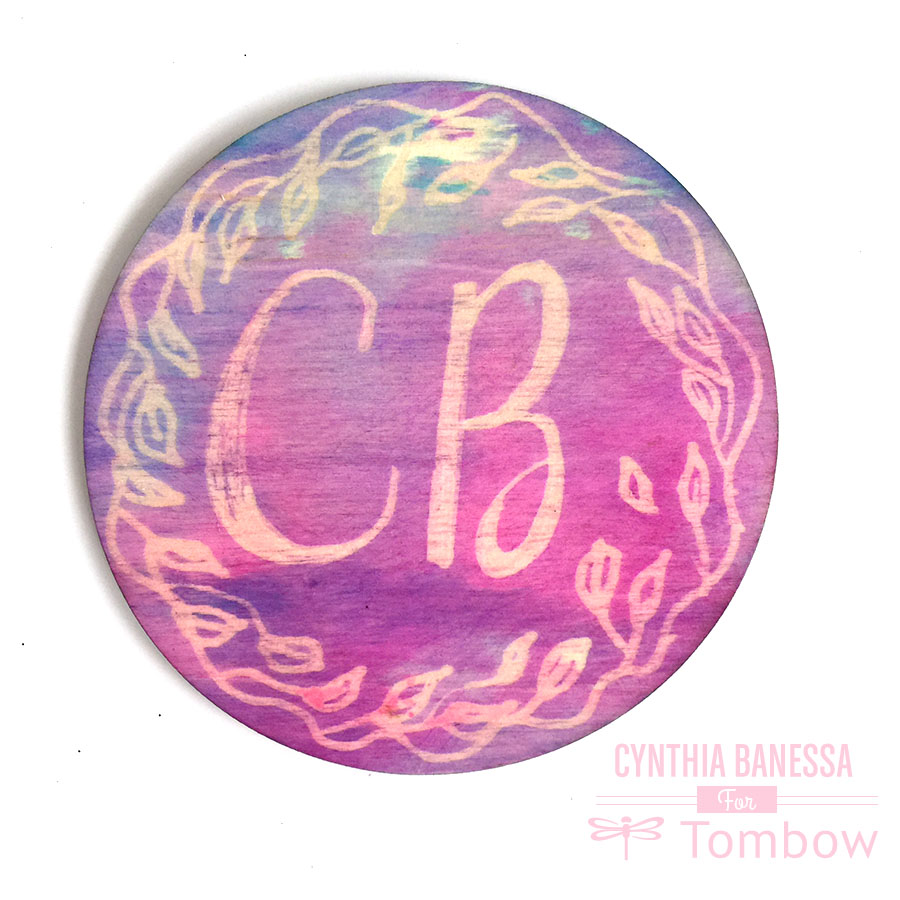 I hope you enjoyed these tips. Come on over to CynthiaBanessa.com for more crafts. Also, you can follow me at Pinterest, Facebook, Instagram and Google+. I would love to see you over there!
Make sure you check out all the awesome products at Tombow USA.