Hello Tombow fans, Serena from @SerenaBeeCreative here! I am creating a Halloween trinket box to store my bits and bobs collected in October! Let's get started!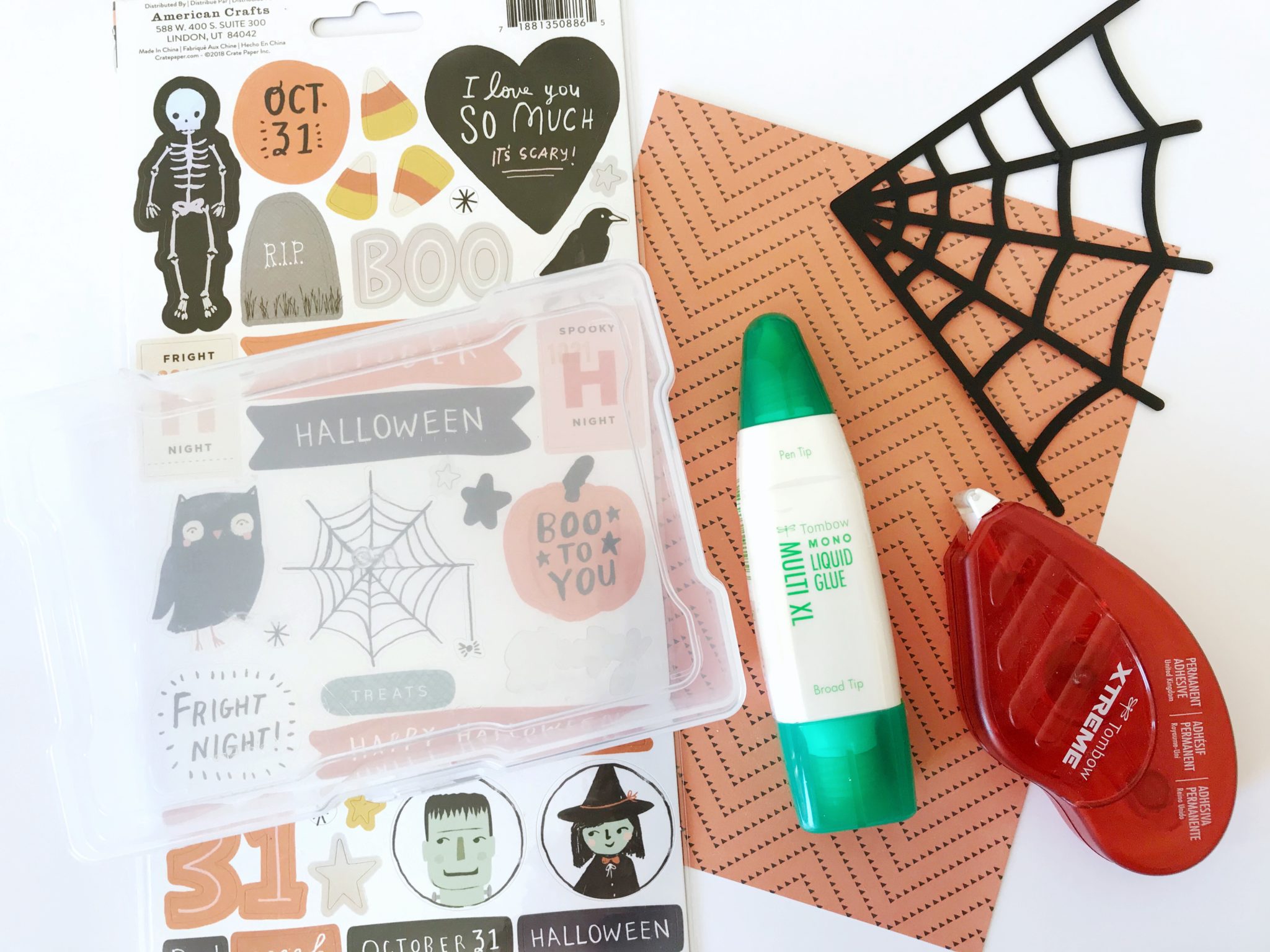 SUPPLIES
Plastic iris case
Halloween paper
Halloween embellishments
STEP ONE
I decided to alter this plastic iris case into a Halloween trinket box to store items I saved throughout the month of October. I am also going to add everything to my October daily mini album. You can find these type of plastic cases at your local craft or dollar stores.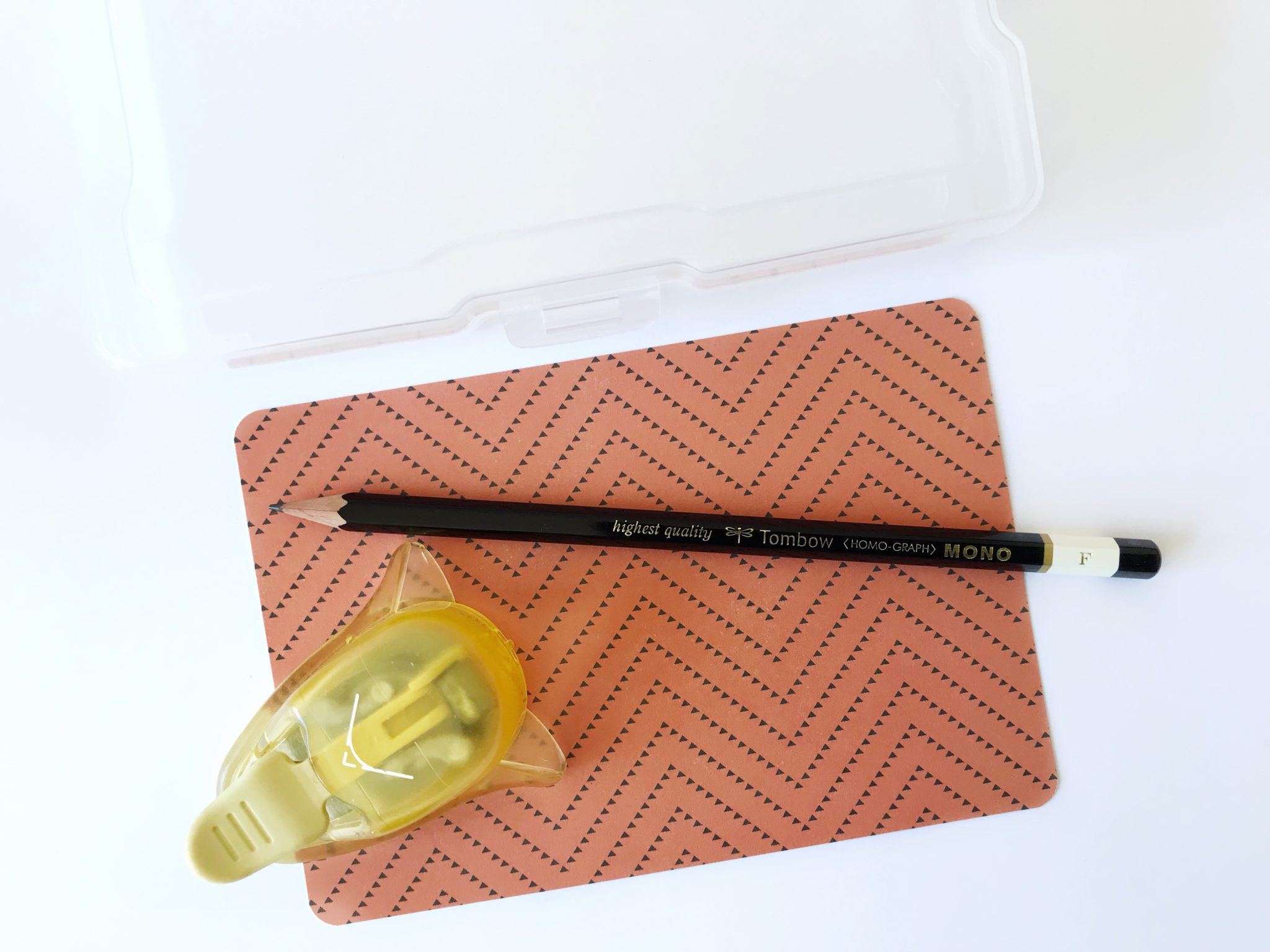 To begin, select you pattern paper and trim it down to fit the lid of your plastic case. I also rounded the corners, but this step is optional.
STEP TWO
Using the Tombow Xtreme Adhesive, apply a generous amount behind your pattern paper and apply the paper directly on the lid of your plastic case. Make sure to press down firmly.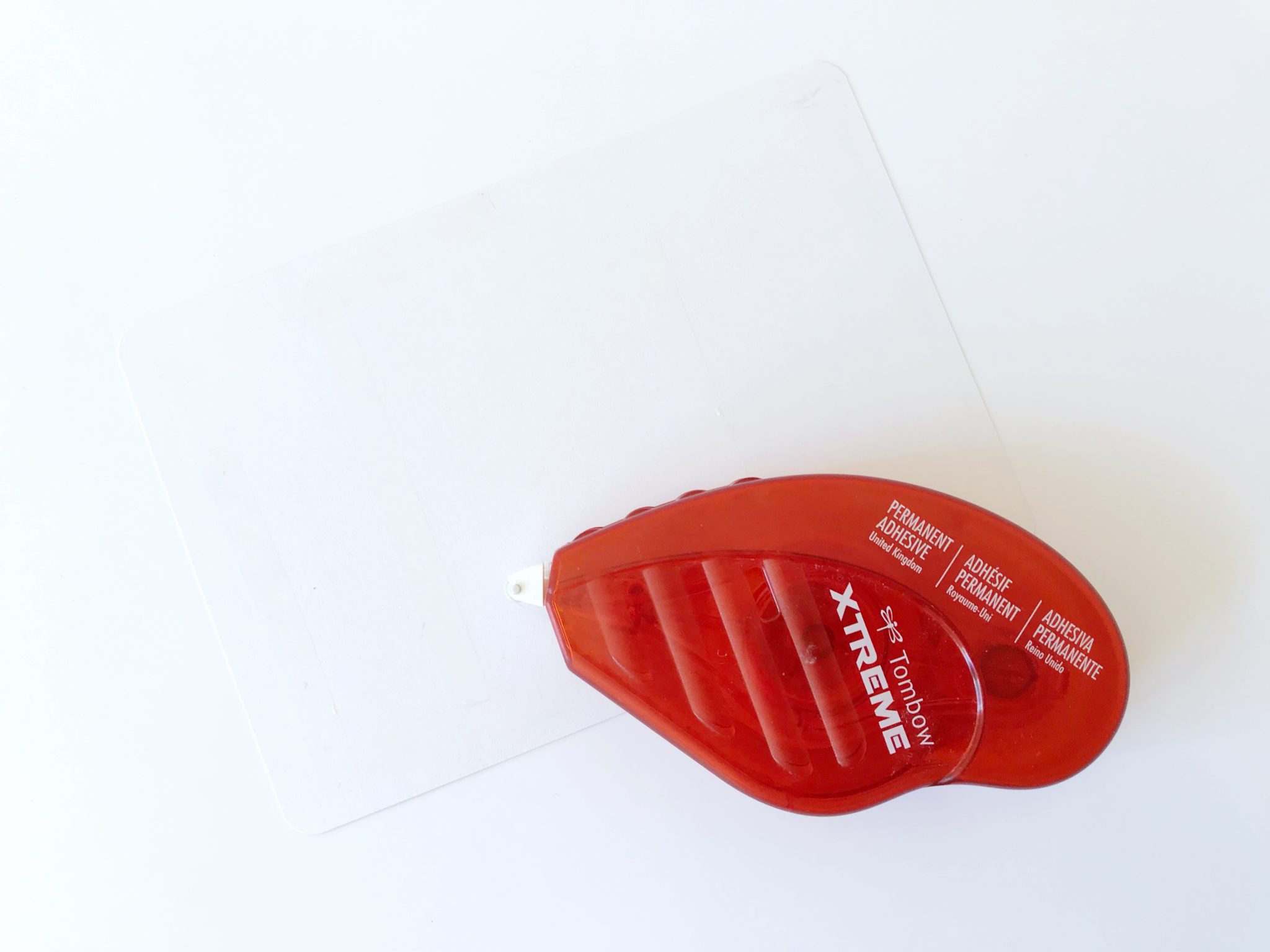 STEP THREE
Next, it's time to embellish our lids. I'm using a spider web die cut and some Halloween stickers from my stash. Have fun with this step. Embellish as much or as little as you like!
When adhering intricate paper pieces like this web, my go to adhesive is always the MONO Multi XL Glue for it's precision tip. Remember, a little goes a long way!
I also use the MONO Multi XL Glue for when adding my Halloween stickers. Most of the time, these stickers aren't that sticky once you remove them from their packaging. Adding more adhesive ensures a perfect hold.
To adhere this plastic bat I cut from a kid's ring, I used the Tombow Adhesive Dots. I simply added one to the back of the bat and voila!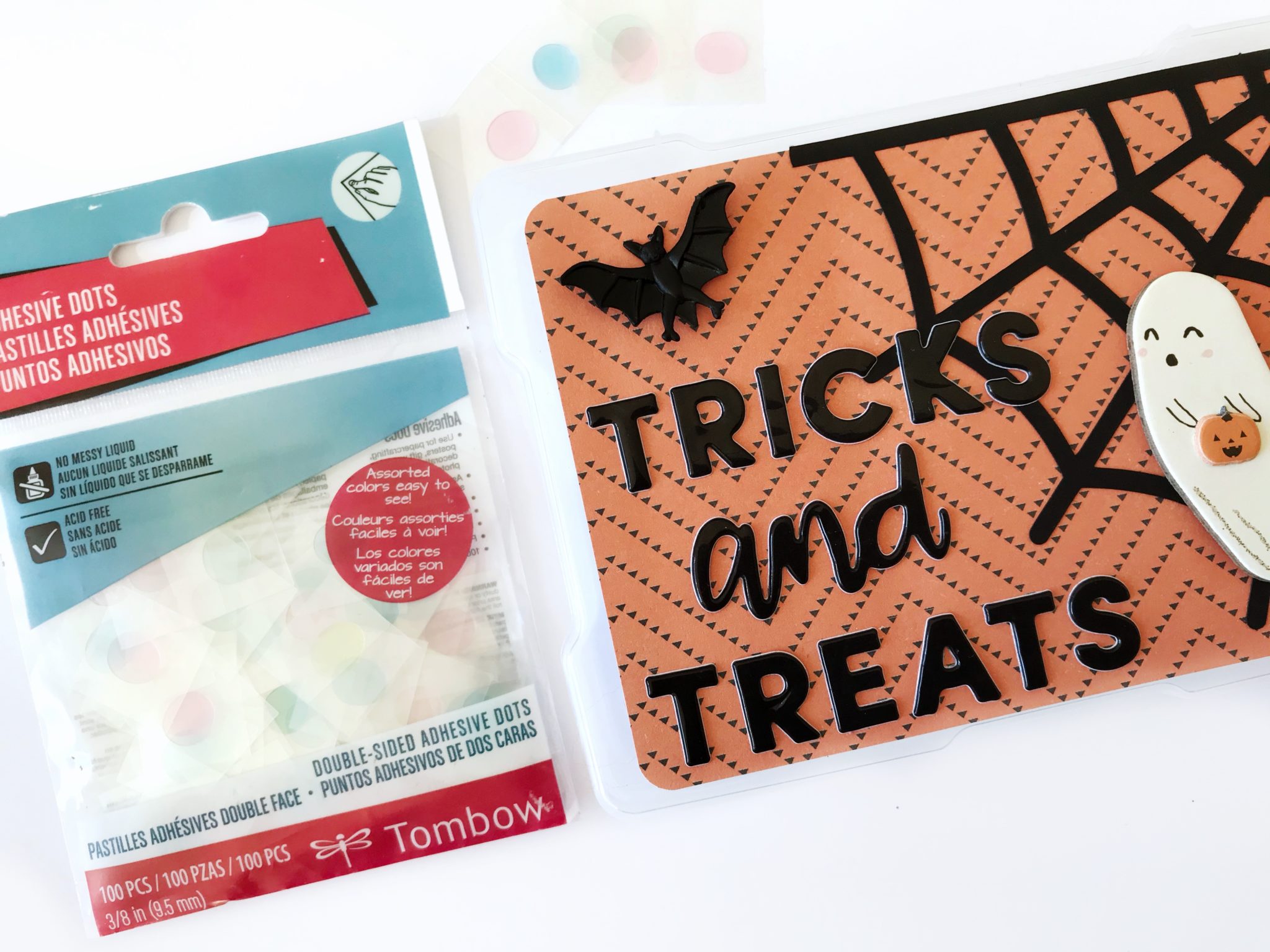 FINAL LOOK:
Here's a look at my altered Halloween trinket box! Now, I have a cute spot for all my pictures, tags, and other ephemera. By collecting it all in one place, I know exactly what I have for when it's time to sit down and work on my October daily album!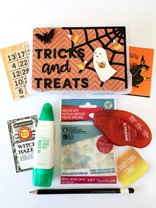 I hope you enjoyed this quick tutorial. If you create your own Halloween trinket box make sure to tag @serenabeecreative and @tombowusa so we can see!
For more Halloween inspiration check out the following posts:
If you'd like to see more from me, check out my Youtube channel or join my Crafty Rebelles Community!
Stay spooky!
Serena Bee