Hey Tombow friends, this is Jennie! Today, I'll show you how to color hair using the NEW Tombow ABT PRO Markers. The NEW Tombow ABT PRO are alcohol-based markers with two tips. The brush tip is perfect for coloring stamps like these Whimsy Stamps. You can also use it for illustrated images.
Materials:
Patterned paper
Tombow MONO Adhesive + Permanent
Cardstock
Mixed media or marker paper
Die cutting machine and dies
Sewing machine (optional)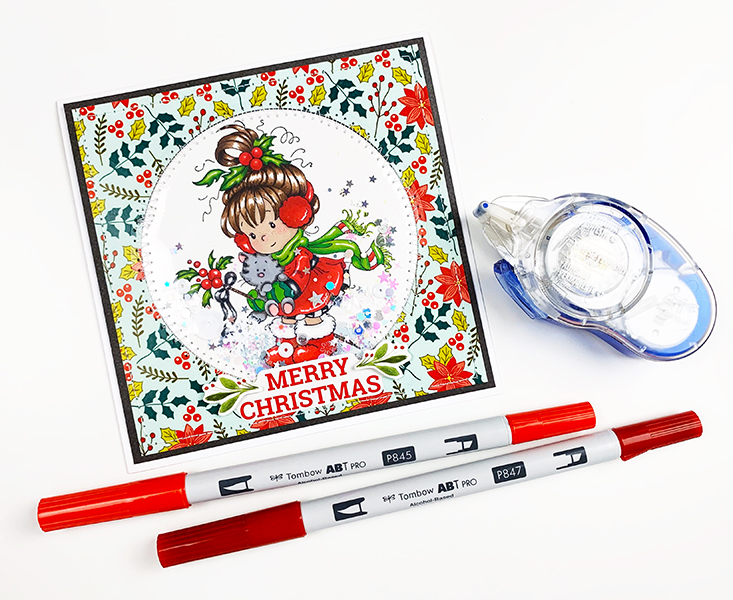 Step 1:
Start with the lightest color. Leave a space where the light hits the hair. In this image, the light comes from the viewer's point of view.
Step 2:
You should pick at least three colors for the hair. You will use the medium color from the roots to the light, leaving a little space to let the lightest color show.
Step 3:
Use the darkest color from the root to the light, letting a space to show the light and medium colors.
Step 4:
Go back over everything with the lightest colors. This will blend the colors. You could color everything including the light spot but I like to leave that color break.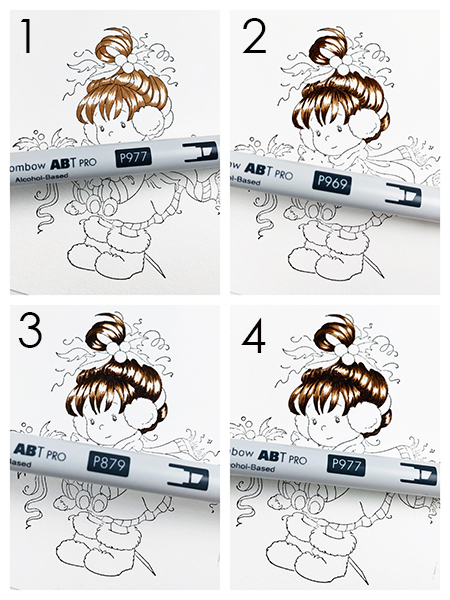 To put the card together, I used the Tombow MONO Adhesive + Permanent. I also added a shaker inside the card. For shaker cards, you have to make a sandwich. First the mat, then the paper with the stamped image, then the shaker pocket and then the top. For the top, I cut a square of pattern paper. Then, I used a metal die to cut a window. After assembling the top of the card, I used my sewing machine to add a little more texture. To finish it, I added a sticker and glued everything on the card.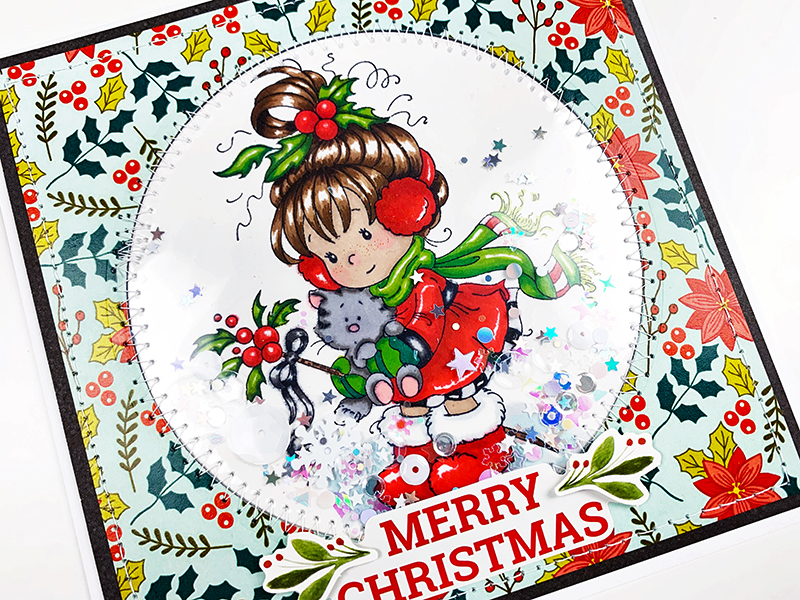 I hope you enjoyed this holiday card!