Hi, I'm Marcella from @lovableletters! One of my New Year's resolutions for 2022 is to read more, so I made a personalized bookmark to keep me on track. Having something new and fun associated with a resolution, like reading more, can help keep me motivated and remind me to read a little every day. I'm showing you how I made this wintery bookmark to ring in 2022!
Supplies Used:
Step 1: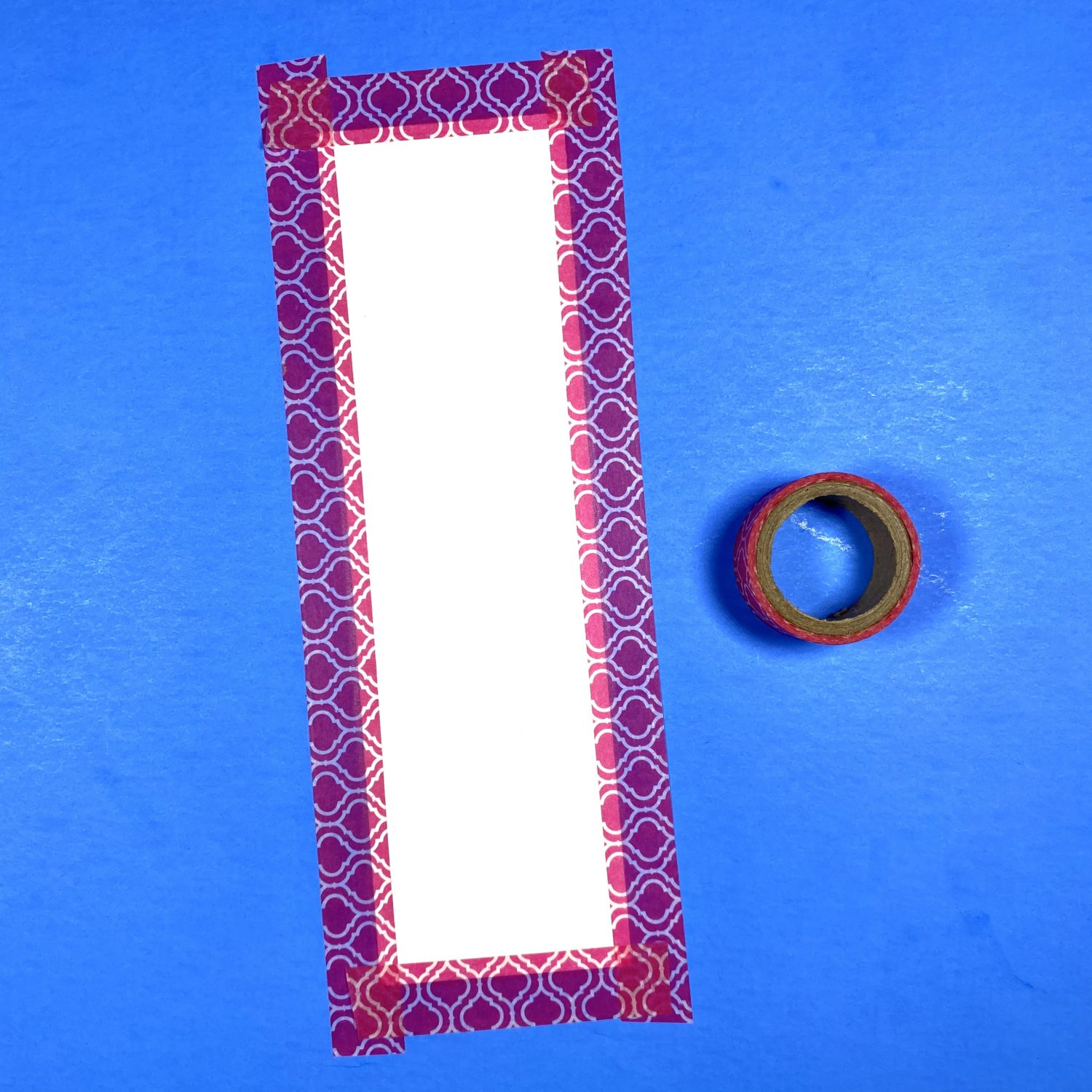 Start by taping your paper down. I did this using washi tape, but you could also use masking or painter's tape if you happen to have some on hand. I covered about 1/6″ of the paper on each edge with the tape, which will create a crisp white border along the perimeter of the bookmark once you take the tape off. I'd recommend not using clear tape, as it tends to be stickier and can rip the paper when you go to peel it off.
Step 2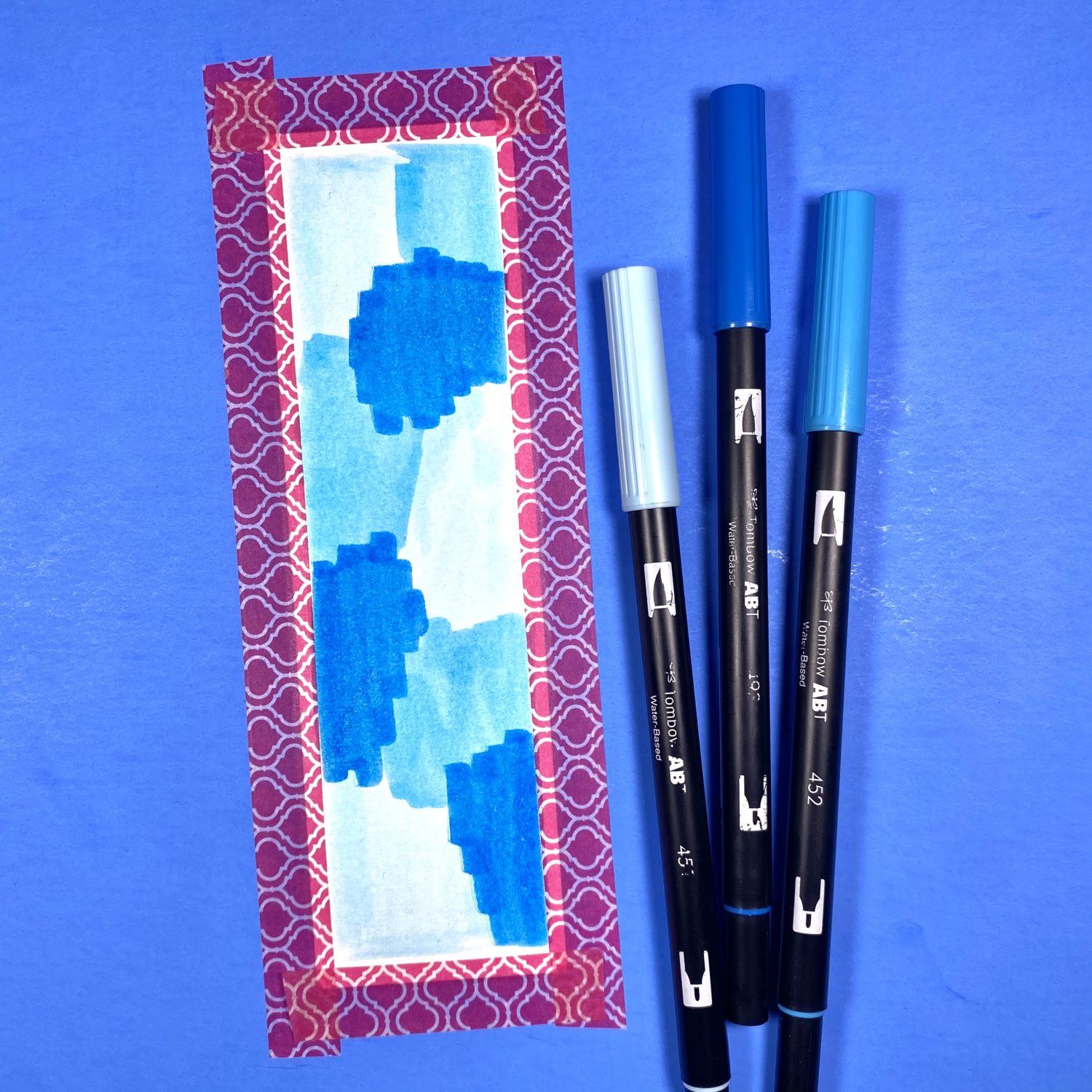 Alternating between Dual Brush Pens 451, 452, and 493, color in sections of the space inside of the tape.
Step 3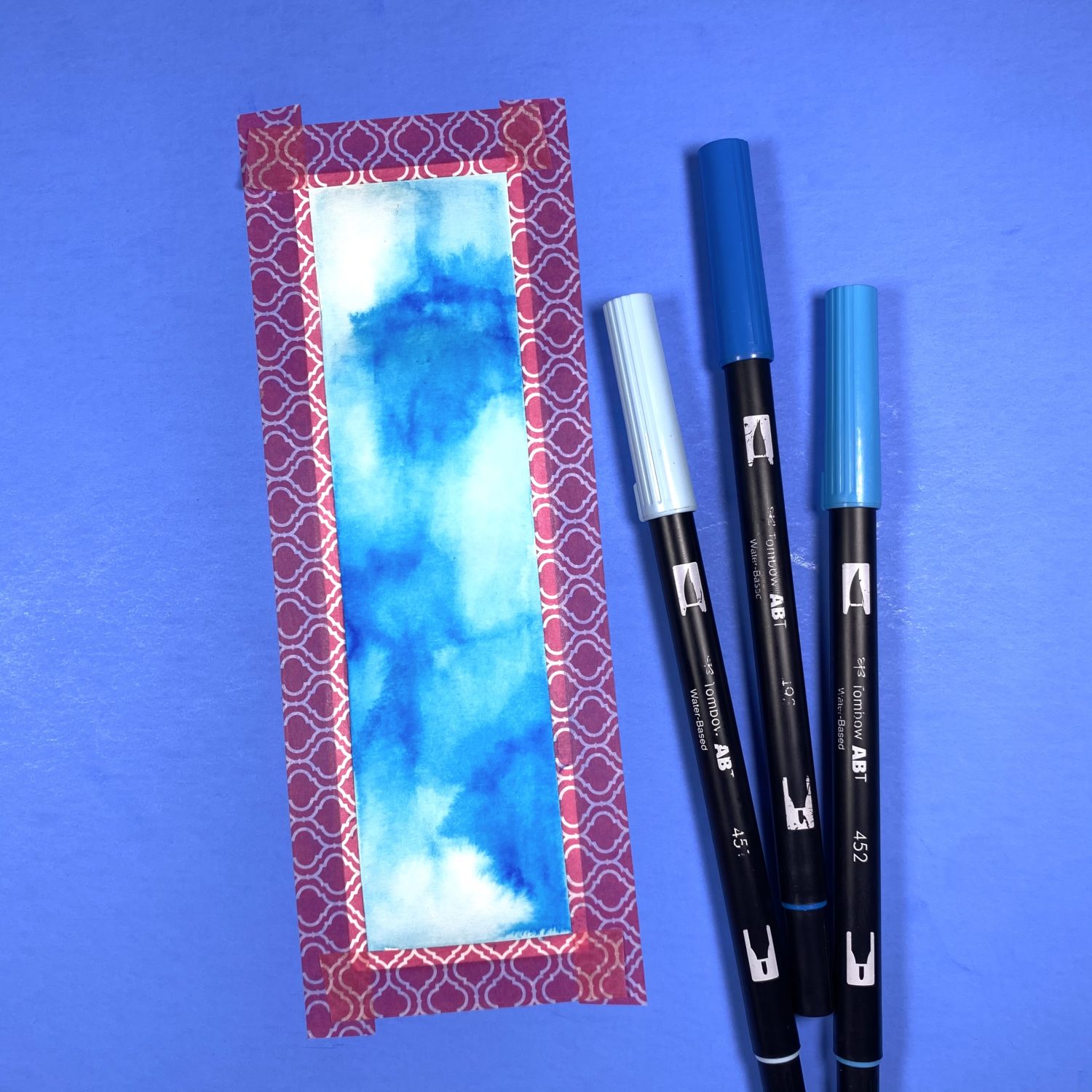 Blend the ink using your paintbrush and water, trying not to have the bristles of the brush go under the tape.
Step 4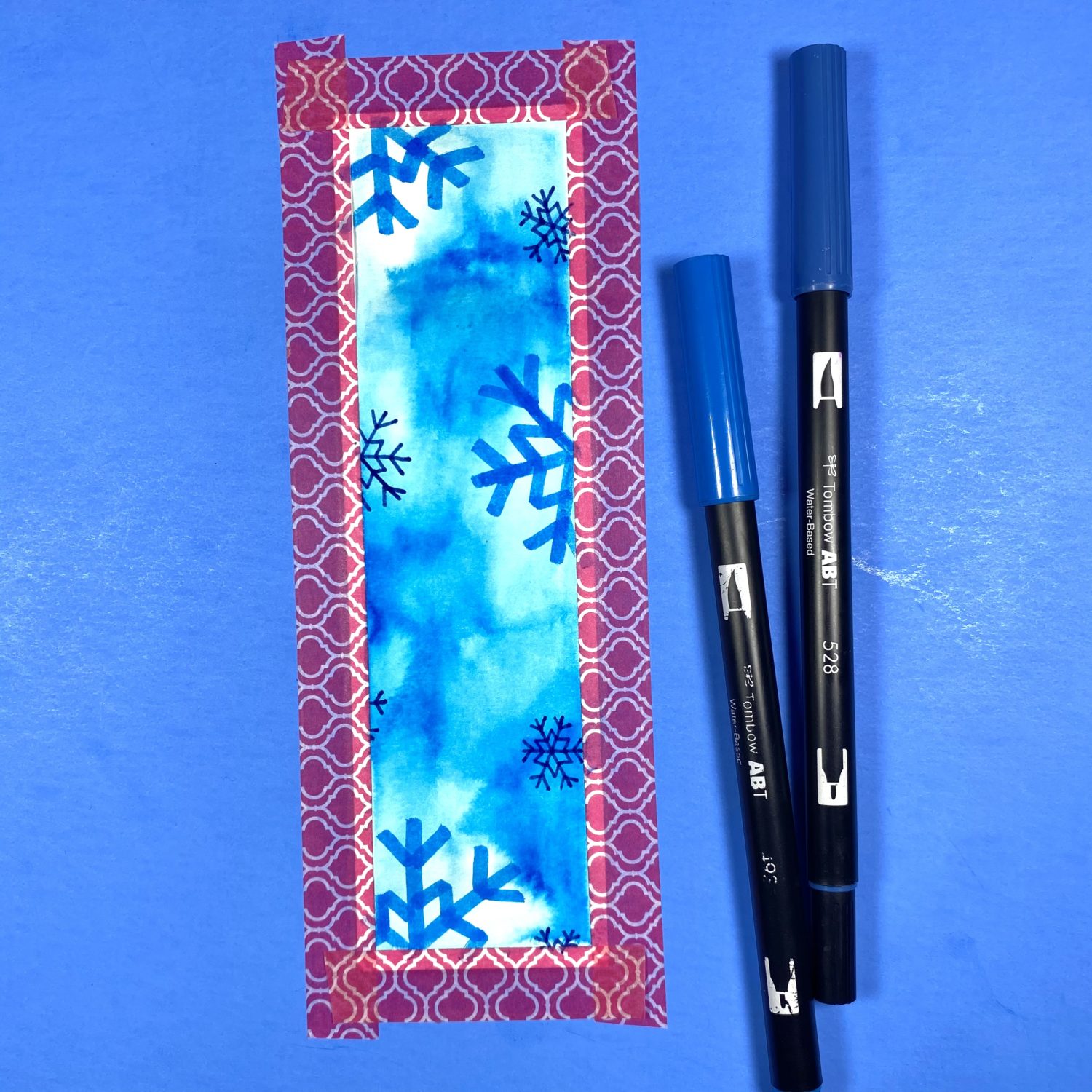 Once that layer dries, take Dual Brush Pens 493 and 528 and draw snowflakes. I chose to focus these mainly on the sides of the bookmark since I will add numbers later on. I did this by drawing straight lines coming from a center dot, with each line being about 60° apart (this makes a 6 point snowflake when the edge of the bookmark does not cut it off). Then, I added two short lines coming out of each point of the snowflake and some lines to connect each of the points.
I used the brush tip of Dual Brush Pen 493 to create the bigger snowflakes and the bullet tip of Dual Brush Pen 528 to create the smaller snowflakes.
Step 5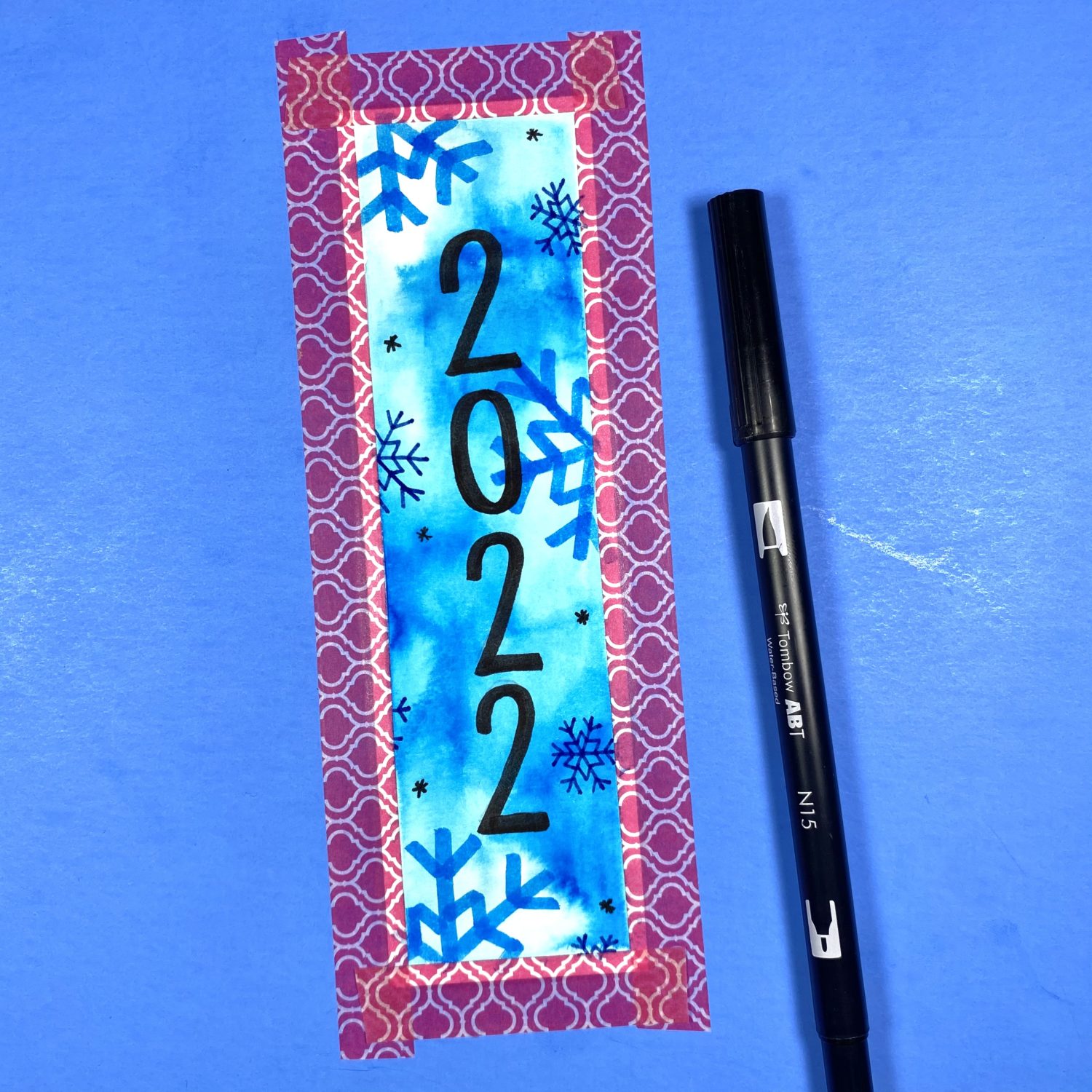 Then, I wrote 2022 using Dual Brush Pen N15 and added some smaller snowflake shapes. I used asterisks since they are so small, but you could also do smaller versions of the snowflake in the previous step using the bullet tip!
Step 6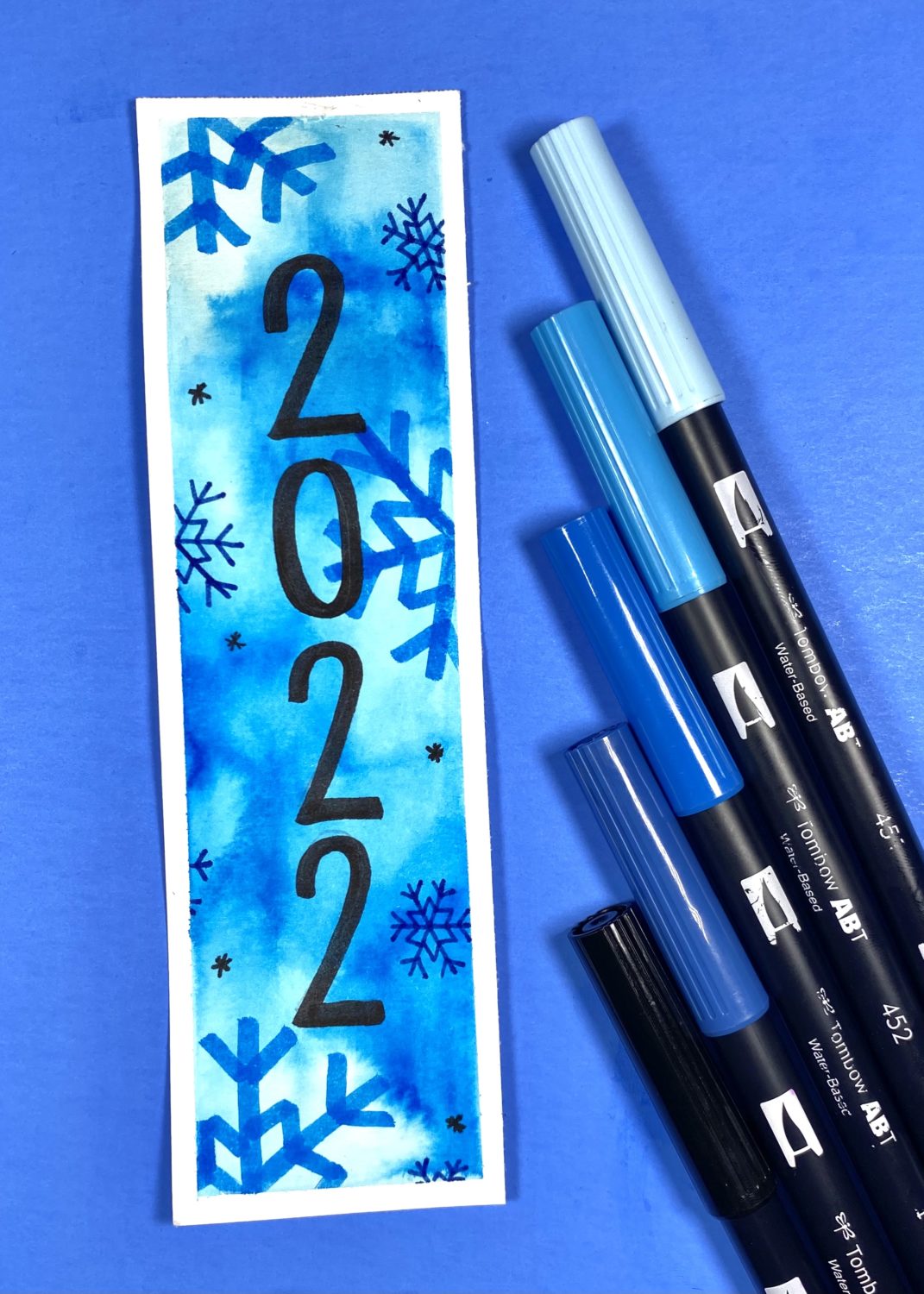 Remove the tape border and you're done!
Thanks for following along! If you decide to use these for gifting, make sure to tag @tombowusa and @lovableletters on Instagram/TikTok so we can see!
For more bookmark inspiration, check out these blog posts: