in my short lifetime I have held over 18 jobs…not counting daughter, sister, wife and mother. i have been working since i was 11 years old, when my first job was a "page" in the public library. since then i have been a babysitter/nanny, telephone operator, sandwich maker, a retailer of clothes, books, vidoes and scrapbook supplies, and a teacher to children and adults. quite a variety.
when i first got this "suitcase" mini-album from clear scraps i immediately knew that the subject i wanted for the book had to be something other than travel. trying to think of other ideas i used my best sounding boards….and with their help we came up with an album about all my jobs.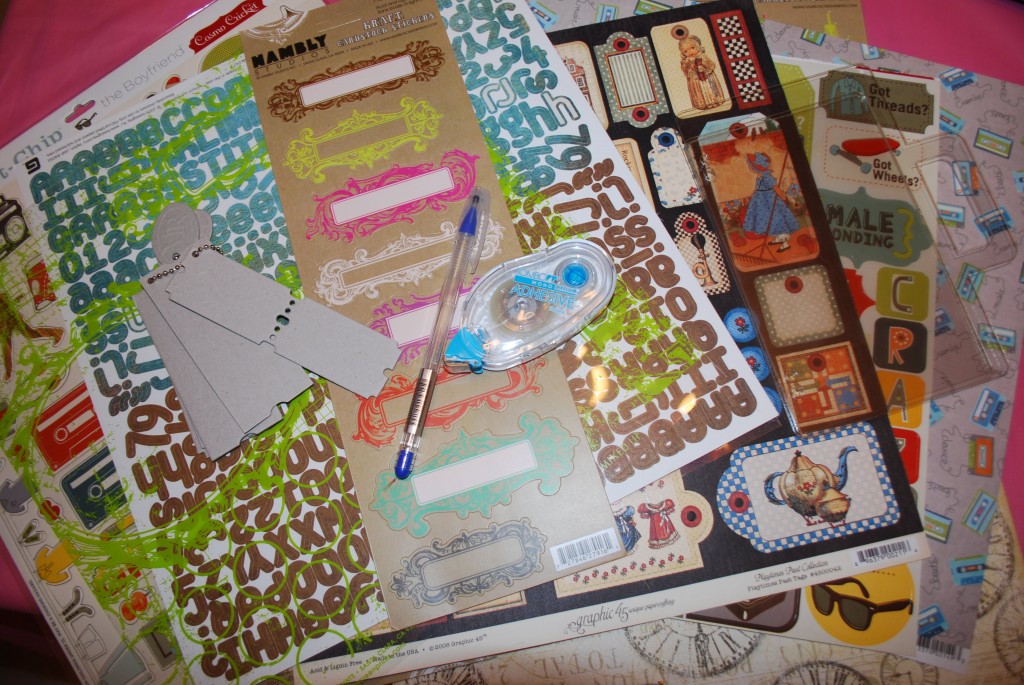 over the last year the companies we have teamed up with have been incredibly generous with what they have sent. i was able to go back through my stash and pull out papers and embellishments that pulled this album together…..basic grey, graphic 45, maya road, cosmo cricket, and hambly screen prints
the best thing about this album is that i am using random pictures that i've been holding onto for years. none of my jobs have been documented with pictures, not even my scrapbooking jobs. so a random picture here or there, or a company logo is all i have taken with me. this book will be a place to write the memories and experiences i had while at those jobs. could be a good laugh years from now.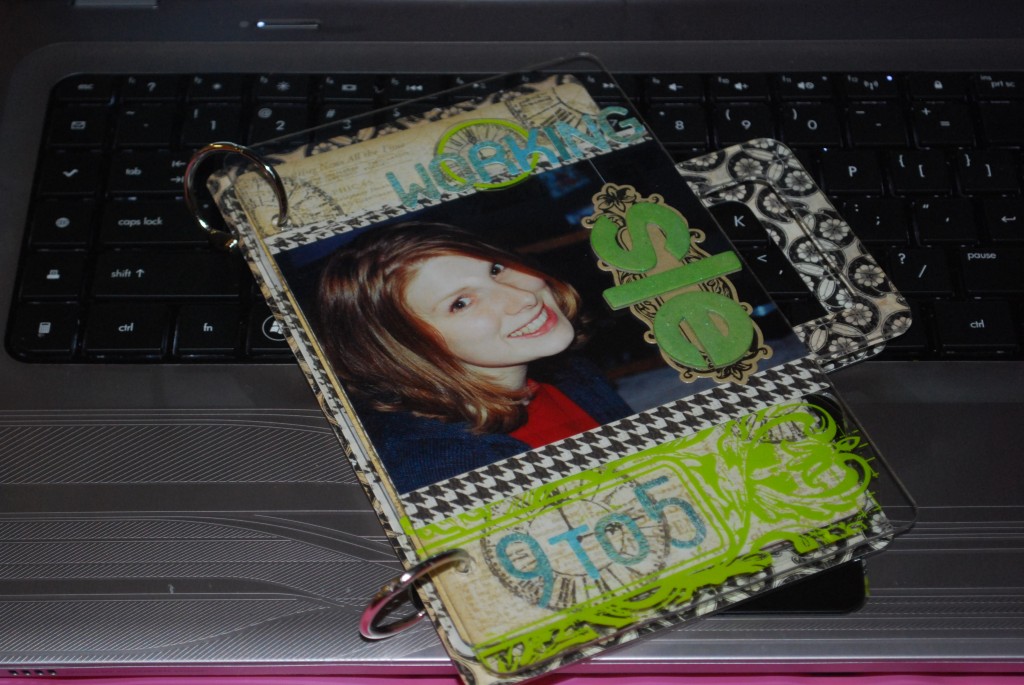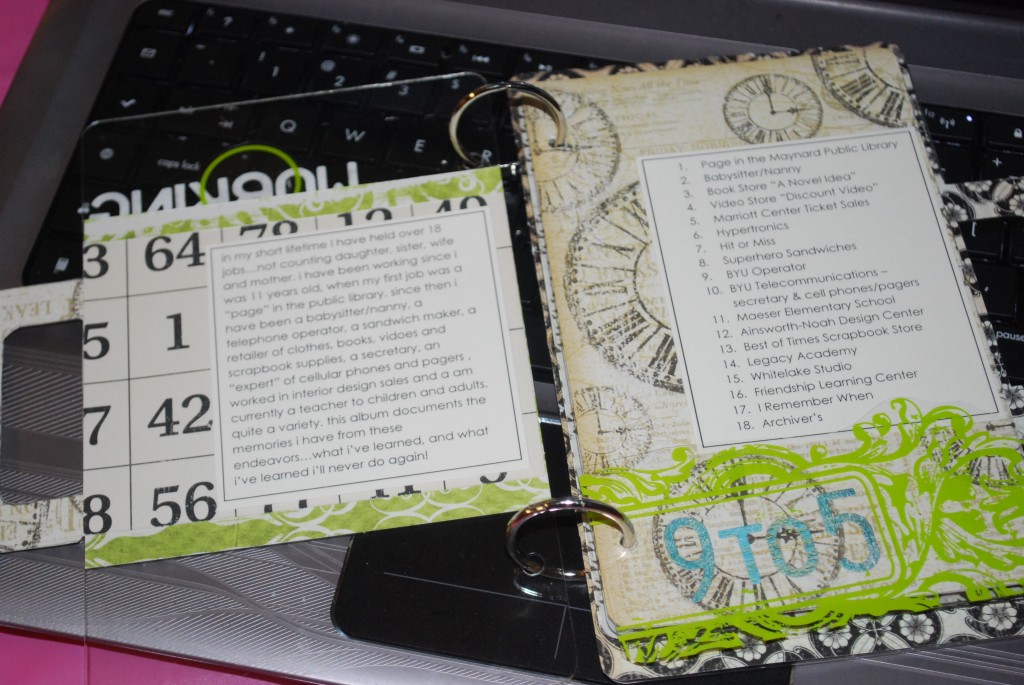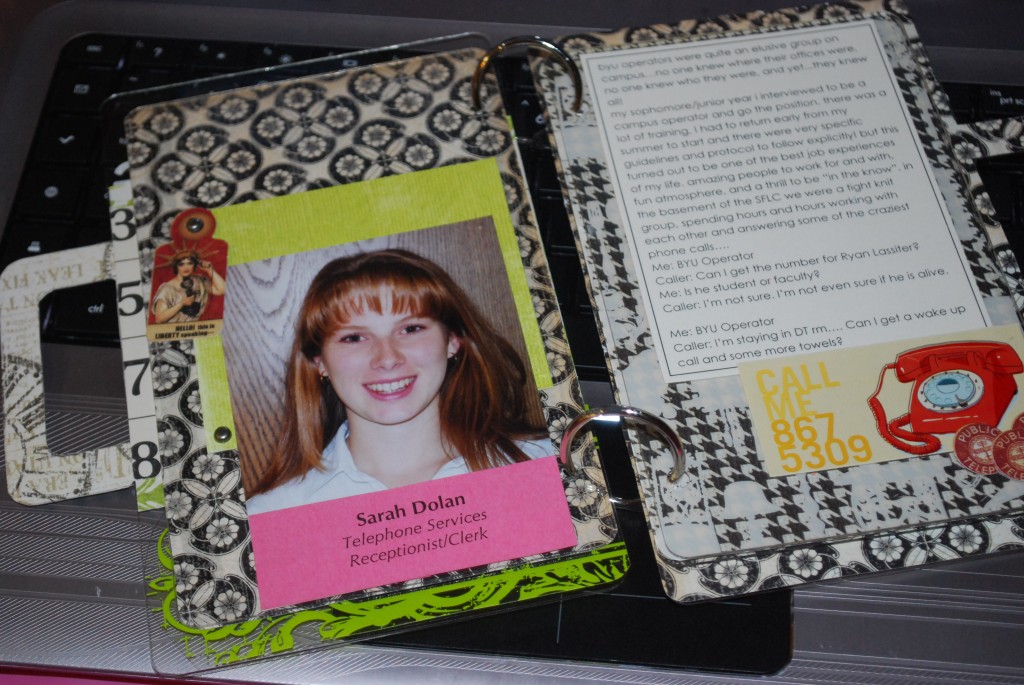 while working with this clear album i have come up with some tips to keep in mind, because there are challenges as well as rewards to working with clear.
1.       definitely use Tombow MONO Vellum Adhesive. the most you'll see is a shimmer…but it really is invisible.
2.       apply the adhesive to the picture, paper or embellishment instead of the clear pages. easier to apply…and go slow, the more even the coverage, the less "goobers" will occur.
3.       take care when placing your pictures and paper…once it is down, it is down!
4.       Tombow MONO Glue Pen will adhere embellishments to the clear acrylic
5.       take advantage of layers
6.       clear album pages are a double sided paper's best friend…you get to show off both sides! no choosing or leaving one side out!