need an inexpensive but creative teacher gift? here are our suggestions
1. mugs filled with candy or hot chocolate and candy canes
2. stocking holders like the one's found at  www.crapivemade.com (thank you char for letting us share!)
3. christmas countdown blocks (Like April's!)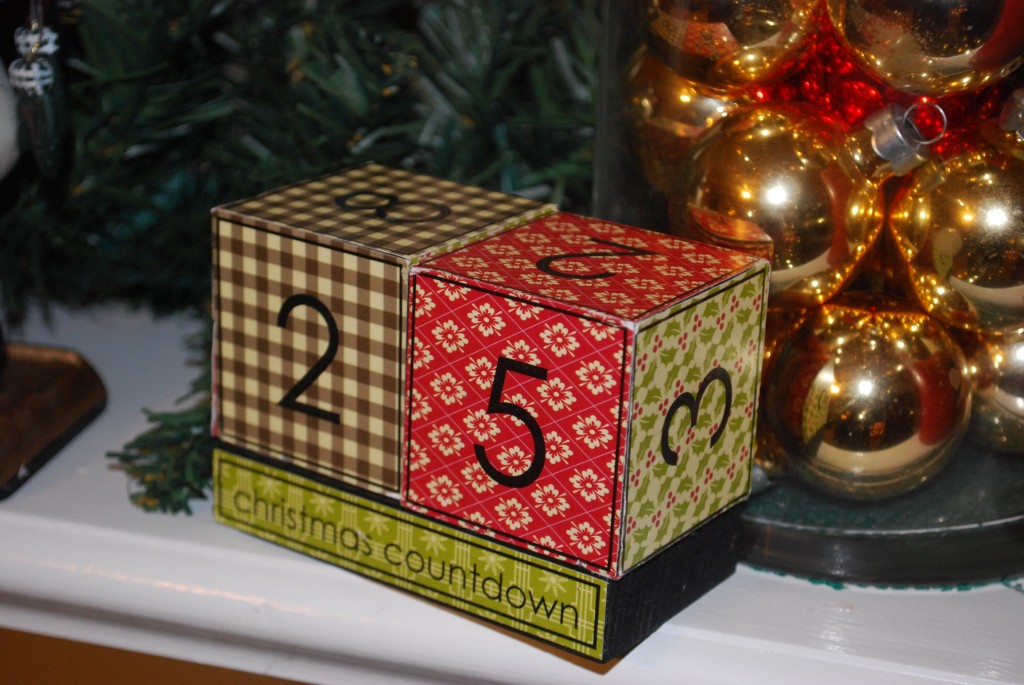 4. embellished letter – 9″ letters found at hobby lobby (but been seen around other places too!)
5.  night at the movies basket: plastic popcorn bowl and customize it, microwave popcorn, large candy bars, and a gift certificate to the local video rental store or movie theater
6. reading basket: purchase a wicker laundry basket and ask each child in the class to donate his/her favorite book ( found on all stars activities)

7. stocking:  from felt cut out and use Tombow MONO Multi to glue together, stuff with little treasures (maybe they like to scrapbook…how about some Tombow adhesive?… had to ask)
8. candy bar wrapper with a Christmas sentiment: wrap around your teacher's favorite king size candy bar, and secure with Tombow MONO Permanent Adhesive Runner
9. pencil/pen holder: get a small pot or tin bucket and personalize it with paper punches, letter stickers or rub ons and paint over it with Tombow MONO Aqua to seal it, fill it with with beans and add pencils, pens, etc.
10. gift card holder  or  card with a pocket for gift card… take a look at this one i did with graphic 45
oh and …. here are 10 more, all found right here in the Tombow Blog!
4. bookmarks
6. candy bags
8. cookie boxes
9. calendar
BONUS… why not make a card? teachers even appreciate the sentiment, knowing that they are appreciated for the job they do!
okay, so i can't count….10, 20? i'll learn to count eventually…that's why i'm still in pre-kindergarten!