Hello everyone! I'm Kim Watson & I am so happy to be here on the Tombow blog as a Guest Designer today.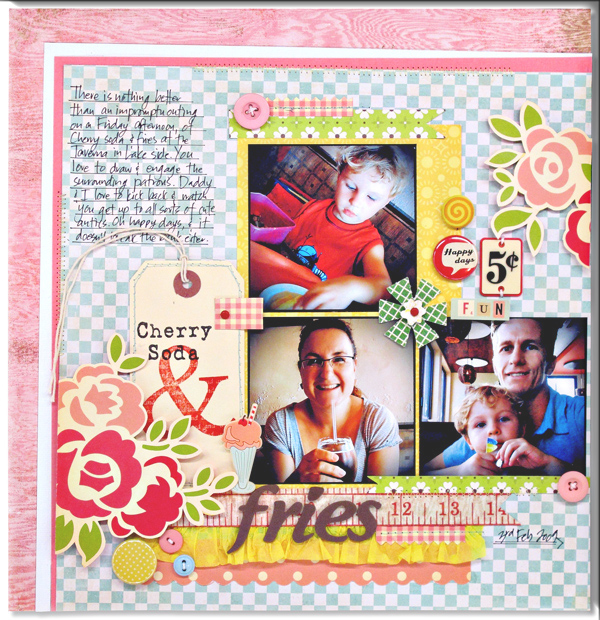 Since discovering  Tombow's adhesive range about three years ago, I have become a HUGE fan & always have a bunch of their products on hand. So given that I tend to use a variety of different adhesive types in a single project I thought you might enjoy a peek at how I put a page together from Start-to-Finish using product from the June Cocoa Daisy kit, Cherry Soda & Tombow.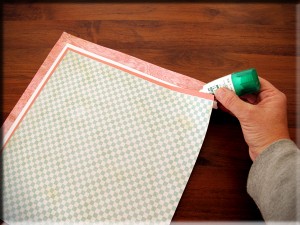 My paper layers are always adhered with MONO Multi Liquid Glue because I love how fast it dries. However if I am still shuffling elements around it is great thatMONO Multi Liquid Glue has the versatility of being removable if allowed to 'tacky' dry first.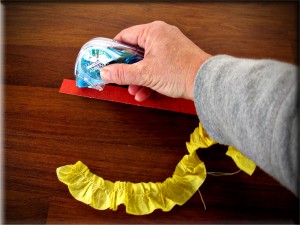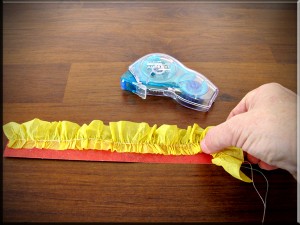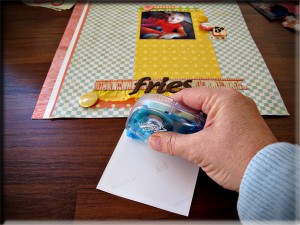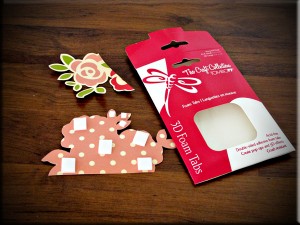 I needed extra height on my cut out flower accents, NEW Foam Tabs, were perfect to do this. Coming in two square sizes meant getting a couple into the small areas was a cinch.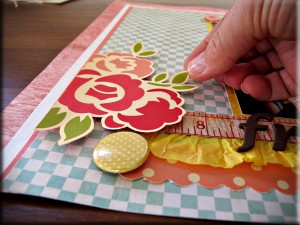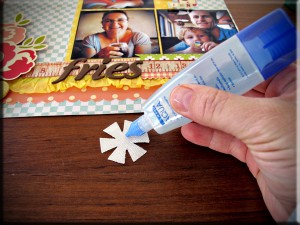 The page now almost complete, just needed a few finishing touches. MONO Aqua Liquid Glue was perfect for these. Fabric flowers, buttons & some metal accents.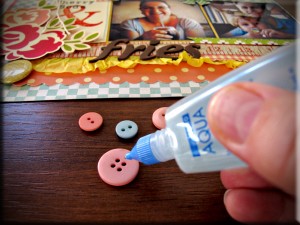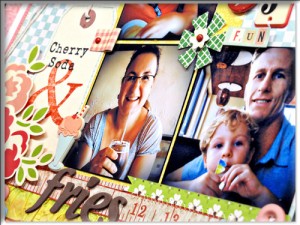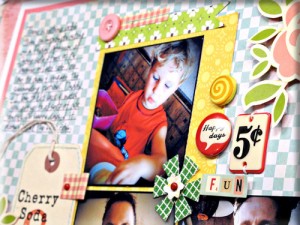 Voila! A pretty page that wouldn't have come together quite the same without  Tombow's adhesive.
Enjoy…..Kim….