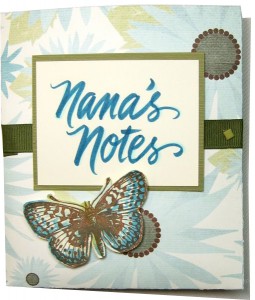 Instead of making just one card, I
decided to make a folder full of cards for Nana Jean to use. I kept the stamped
design simple so I could make lots to fit in the matching folder.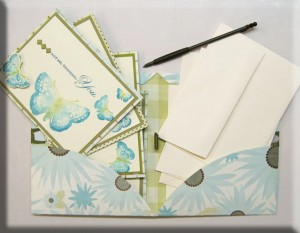 Cards
I choose three Dual Brush Pen
colors to match the "Happy Together" cardstock from Fancy pants. The colors
include 451 Sky Blue, 526 True Blue and 076 Green Ocher. I used butterfly
stamps from Purple Onion Designs.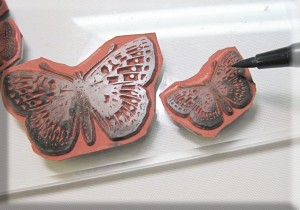 Using the direct to rubber technique,
color the entire image with the Sky Blue. Add the Green Ocher to the
butterfly's body and antennae and then add the True Blue to the outside edges
of the wings. Color all the butterflies and then lightly mist with water and
stamp. This quick method gives a beautiful watercolor effect.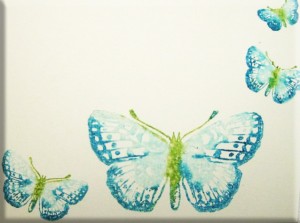 I also added a different greeting on
each card using the stamp set, "Great Flourishes Messages", from Hero Arts
using the direct to rubber technique. A few brads to embellish and Foam Tabs
are added to one trimmed butterfly to give a little dimension to the design.
The panels were attached to the card with the Stamp Runner Permanent
Adhesive.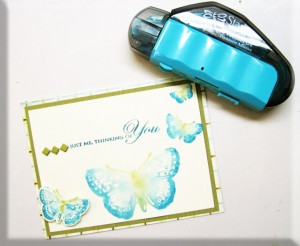 Folder
The folder to hold the cards, envelopes
and a pen was cut from a 12 x 12 piece of coordinating cardstock. The folded
edges and ribbon were adhered down with the Stamp Runner Permanent Adhesive
and the finished folder is held down with a Fastener Tab.
The front of the folder is labeled with
a hand-lettered panel using the Dual Brush Pens. The stamped butterfly
was done the same as the cards but with an added overlay stamping with a brown
stamp pad. Cut out the butterfly and adhere to the front with Foam Tabs.
The finished folder holds six cards and six envelopes.
The final touch is an added
pen. This slender and sleek pen, the Zoom 727, from Tombow is the
perfect accessory to add to this perfect Grandparent gift.
What a great gift for a Grandparent, I hope you enjoyed this as much as I enjoyed creating it. Thanks for stopping by.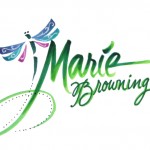 If you enjoyed this post please follow us on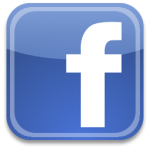 http://www.facebook.com/tombowusa
  and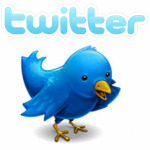 http://twitter.com/#tombowusa