I enjoyed this challenge; it reminded me of my love of Fairy Tales so I created my own little story booklet.
Some lucky little child will receive this and enjoy many hours of bedtime stories  from their family! I love the new 'Once upon a Springtime' paper collection from Graphic 45 and wanted to do something extra special with it and this  project is definitely the start of many…what's your favorite Fairy Tale?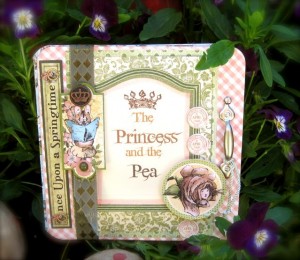 The pages are cut from the cardstock with my Bog Shot and the Accordion Album die. Using
Stamp Runner Permanent Adhesive

,
I put the booklet together forming ten pages. I printed the story
from the Internet (lots of sites to find classic fairy tales!) onto cream colored cardstock, trimmed them and then adhered to the pages with the Permanent Adhesive. Being able to print your own tales also gives you the opportunity to personalize the characters with the names of the children who will receive the booklet.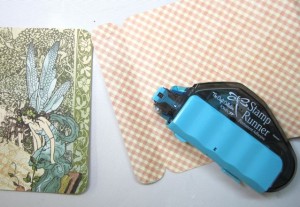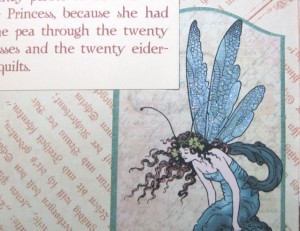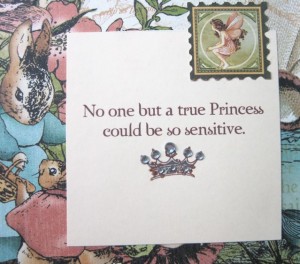 Then came the fun of embellishing the pages! Tiny paper flowers, rhinestones, stamped images softly colored with
Irojiten Colored Pencils
and glitter makes the booklet extra special. The glitter wings of the fairies and rhinestones in crowns are added using the
Glue Pen
and larger embellishments added with the
MONO Multi Liquid Glue
,
Foam Tabs
and the stamping feature of the Permanent Adhesive Stamp Runner.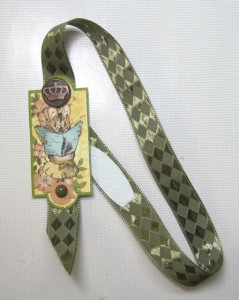 The ribbon bellyband uses a
Fastener Tab
for a decorative touch that also holds the book together.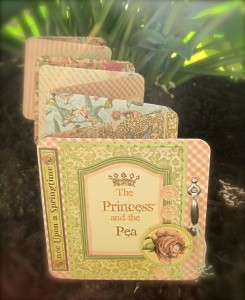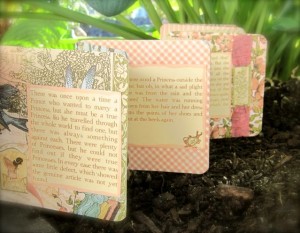 ..and they all lived happily ever after….