The theme for this week on Tombow is Halloween. Be sure to stop by Tombow's blog every day this week for some fun holiday ideas.
I created a fun little treat container using a toilet paper tube. These are so fun and easy to make and I love to recycle whenever possible. Here is how it is created:
1. Cut patterned paper the length and 1/2″ extra for the width and adhered to the tube with Mono Adhesive Power Bond.
2. Cut a strip of the orange stripe and cut a scallop edge on one long side. Adhered it with the same adhesive.
3. I covered the border edge with dark purple ribbon using Mono Adhesive Dots.
4. I finished decorating with some Halloween stickers that I have had for quite some time.
5. For the bottom, I cut a scallop circle with my Nestibilities die that was a little bit bigger than the tube and applied Mono Multi Liquid Glue around the edge of the tube and centered it in the scallop circle. (note: this is really a decorative feature as the cello bag is tight enough that it doesn't fall through)
6. Insert a cello bag into the finished tube and fill with candy. Tie the top with decorative ribbon.
Thank you for stopping by,
If you enjoyed this post please follow us on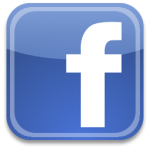 http://www.facebook.com/tombowusa  and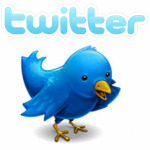 http://twitter.com/#tombowusa